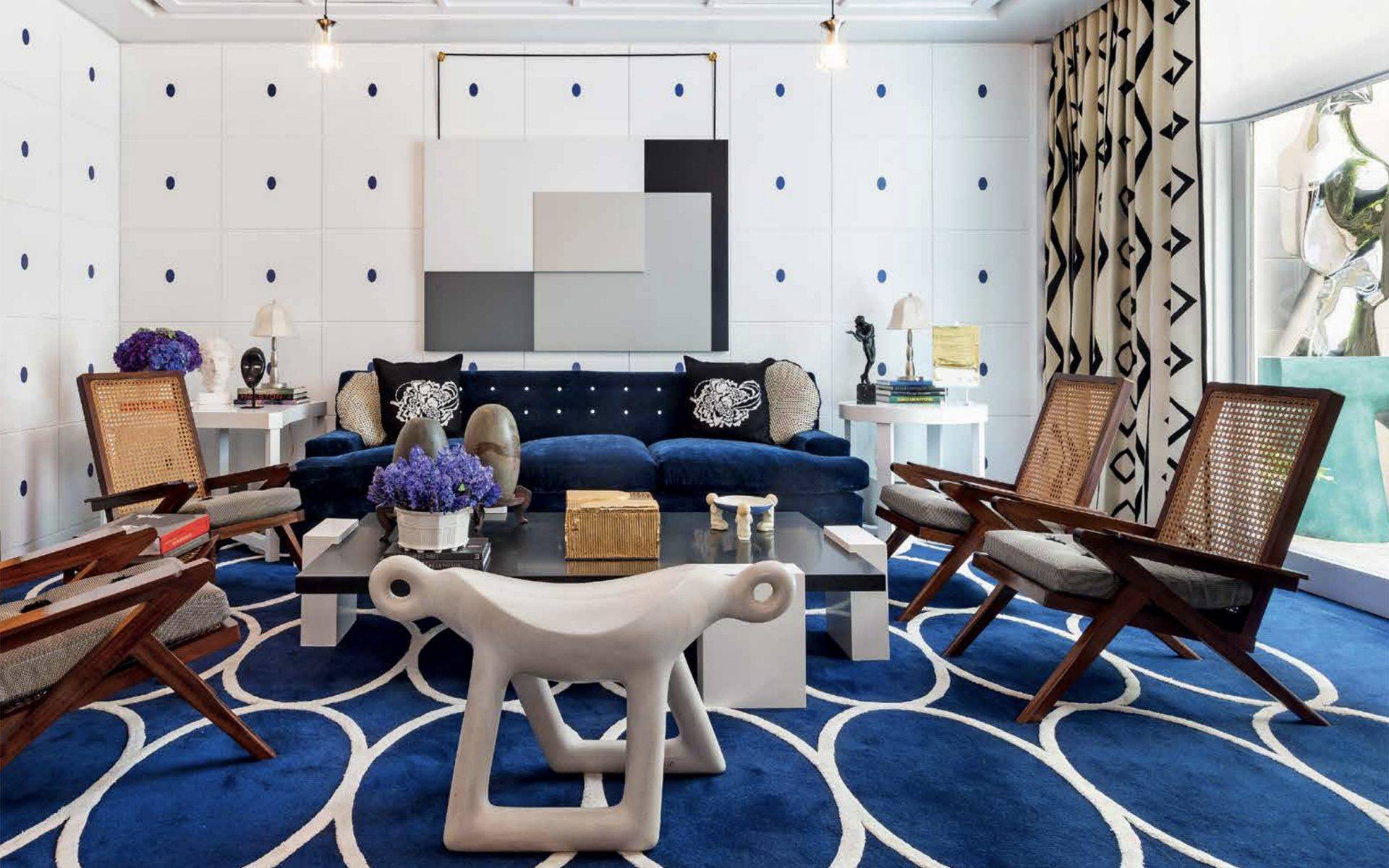 See the 23 Designers Tapped to Transform the 2019 Kips Bay Decorator Show House
The much-anticipated list includes 23 designers and architects from across the country
The Kips Bay Decorator Show House has announced the 23 designers and architects that will transform a spacious townhouse on Manhattan's Upper East Side over the next seven weeks.
The showhouse, now in its 47th year, attracts 15,000 visitors annually, and all proceeds benefit the Kips Bay Boys & Girls Club, which offers innovative after-school and enrichment programs to 10,000 youths—ages 6 through 18—throughout the Bronx. The esteemed organization has raised over $24 million to date. Each year the showhouse taps top interior designers and architects to completely reimagine a house in New York, a task that continually produces some of the most memorable moments in American interior design.
"This year, we have an exciting mix of veteran Kips Bay participants and first timers, which always leads to a dramatic and stunning transformation," Bunny Williams, Kips Bay President's Dinner Chair and celebrated interior designer, said in a statement. "Each year, we are so appreciative that these designers dedicate their precious hours and energy to a cause that is so important to the community."
Recommended: See How Peter Dunham Creates a Room at the Kips Bay Show House Palm Beach
The Kips Bay Decorator Show House, which will be held at 36–38 East 74th Street, will be open to the public seven days a week from May 2 to May 31.
The complete list of participating designers follows below.
Charlotte Moss
Christopher Peacock
Corey Damen Jenkins and Associates
Cullman & Kravis Associates
Delaney + Chin
Eve Robinson Associates
Gluckstein Design
Jeff Lincoln Interiors Inc.
J. Cohler Mason Design
Jim Dove Design
Katherine Newman Design
Matthew Monroe Bees Interior Decoration
Paloma Contreras Design
Pappas Miron Design
Peter Pennoyer Architects
Richard Rabel Interiors + Art
Robert Passal Interior Design in collaboration with Daniel Kahan Architecture
Sarah Bartholomew Design
Sheila Bridges Design Inc.
Studio DB
Vicente Wolf Associates
Young Huh
Next Post