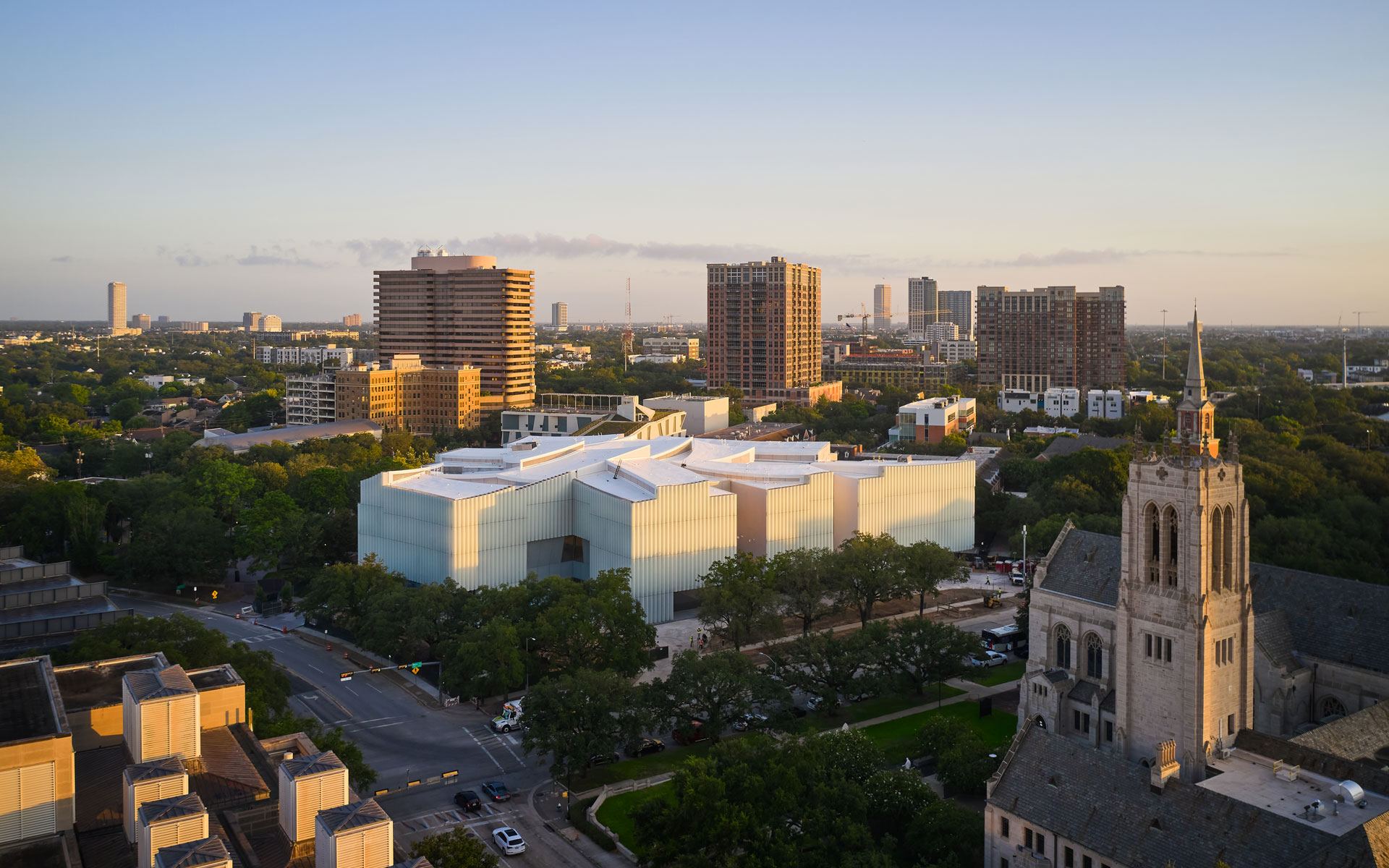 Go Inside Architect Steven Holl's Incredible Redesign for the Museum of Fine Arts in Houston
The institution's Nancy and Rich Kinder Building, which forms part of a major campus redesign, is a work of art that rivals the collection inside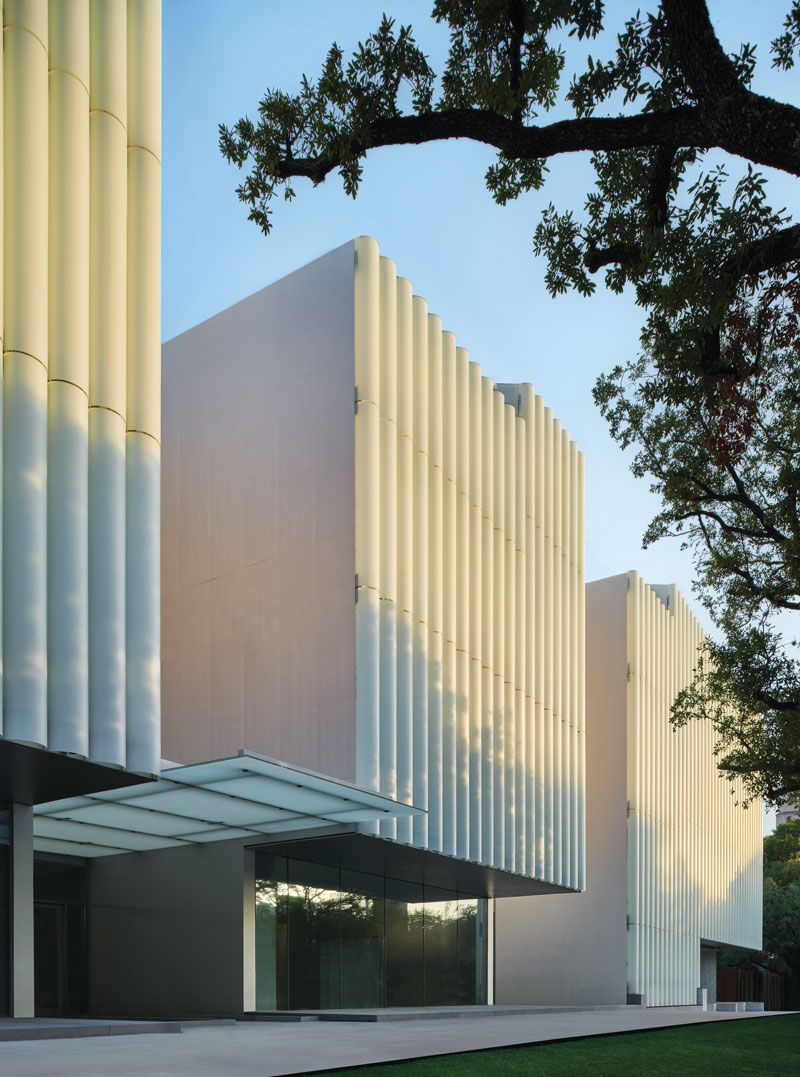 This winter the Museum of Fine Arts, Houston, received a home as impressive as its modern and contemporary art collection, debuting more than a thousand works in the Nancy and Rich Kinder Building. Designed by Steven Holl Architects, the new building (named for the Houston couple who donated $75 million for the project) is the final puzzle piece in the museum's half-billion-dollar expansion plan. 
After almost a decade of fundraising and construction, the long-anticipated showcase finally opened in November and is already causing a stir as an architectural landmark in Houston. A trapezoidal concrete structure entirely clad in dynamic glass tubes, the edifice boasts 102,000 square feet of exhibition space across four floors.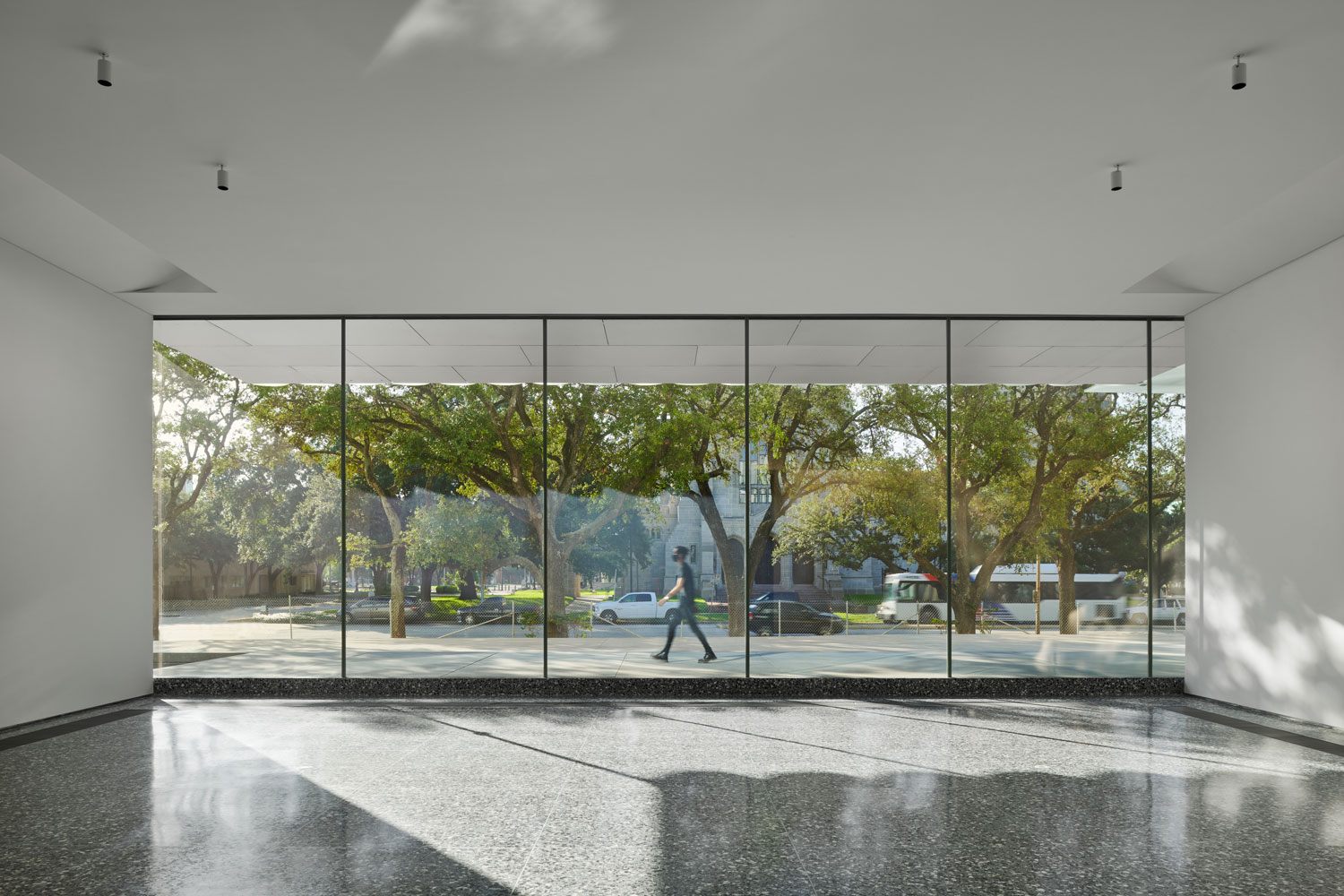 In 2012, following a design competition, the museum named a trio of finalists from a shortlist of eight architecture firms: Morphosis, Snøhetta, and Steven Holl Architects (SHA). In the end, it was Steven Holl and his team that presented the winning plan, conceiving an ambitious campus with subterranean parking under both a new art school and a separate gallery building. (Holl ignored the rules of the original brief entirely, which had called for a new gallery building on the site of a parking lot across from the Caroline Wiess Law Building, plus a new seven-story parking garage to sit behind the MFAH's Glassell School for Art, which Eugene Aubry designed in 1978.)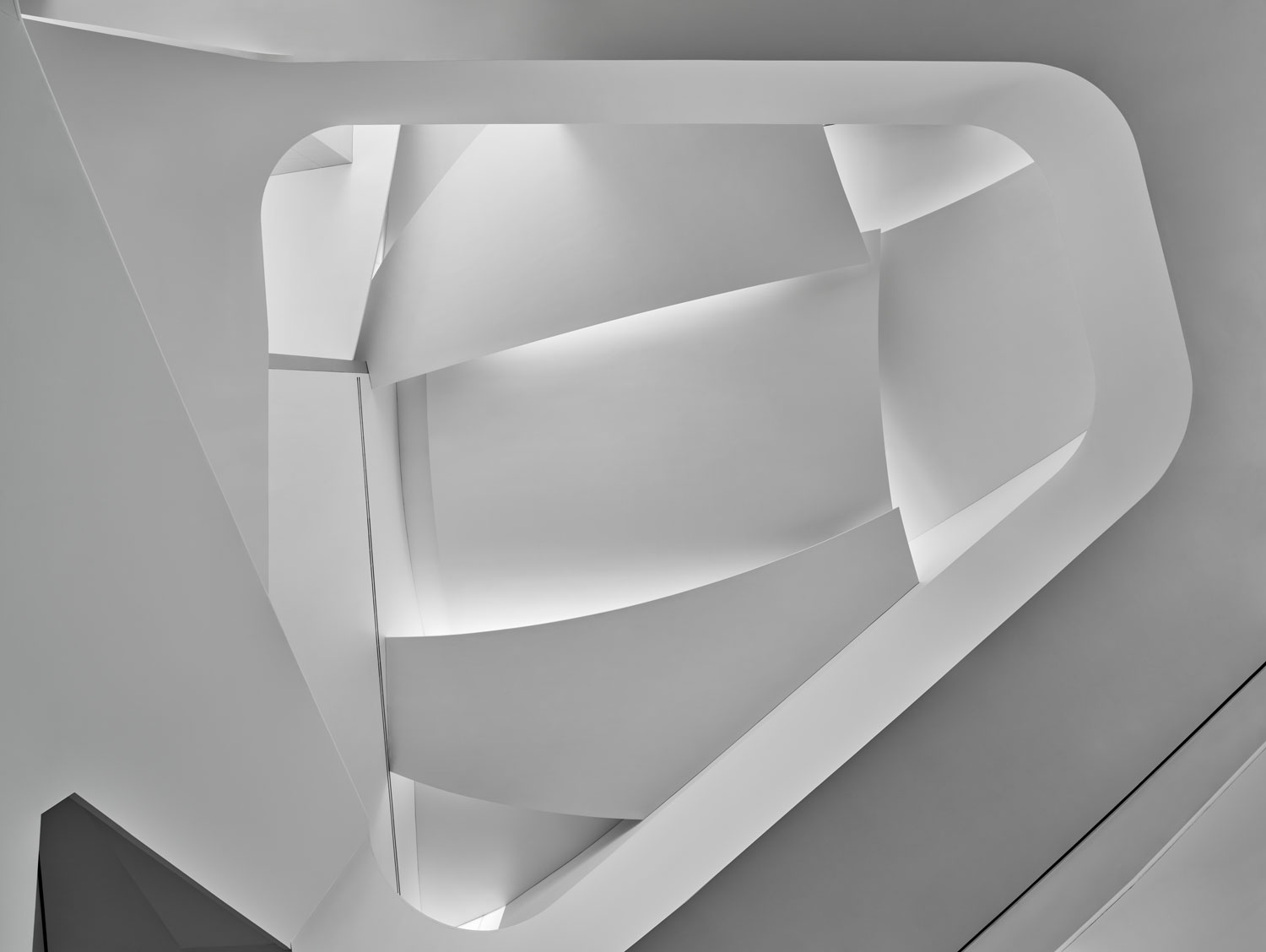 Creating a sense of balance between light, air, and human movement is a hallmark of all of Holl's projects, and the museum in Houston is no different. The architect's idea from the start was to wrap the Kinder Building in a vertical array of translucent glass cylinders. These tubes, which are nearly a foot in diameter, are both functional and decorative. During the day, they conserve natural energy by trapping heat, while during the evenings they glow like a monumental neon sculpture.
"The hollow translucent glass tubes bring in light and decrease sun heat via the chimney effect," explains Holl, who founded his architecture and urban-design firm in 1977 and now works from New York City and Beijing. The tubes were were also to provide a harmonious counterpart to the glass-and-steel Mies addition, Moneo's limestone Audrey Jones Beck Building, and Holl's new concrete Glassell School. 
When considering the Kinder's interior illumination, Holl looked to iconic Texas buildings such as Louis Kahn's Kimbell Art Museum in Fort Worth. The answer came in the form of a canopy roof, made of large-scale, structural petals that form an assembly of windows. "The luminous canopy brings in cloudlike light from the big Texas sky, while the ground-level porosity is shaped by the courtyard pools," he tells Galerie.
Surrounded by seven gardens and six reflecting pools, the ground floor encourages visitors to meander through the grounds rather than following any one predetermined path. Holl frequently deploys water and light to create spaces that elicit a sensory experience, and in Houston he carefully positioned the pools to reflect the greatest amount of sunshine.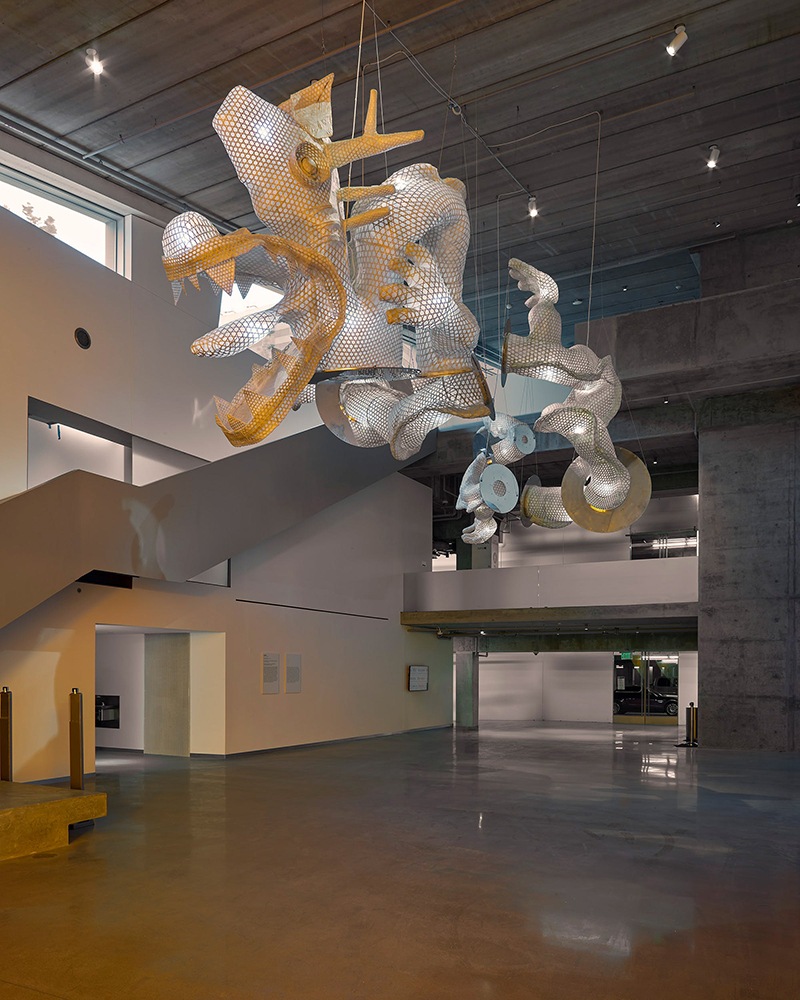 The new space has increased the MFAH's room for showcasing art by a whopping 75 percent. Inside, eight site-specific works were commissioned for the Kinder Building, among them a tapestry by El Anatsui, a hanging sculpture by Ai Weiwei, and a light installation by Ólafur Elíasson.
Over the last 20 years, the museum has devoted much of its effort to building a collection of art by Latin artists and to creating an institute for the study of Latin American art led by globally renowned curator Mari Carmen Ramírez. One-quarter of the art on view in the new galleries is by Latin American and Latinx artists, including such boldface names as Lygia Clark, Hélio Oiticica, and Mira Schendel.
"Connecting Currents," the five inaugural installations of art from the 1960s onward, are on view through November 2021.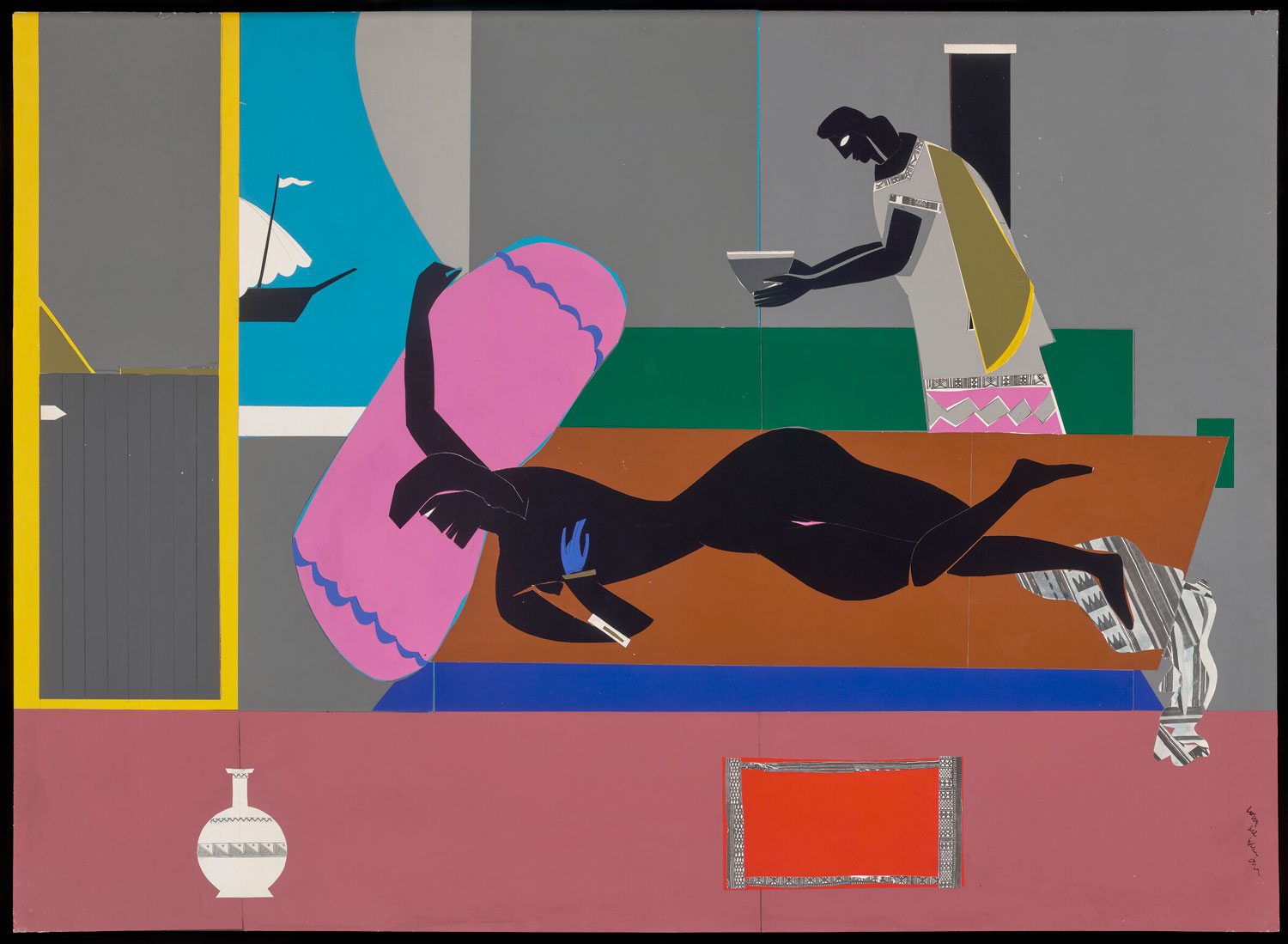 A version of this article first appeared in print in our 2020 Winter issue under the headline "Heart of Glass." Subscribe to the magazine.
Next Post