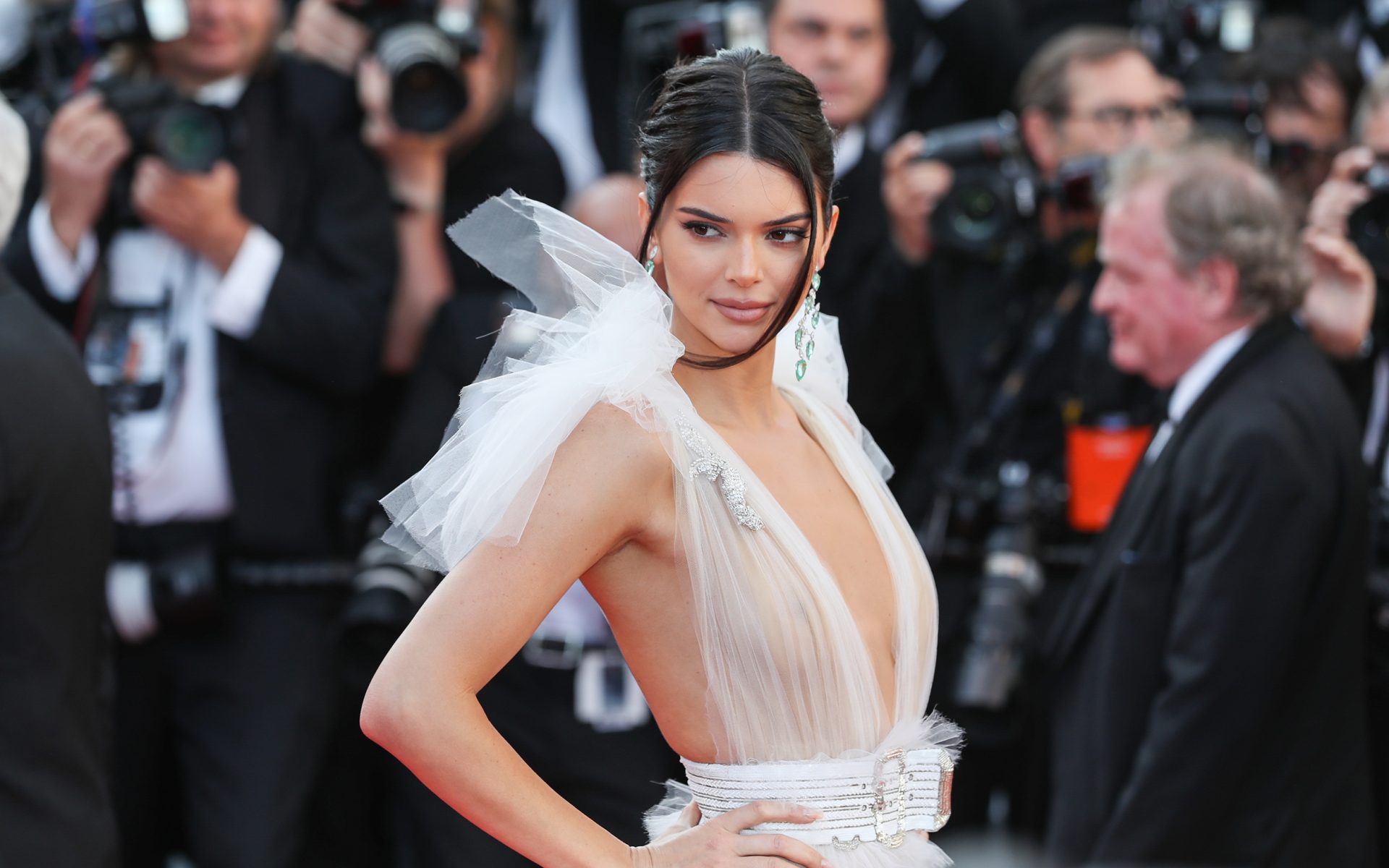 Kendall Jenner Offers a Rare Look Inside Her Art-Filled Mansion
The jet-setting model has an impressive trove of notable art
Kendall Jenner is known as a high-fashion model, having graced the covers of Vogue and Harper's Bazaar many times, and a reality star, thanks to a little television show called Keeping Up with the Kardashians, where she can be seen alongside her very famous family. One thing that might not immediately spring to mind when thinking of the 22-year-old? Art collector. Jenner recently created a stir on Instagram after she shared a rare peek into her Beverly Hills mansion that revealed an impressive collection of photography and other art.
Jenner seems to have an appreciation for the art world. In addition to the works that hang in her home, Jenner previously demonstrated a knowledge of more experimental works. In a video for W magazine, she and fellow model Gigi Hadid created an homage to famous performance pieces in which they playfully reenacted Yoko Ono's "Cut Piece," Marina Abramović and Ulay's "Relation in Time," and Murakami Saburo's "Passing Through," while narrating details about the importance of the projects.
Recommended: Meet the 23-Year-Old Photographer Behind Beyoncé's Historic Vogue Cover
In the Instagram story, Jenner didn't go into detail about her own collection but merely wrote "i [heart] my [home]" on the first photo, which shows her dining room wall with a salon-style hang. Based on the clues we found there, we've done some digging into a few of the pieces from the collection—check it out below. 
Lauren Greenfield, Mijanou and Friends from Beverly Hills High School on Senior Beach Day, Will Rogers State Beach, 1994
Documentary photographer and filmmaker Lauren Greenfield is perhaps best known for her series "Generation Wealth," which examines consumerism and obsessions with wealth around the world. This photograph from the series, which she took when she was interning with National Geographic, launched her career.
Greenfield was looking to gain experience photographing subjects and found herself drawn to the youth culture of Los Angeles that she knew so well. Mijanou and Friends may show teens heading out for a carefree day at the beach. But underneath that façade lies the pressure that her subject, named Mijanou, felt to belong to a group of friends who had wealth when she didn't. It also explores how she was able to gain access to those cliques with her beauty.
William Klein, Hat and Five Roses, 1956
American-born French photographer William Klein started out as an artist before becoming a photographer. He studied under Fernand Léger in Paris, working in abstract painting and sculpture. It didn't matter that he had no formal photography training, since his avant-garde street and fashion imagery lent him an experimental edge. While the above photograph is clearly from a fashion shoot, the layering of the smoke, the close crop of the frame, and central focus of the hat take the concept to another level.
Tracey Emin, Very Happy Girl, 1999
British artist Tracey Emin is not afraid to be frank and vulnerable with her art. She draws influence from her own personal experiences, famously using her own disheveled bed as a confessional work that was displayed at the Tate. Emin's Very Happy Girl is a neon text work detailing the dimensions of her ex-boyfriend's penis with a message below it to his new girlfriend. Jenner has the piece installed above her bed, and it makes a cameo in a recent episode of Keeping Up with the Kardashians.
Next Post