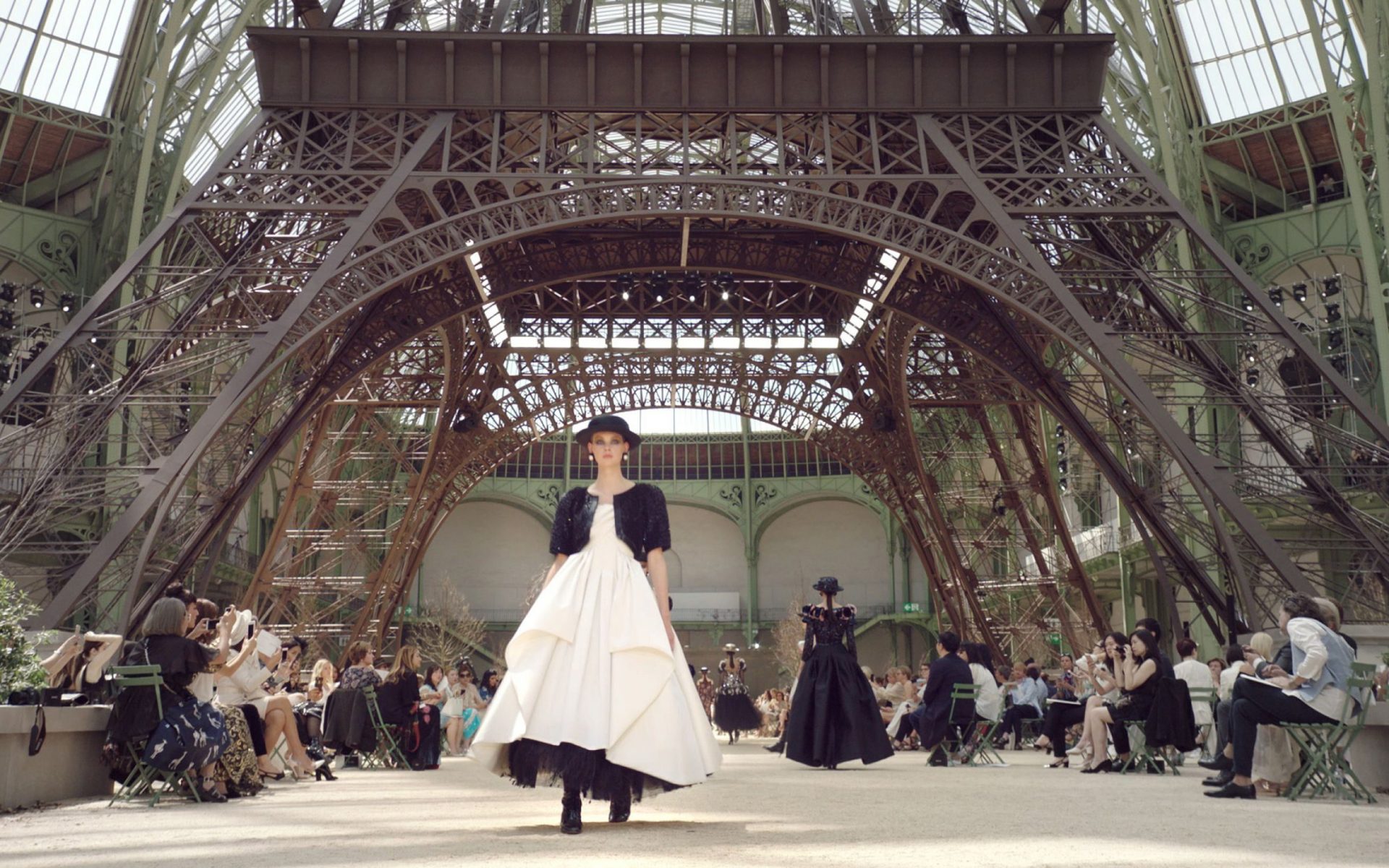 5 of Karl Lagerfeld's Most Spectacular Runway Shows
The late designer was known for creating elaborate, transporting sets as backdrops for Chanel's collections
The visionary fashion designer Karl Lagerfeld, whose death was announced Tuesday, was known for more than just his inspired designs and snowy white ponytail. Creative director for Chanel since the early 1980s, Lagerfeld dreamed up runway sets so ambitious that they dazzled audiences and were rivaled only by each other.
Below, Galerie remembers five of the designer's most incredible runway shows.
Recommended: Karl Lagerfeld, Visionary Creative Director of Chanel and Fendi, Dies at 85
1. Spring/Summer 2018 Haute Couture Show
Seeking to complement the iridescent, crystal-adorned fashions in the show, Lagerfeld's team transformed the Grand Palais in Paris into a walled garden. The elaborate floral arrangements, which encircled a fully functioning fountain, perfectly suited the show's pièce de résistance: a striking bridal ensemble that seamlessly melded a gown and a tuxedo.
2. Fall/Winter 2017–18 Haute Couture Show
An incredible scale replica of the Eiffel Tower appeared to vanish into the clouds as it soared toward the glass-domed roof of the Grand Palais during this haute couture show. Having immigrated to France from his native Germany as a young man, Lagerfeld often remarked that his foreignness allowed him to have a profound admiration for Paris, which inspired this incredible vision.
3.  The Cruise 2018–19 Show
Only a real-life cruise liner, complete with a traversable deck and surrounded by churning seawater, could properly commemorate the 100th anniversary of Coco Chanel's original Cruise collection, which debuted in 1919. On the ship, Lagerfeld emblazoned the title of the collection being showcased, "La Plausa," which was also the name of Coco Chanel's villa on the French Riviera.
4. Fall/Winter 2018–19 Ready-to-Wear Show
Though Lagerfeld was born in the German countryside, he told Vogue that the enchanting forest he conjured up for Chanel's 2018–19 ready-to-wear show was not a tribute to any particular place but rather to the season of autumn. A thick layer of foliage was strewn over a tree-lined runway, seeming to stretch into infinity.
5.Fall/Winter 2017–18 Ready-to-Wear Show
For a collection that honed in on go-go boots and other hallmarks of the space age, Lagerfeld transformed the Grand Palais into a launch pad, branding a colossal rocket ship with Chanel's unmistakeable linked C's. The show ended with special fanfare as the ship lifted off, leaving the crowd in awe.
Next Post