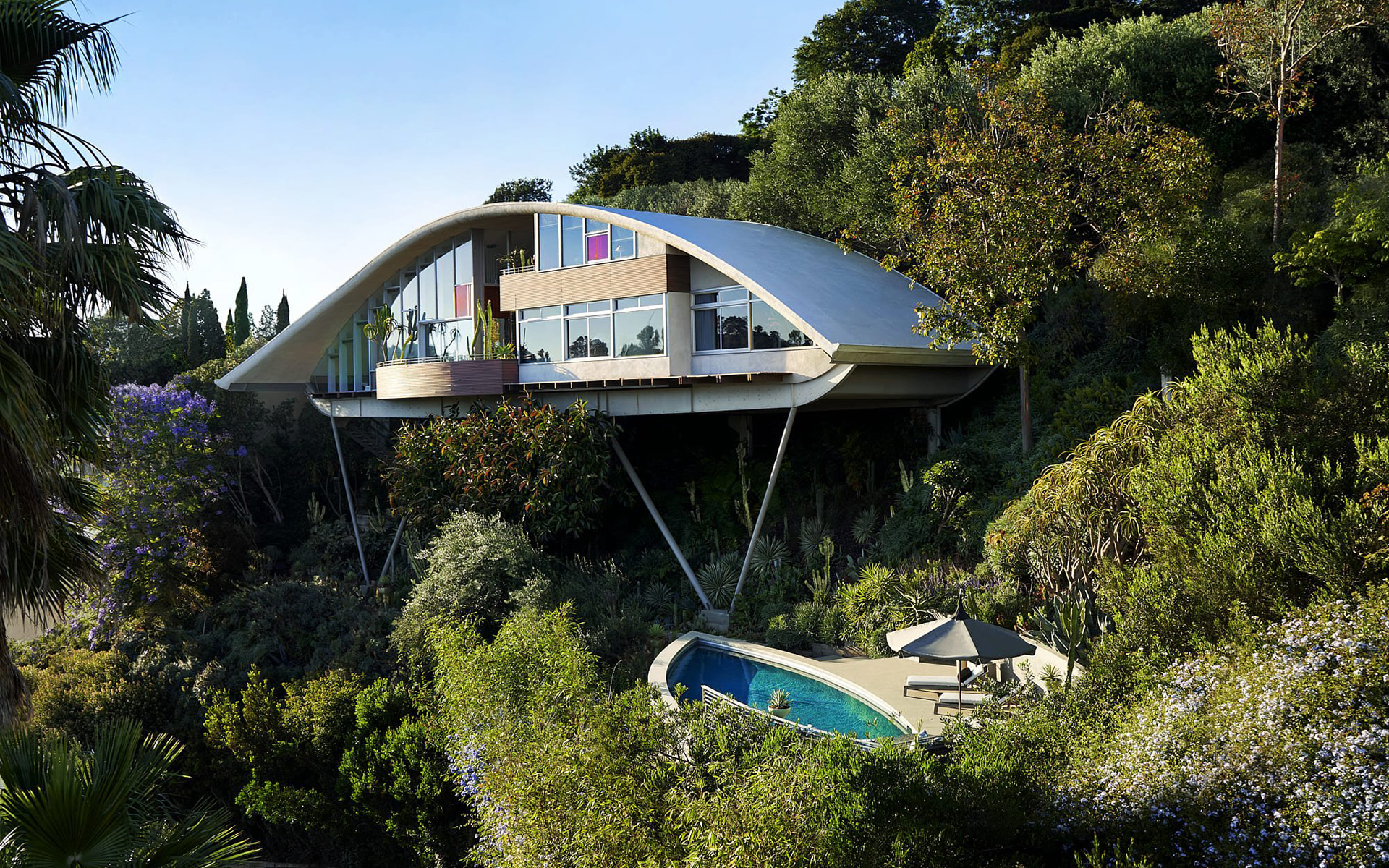 John Lautner's Famed Garcia House in L.A. Hits the Market for $16 Million
Built in 1962, the modernist masterpiece has been expertly preserved by top architecture firm Marmol Radziner
Suspended above a canyon on Mulholland Drive in Los Angeles, architect John Lautner's famed Garcia House has officially hit the market for a cool $16 million. Originally built in 1962 for composer Russell Garcia, this striking home marks one of Lautner's best known Atomic Age abodes, and it later went through a restoration in 2012 by Marmol Radziner, which honored Lautner's original vision and details while brining in modern livability.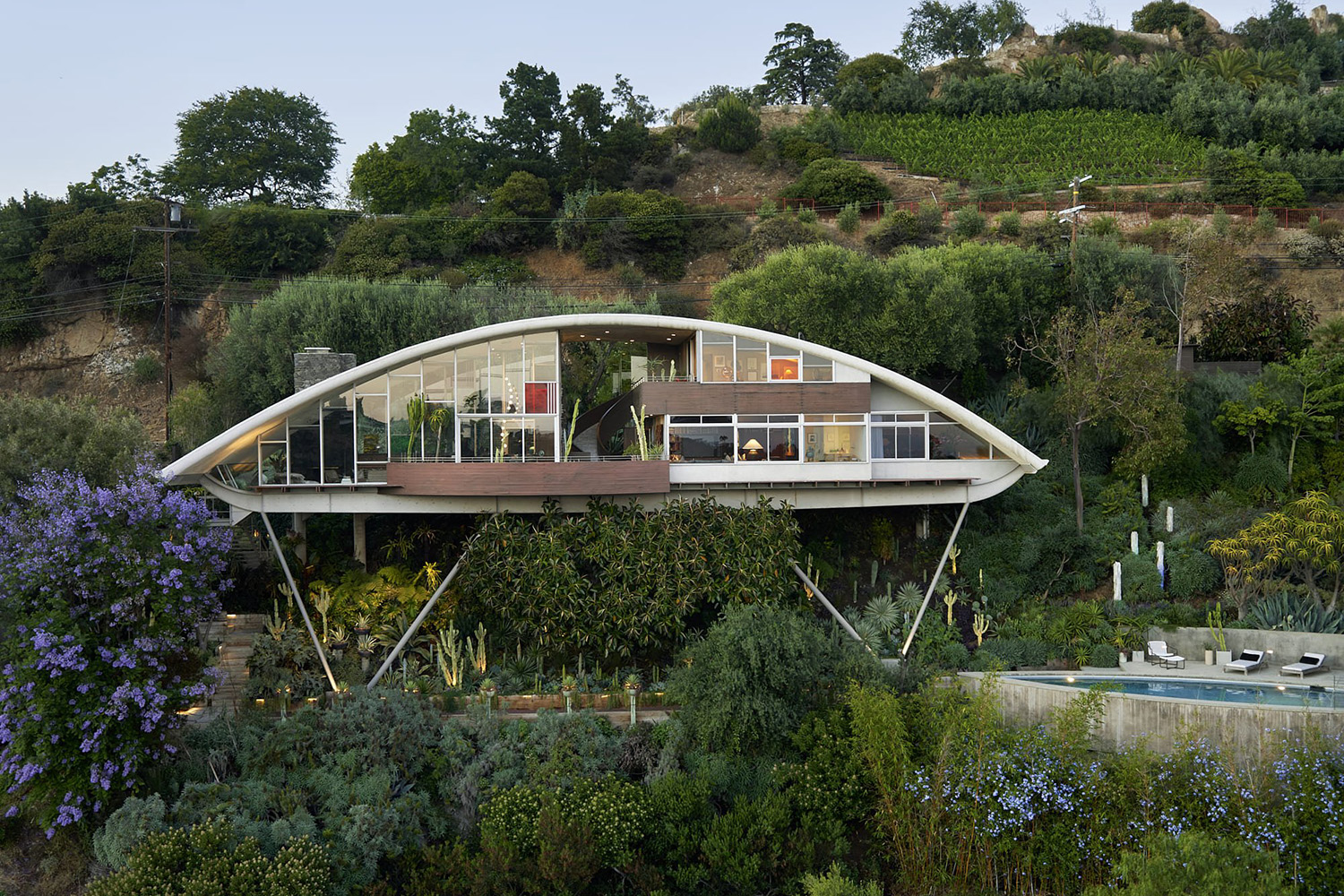 Surrounded by greenery, the 2,600-square-foot dwelling perfectly blends luxurious living with organic architecture. Outside, a lava-rock entryway leads to the front door, while a lush garden terrace offers sweeping views of canyons as well as the teardrop-shaped pool—added in 2008 according to Lautner's original design. On those rare rainy nights in Los Angeles, floor-to-ceiling windows and signature parabolic roof throughout the property offer the same panoramic vistas. Paved with original terrazzo flooring, the residence holds three bedrooms as well as three bathrooms.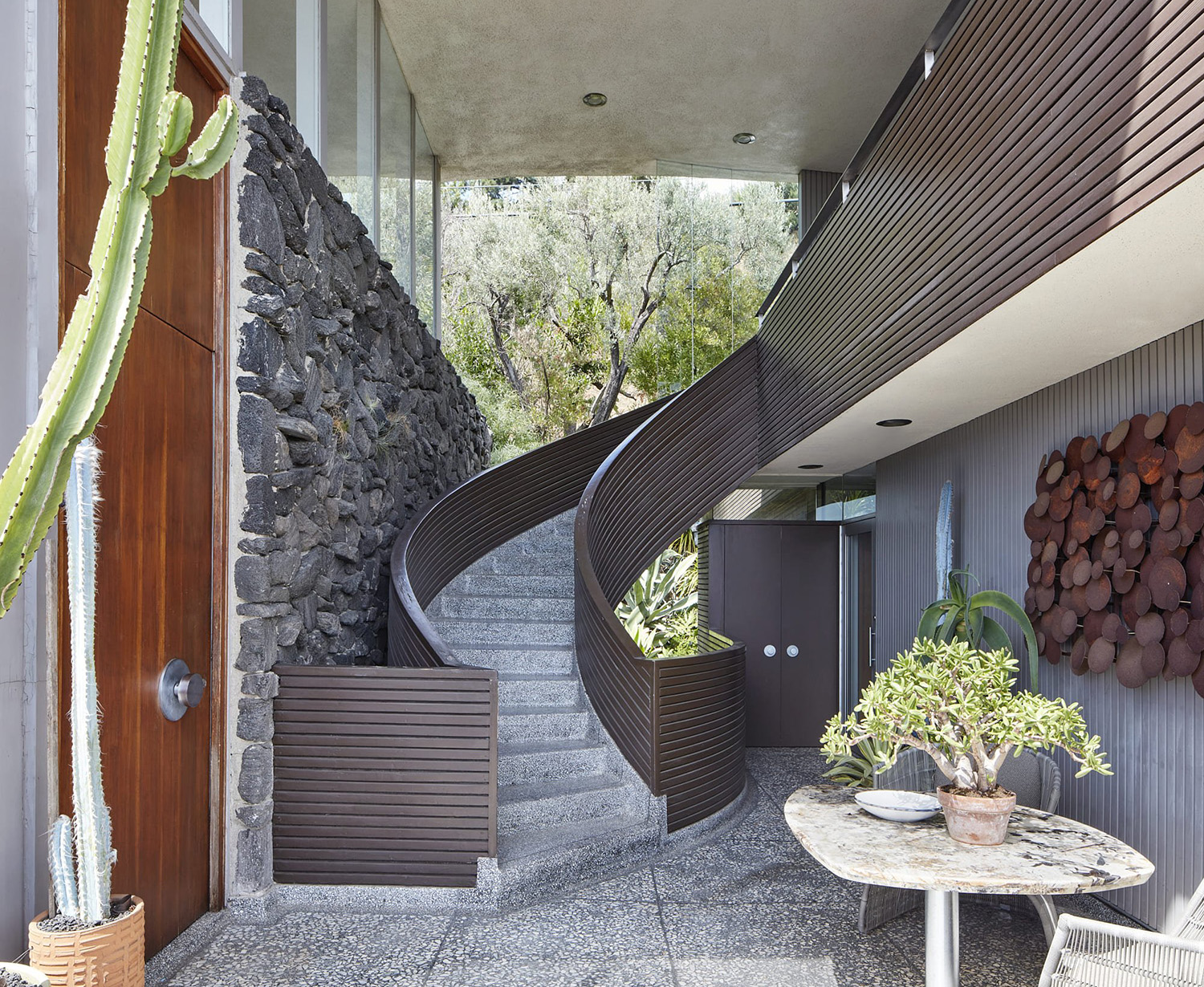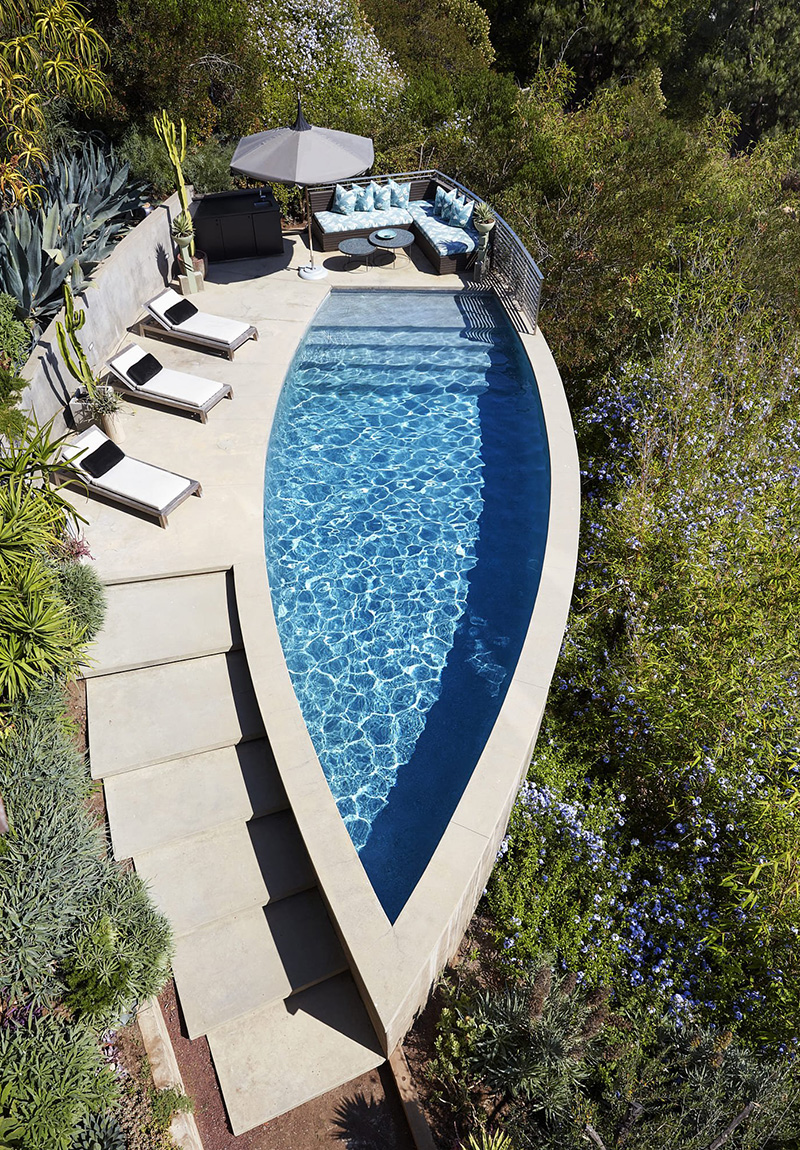 Not only a landmark property in the architecture and design world, the hideaway made its Hollywood debut as the location for 2011 film Lethal Weapon II, and its previous owners include some of the industry's elite, including Vincent Gallo and Bill Damaschke. To learn more about buying this piece of history, the property is currently listed by Weston Littlefield, Aaron Kirman, and Dalton Gomez of AKG | Christie's International Real Estate.
See more photos below.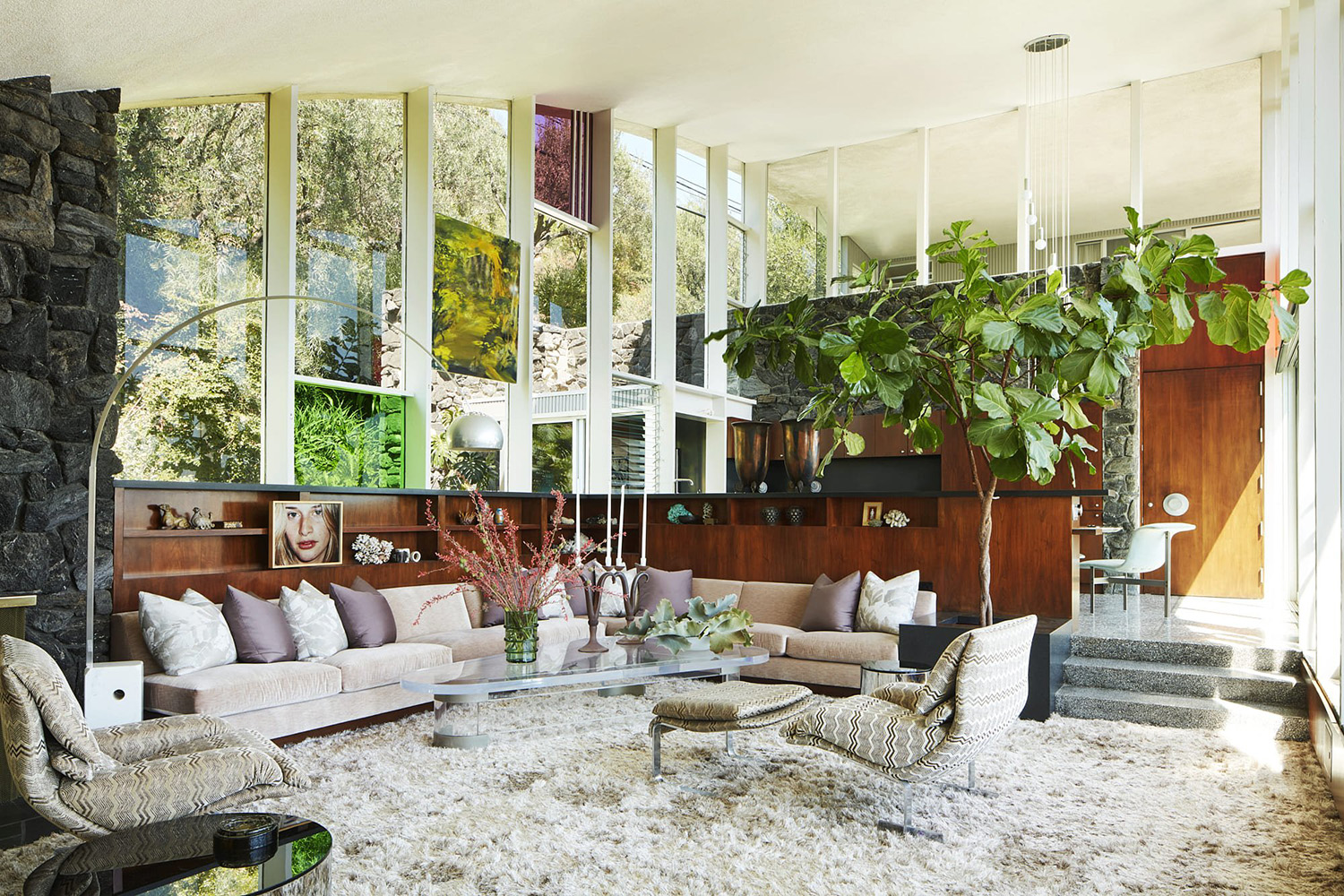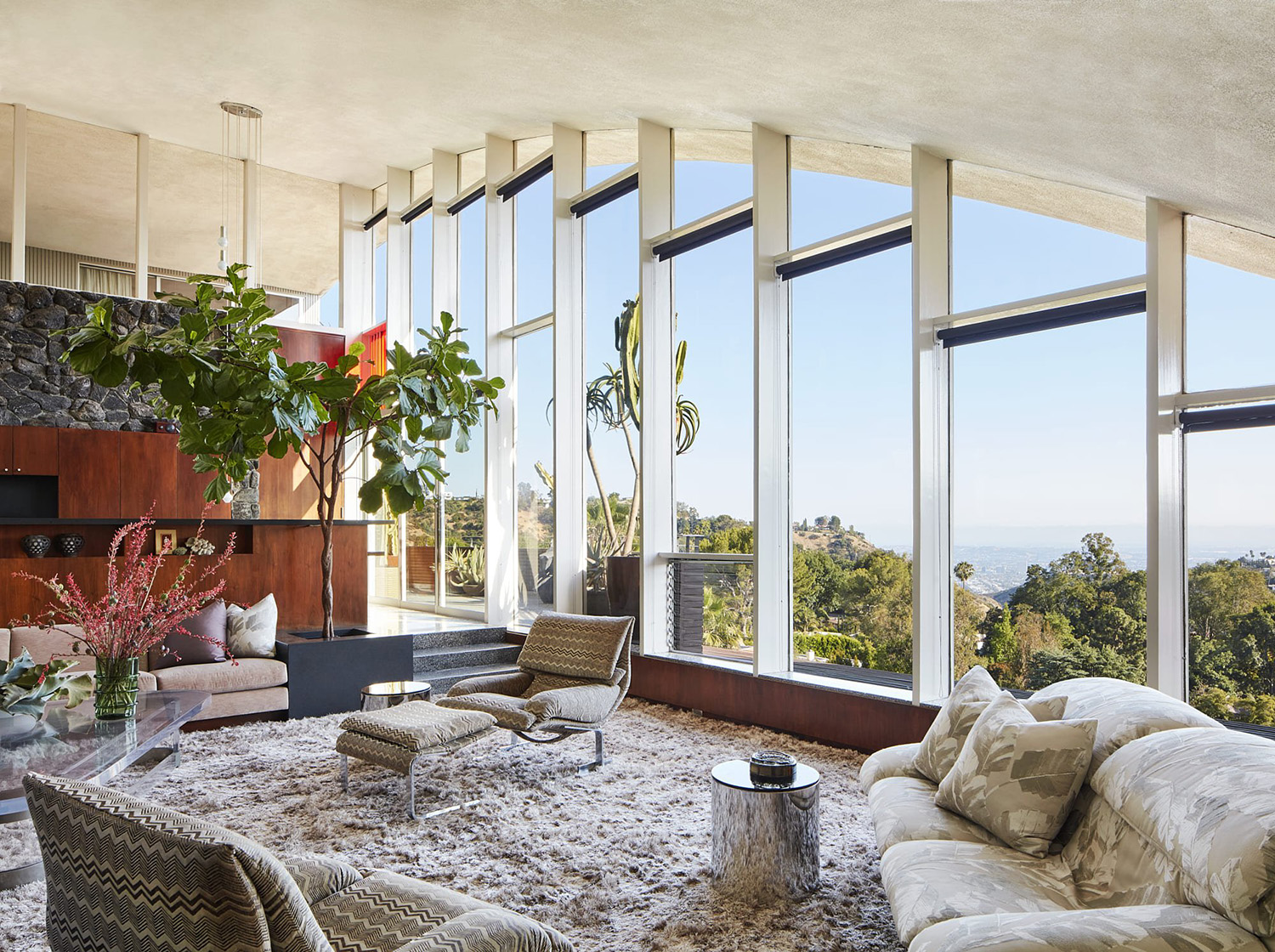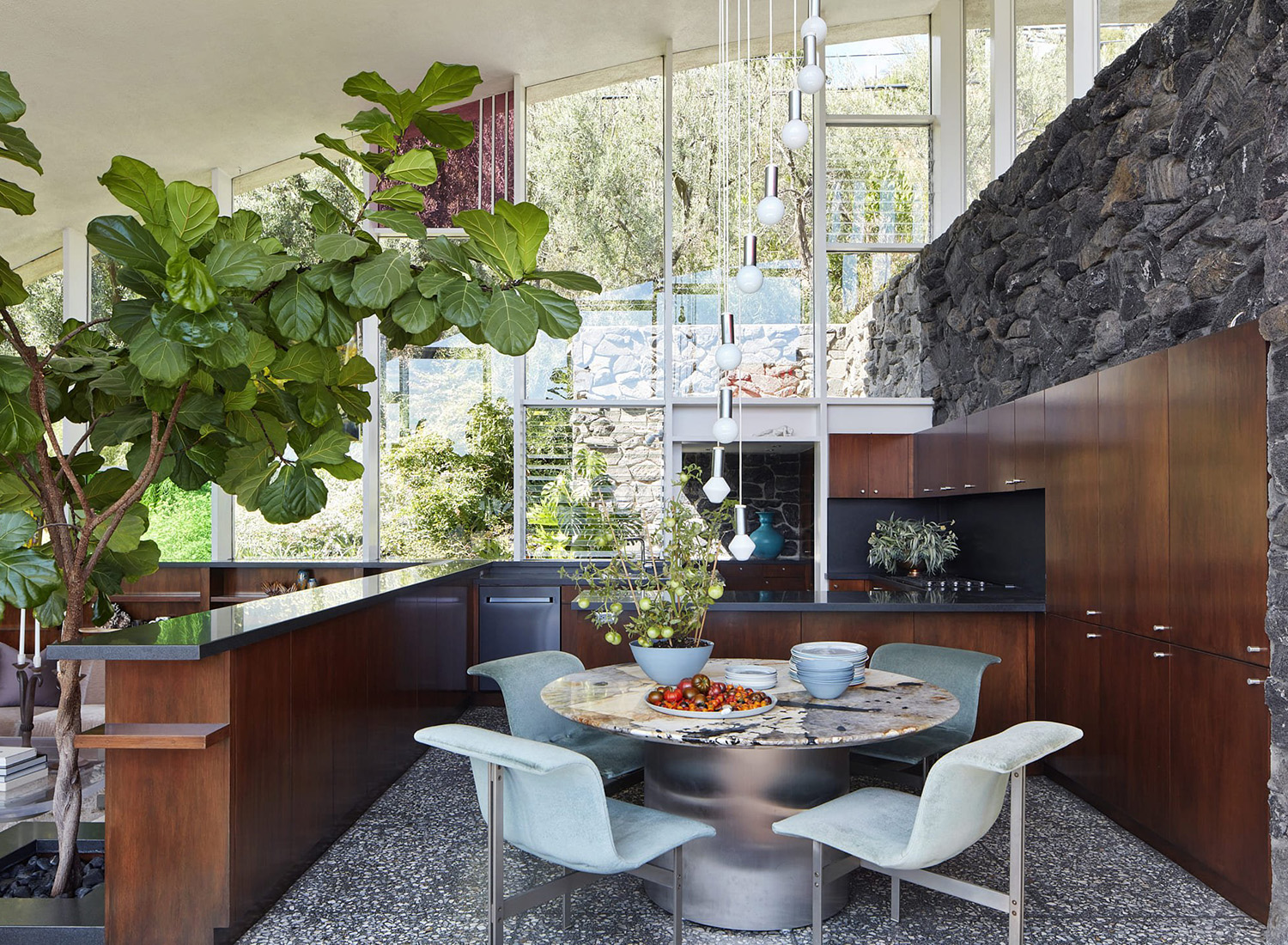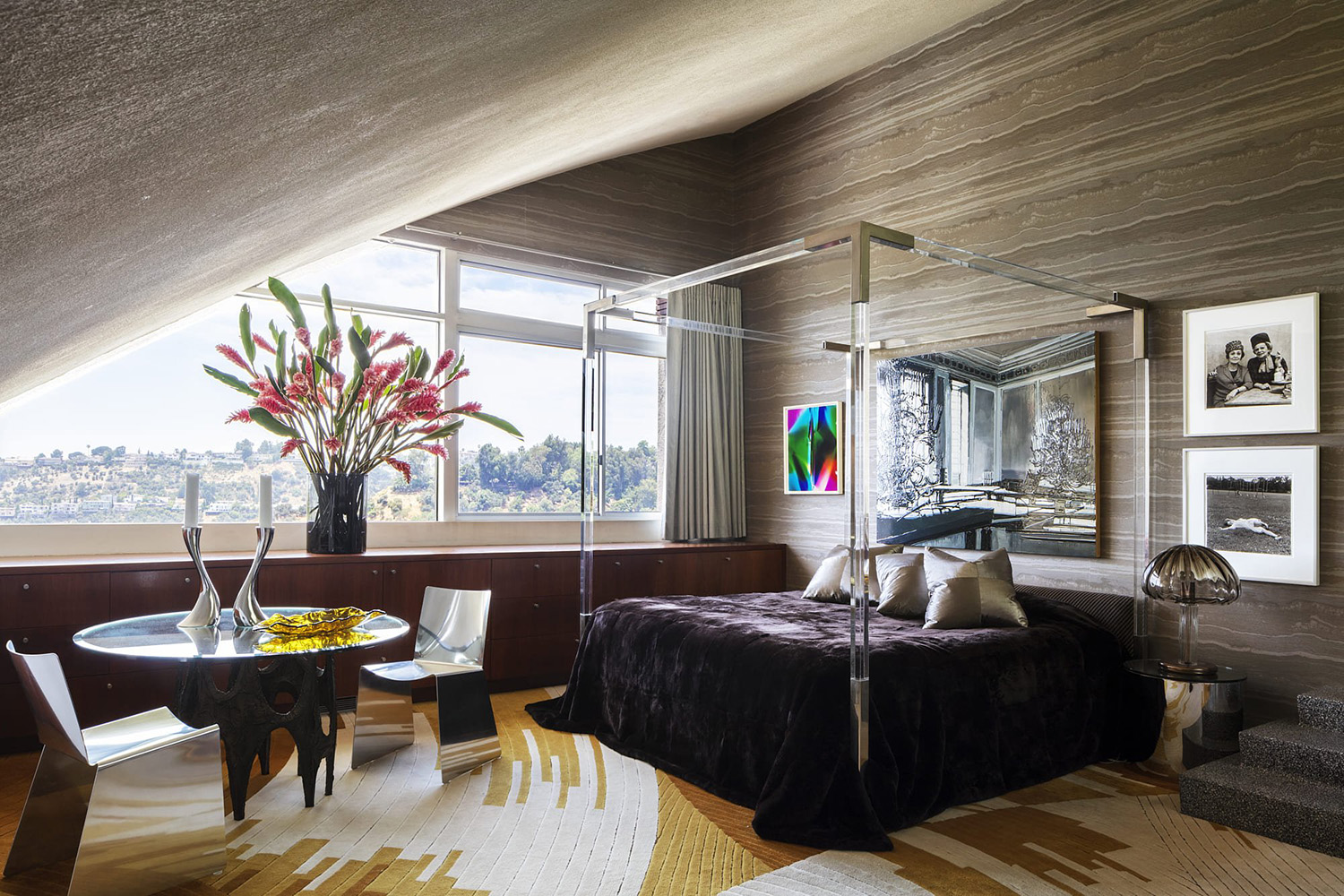 Next Post