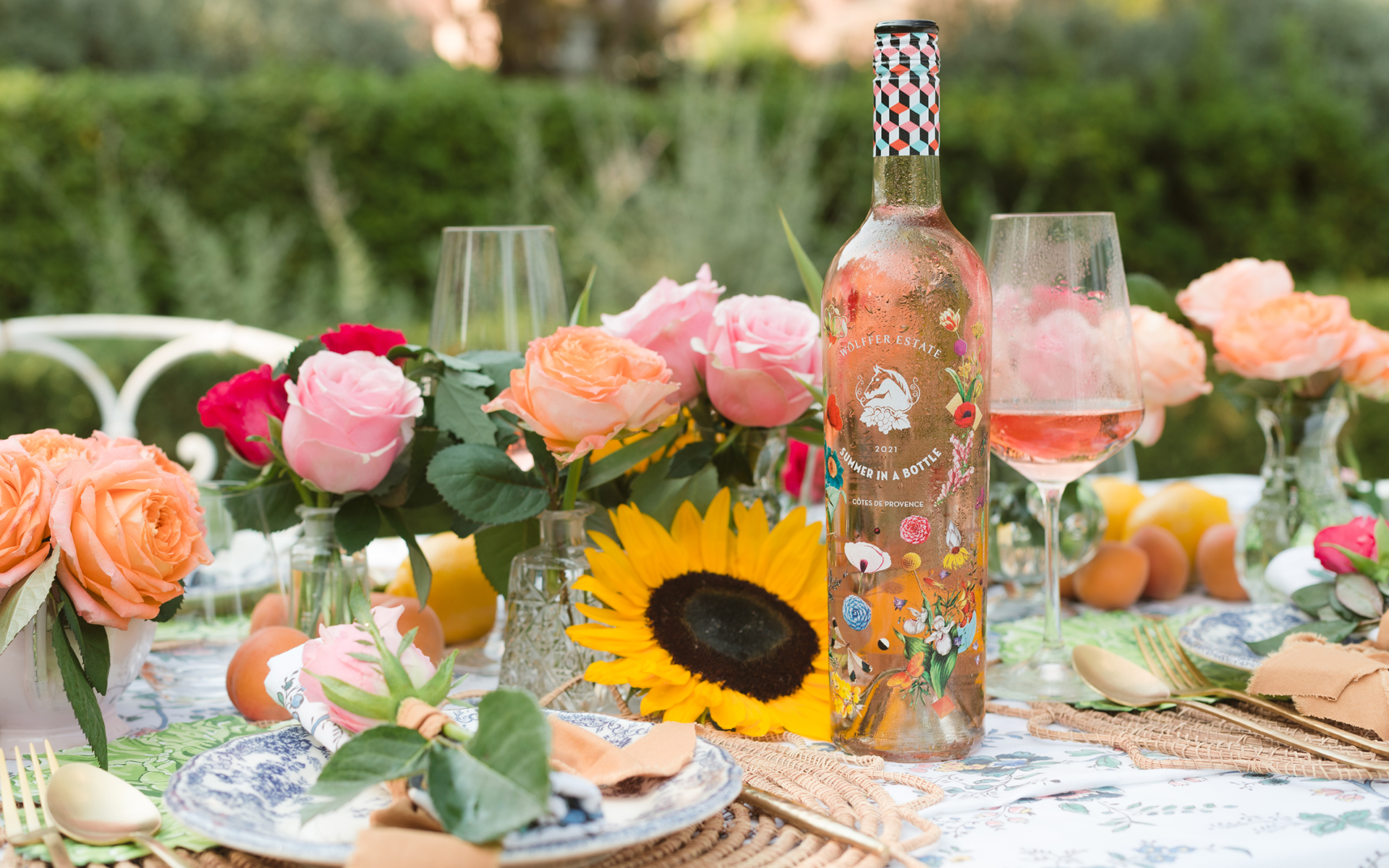 How Tastemaker Joey Wölffer Is Launching This Summer's Must-Have Rosé
The Hamptons stylesetter shares details on her family's new Summer in a Bottle Côtes de Provence Rosé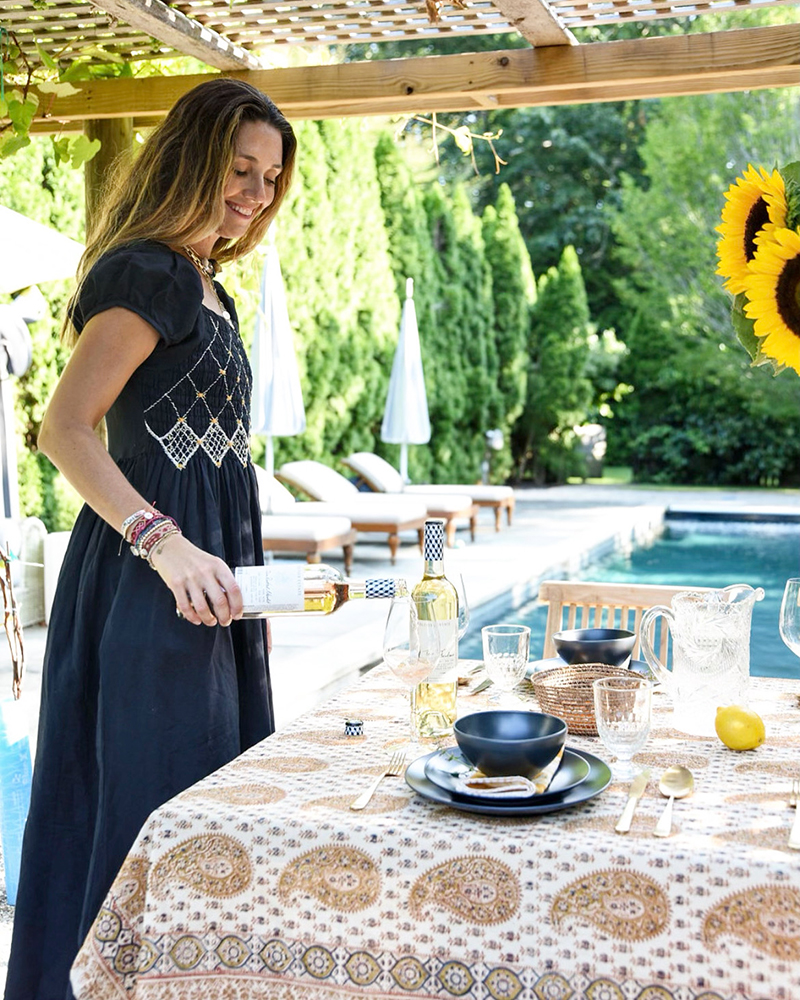 Growing up in the family behind one of the Hamptons's most popular wineries, Joey Wölffer knows the secrets to successful entertaining. Many of her fondest memories include attending lunches and dinners hosted by her parents, Marks & Spencer heiress Naomi Marks and the late Christian Wölffer, who founded Wölffer Estate Vineyard in Sagaponack. "I remember being placed between Lee Radziwill and Bianca Jagger at one lunch, but that was a time when everybody would just hang out," Wölffer tells Galerie. "It wasn't fancy. It was just very bohemian and creative. It was people having parties at their homes."
Wölffer has carried on that same dedication to relaxed elegance, drawing inspiration from those experiences for Summer in a Bottle Côtes de Provence Rosé, the follow-up to Wölffer Estate's already famous Summer in a Bottle Long Island Rosé. Developed in Provence, France, by some of the world's finest winemakers, the crisp and light libation pairs equally well with an epicurean dinner of seafood fresh from Peconic Bay or a casual picnic of locally made lobster rolls.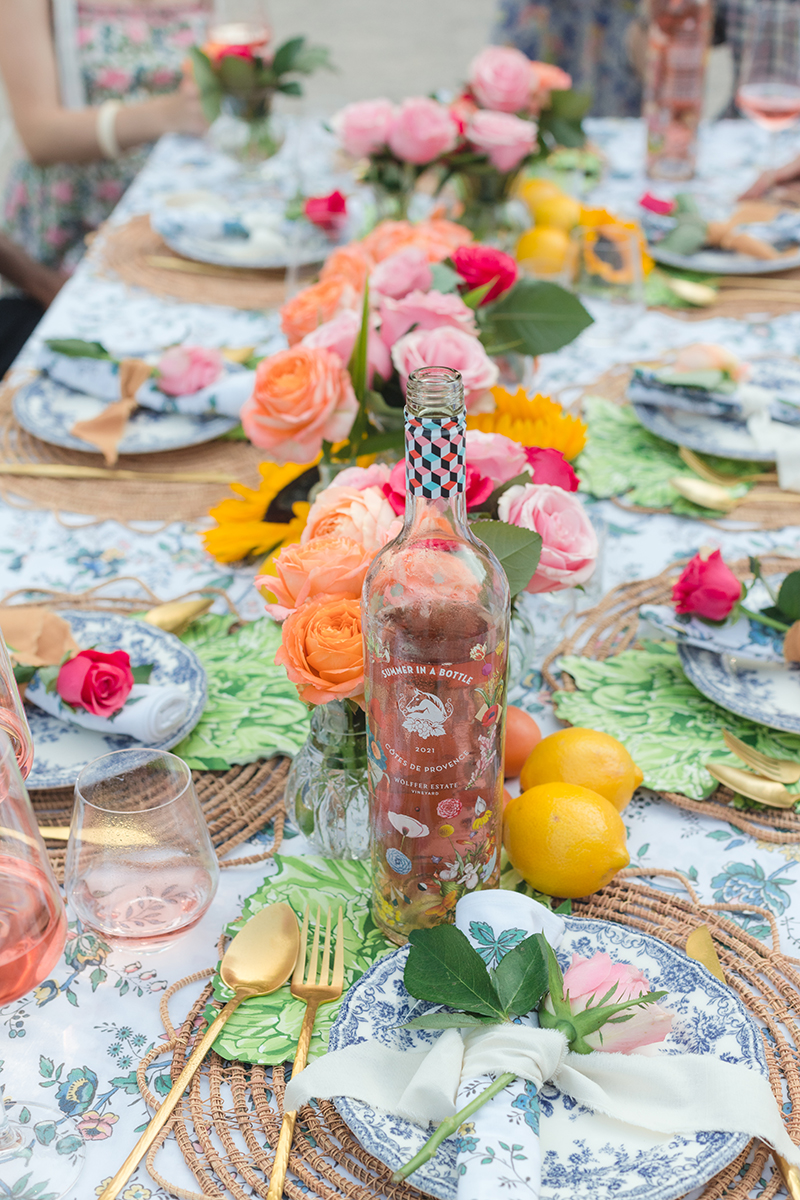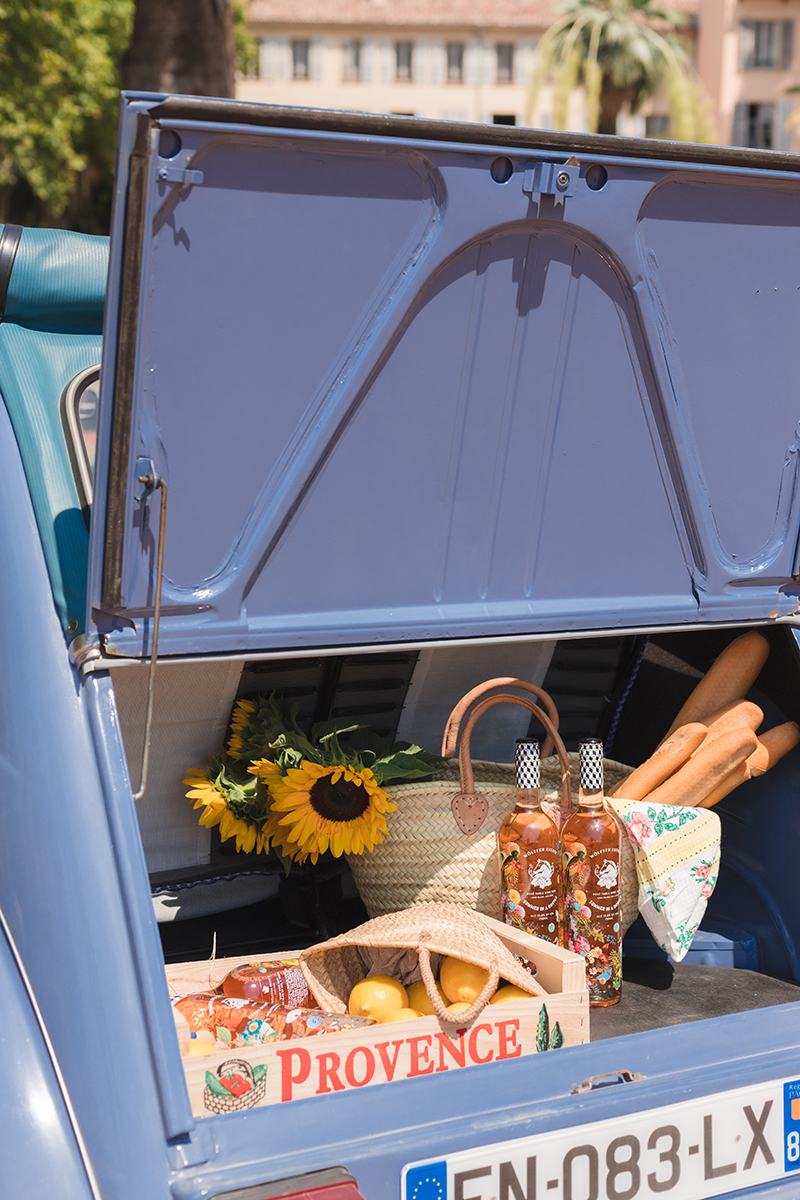 "We really wanted to go with a truly classic Provence-style rosé, which is light and dry, but has a little effervescence to it," says Wölffer. "That's the thing that I love the most. You get this little tingle, like a little taste of bubbles; it goes down so easily. I'm pretty sensitive to wine during the day, but this is one that I feel like you could drink all day."
Just like the Long Island rosé, whose label features a tangle of bright blooms and colorful butterflies, the Côtes de Provence is awash in vibrant illustrations of flowers and dragonflies. However, it's their tasting notes that set the two bottles apart with the local varietal featuring flavors of ripe apple and pear accompanied with a bit of spiciness, a contrast to the newer offering which is a lighter and more floral libation.
The Summer in a Bottle Côtes de Provence Rosé is just the latest addition to Wölffer Estate's roster of award-winning wines, crafted by celebrated winemaker Roman Roth using sustainable practices. Visitors to the vineyard's 170-acre estate in the heart of the Hamptons can sample various flights in the Mediterranean-style tasting room or gather with friends at the more casual Wine Stand, where Wölffer is a regular fixture. "I love cooking and I love entertaining, but I'm not a perfectionist," says Wölffer. "We had a party last summer and I gathered wild flowers from the property."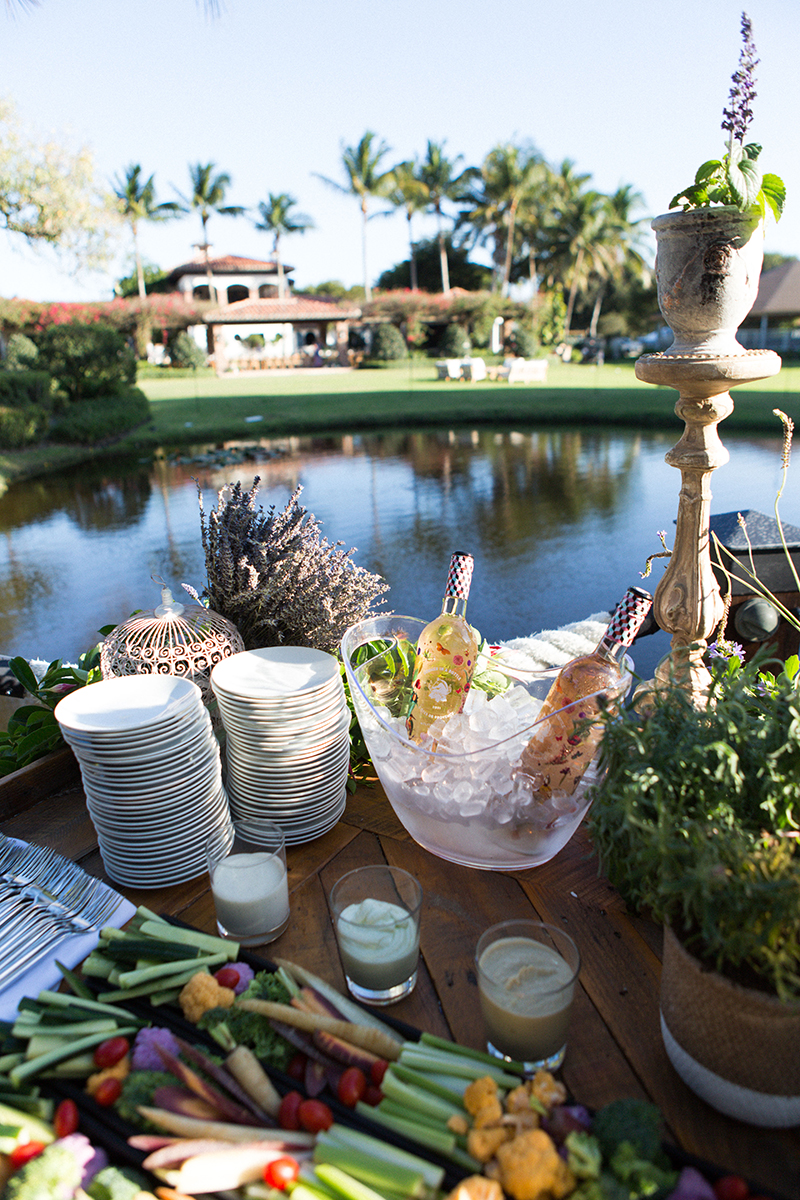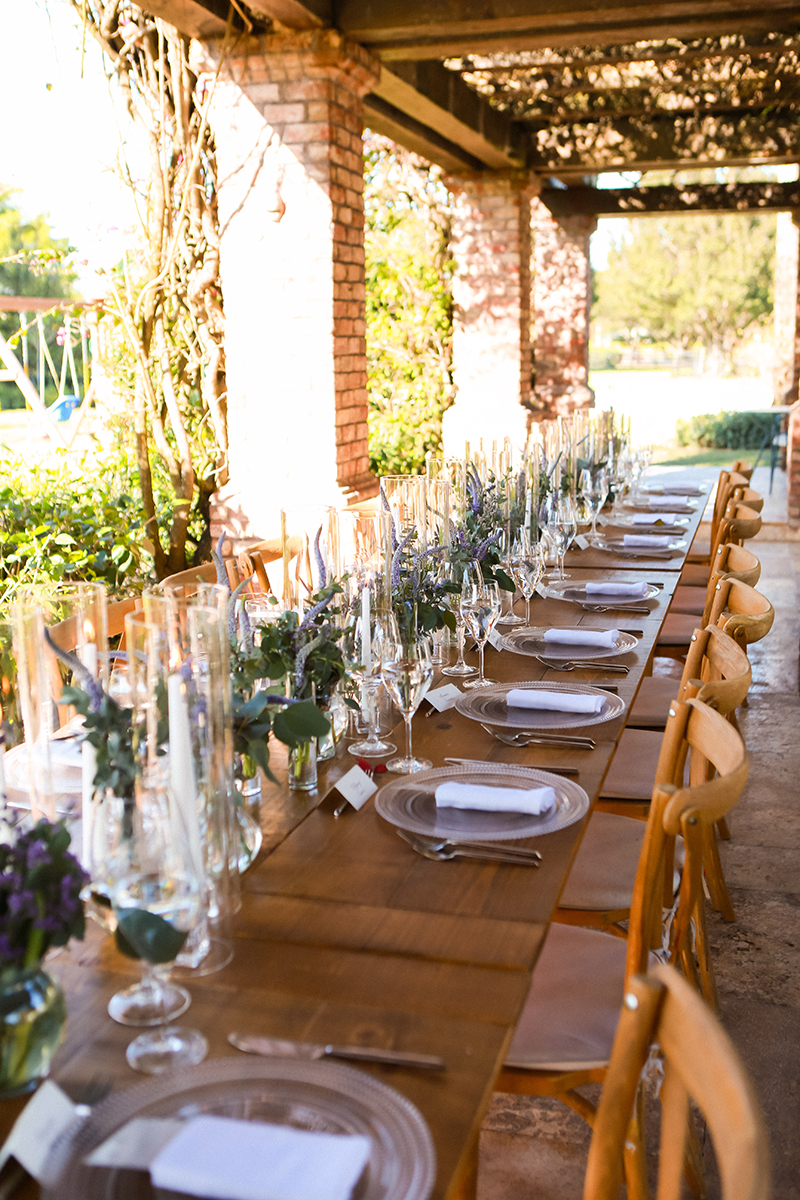 Recently, she hosted Anjali Patel Mehta, founder of sustainable fashion brand Verandah, for a celebratory lunch and trunk show. Events like this is where Wölffer's worlds coincide—on top of serving as co-owner and chief brand officer at Wölffer Estate, she's also the proprietor of the popular Joey Wölffer boutique in Sag Harbor which stocks brightly colored clothing and accessories from brands like Sea New York, Banjanan, and Joey Wölffer Reworked, the designer's own collection of up-cycled womenswear. "It's a nice way to make a kind of sustainable line where it's dead-stock fabrics, vintage fabrics, or these styles that I haven't been able to sell necessarily in the store," says Wölffer of her designs, much of it sourced from thrift stores and other shopping destinations like the Rose Bowl Flea Market in Pasadena, California.
When she's not in her store or the winery, Wölffer can be found practicing showjumping at the Wölffer Estate stables, spending the day with her family at one of the Hamptons's idyllic beaches, or volunteering with numerous East End philanthropies and art organizations like the Bridgehampton Center or the Watermill Center. "It really is such a creative area," she says of the Hamptons. "There are so many local people who have been in the arts forever that are still nurturing that and I think it's essential to keeping that alive out here."
Next Post