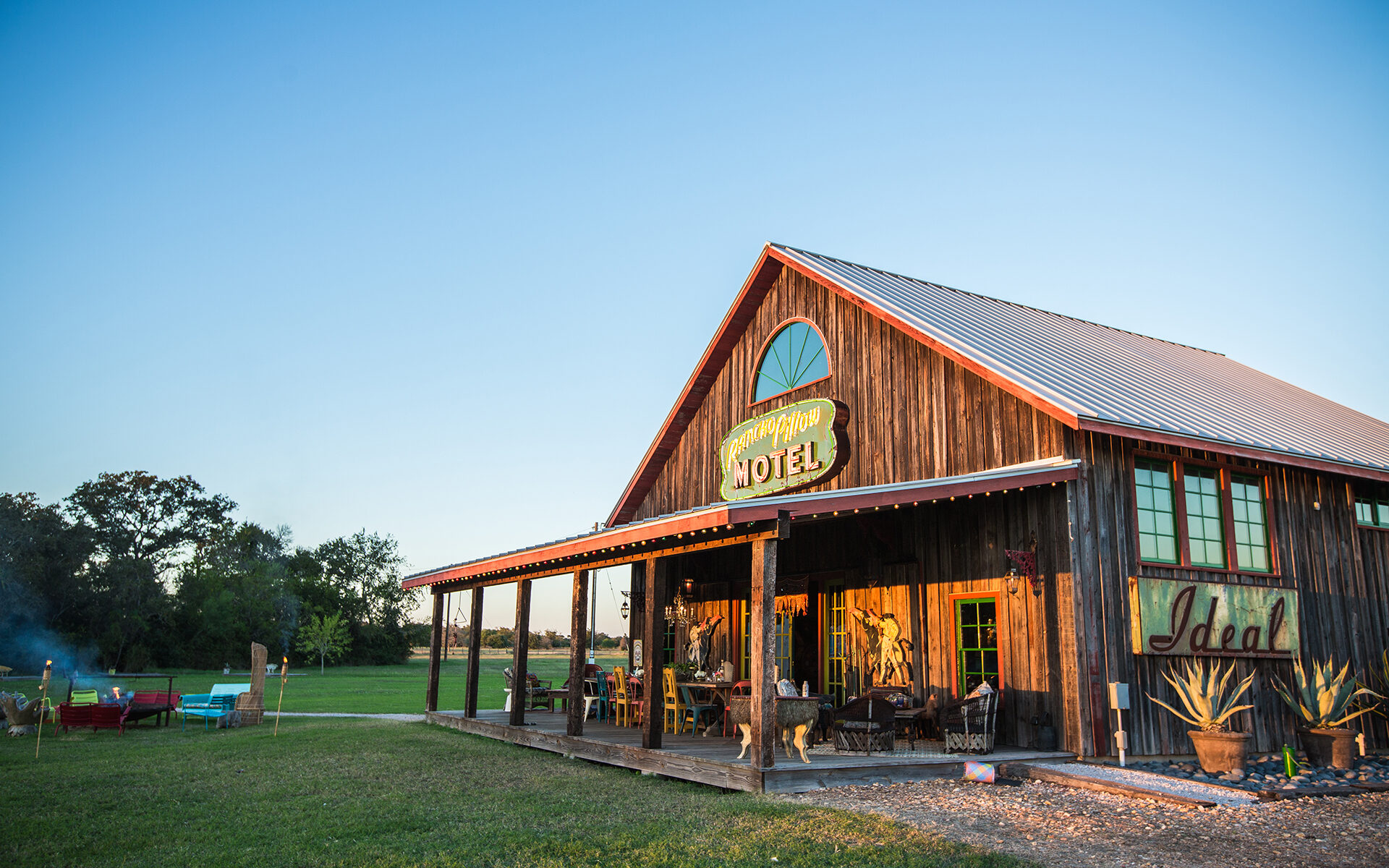 How to Navigate the Legendary Round Top Antiques Fair in Texas
Sheila Youngblood, owner of Rancho Pillow, shares secrets to navigating the sprawling design show, which features 64 venues and more than 16 miles of treasures
The semiannual Round Top Antiques Show, which takes place every April and October, is one of the largest design fairs in the world, drawing an untold number of visitors to a tiny corner of Texas midway between Austin and Houston. Spanning more than 16 miles and 64 different venues—referred to as "fields"—the sprawling show brings together a plethora of vendors who carry everything from furniture, rugs, and ceramics to jewelry, collectibles, and decorative objects.
"You can shop the fair in three days if you know where you're going and what you're doing," says Sheila Youngblood, owner of Rancho Pillow, a beloved 20-acre retreat near town that hosted a three-day pop-up with vintage clothing community A Current Affair. "But the greatest thing you can do is to come with an open heart, expect the unexpected, and be curious."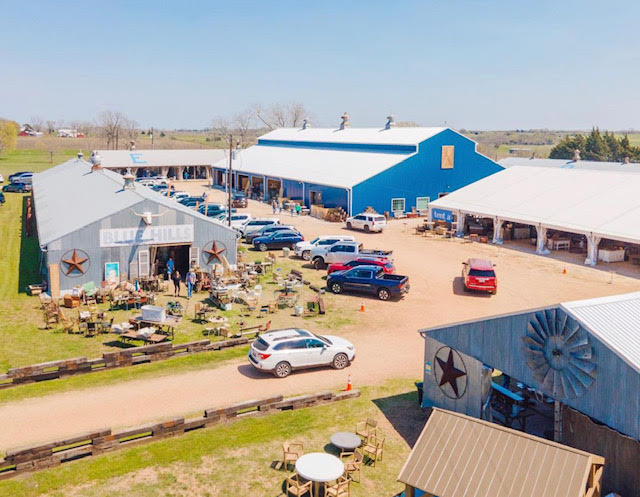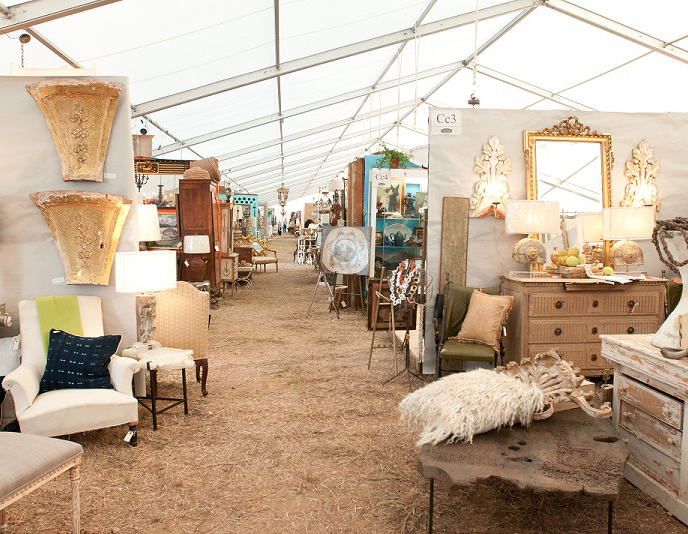 Youngblood encourages visitors to talk with the many dealers and collectors who descend on Round Top during the fair to find art, antiques, and architectural salvage. "Engaging in conversation with the dealers opens a lot of doors because they love what they do," she says. This open, community-oriented spirit has helped make the show a leading destination for designers and buyers shopping for hospitality projects, including Kelly Wearstler, who sourced countless treasures here while masterminding the Austin Proper hotel, which opened in early 2020.
"The greatest thing you can do is to come with an open heart, expect the unexpected, and be curious"

Sheila Youngblood
Some of the most popular "fields" for those shopping for high-end finds are Market Hill, Excess I and II, and the Compound. At Market Hill, go-to resources include Amelia Tarbet; Chicago-based shop Architectural Anarchy; Scott Smith of SvO Antiques; and Demir Williford, owner of Nomadic Trading Co., which is known for its enormous trove of rare antique rugs. Visitors to the Compound should head to the converted U-shaped barn currently taken over by Nashville's Eneby Home, a direct importer of European antiques and vintage furniture. At Excess II, top draws include Mark Dooley of Jersey Junker; Ted Allen of Period Modern; Jaime and Patrick Roche of Knock on Wood Antiques; Rengi Living; and Susan Wheeler Home. And don't miss Excess I's Box Road, one of the few dealers to offer goods imported from Mexico.
And while every field has something unique to offer, the expertly curated Marburger Farm is well known in design circles as a must-shop event. "It's incredibly special and also one of the easiest to navigate," says Youngblood. The five-day show, which does have an entry fee, features dozens of installations and is brimming with a seemingly endless variety of styles including Americana, Mid-Century Modern, Art Deco, Asian, African, and so much more. "If you do only one thing, come Tuesday and go to Marburger—it will light a fire in you to come to Round Top again and again."
Next Post