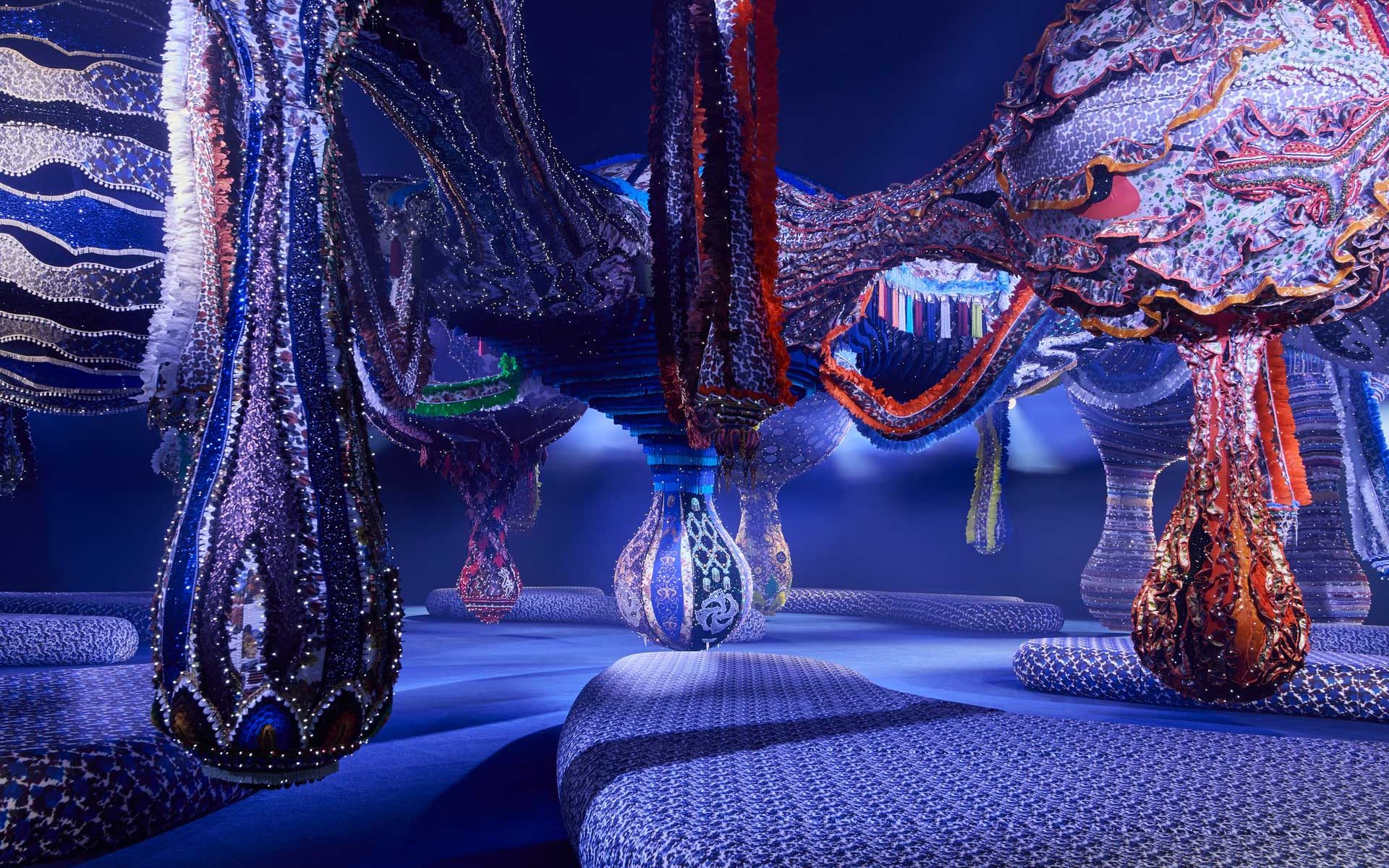 Artist Joana Vasconcelos Creates a Mythical Landscape for Dior Show in Paris
Crafted with 20 of the label's signature fabrics, the museum-worthy installation set the stage for the brand's Fall/Winter 2023 collection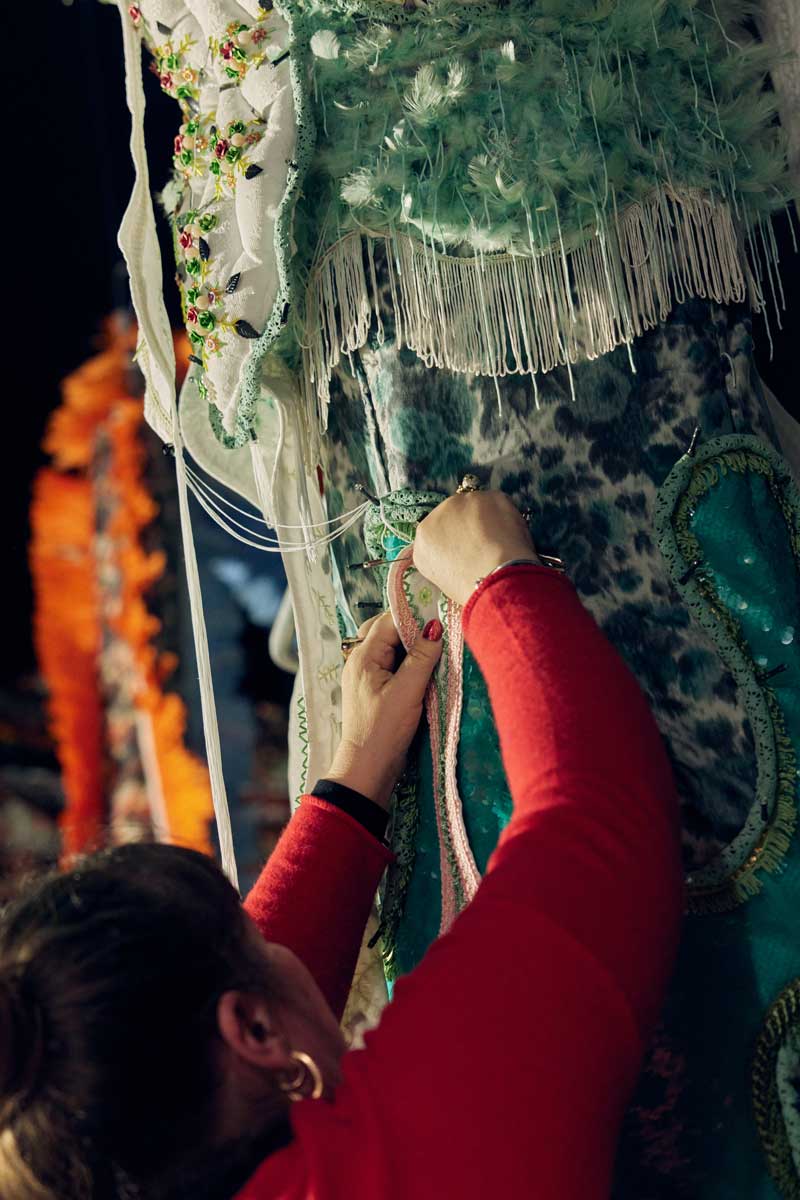 Dior is certainly no stranger to creative collaborations, regularly tapping some of the world's leading contemporary artists to transform everything from its accessories to ready-to-wear collections. But the maison's recent Fall/Winter 2023 fashion show at the Jardín de las Tullerías in Paris upped the ante with a dazzling museum-worthy installation by artist Joana Vasconcelos.
 The brand's legendary creative director Maria Grazia Chiuri—who is known for ardently supporting women, the arts, and the diminishing craft of savoir faire—commissioned the Portuguese artist to fill the venue with one of her monumental installations. Titled Valkyrie Miss Dior, the mass of organic forms were crafted with an assortment of Dior fabric, lace, and knitted crochet. Weighing some 20 tons, the otherworldly artwork resembled a bulbous nucleus suspended from the ceiling with tentacle-like arms stretching out.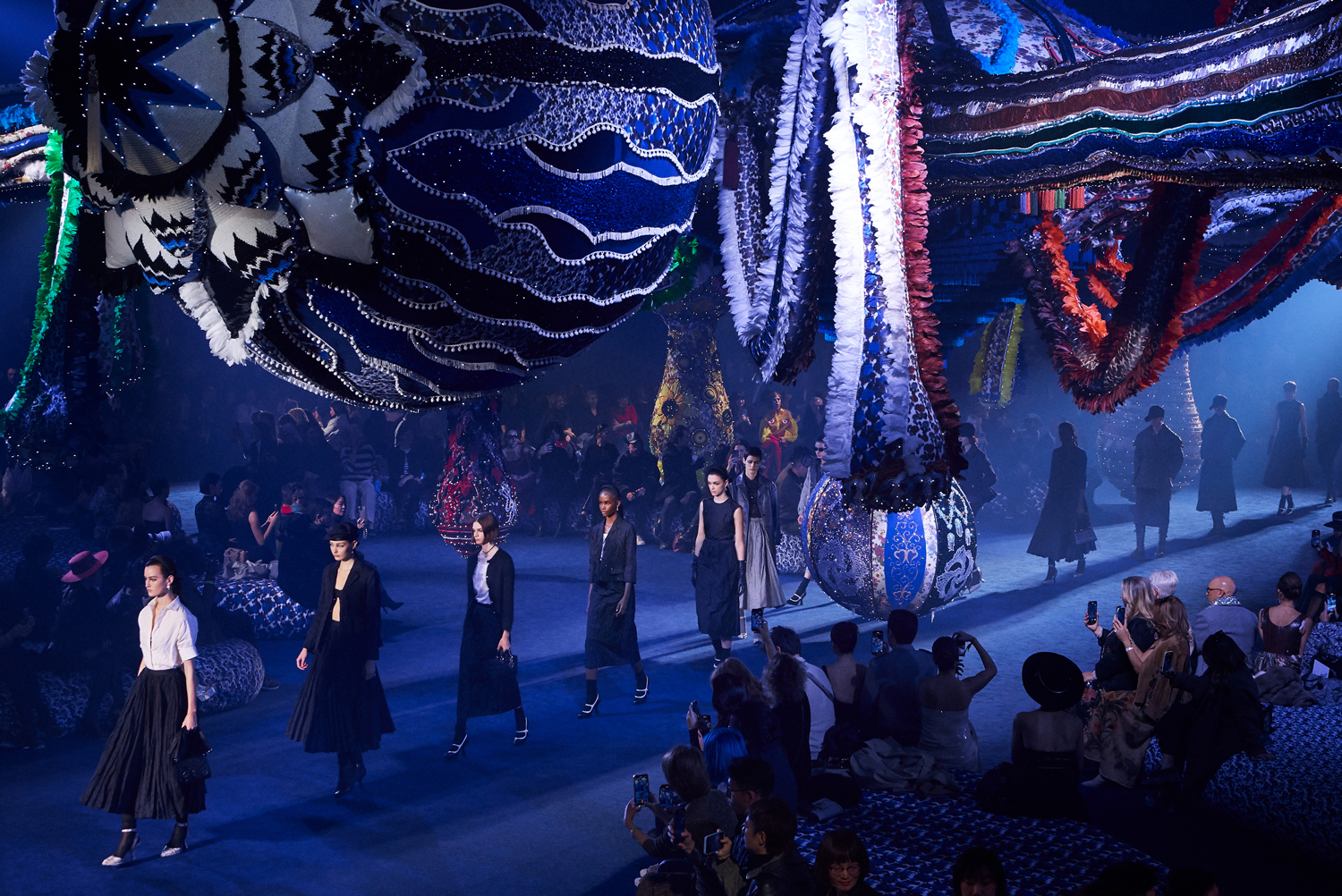 For the collection, Maria Grazia Chiuri wanted to pay homage to three powerful female characters of French history: Christian Dior's sister Catherine Dior, singer Édith Piaf, and actress Juliette Gréco. Adding her artistic spin, Vasconcelos interpreted these women as Valkyries, which in Norse mythology were heroines sent to the battlefield by Odin to choose those worthy of Valhalla. "I developed this installation not only to integrate the fabrics but also to fill up the space, interacting with the models and the public," the artist said in a statement. "Exploring a triple relationship between monumental sculpture, human bodies, and inhabited clothing, almost like a kind of sculptural dance. Between visual arts and fashion."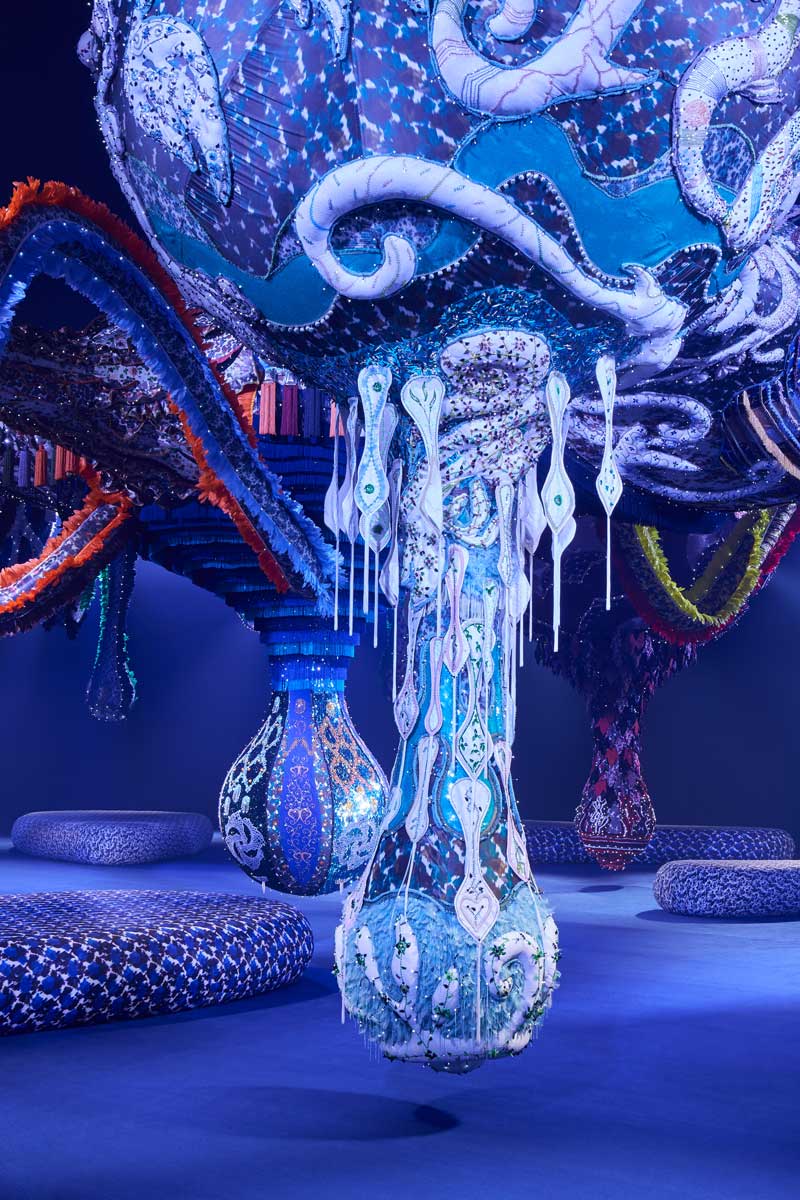 Vasconcelos also noted her love of fashion, adding, "Fashion is an important part of my life. For those, like me, who started showing their work at Lisbon's Manobras in May 1994, this collaboration with Dior is a dream come true." This project marks Vasconcelos's second collaboration with Dior; in 2013, she created a giant bow using hundreds of Dior perfume bottles.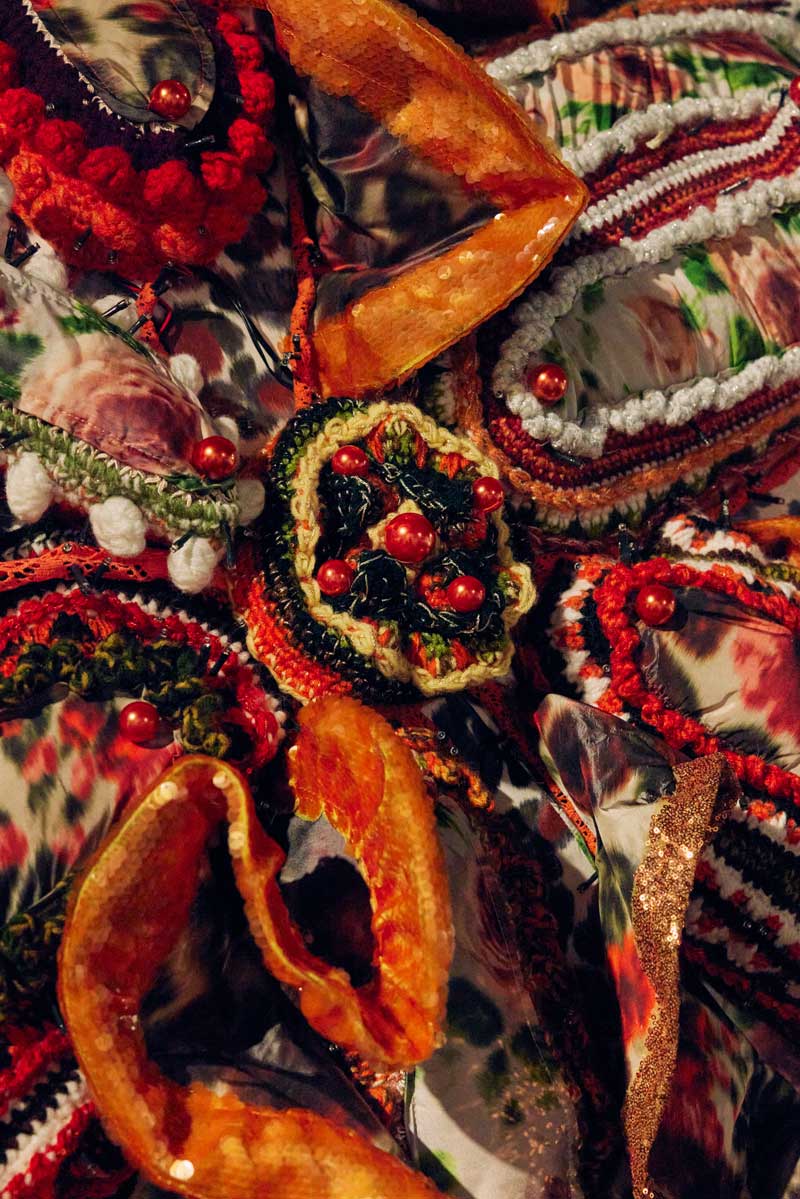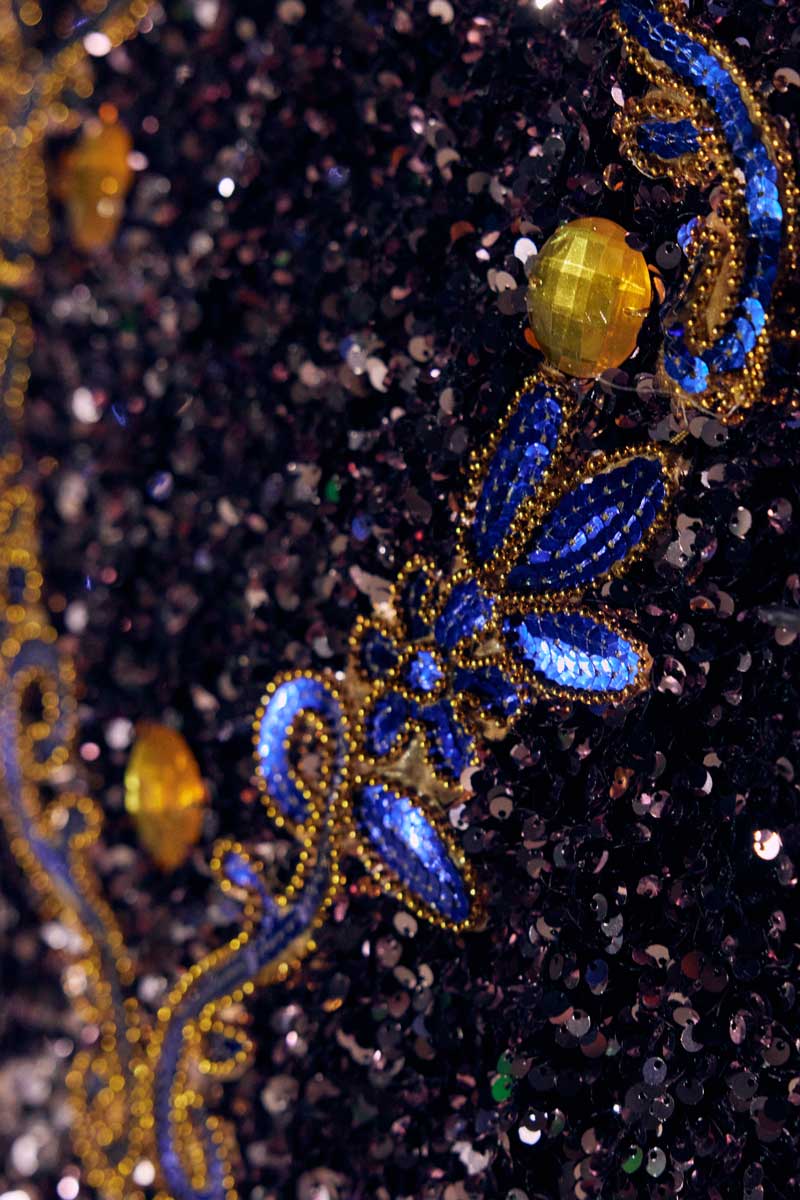 Against this striking backdrop, the looks from the ready-to-wear collection were a perfect contrast with their direct, austere, and powerful aesthetic, which were inspired by a re-reading of codes from the 1950s. Nods to the brand's history and archives are ever-present, too, with the floral motifs integrated into the textured fabric with a metallic thread. Splashes of primary, jewel-tone colors like ruby, emerald, topaz yellow, and sapphire are sprinkled throughout, adding to the dazzling effect of the artwork above. Ultimately, the show is an inspiring and powerful celebration of feminine creative energy on every level.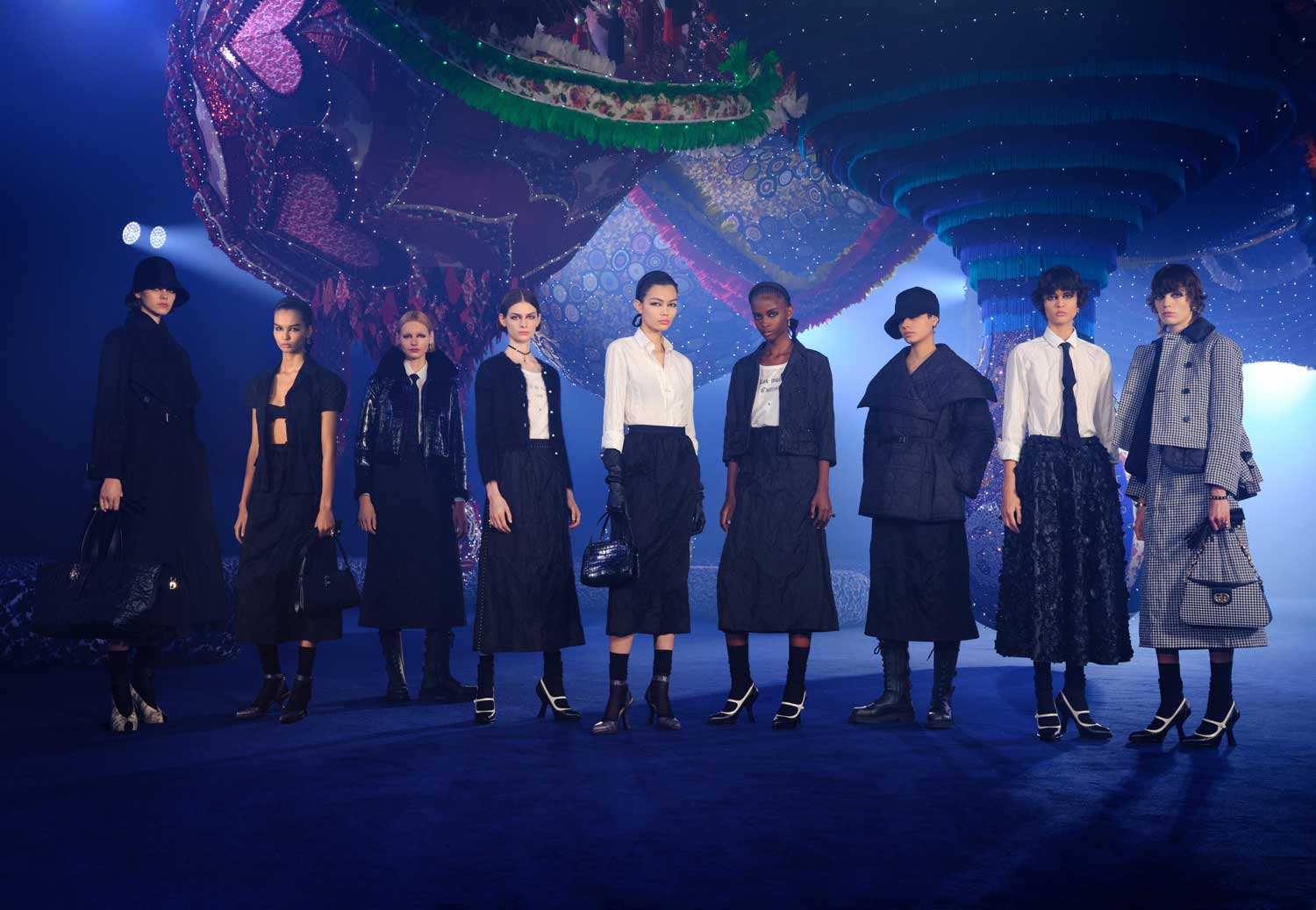 Next Post