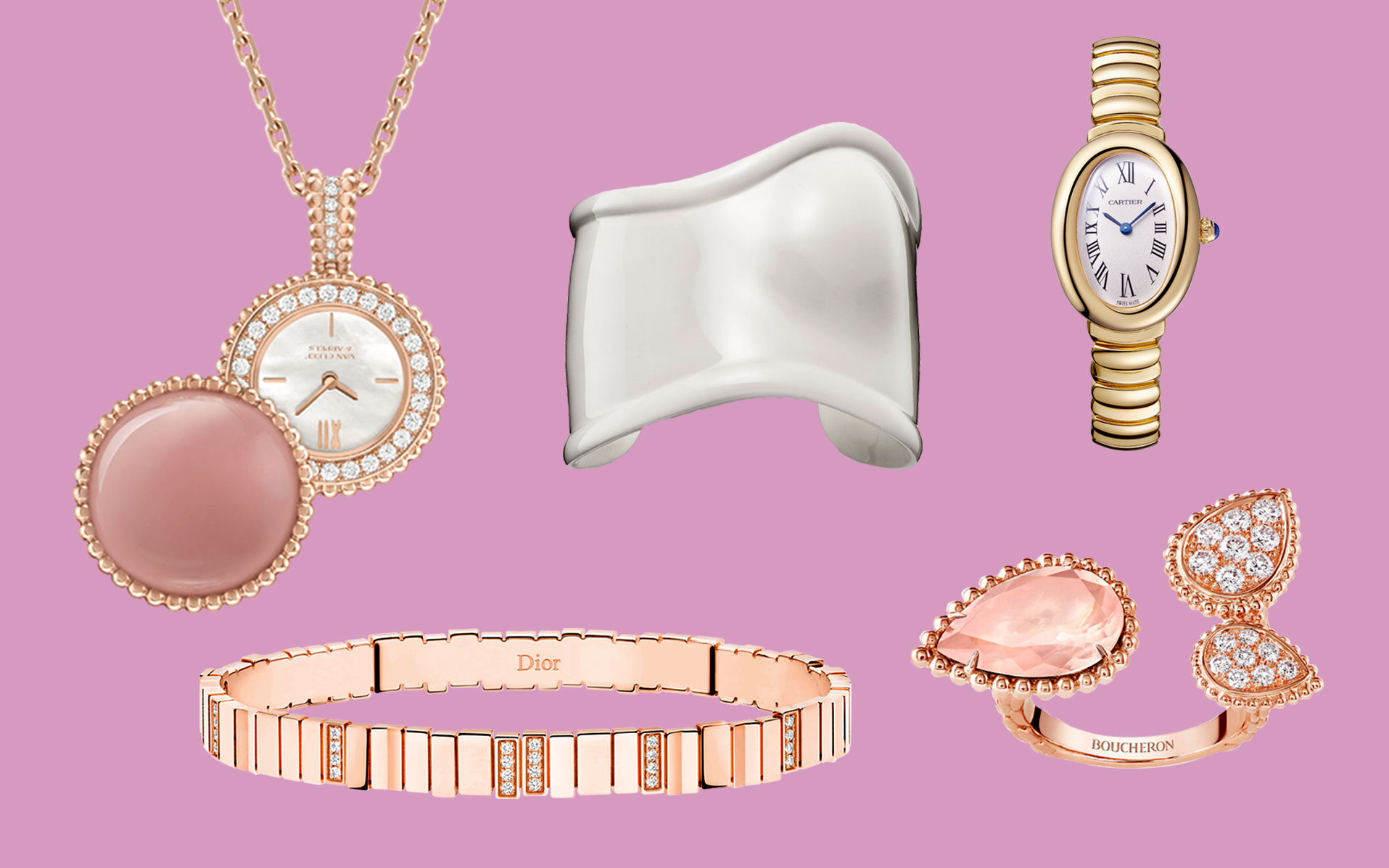 11 of the Most Exceptional Jewelry Pieces and Watches to Gift on Mother's Day
These buzzy launches, updates on iconic designs, and exquisite treasures are sure to impress even the most discerning moms
While one day is certainly not enough to show appreciation for the most important woman in your life, Mother's Day is always a great opportunity to celebrate and spoil. There is perhaps no better way to show that love than with an elegant, timeless, and special piece of jewelry. Below, we have rounded up some stunning new pieces boasting high design, excellent craftsmanship, and sentimental meanings.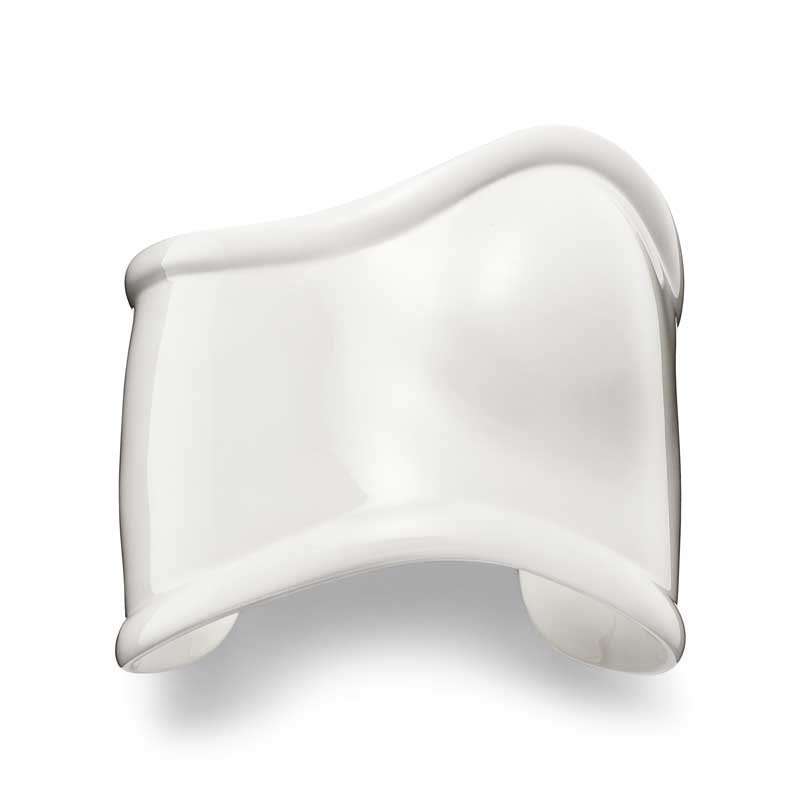 1. Tiffany & Co. Bone Cuff
An homage to the beauty of nature, the Elsa Peretti Bone cuff—first introduced in the 1970s—is characterized by its sensuous contours that conform to the wrist. This new version in a brilliant white finish is perfect for the stylish mom who wants to make a statement.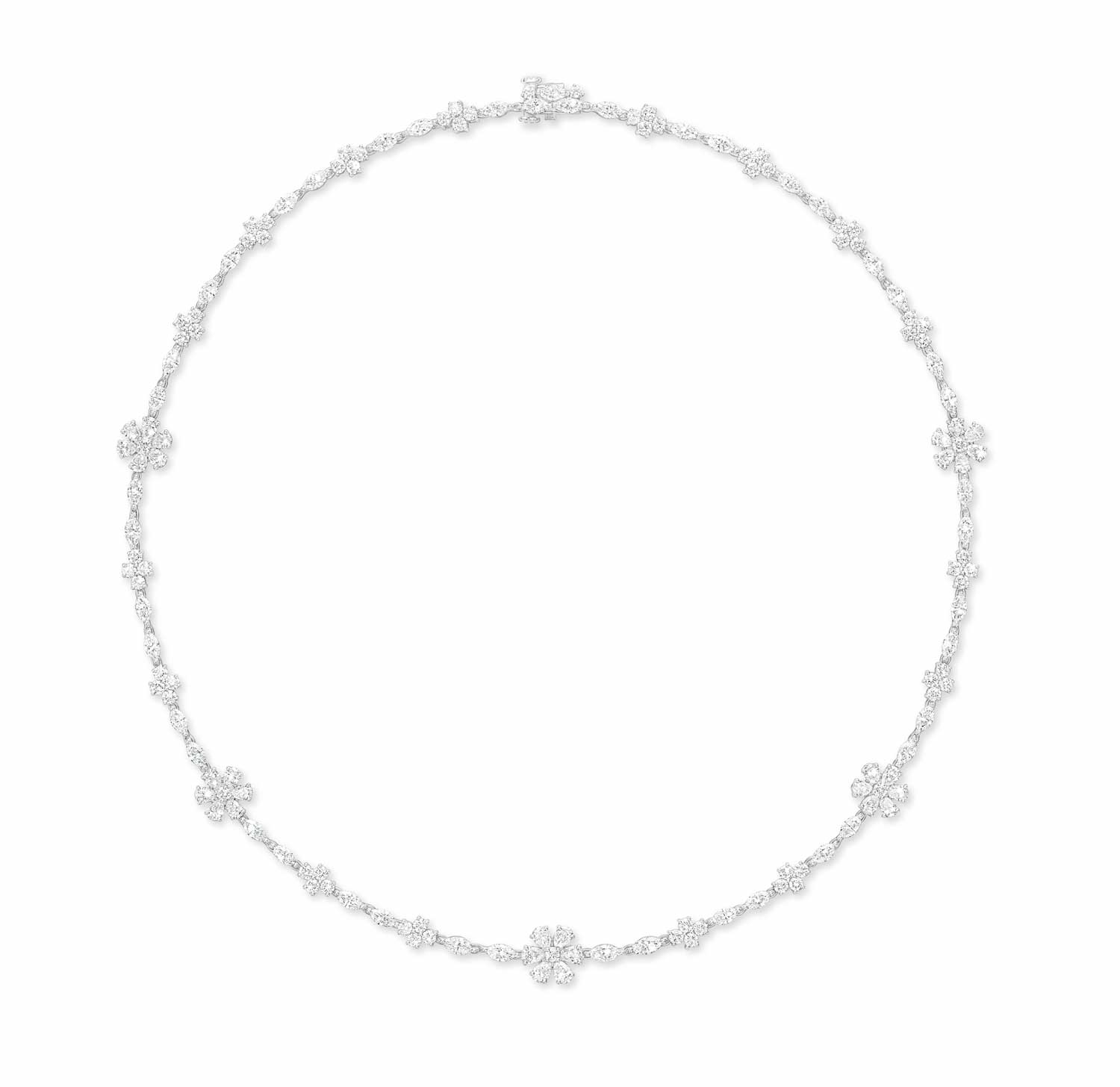 2. Harry Winston Forget Me Not Diamond Necklace
Blooming for just several weeks during April and May, Forget Me Not flowers have come to symbolize a loved one's memory. Harry Winston makes sure that sentiment is everlasting with this stunning new necklace featuring an exquisite arrangement of 146 pear-shaped, marquise, and round brilliant diamonds.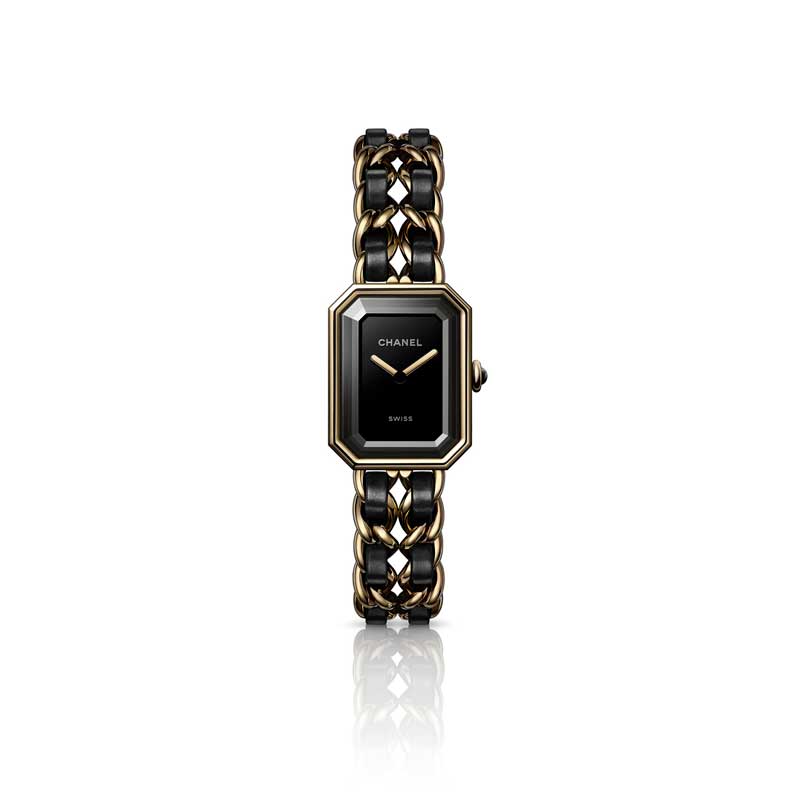 3. Chanel Première Édition Originale 
What better way to mark the time spent with family than with Chanel's emblematic Premiére timepiece? The stunning watch has now made a return over three decades after the original watch was conceived by Jacques Helleu, the brand's artistic director at the time. The reissued model honors the original design with subtle upgrades. Chanel aficionados will love the octagonal silhouette that references the N°5 perfume bottle and the bracelet that resembles the interwoven straps found on the iconic quilted bags.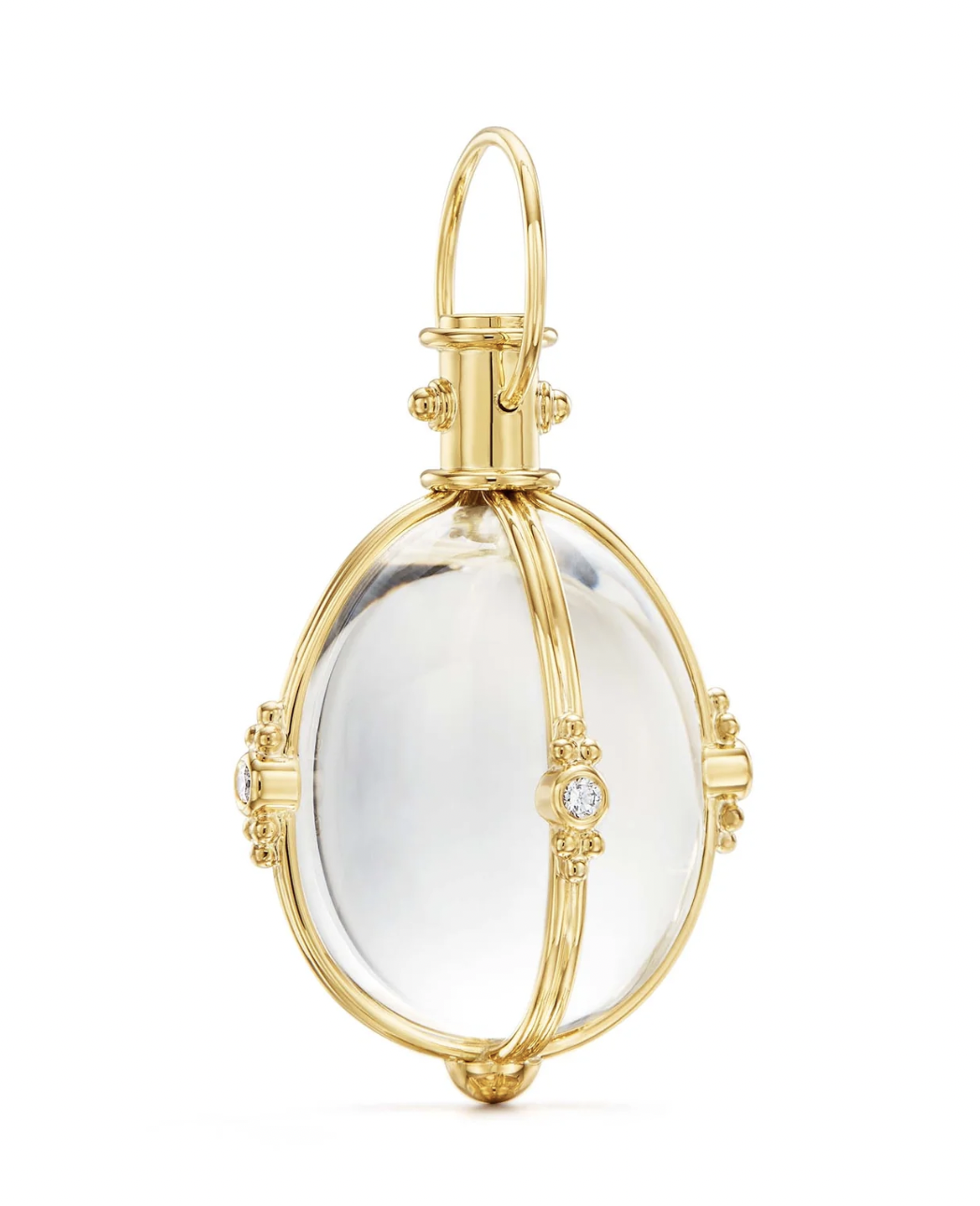 4. Temple St. Clair Crystal Amulet
Passionate about traditional craftsmanship and materials, New York designer Temple St. Clair, a Galerie 2023 Creative Mind, is one of the last remaining jewelers to work directly with the master artisans of the centuries-old Florentine goldsmiths' guild. This stunning 18K Diamond Classic Amulet is one of her signature pieces, featuring a rock crystal cut and polished into an elegant oval with triple gold granulation on four sides. It would make for a perfect sentimental treasure to be worn everyday.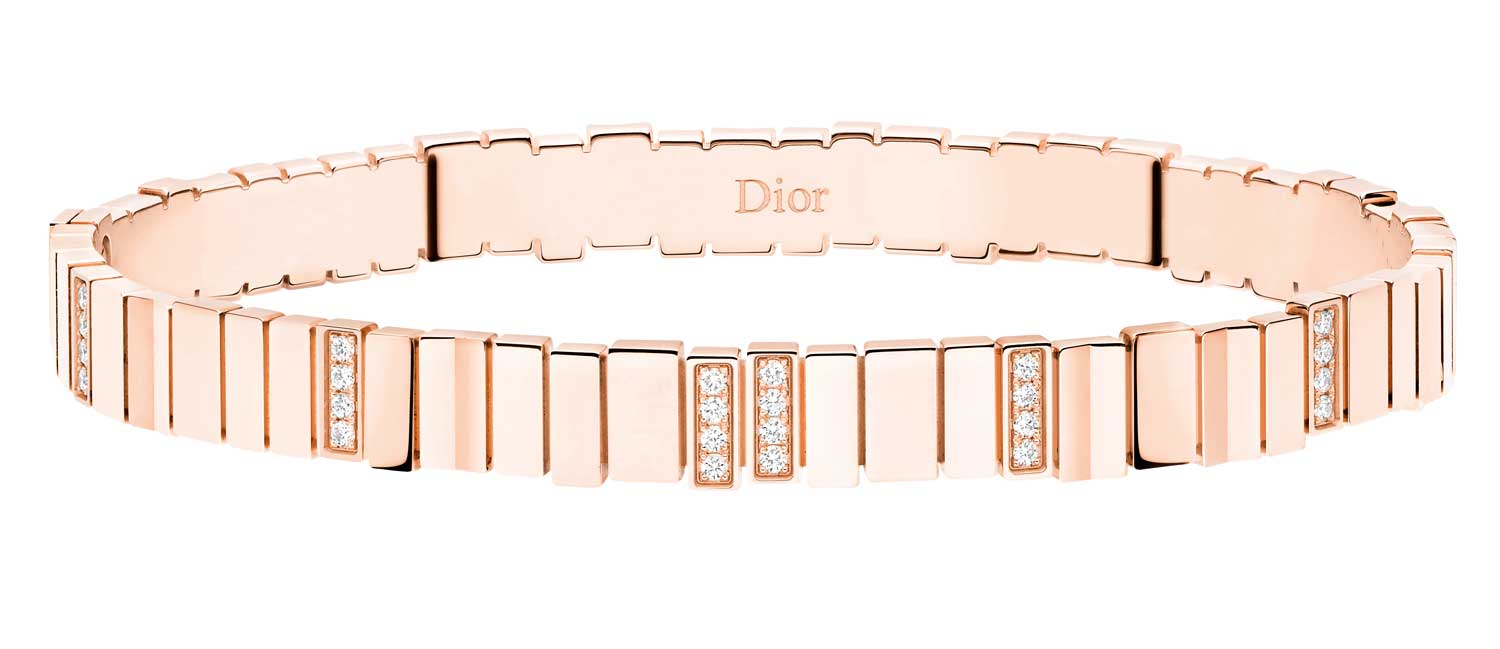 5. Gem Dior Bracelet 
First launched in 2021, the Gem Dior jewelry collection has been expanded this year with new models designed by the visionary Dior Joaillerie creative director Victoire de Castellane. This striking rose-gold bracelet with diamonds features a geometric motif of stacked small rectangles inspired by the silks, wools, and precious embroidery that Mr. Dior used in his couture work. The piece is the perfect item for mixing and matching, expressing mom's unique personality.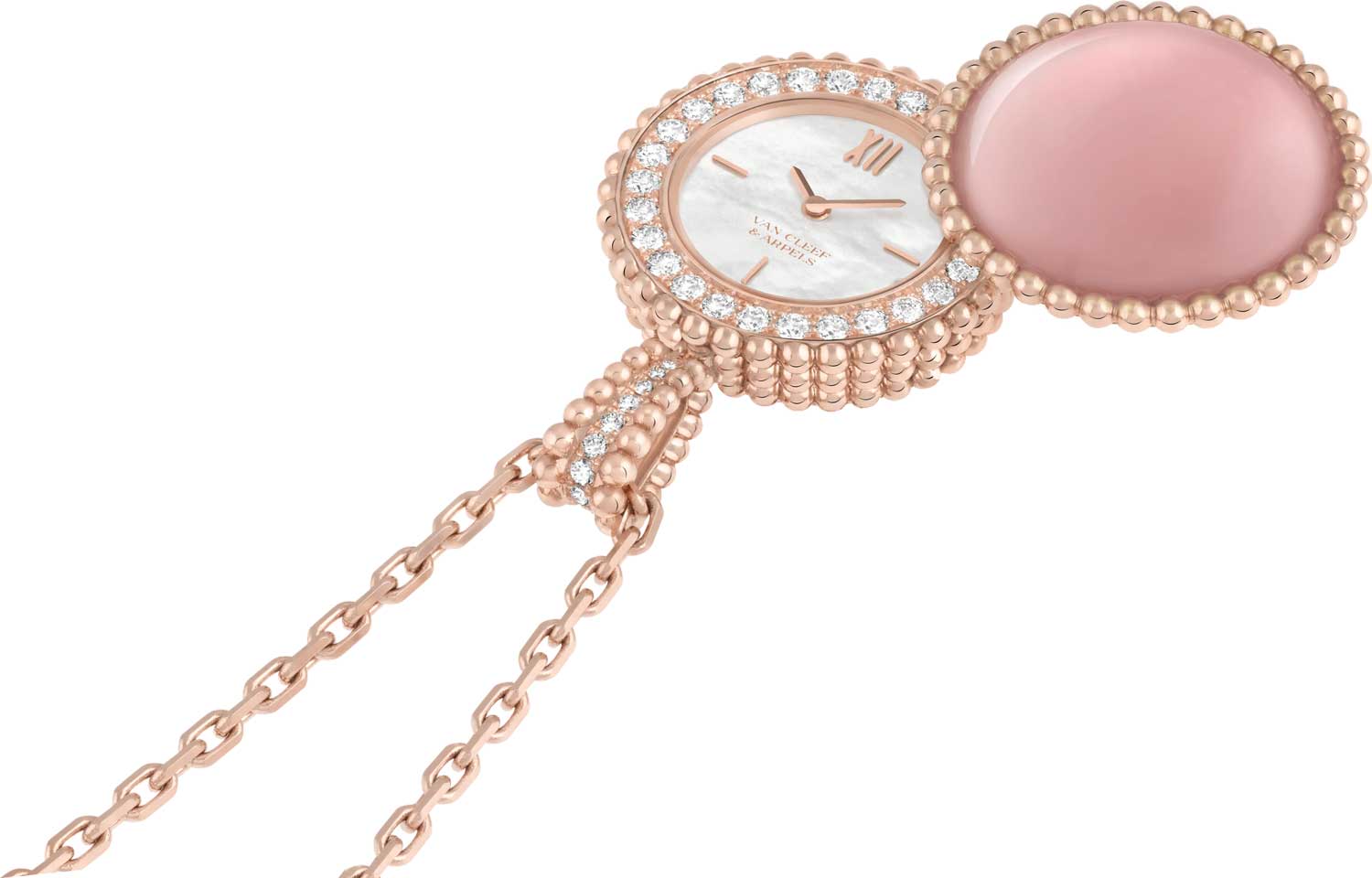 6. Perlée Secret Pendant Watch
A stunning Van Cleef & Arpels timepiece that doubles as a necklace, the new Perlée Secret Pendant Watch debuted at Watches and Wonders earlier this year and houses a secret door that opens to reveal the watch. It is crafted with 18k rose gold, round diamonds, rose quartz, and a beautiful mother-of-pearl dial.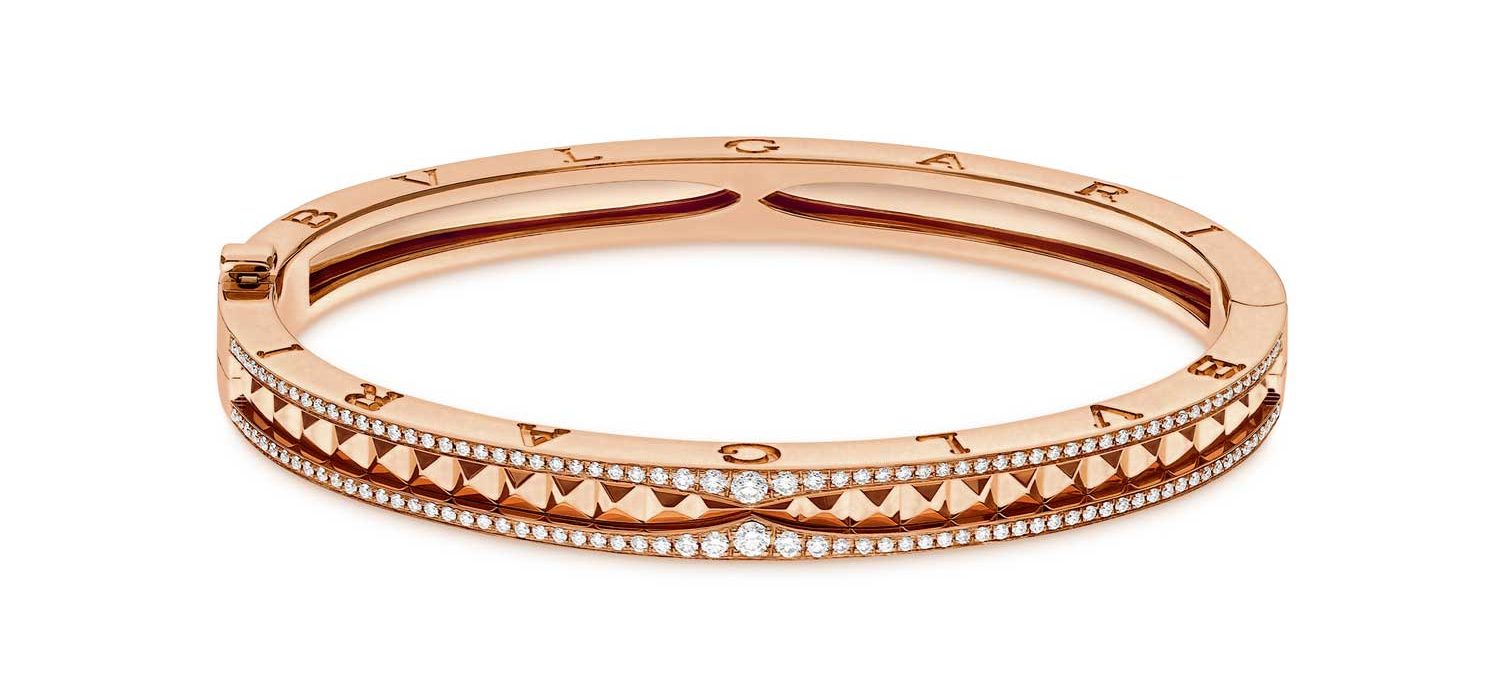 7. Bulgari B.Zero Rose Gold Bracelet
A new addition to the iconic B.Zero collection, this rose gold bracelet consists of rows of bands said to have been inspired by the circularity of the Colosseum in Rome. A fun blend of ancient and modern, it is instantly recognizable.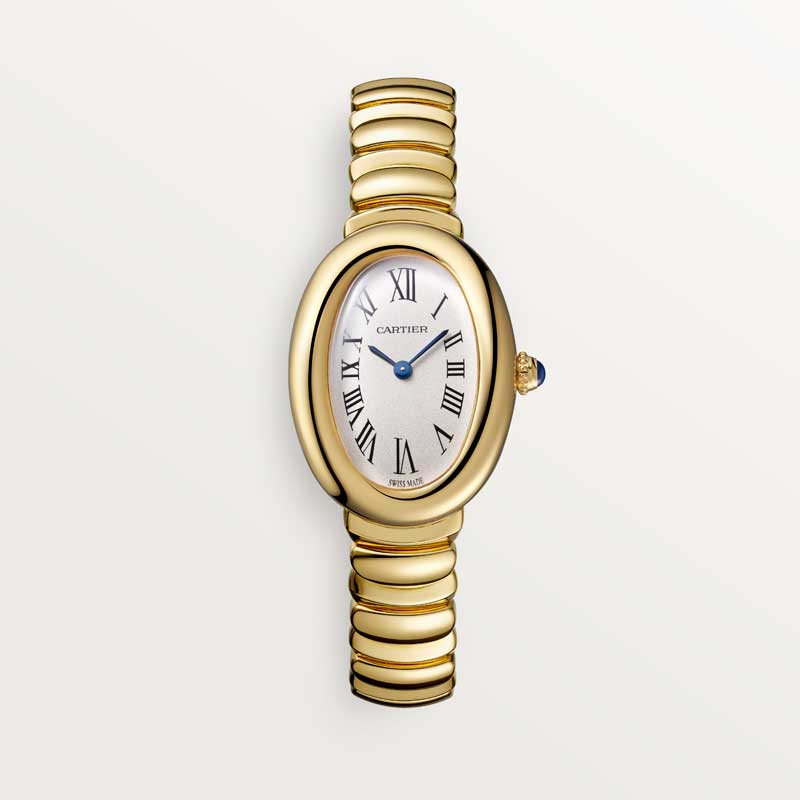 8. Cartier Baignoire in Yellow Gold
Designed by Louis Cartier himself, the Baignoire, which translates to "bathtub" in French, was originally released in 1912. It has now been reissued in many different models for 2023. This bangle version, which blends the world of jewelry and watches, is the ultimate in timeless gifts this Mother's Day.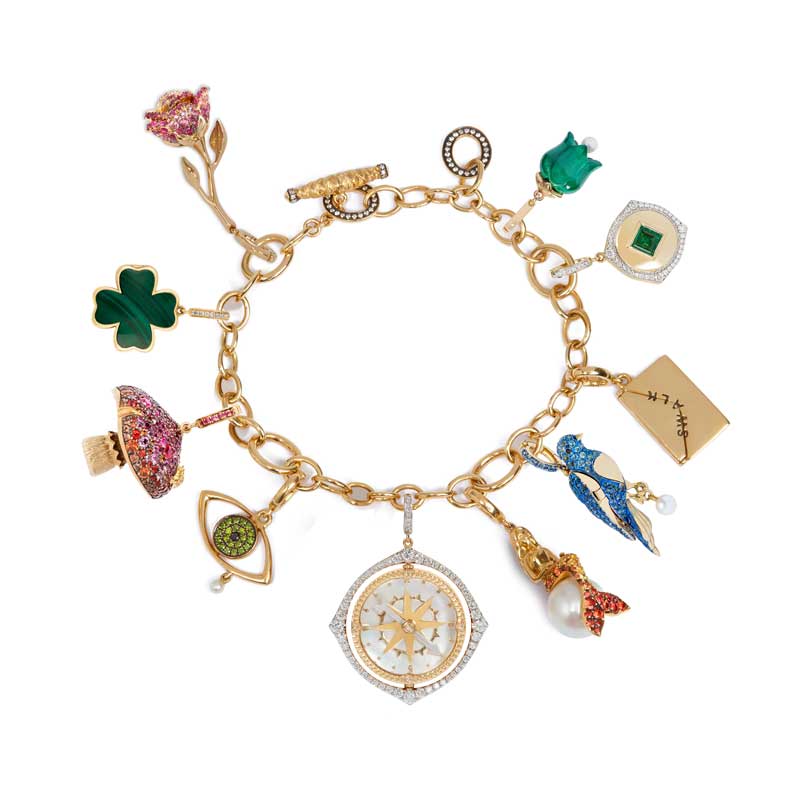 9. Annoushka Charm Bracelet
Commemorate your mother's key memories and milestones with a whimsical made-to-order charm bracelet by British designer Annoushka. This version features an assortment of colorful precious gemstone and diamond charms, all handselected for Rhianna by A$AP Rocky. After setting up a private appointment, clients will work alongside Annoushka herself to reimagine memories, stories, and places to be transformed into unique and personal 18ct gold charms.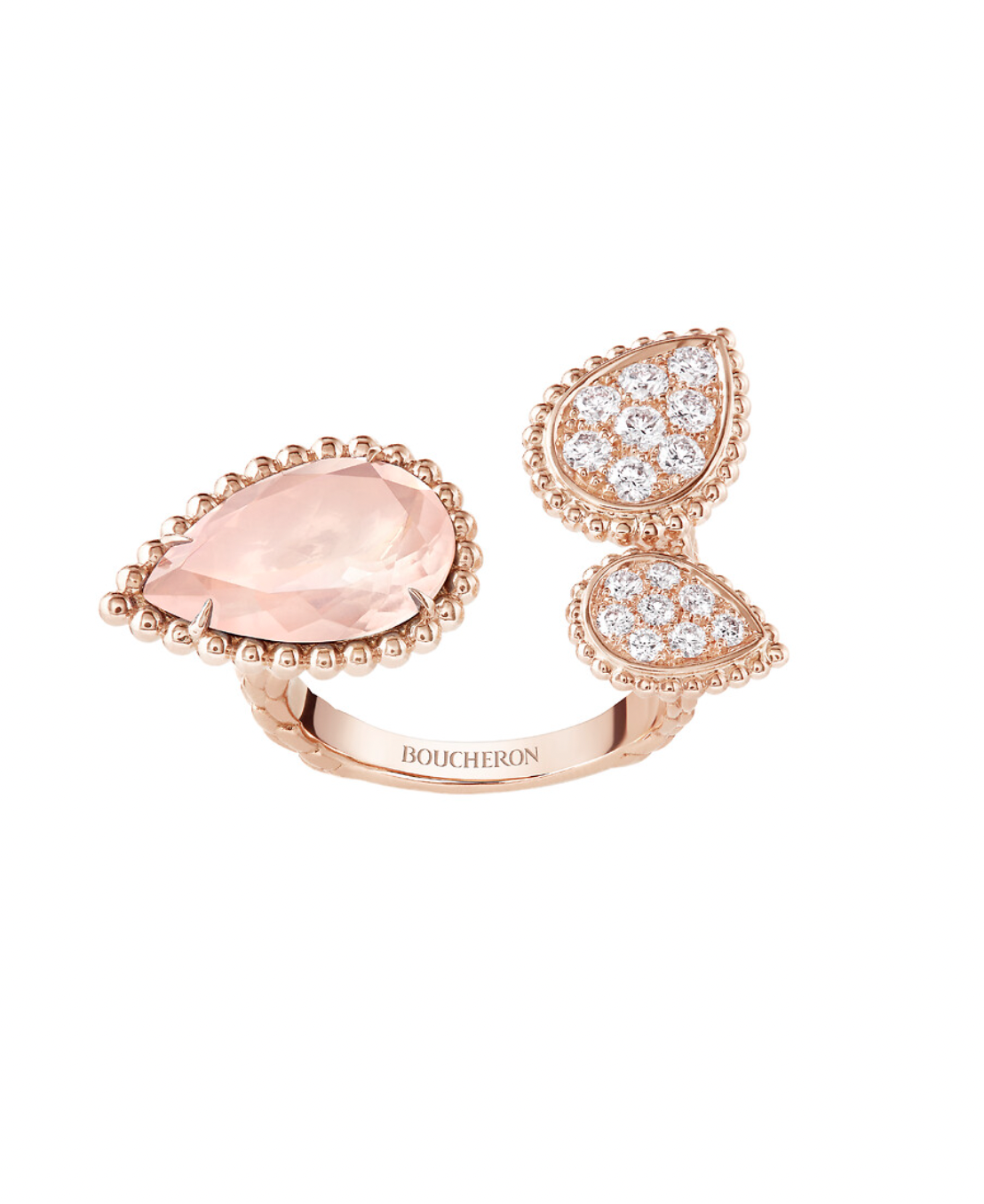 10. Boucheron Serpent Bohème Ring
Now in a dazzling new pale pink colorway, two Serpent Bohème motifs with pavé diamonds illuminate a drop of rose quartz encircled by pink gold beads.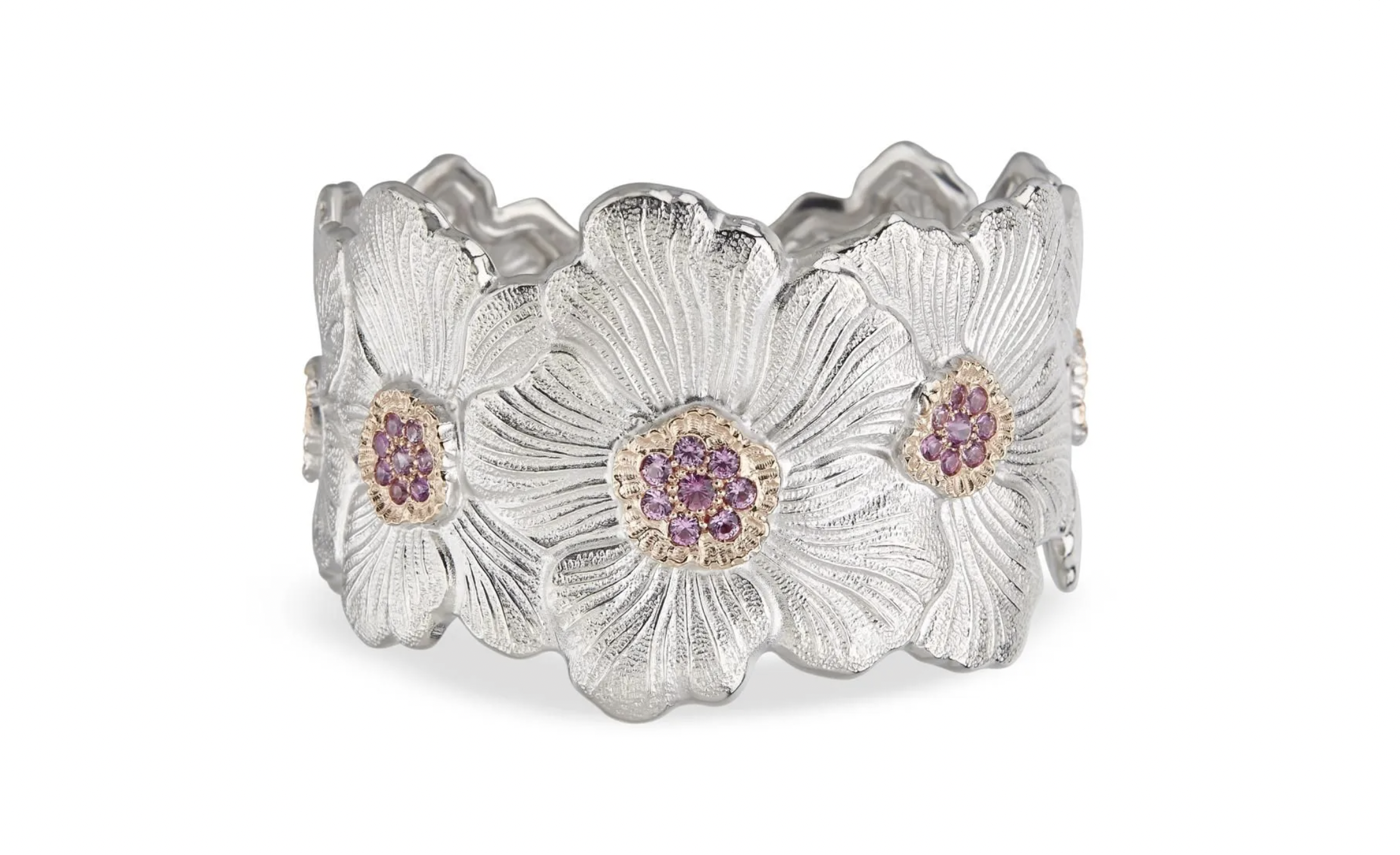 11. Buccellati Blossoms Cuff
Designed by Lucrezia Buccellati, the co-creative director and ambassador for Buccellati, a century-old Italian jeweler renowned for its ancient goldsmithing techniques, this stunning cuff immortalizes the beauty of blossoming gardenias with sterling silver petals and pink sapphire buds.
Next Post