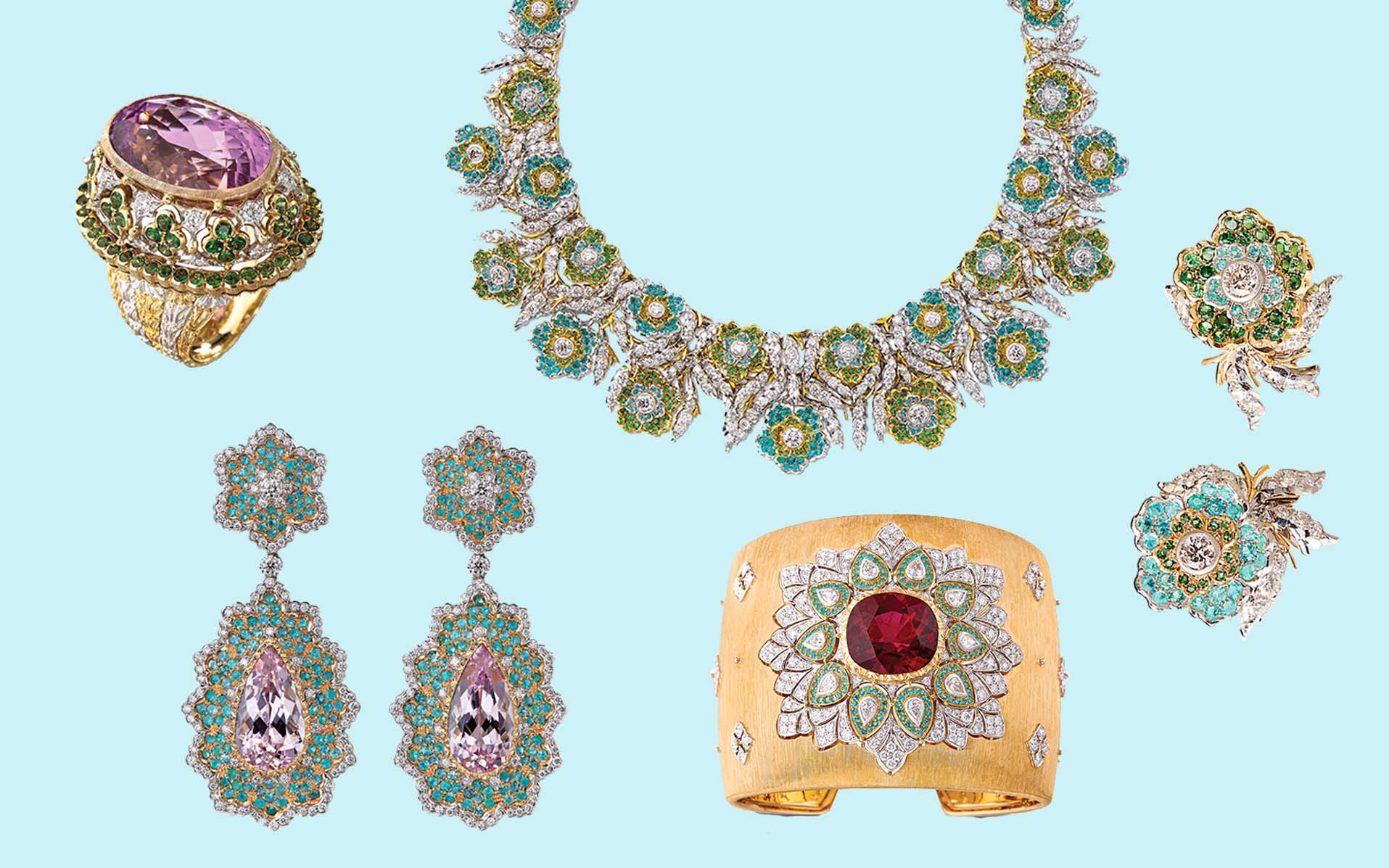 Lucrezia Buccellati Wildenstein Puts a New Spin on the Storied Italian Jewelry House
The fourth generation Buccellati is bringing the family business into the future blending time-honored techniques with a contemporary approach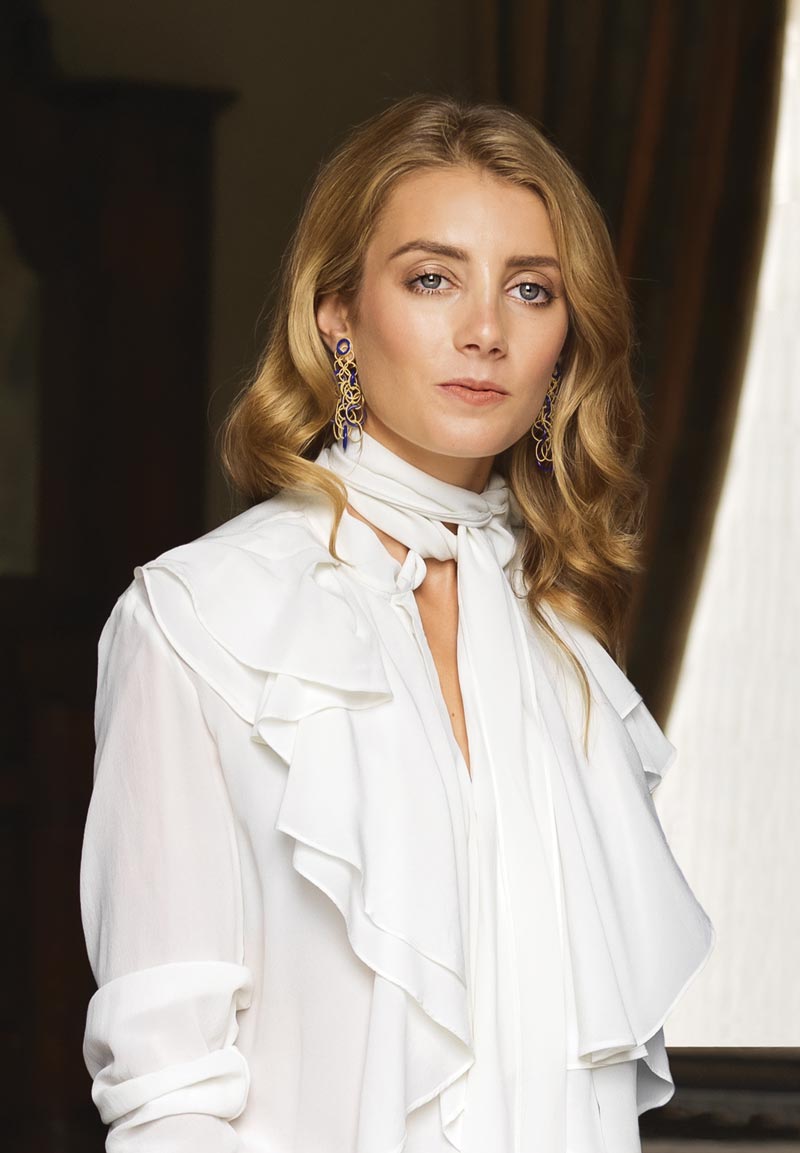 "To me, jewelry is not about the stone—it is the workmanship around the stone that matters," says Lucrezia Buccellati Wildenstein, co-creative director and ambassador for Buccellati, a century-old Italian jeweler renowned for its ancient goldsmithing techniques. Founded by Mario Buccellati in Milan in 1919, the firm is evolving, thanks to the Miami-born Wildenstein, who brings a more modern, lighter touch to the artful bijoux she conceives alongside her father, company president Andrea Buccellati.
"When you make an investment in jewelry, we believe that there has to be high craftsmanship. No surface should be untouched. As my father says, that is not Buccellati."
Passionate about art and architecture, Buccelatti Wildenstein studied at FIT in New York but never set out to join the family business full time. "I always thought I might work for another brand. But when I draw and design, the Buccellati DNA is so imprinted."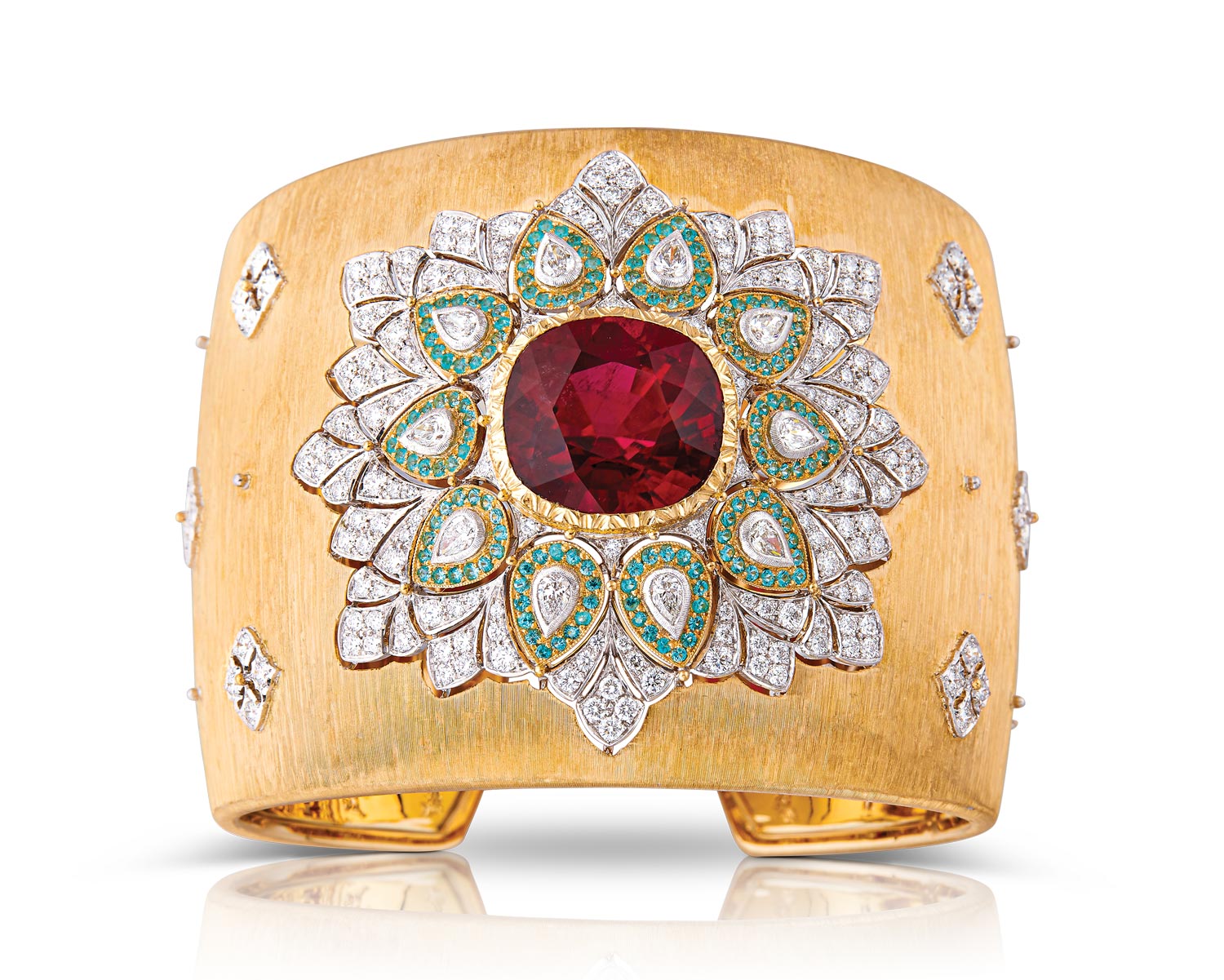 With a philosophy that jewelry should be effortless and worn every day, she has sparked the interest of younger clients by updating some of the signature motifs and introducing the more accessible Blossoms designs in silver and gold when she was just 21 years old. 
"My first experiment was with the honeycomb, one of our signature techniques. At Buccellati, we usually use honeycomb in a very perfect, geometric way but I thought, why don't we try to create movement and lightness? My inspiration was the ocean, and motion of waves. I wanted it to feel light and fresh."
Just launched in Paris, the latest high-jewelry collection, Il Giardino di Buccellati, features house classics rendered in a palette drawn from Impressionism. Working together with her father, they share a special creative bond. "Before it was more about one designer with one artisan but now there are so many more people involved," she says. "Sometimes my dad and I will meet in Italy after time apart with sketches of exactly the same pieces. I also push him. If he says we can't do something,I tell him, we  have to find a way."
"Jewelry is not about the stone—it is the workmanship around the stone that matters"

Lucrezia Buccellati Wildenstein
Ultimately Wildenstein gets most of her inspiration from everyday life. "I love to study what people are wearing around me and how they live," she says. "For me jewelry is part of being dressed. Whether they are going to a big event or just picking up their kids from school, the pieces should feel part of your personality"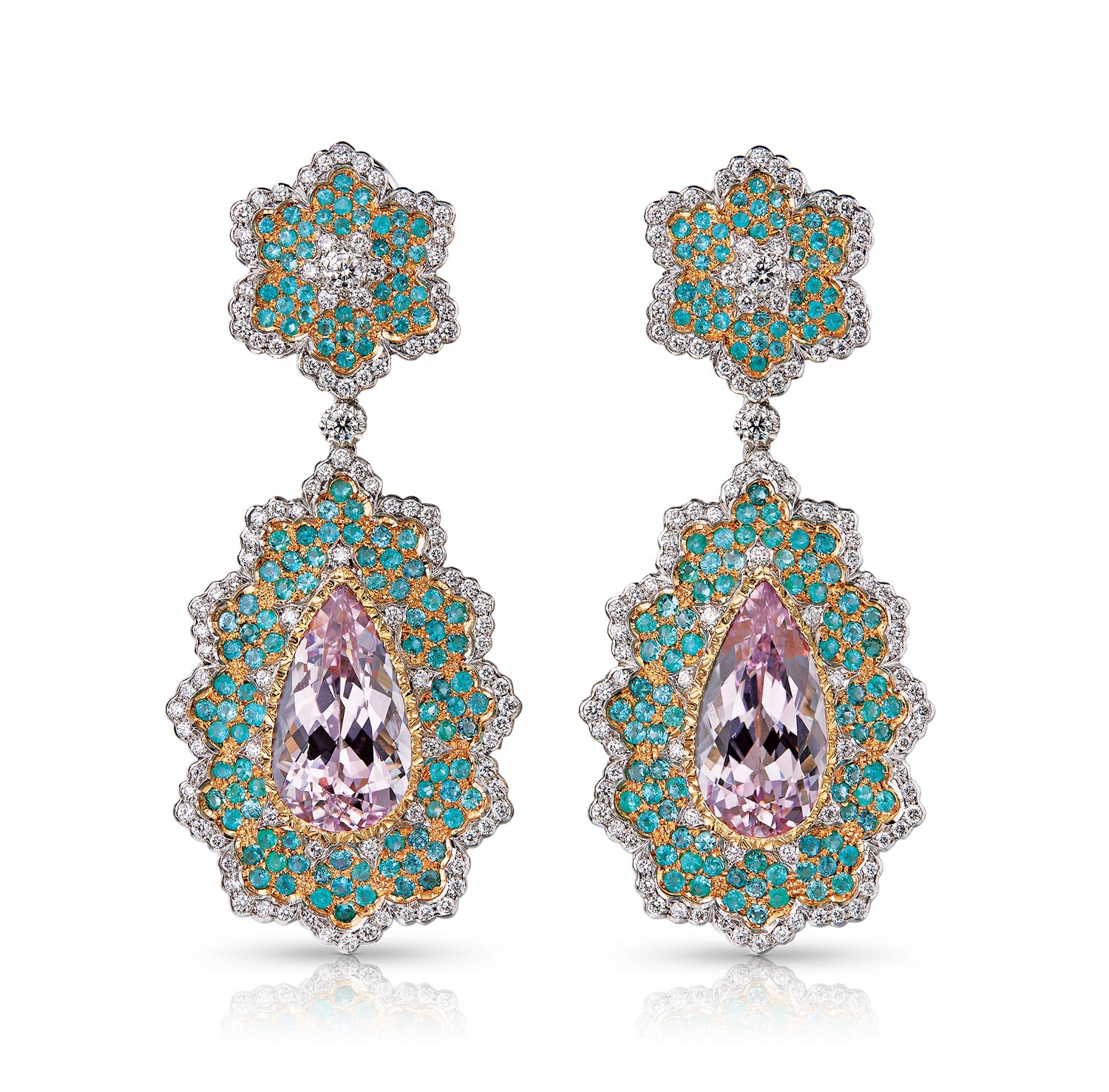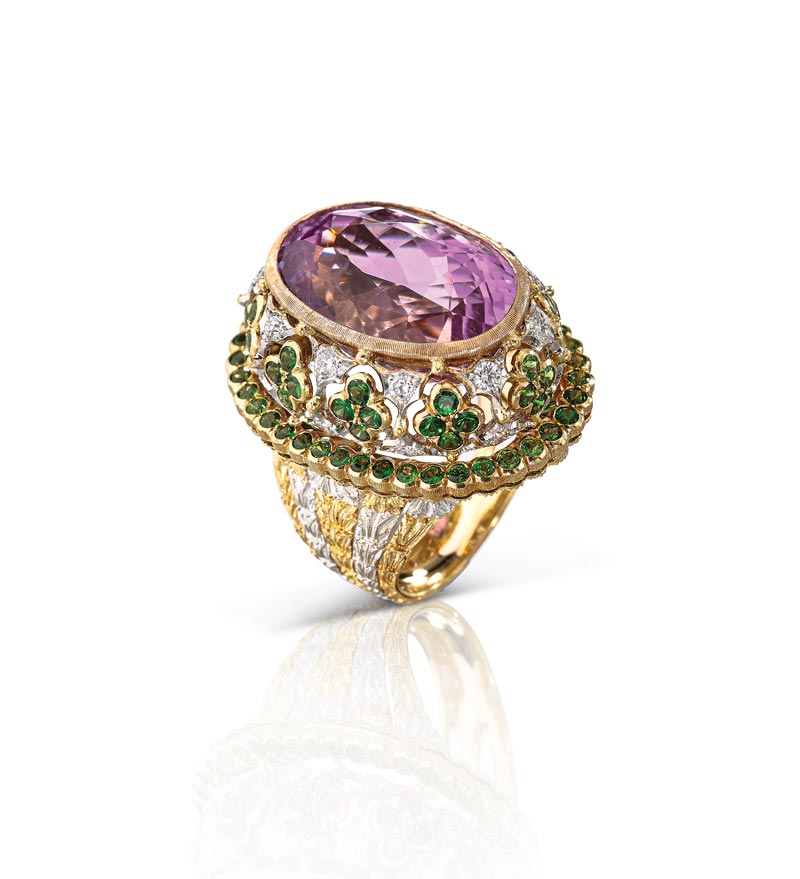 A version of this article first appeared in print in our 2021 Fall Issue under the headline "Family Treasures." Subscribe to the magazine.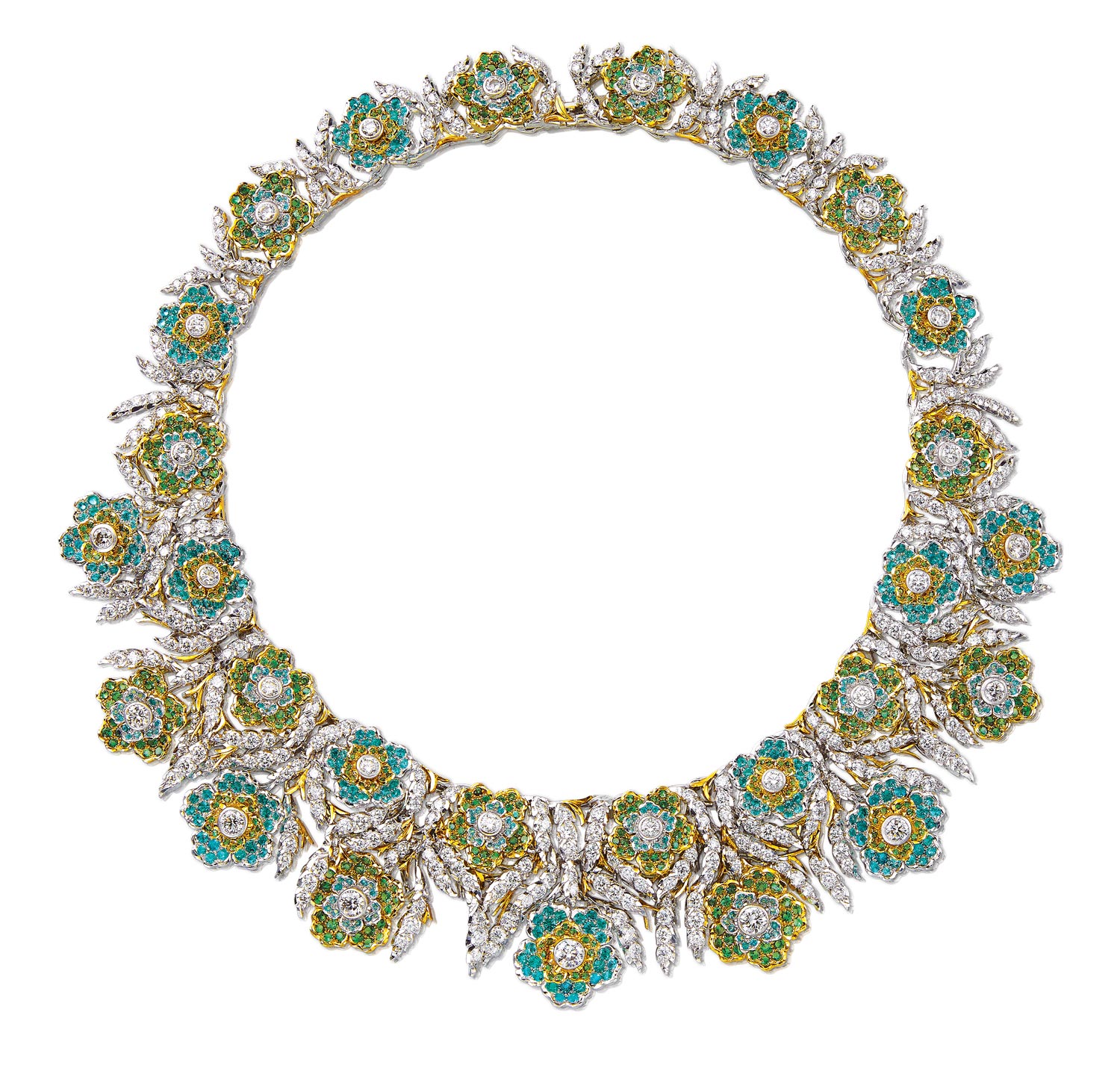 Next Post