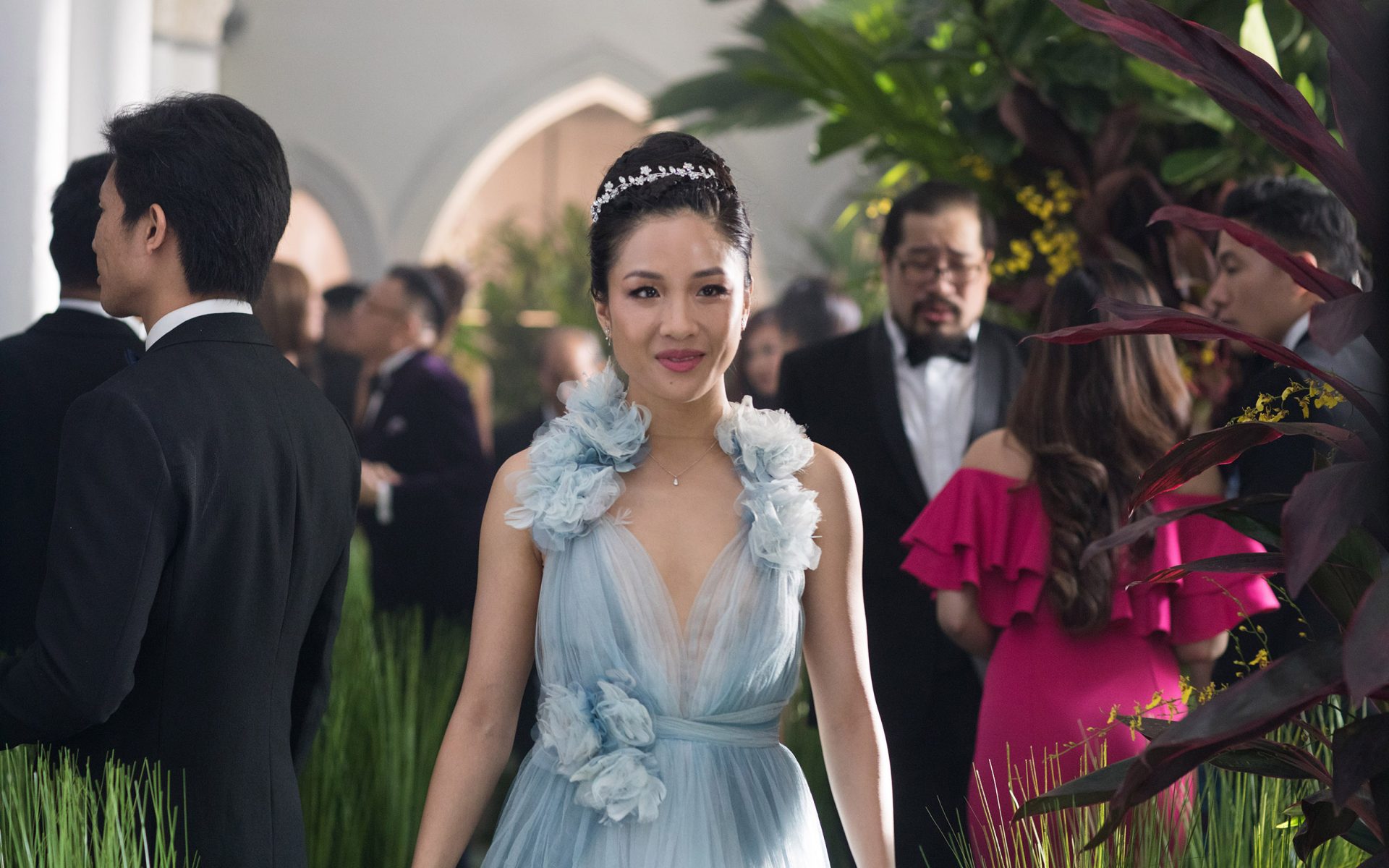 Take a Look at the Opulent, and Real, High-End Jewelry of Crazy Rich Asians
Galerie speaks to the watch and jewelry experts who went to great lengths to give the film its authentically rich feel
In May 2017 Eric Wind, then a watch specialist at Christie's, received an email with the subject line, "URGENT: Amazing Watch Needed." The sender was Kevin Kwan, author of the bestselling novel Crazy Rich Asians. Kwan was working on the movie adaptation of his book and needed a watch for a pivotal scene in the film in which the elegant lead female character Astrid Leong (Gemma Chan) gifts a watch to her husband, Michael Teo (Pierre Png), a soldier turned tech-start-up CEO, telling him, somewhat reproachfully, that he needs to start dressing more like a CEO. Not just any watch would do. This was, after all, a story about people who were, well, crazy rich.
"He wanted a watch that would impress even watch collectors," Wind recalls.
Wind, with a scant 48 hours to find a watch that would suit the scene's needs, started making calls to collectors in Asia, hoping someone would be willing to loan out a stunning piece. "Many of them had never heard of the book and they were like, 'You want me to do what?'" He tracked down a collector in Singapore who had recently bought a rare "Paul Newman" Rolex Daytona. "It turned out that his wife was a fan of the book, so he saw it as an honor."
While there are many versions of the watch that carry that nickname, this one, which was valued at $700,000, was the most "expensive and desirable," according to Wind. In a funny twist, the original Daytona owned by Newman (which gave the style its name), sold a few months later at Phillips for nearly $18 million.
Recommended: 6 Secrets from the High-Flying Set of Crazy Rich Asians
"I was really excited that they cared that much," Wind says of Kwan and director Jon M. Chu. The bulk of films and TV shows use fake watches, he explains, a fact that never ceases to irk watch enthusiasts. "That they would go to such lengths to get a nice watch for a shot that lasted a few seconds, I think that level of attention to detail carried over and makes the whole movie."
The commitment to making the jewelry in the film look as authentic as possible was a holdover from Kwan's book, which goes into near-obsessive insider detail about specific designers the characters are wearing and even makes mention of Carnet, a jeweler who went on to contribute to the film.
"Kevin included a reference to Carnet in the book because he knew the characters he created would only wear elevated and bespoke high jewelry," says Michelle Ong, the designer behind Carnet. "For the movie, I worked with the wonderful costume designer Mary Vogt to select jewelry that was in keeping with the essence of the characters. Not only the look but the size and placement of the pieces—how this particular woman would wear her piece as part of her ensemble. Mary wanted to represent a discerning woman who both collected and loved high jewelry, which was true to Kevin's characterizations."
Ong loaned two incredible brooches for the film, one of which is in the shape of an orchid made of white and fancy yellow diamonds mounted in platinum and 18K yellow gold. The stunning piece is worn by Lisa Lu, who plays Ah Ma, the matriarch of the Young family, in the critical wedding scene.
The second, worn by Eleanor Young (Michelle Yeoh), is a circular art deco-style piece that features a 16.5 carat natural fancy yellow sapphire at the center, embellished with white and fancy yellow diamonds, all mounted in platinum, 18K white gold, and titanium. The piece is actually worn as a belt.
"The dress we had Eleanor in for the scene didn't fit Michelle Yeoh," Vogt says. "So we needed something to make this dress fit her and I realized that I had a $300,000 brooch that would make a great belt buckle. We jerry-rigged this expensive brooch on this belt—it worked out perfectly."
One of the film's most memorable pieces of jewelry, a giant emerald ring set with two diamonds on either side worn by Michelle Yeoh, was loaned by Yeoh from her personal collection. The ring serves as Eleanor's engagement ring in the movie, which her husband designed for her after his mother refused to offer him her own.
"It's a symbol of Eleanor's power," Vogt says of the ring. "It's an important prop in the film." Eleanor is also often seen wearing jade, which has a lot of emotion tied to it and connects to the mahjong scene in which the tiles are jade.
In addition to Ong's pieces, Vogt enlisted contributions from international jewelers like Bulgari and Chopard. When Astrid, played by Chan, is at the jewelry store, she's wearing a Bulgari bracelet and ring and Chopard earrings which came with their own guard. "At one point the guard announced that it was time for the earrings to return to their vault and the director, Jon M. Chu, was like 'I'm still shooting!'" Vogt recalls. "After that, we booked any guarded jewels for an extra four hours."
Recommended: See Heiress Doris Duke's Priceless Jewelry in Newport Show
Kwan and Chu were adamant that any jewelry worn by the Young family had to be the real deal, but with other characters like the racy Kitty Pong, costume jewelry would suffice.
The jewelry seen throughout the movie inarguably helps sell the opulence and glamour that its title promises. Having already raked in $34 million in its first week, fans aren't the only ones hoping to come back for a sequel.
Additional reporting by Rozalia Jovanovic
Next Post