How Los Angeles Painter Jesse Mockrin Is Pushing the Bounds of Realism
This September, Mockrin will mount her debut solo exhibition with James Cohan gallery in New York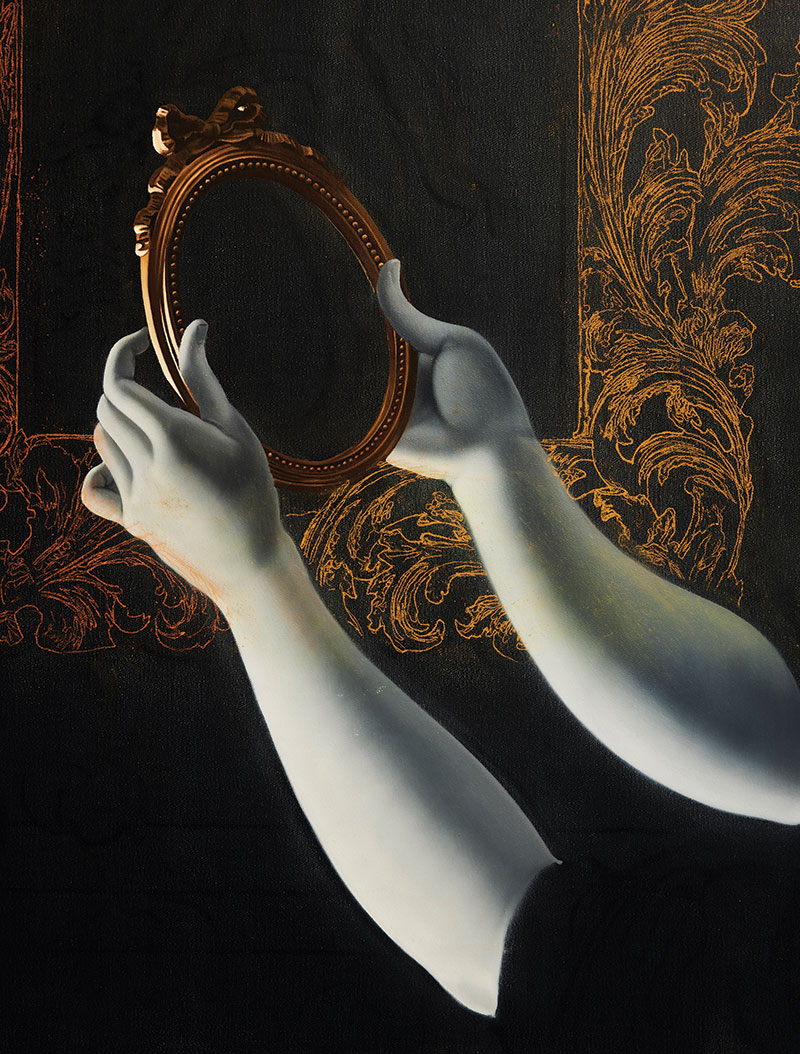 Los Angeles painter Jesse Mockrin borrows prodigiously from Baroque and Dutch masters, pushing the bounds of realism and semiotics to rapturous effect. Case in point: her 2020 portrait of Billie Eilish for Vogue, which imagined the singer as Caravaggio's Boy with a Basket of Fruit (circa 1593), blurring gender distinctions and adding period-perfect insects to the original cornucopia.
This September, Mockrin will mount her debut solo exhibition with James Cohan gallery in New York. "I call the show I'm working on right now my 'ladies with mirrors' show," she says from her studio, gesturing toward the surrounding canvases in various stages of completion. "I'm still looking exclusively at European art history for inspiration, but I follow makeup artists on Instagram and there's an interesting overlap between the painting of the face and the painting of faces."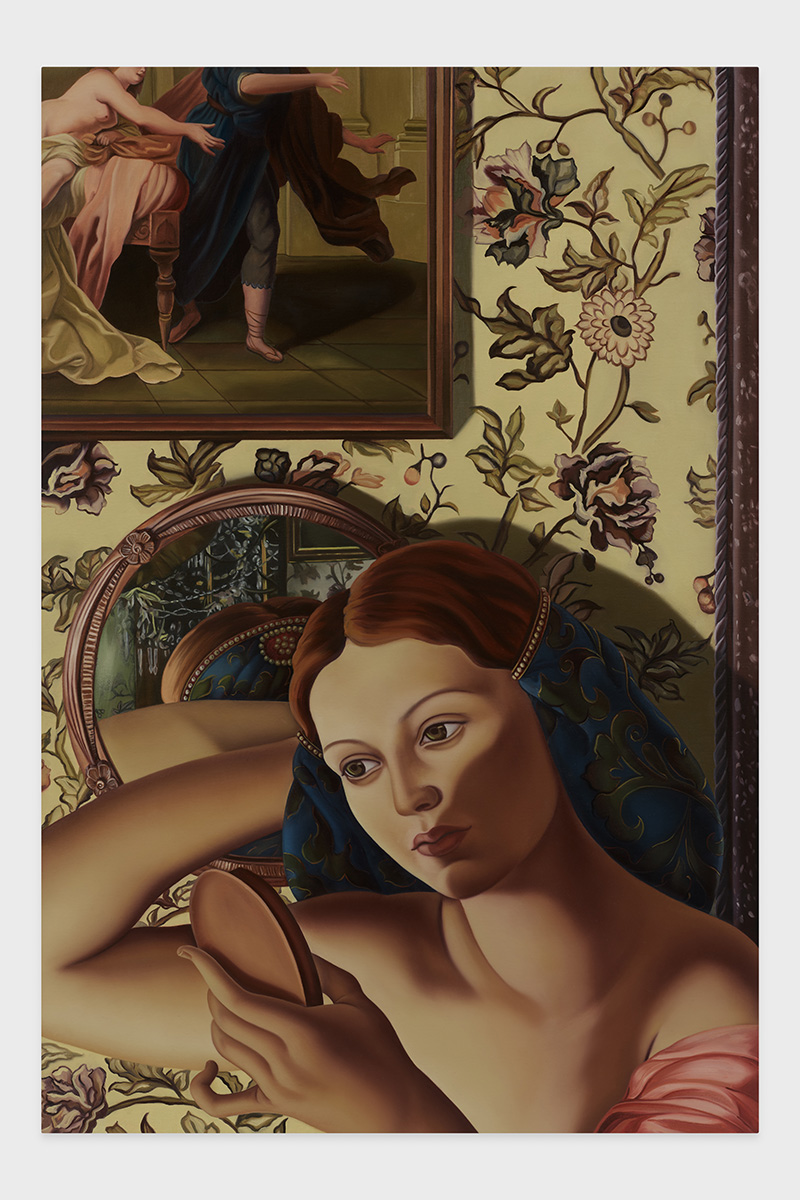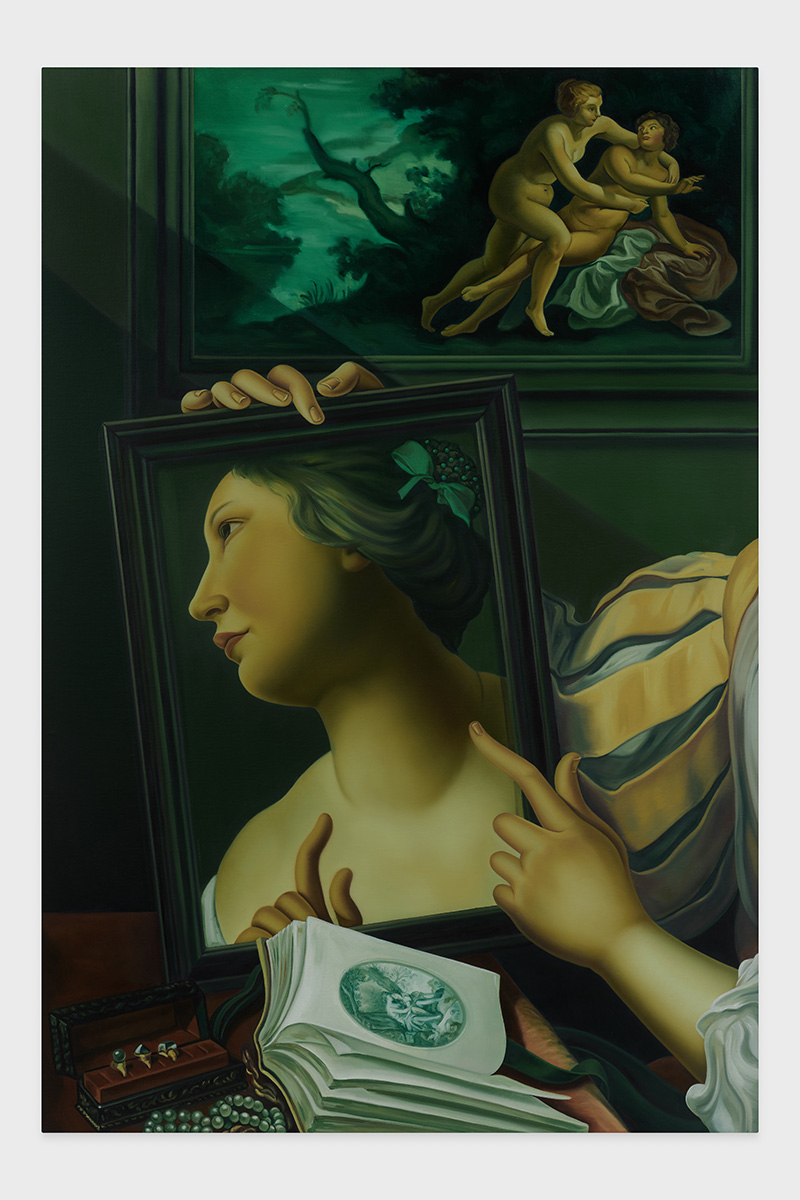 "There's an interesting overlap between the painting of the face and the painting of faces"

Jesse Mockrin
Mockrin always utilizes at least three layers of paint on the skin, "obsessively blended" to obscure any brushstrokes. With each stratum, she makes her visages smoother, more idealized—ever aware that a hyper-even complexion can take on a plaster or android artificial-flesh quality. "I feel we see it in plastic surgery all the time," she says. "The pursuit of the ideal pushes past beauty and becomes grotesque."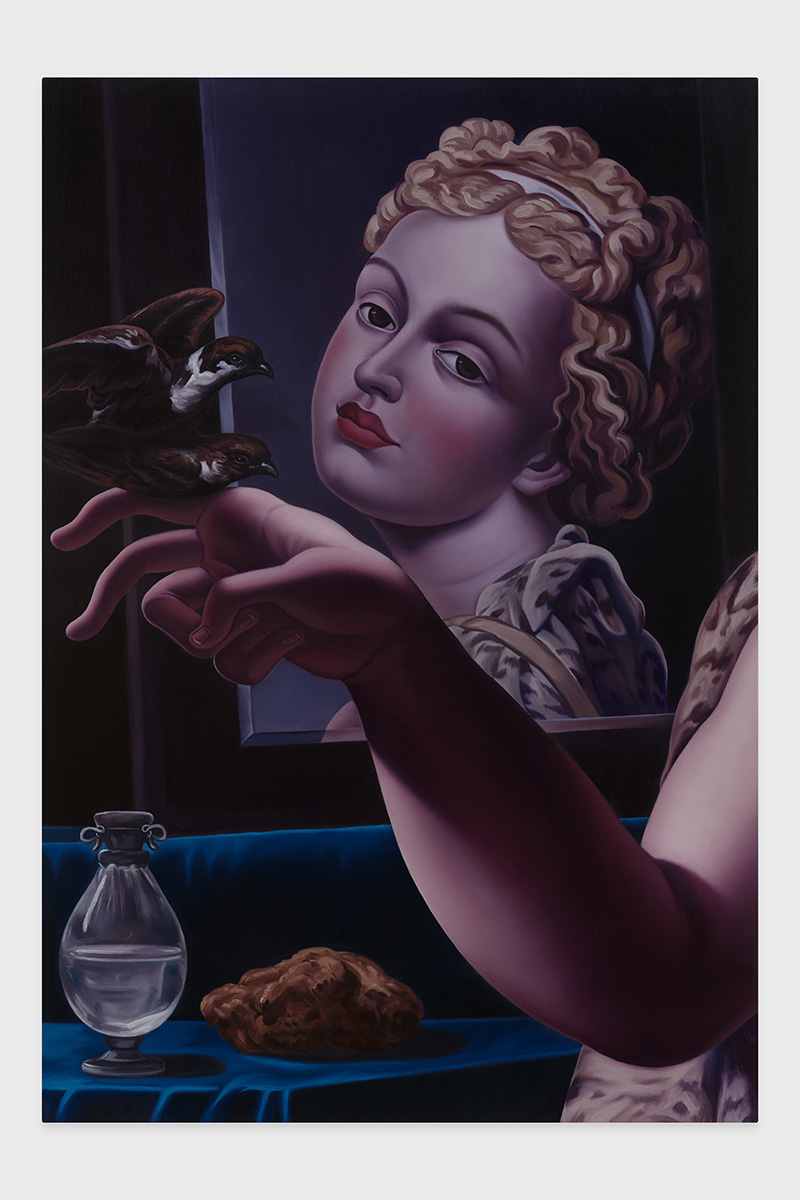 Known for her copious research, Mockrin scoured traditional Western art for subjects applying makeup, which she found hard to come by. Instead, the artist uncovered various "scenes of toilette and women getting ready." The resulting body of work—11 paintings in all, including a monumental, reflective diptych—incorporates mythologies around the depiction of mirrors and explores allegories of lust and vanity. One is a remix of an Artemisia Gentileschi portrait of Mary Magdalene; however, she isn't the only figure to experience a new storyline. "My hope is that by using these images and reinventing them now—appropriating them in this way—I highlight the embedded narratives that maybe we've taken for granted or that are invisible in an art museum context."
A version of this article first appeared in print in our 2023 Summer Issue under the headline "History in the Making." Subscribe to the magazine.
Next Post