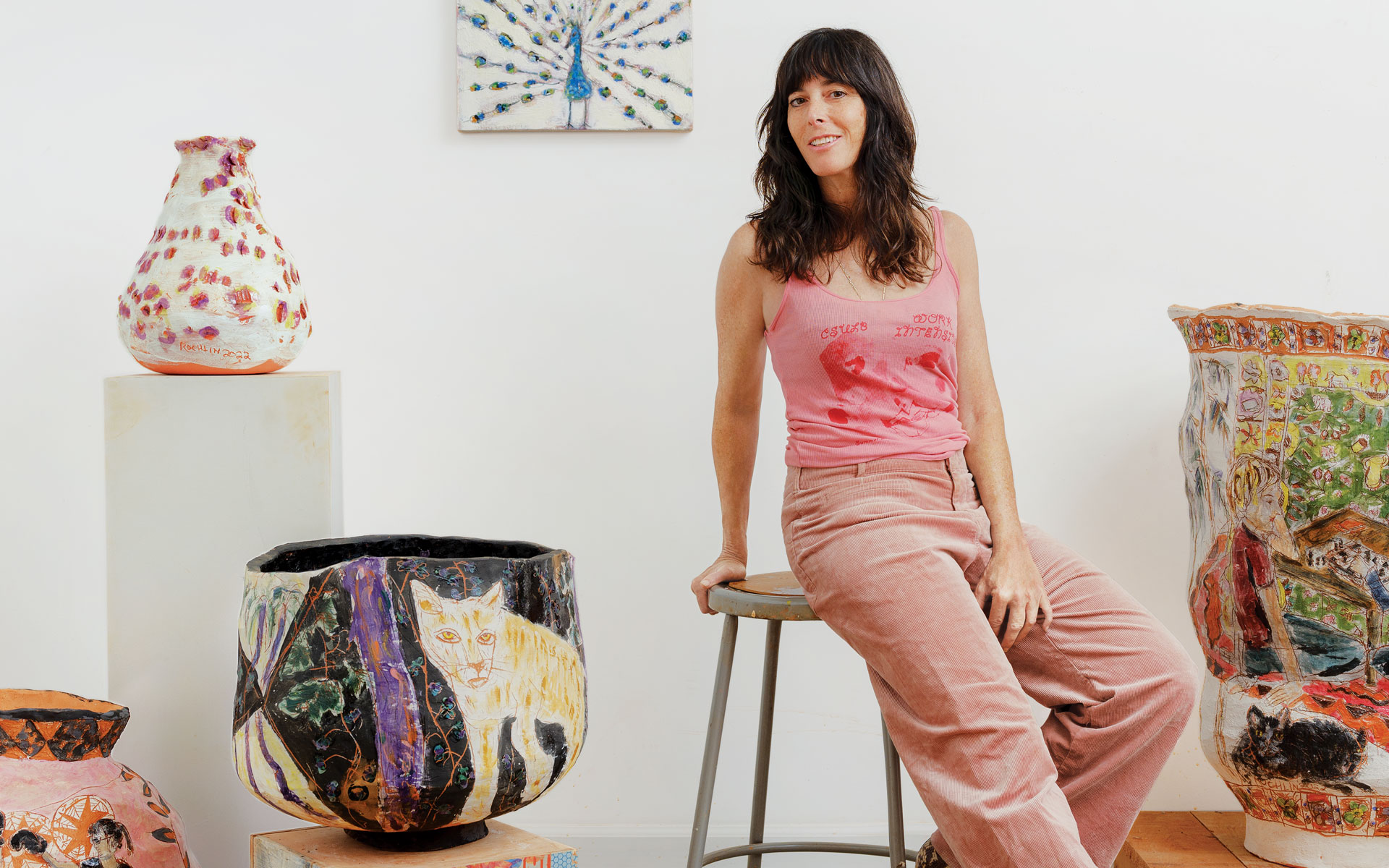 Artist Jennifer Rochlin Experiments with Technique to Create Her Innovative Vessels
The California ceramicist and painter's latest works, made with bite marks on hand-formed shapes, go on view September 8 at Sorry We're Closed in Brussels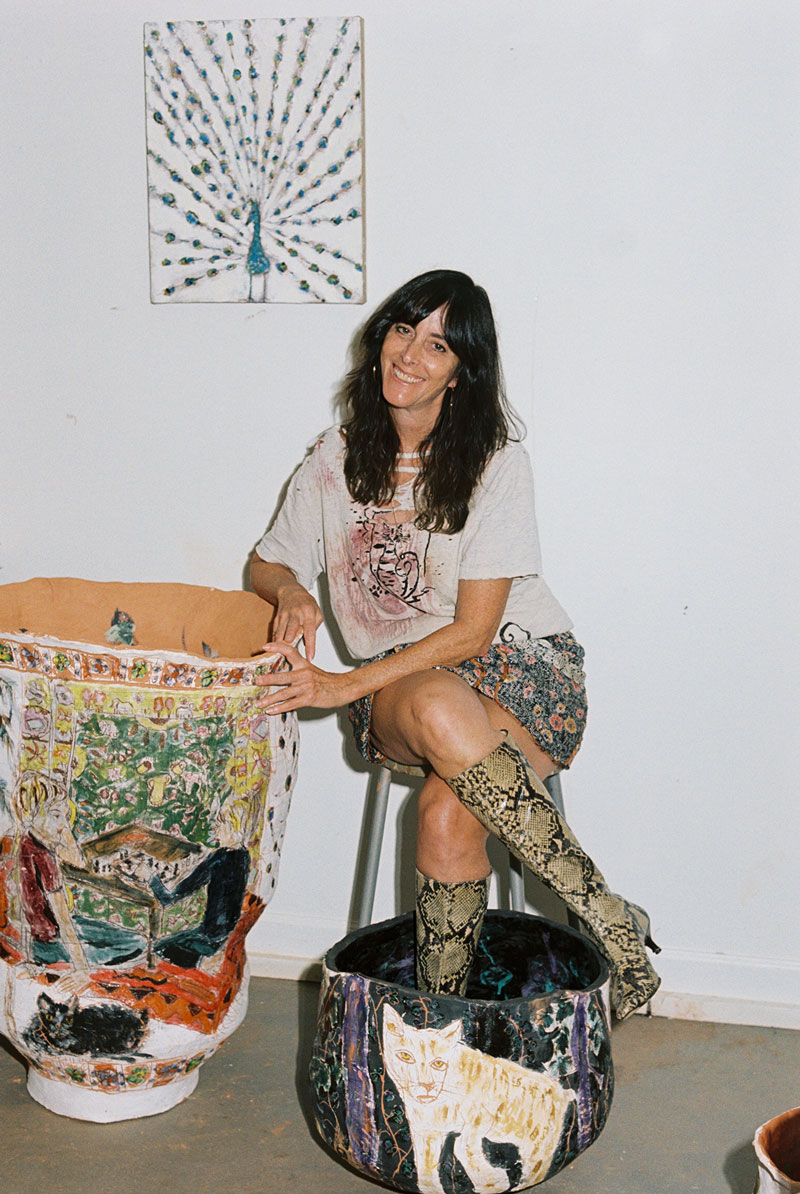 "I have a pot for you if you want to bite it," says Jennifer Rochlin as she leans back in a lawn chair, surrounded by flowers in the lush garden encompassing her Altadena, California, studio. The ceramic artist and painter began her clay-champing practice a few years ago on the heels of a relationship with a man who wanted to be bitten to help relieve stress. "I was like, 'Oh, I've never bitten anyone.' But I ended up really liking it," recalls Rochlin, who nibbled a "constellation" into her paramour's back—and photographed it as an artwork.
Rochlin then had the innovative idea to bite another constellation of marks, this time into an unfired pot. Long obsessed with "the pleasure of pattern" and the euphoria she felt rendering peacocks and various SoCal landscapes with repetitive graffito scratches on her organically shaped—and sometimes off-kilter—hand-formed pieces, Rochlin asked a group of artists if they'd like to take a nip of her next vessel for a 2020 show at the Pit. Master ceramist Tony Marsh bit a chunk off the lip of one vessel, around which Rochlin painted purple bruises. The piece was later acquired by the San Francisco Museum of Modern Art. She's been in demand ever since.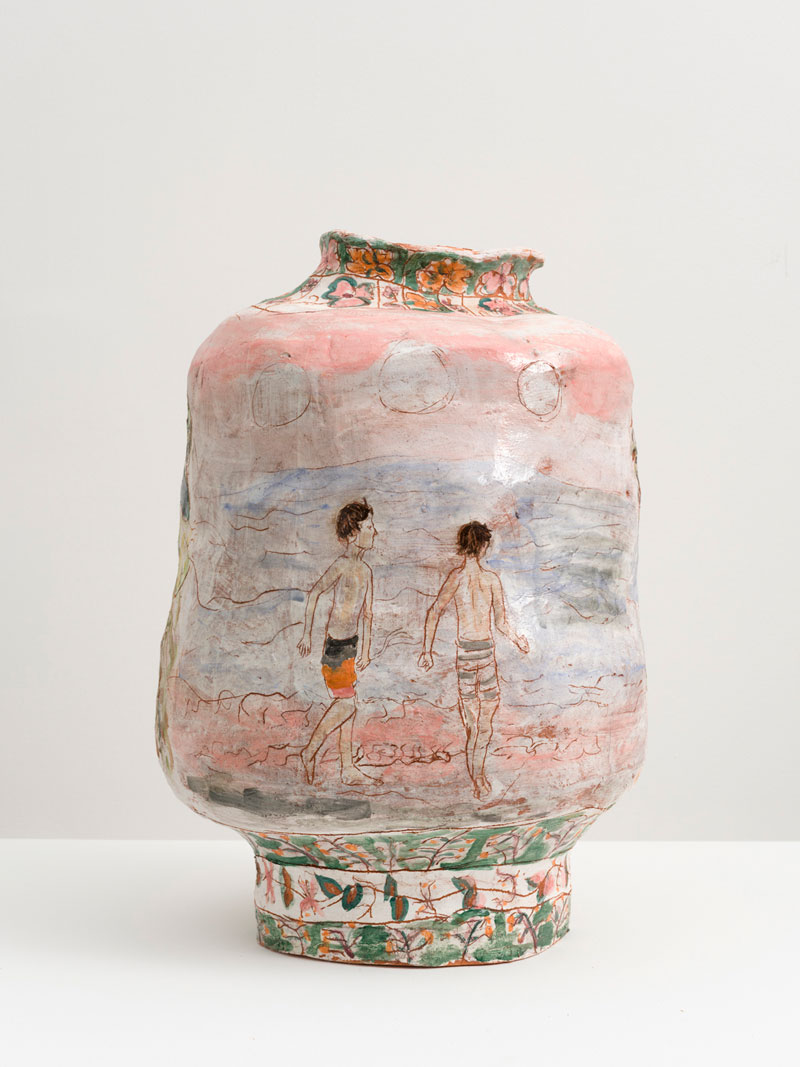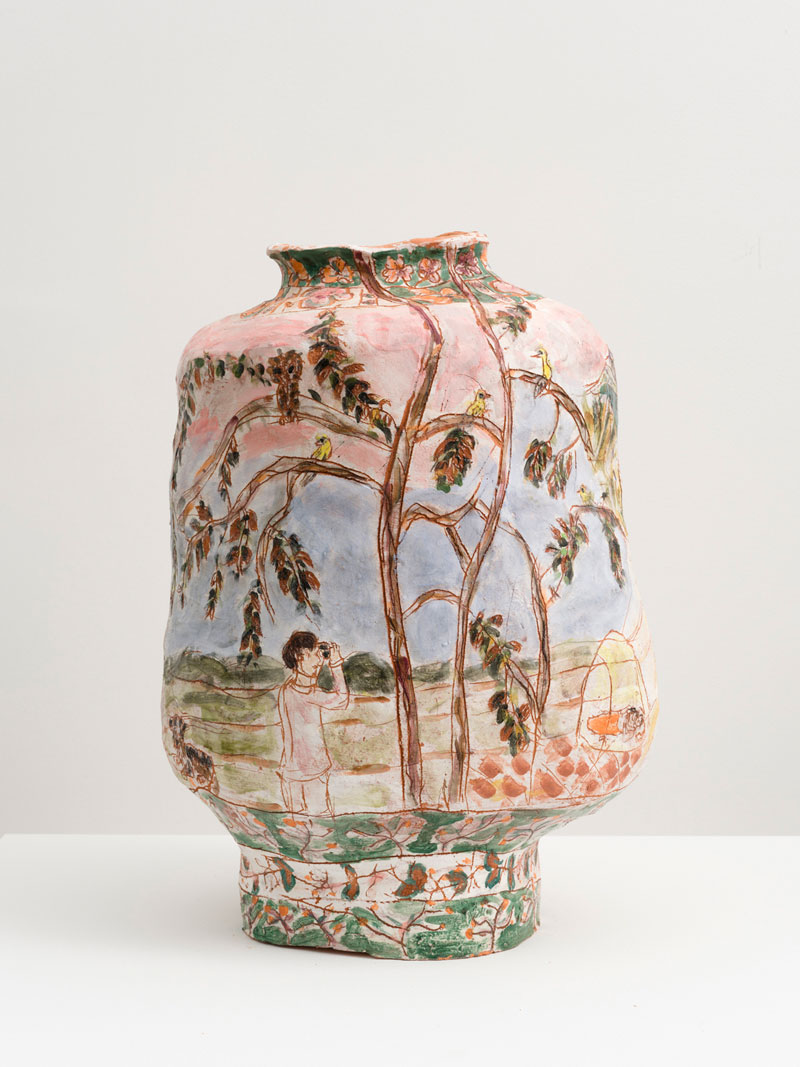 Her solo presentation at the 2021 Armory Show sold out on the first day. This September, Rochlin is making her solo debut at Sorry We're Closed in Brussels; next up is a solo exhibition at Shrine in New York that opens in November, and she's planning her debut solo show at the Pit Palm Springs for 2023.
Although the imagery in her ceramics during the pandemic turned inward—going from depicting feminist icons like Stevie Nicks and Wonder Woman to her sons playing chess, friends kickboxing, and sexy selfies—she's always concerned with the tactility of her work. Moving in an exciting new direction, the artist has recently been exploring the effects of bronze, crafting her first metal pots with Bomma gallery in Paris, as well as working on a series of new paintings on claylike paper pulp.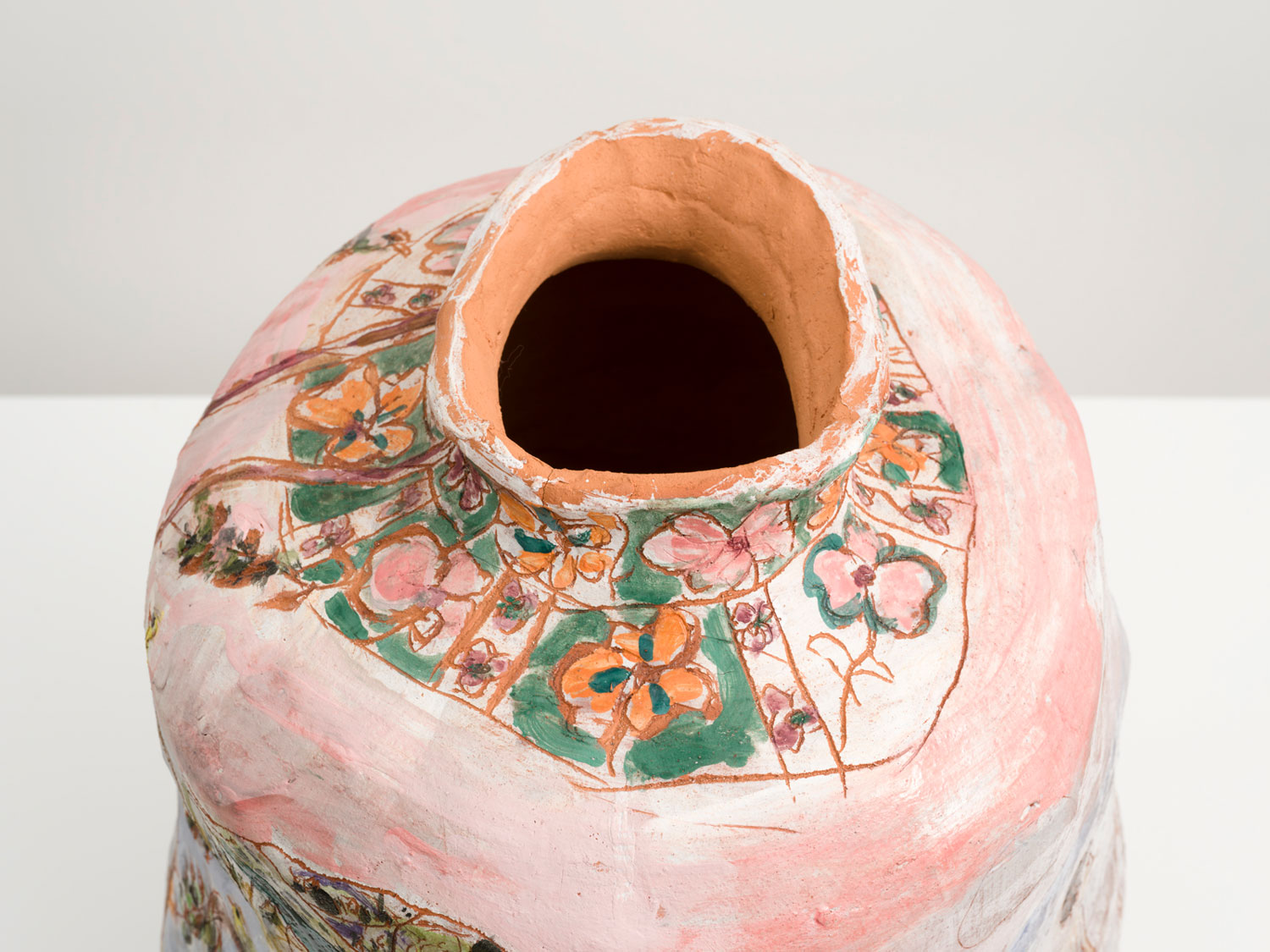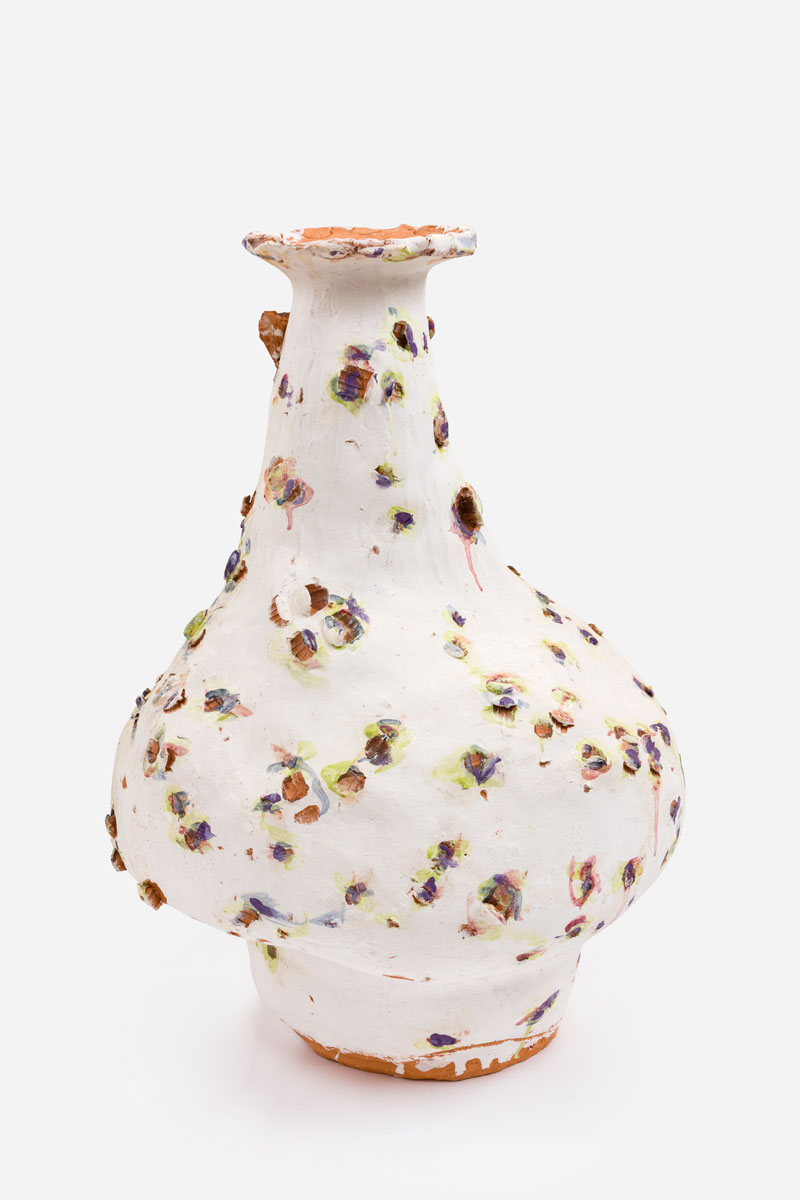 "When you make a painting on a canvas, you're bringing in the whole history of painting," explains Rochlin. "But when I'm painting on ceramic, it's just me."
A version of this article first appeared in print in our 2022 Fall Issue under the headline "Bright Lights." Subscribe to the magazine.
Next Post