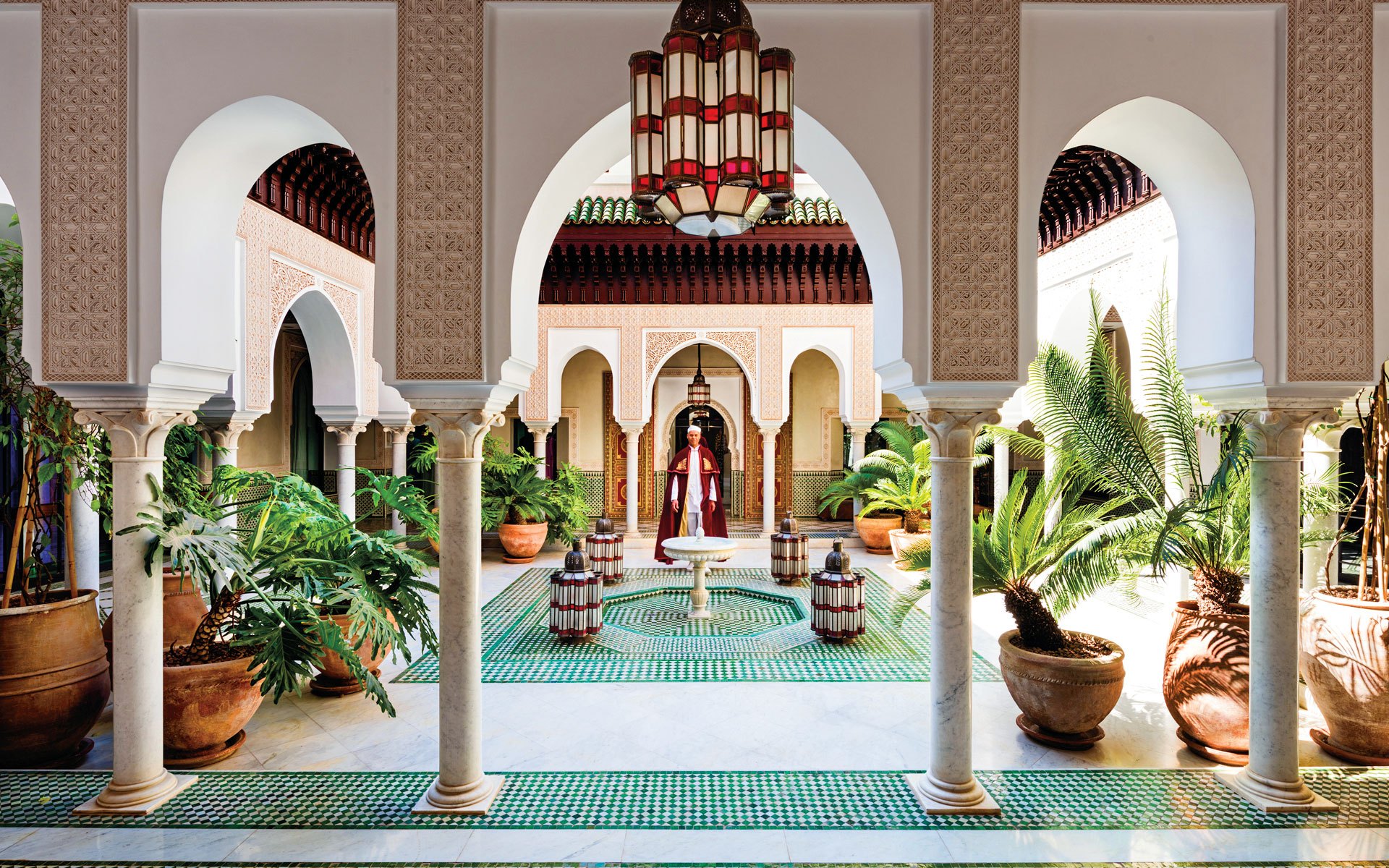 How a Trip to Marrakech Inspired Artist Jennifer Guidi's Latest Works
Her passion for Morocco's coveted Berber rugs led to an unforgettable exploration of the city's treasure-filled souks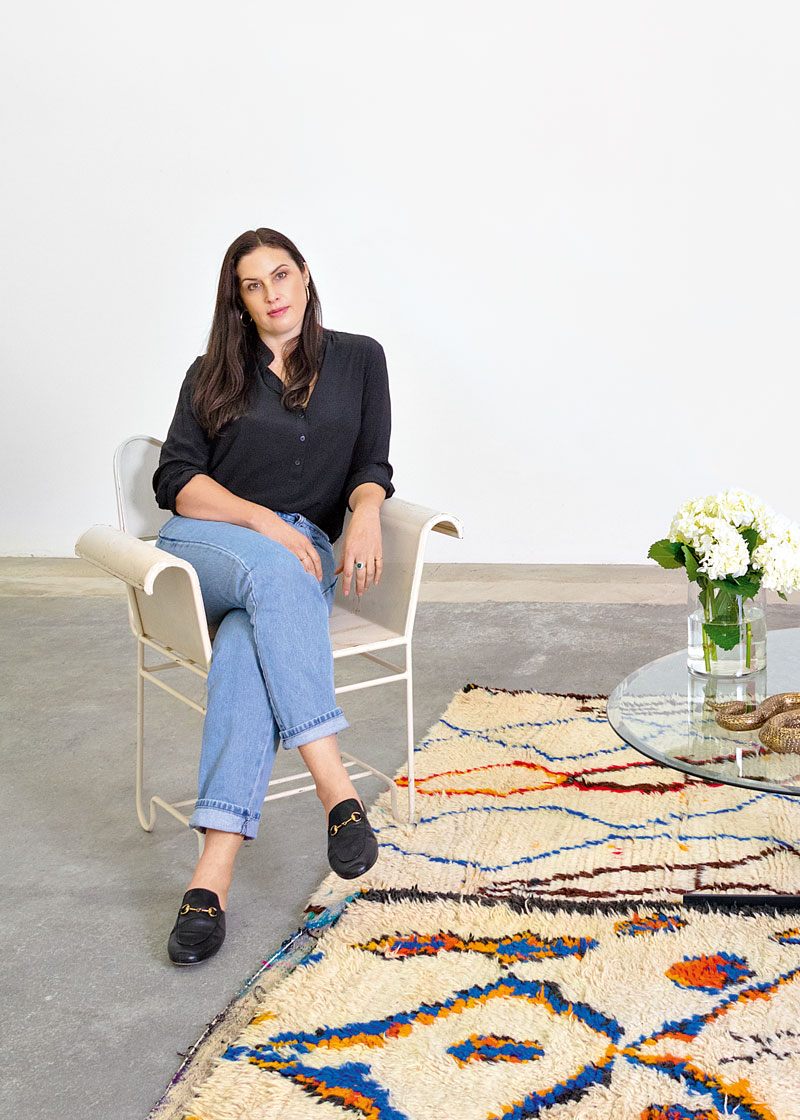 On the wish list of collectors everywhere, the celebrated L.A. artist's radiant paintings were inspired by a trip to Marrakech. Below, Guidi shares the fascinating story.
"It was a passion for handwoven Berber rugs that drew me to Morocco. I had come across them in Los Angeles and found their bright colors, patterns, and painterly hand-stitching so inspiring that in 2012 my brother suggested we go straight to the source.
I remember thinking when we arrived in Marrakech that it was so beautiful and there was so much going on all at the same time. I was engrossed by the traditional architecture—simple geometric buildings with little cutout circles and triangles where birds flew in and out.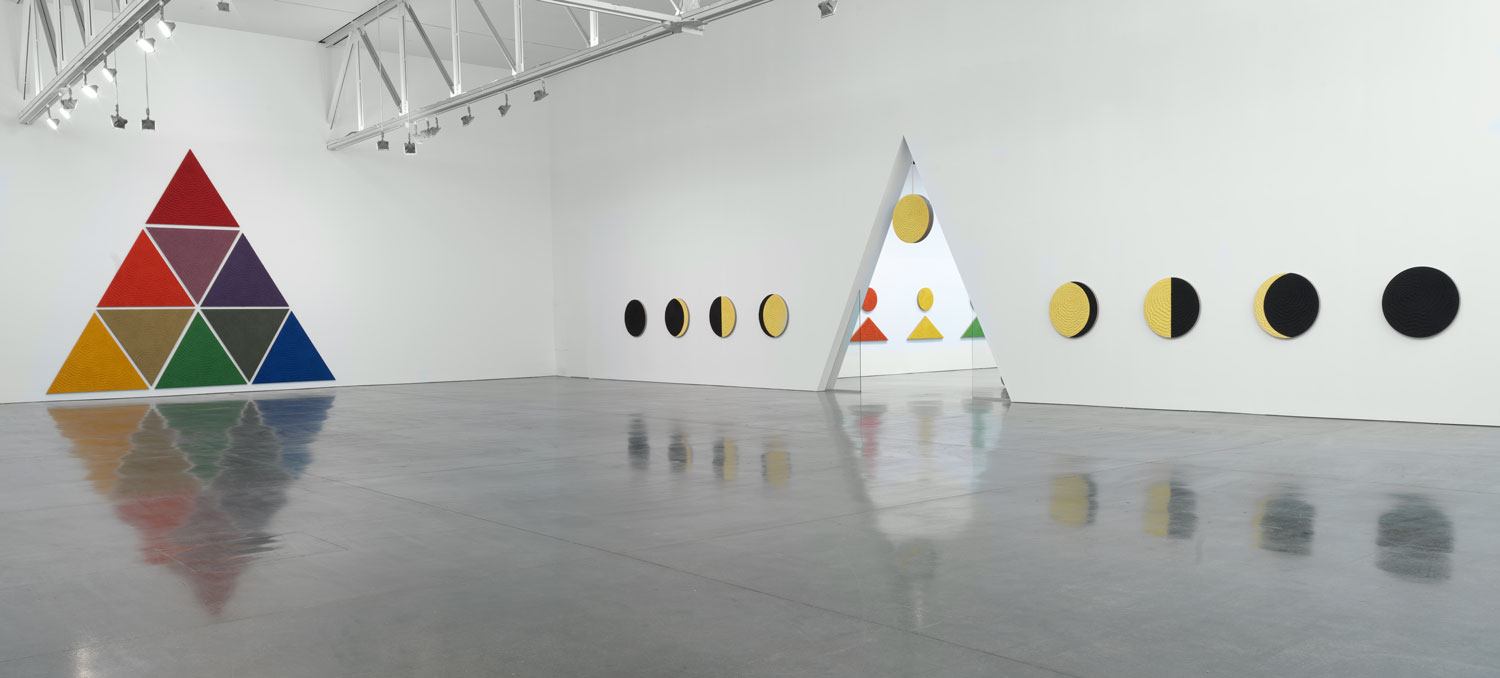 We stayed at La Mamounia, a former palace turned hotel located in the heart of the old city. Its courtyards are the loveliest place to have a cocktail or mint tea, even if you're not staying there. Marrakech really comes alive when the sun goes down because it's not as hot. One evening, we took a car to the restaurant Dar Yacout, whizzing through bustling streets lined with little shops. Outside, the dinner spot looks fairly indistinct but once inside, you're welcomed into a beautiful courtyard filled with tiles and old lanterns. It's quite magical.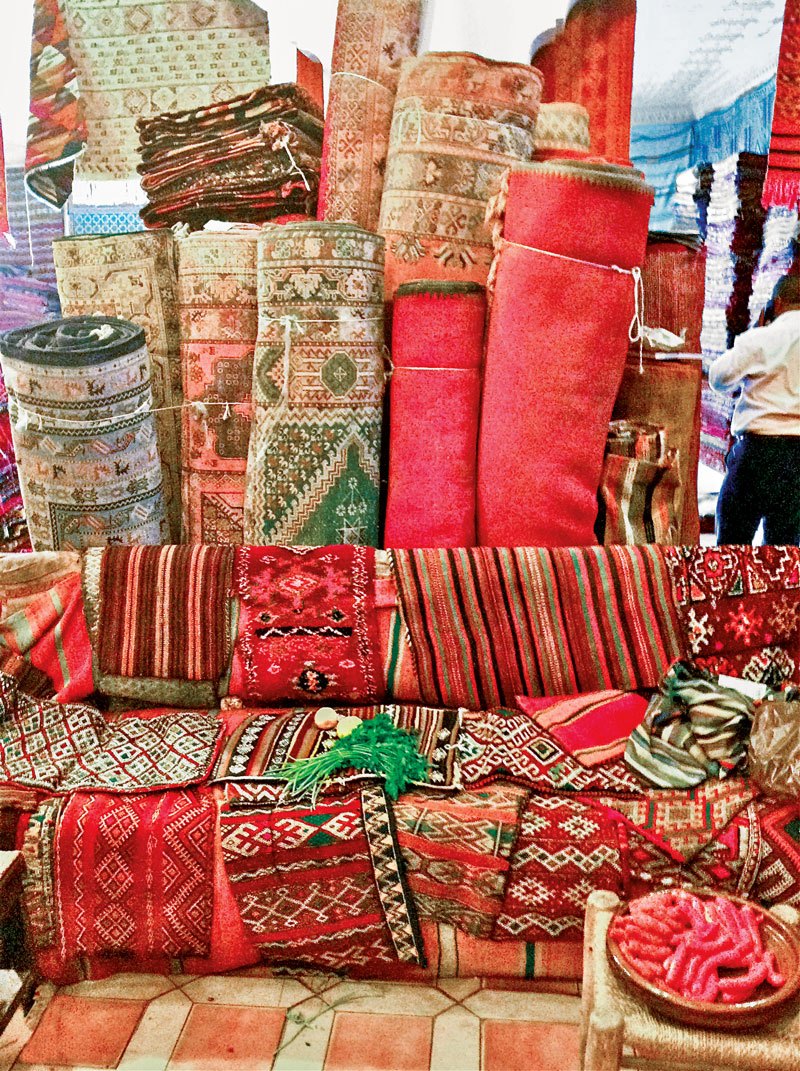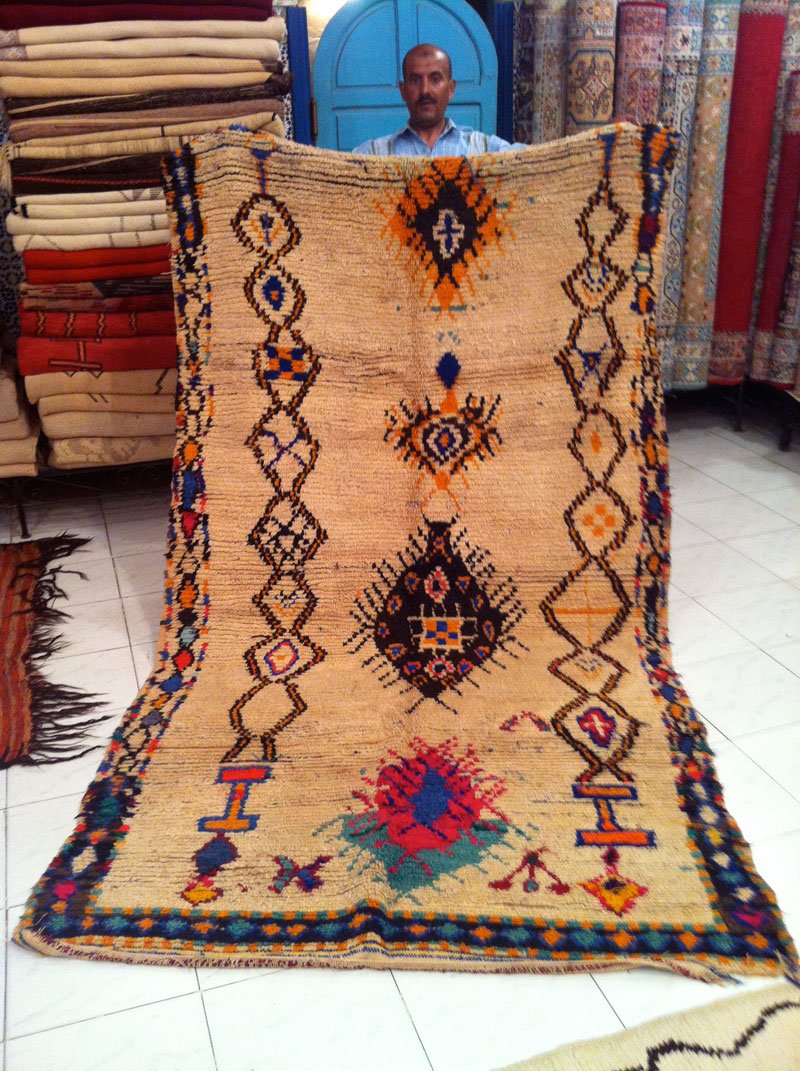 In search of carpets, we went to a few different stores in the souks: Le Cadeau Berbere, La Porte D'or, and Le Petit Palais. It was three full days of looking and negotiating. Like in Aladdin's cave, the rugs were all folded up and arranged in hundreds of piles. The storekeepers dubbed the style I was after "Crazy Picasso." I had a stack of them shipped back to L.A., where they now cover almost every inch of my home.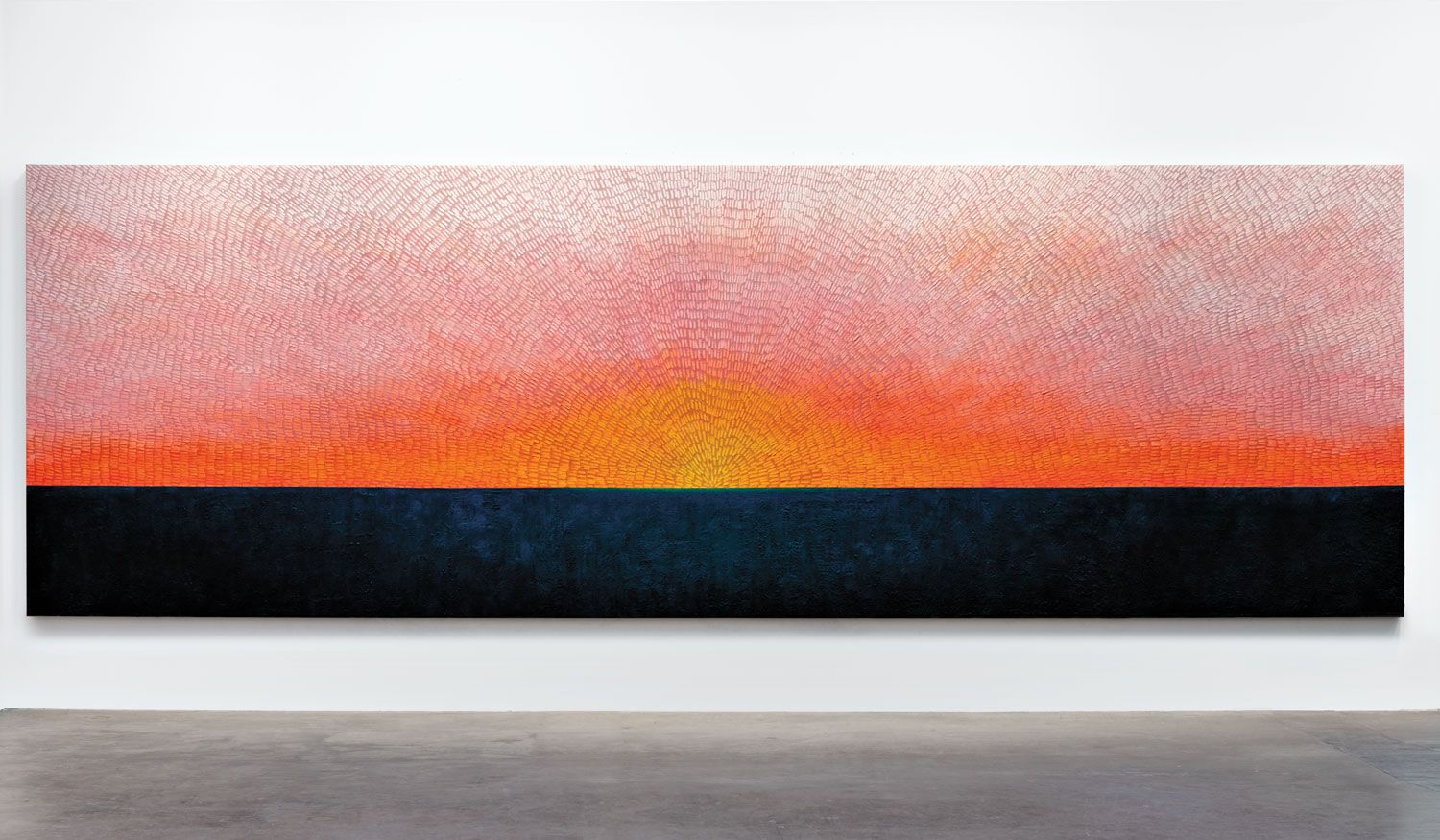 When I returned to California, I started taking photographs of them and making dot paintings from those images. The sublime desert atmosphere, the dreamy colors and textures stuck with me long after. The trip signaled an important shift in my practice in which I started working in an abstract way for the first time. It was a huge turning point." 
A version of this article first appeared in print in our 2020 Summer issue under the headline "Fantastic Voyages." Subscribe to the magazine.
Next Post