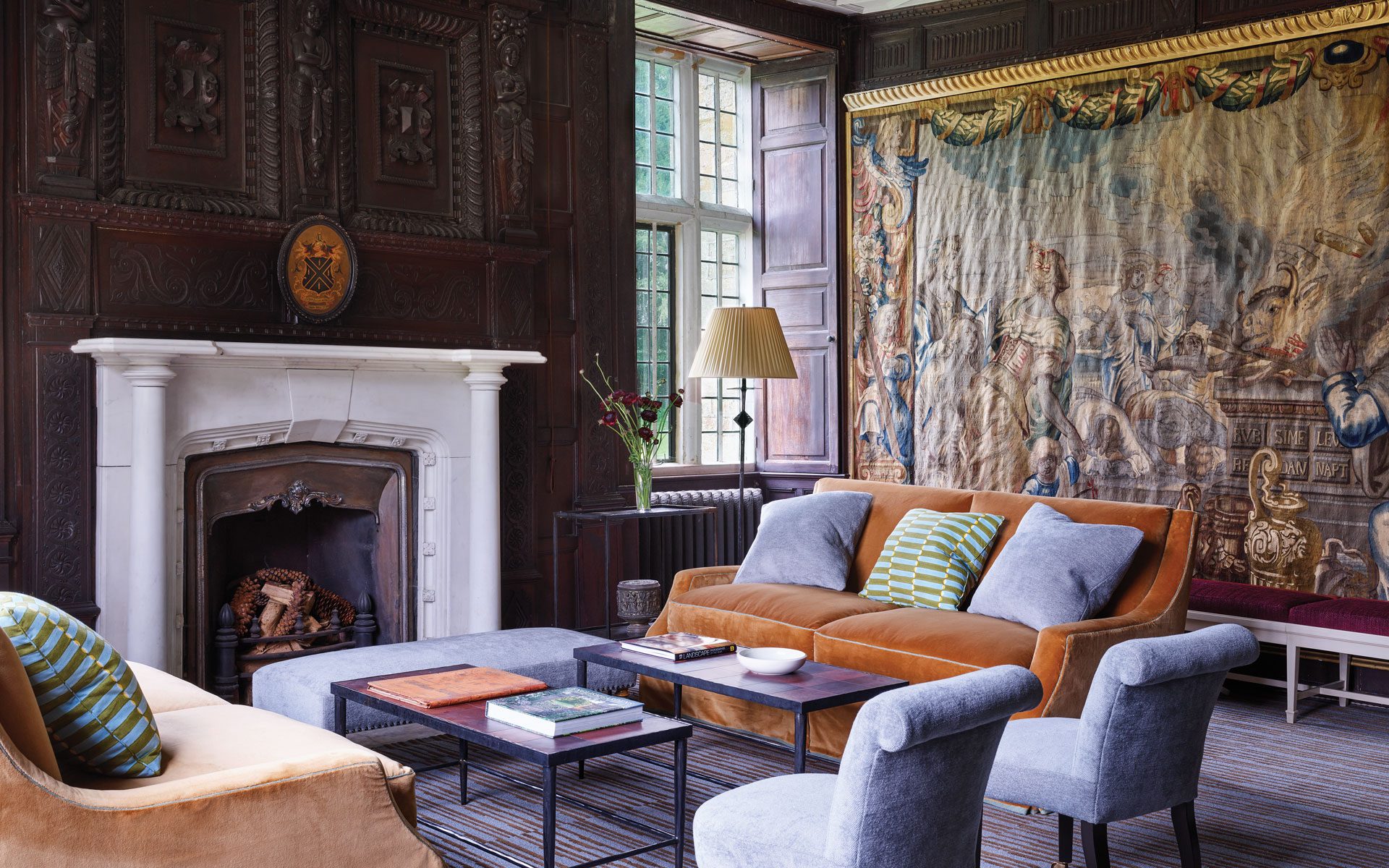 Step Inside a Historic English Manor That Balances Preservation and Panache
Designer Jeffrey Bilhuber reinvigorates a historic country house in Somerset for an American family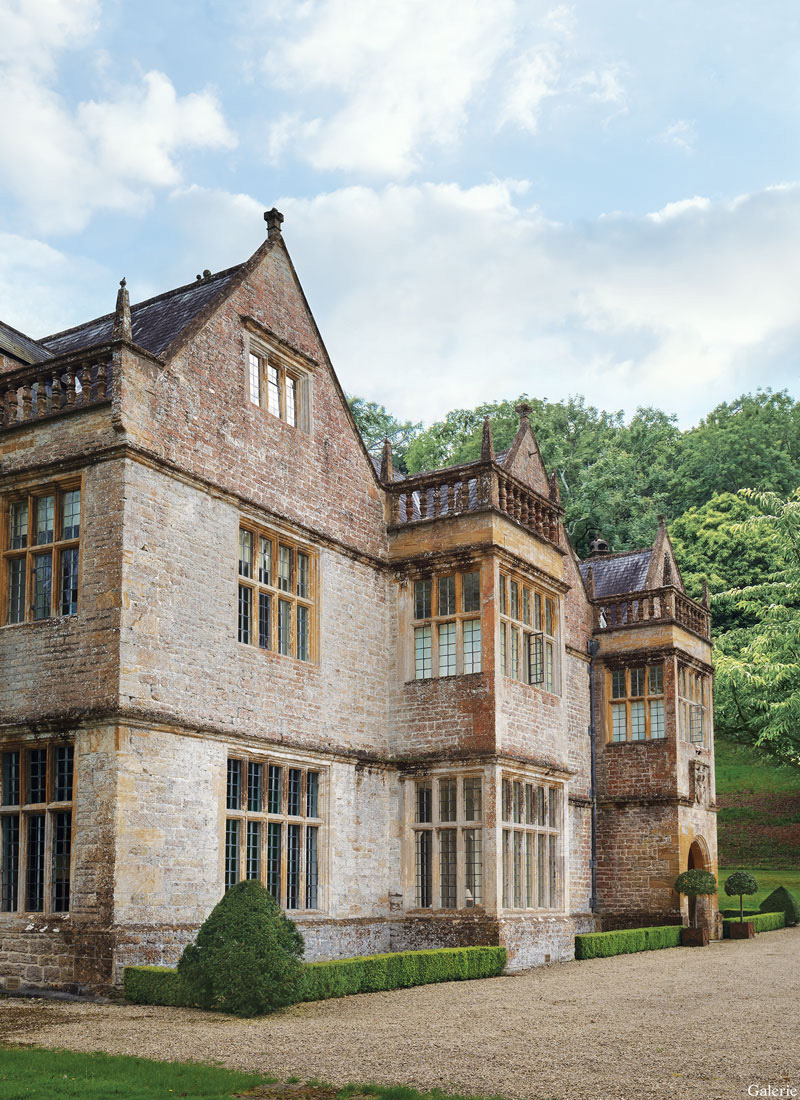 After a young family based in California acquired Newton Surmaville, a centuries-old stately house set in the bucolic heart of Somerset, England, they knew Jeffrey Bilhuber would be the ideal designer to update the interiors and make it a warm, inviting secondary home. "My background is traditional design and decoration, but my responsibility is to be contemporary," he says. "This historic house needed to relax, to be effervescent and filled with revelry, to be a place where the family can create their own history."
Built in the early 17th century with an exterior of honey-hued Hamstone, Newton Surmaville carries a Grade I listing, designating it a building of exceptional historical interest. Set within acres of verdant gardens and parkland on the banks of the River Yeo—idyllically surrounded by meadows and grazing sheep—it had been in the same family for hundreds of years before it was sold in 2007. The subsequent owners invested extensively in a decade-long program of restoration and renovations, a godsend given that up to that point the residence had only 12 radiators to heat its 45 rooms and one bath to serve 13 bedrooms.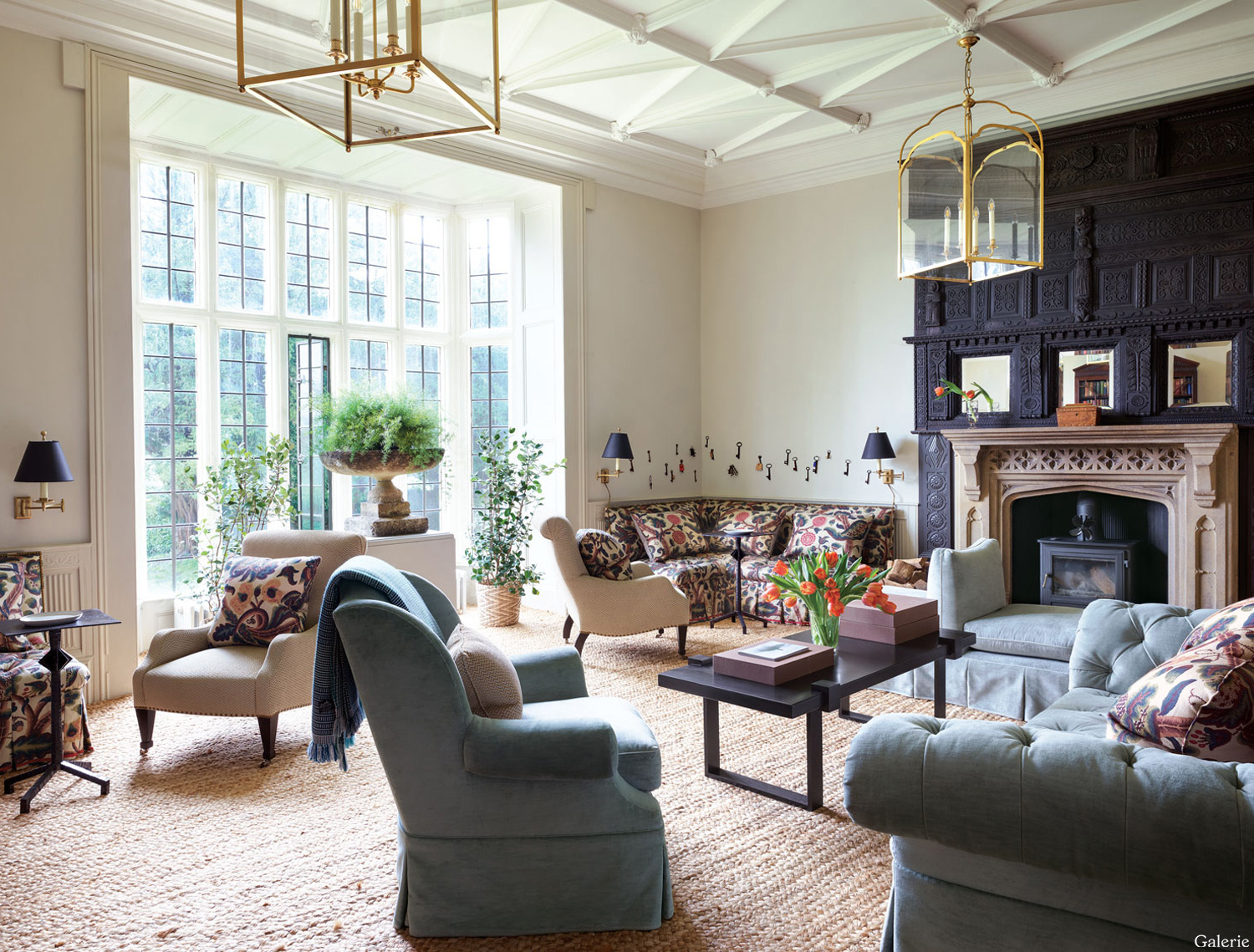 Bilhuber's clients, a couple he has worked with on multiple projects, bought the property in 2019. Although they toned down the use of pattern and updated the wall and ceiling colors, bringing to each space a sense of calm and refinement, the wife emphasized that they "didn't want to take away from all the wonderful layers handed down through centuries."
Working within the parameters of what the manor's historical listing deemed permissible, Bilhuber identified his goal as "simplification, clarification, and enlightenment," he says. To that end, he utilized humble, honest materials such as braided jute, linen, bronze, plaster, and timber "to embrace the handsomeness and history of the house" and complement its many architectural details, including wood-paneled walls, carved stone mantels, stained-glass windows, and exquisitely chiseled plaster ceilings.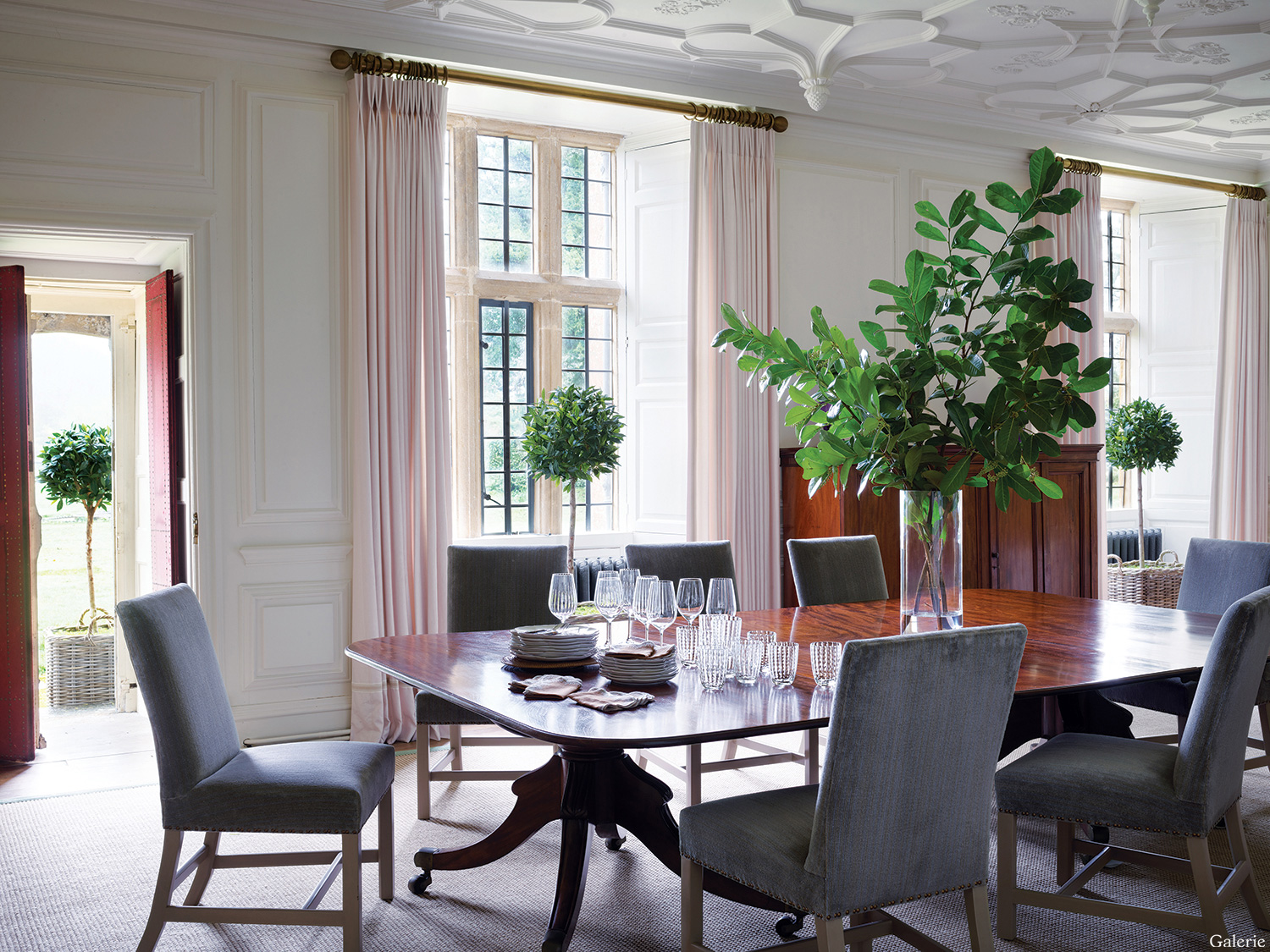 The color palette was key. For the walls, Bilhuber used neutral hues radiating with hints of blush pink, ivory, chalk, and mint, depending on the time of day, extensively researched to align with the period of the house. Knowing the clients' love of spirited color, he added bursts of aubergine, chartreuse, golden ocher, burnt orange, grassy green, and lavender with his choice of fabrics. "It was important not to supersede or overshadow the masculine, muscular lines of the house," the designer says. "At the same time, anything less would have looked too pale."
"This historic house needed to relax, to be effervescent and filled with revelry"

Jeffrey Bilhuber
Throughout the home, the furniture is a sophisticated mix of old and new. English antiques mingle with comfortable, custom-made upholstered seating, as well as trim bronze tables that add a touch of robust, modern glamour. Solid-colored velvet fabrics predominate, accented with select stripes, plaids, and florals. In the main drawing room, curtains made with Le Gracieux's handprinted linen echo the floral pattern of the 18th-century tiles surrounding one of the room's fireplaces as well as the crewelwork screen sourced by Bilhuber.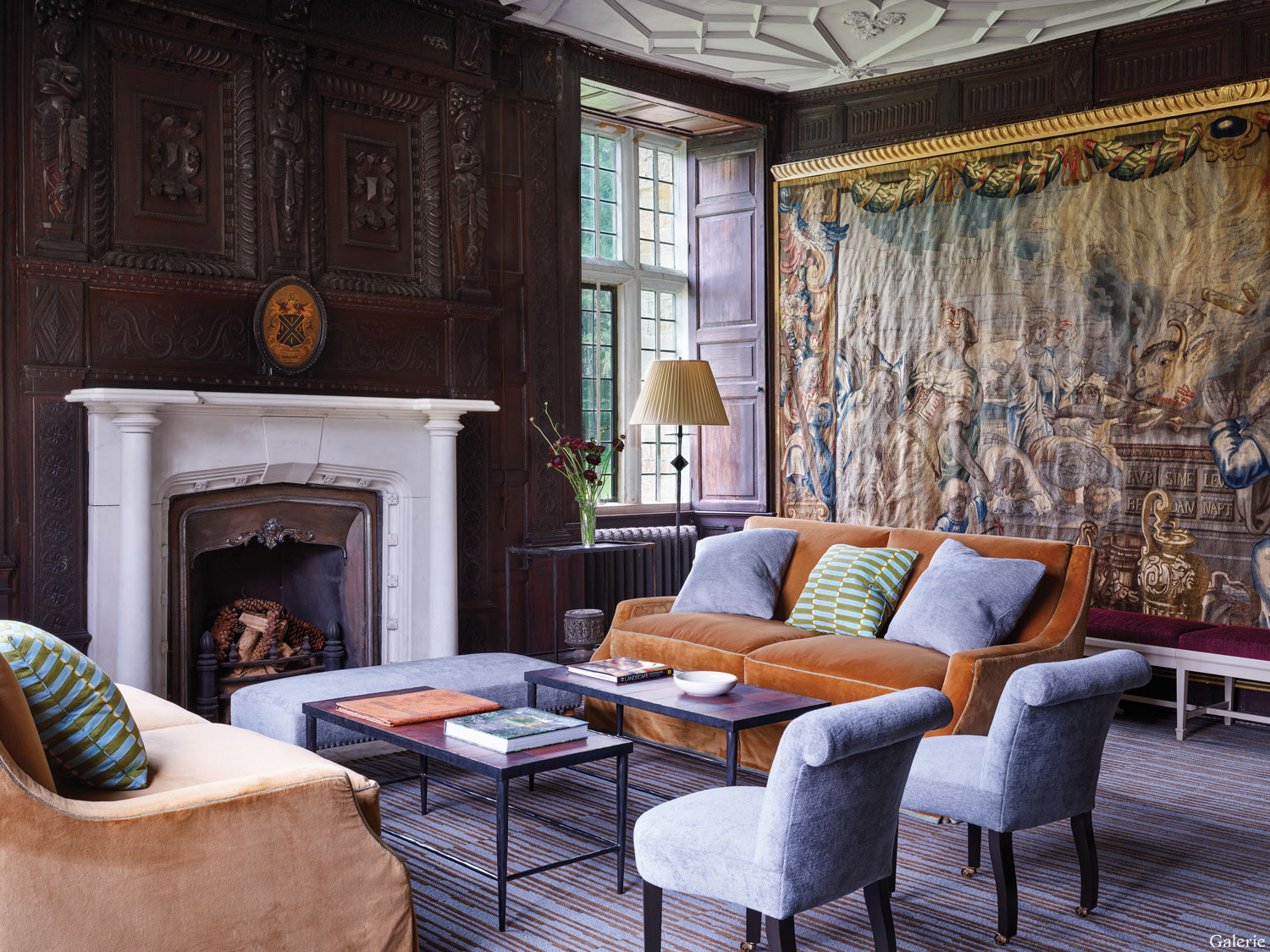 For the owners, respecting the history of Newton Surmaville meant incorporating impressive furnishings that were inherited with the house, including intricately carved timber four-poster beds, the kitchen's 18th-century demilune tables and high-back chairs, and an incredible series of restored 17th-century tapestries—portraying biblical scenes of Elijah rising into heaven and the melting of the golden calf—that hang in various rooms. Bilhuber even created a wall display in the family sitting room of keys found in the silver safe, a poetic ode to the home's history. "These were the keys that opened every door, so they deserved a place of prominence," he says.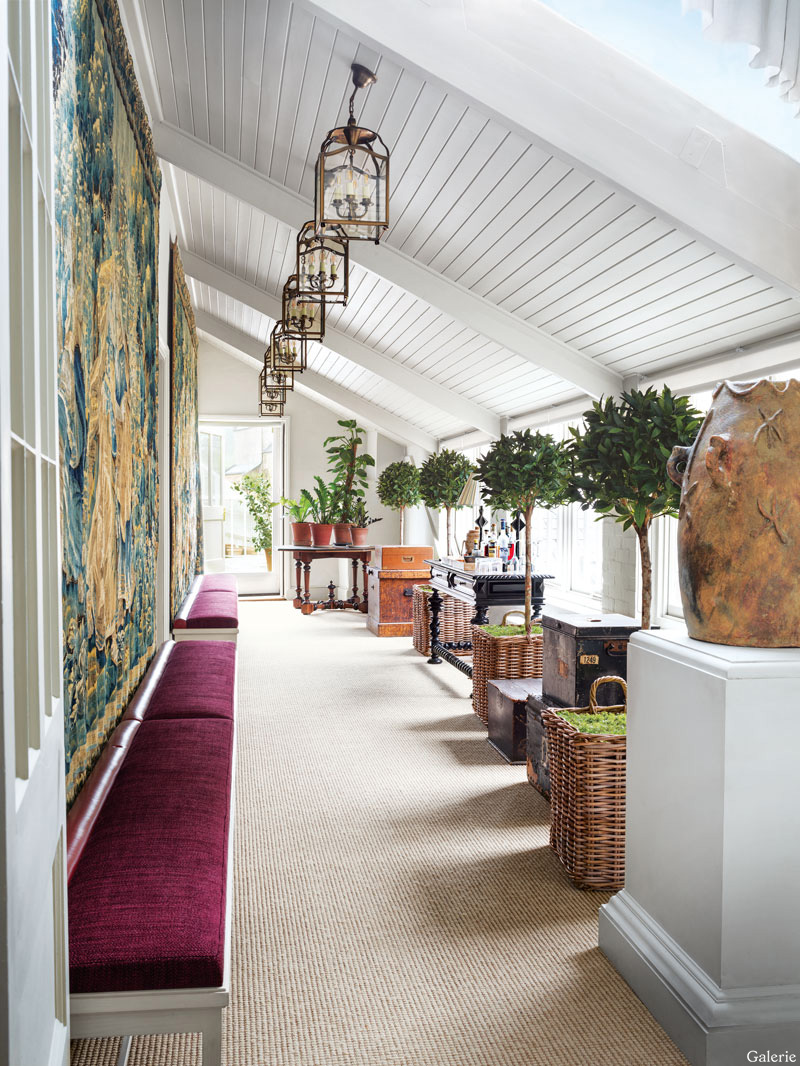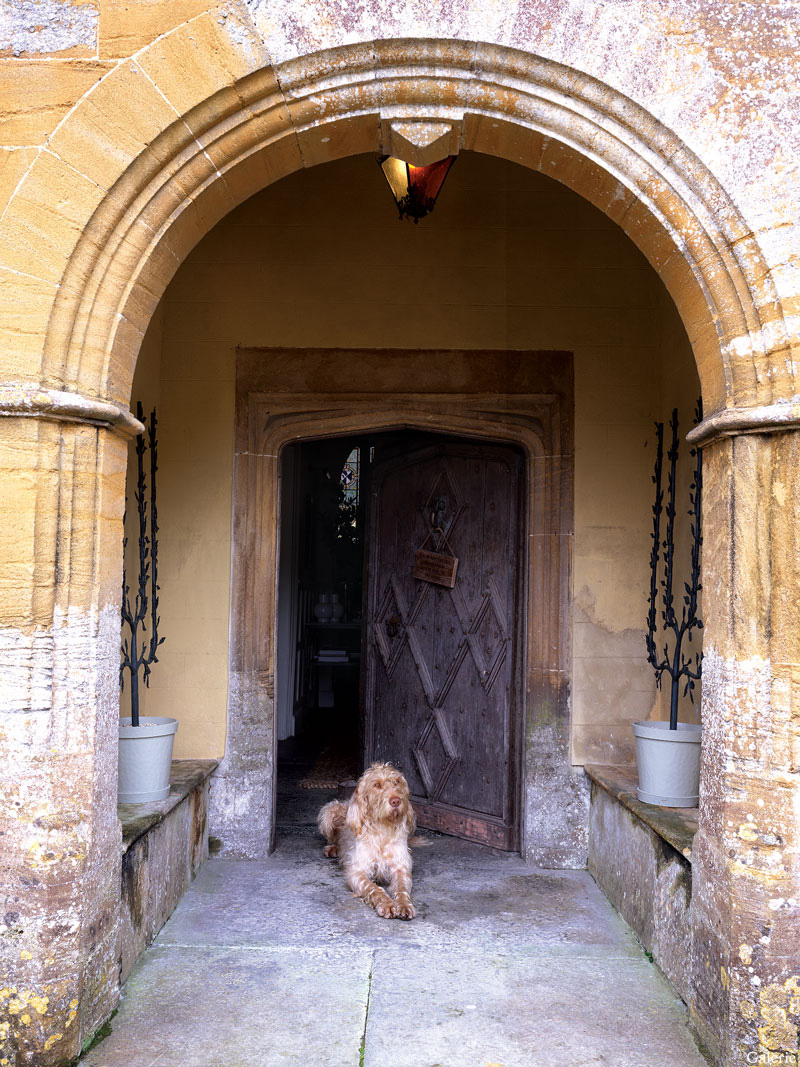 The family also painstakingly hunted down some treasured possessions that had been lost to auction when the house was sold 16 years ago. Among the objects they've been able to recover are a large collection of books from the library and a set of thirty 18th-century pewter platters displayed on an antique rack in the kitchen. "It feels right that these things have returned home," says Bilhuber, whose A-list roll call of clients has included Hubert de Givenchy, Halston, Iman and David Bowie, and Michael Douglas.
The wife credits Bilhuber with giving the house a more intimate feel. "He is a genius with making each room work for both really small conversations and bigger ones," she says. "We never feel lost in these big spaces."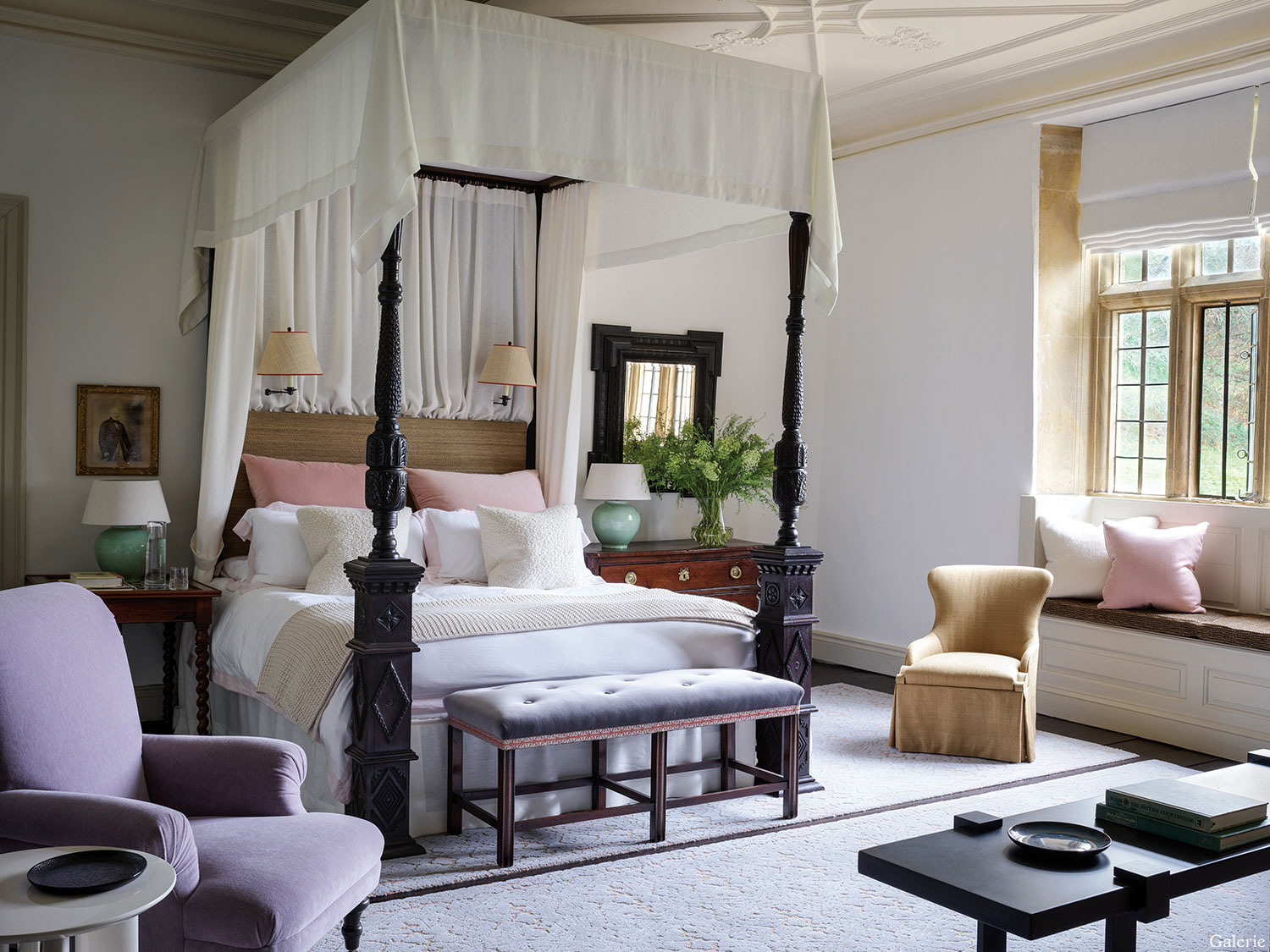 In the dining room, which opens gloriously onto the garden through two sets of double doors, a large antique table fills much of the space, but at the far end, an upholstered banquette with a smaller table allows the owners, Bilhuber notes, "to easily navigate large to small events in that room." In the sitting rooms, he adds, "furniture has been grouped hospitably to serve a couple as comfortably as it could a large party."
Despite the house's grand proportions and long history, Newton Surmaville projects an unexpectedly inviting airiness. "You push open a door and see these spaces filled with light, life, and love," Bilhuber says. "It is so thoroughly, surprisingly modern in spirit."
A version of this article first appeared in print in our 2023 Summer Issue under the headline "Manor Reborn." Subscribe to the magazine.
Next Post