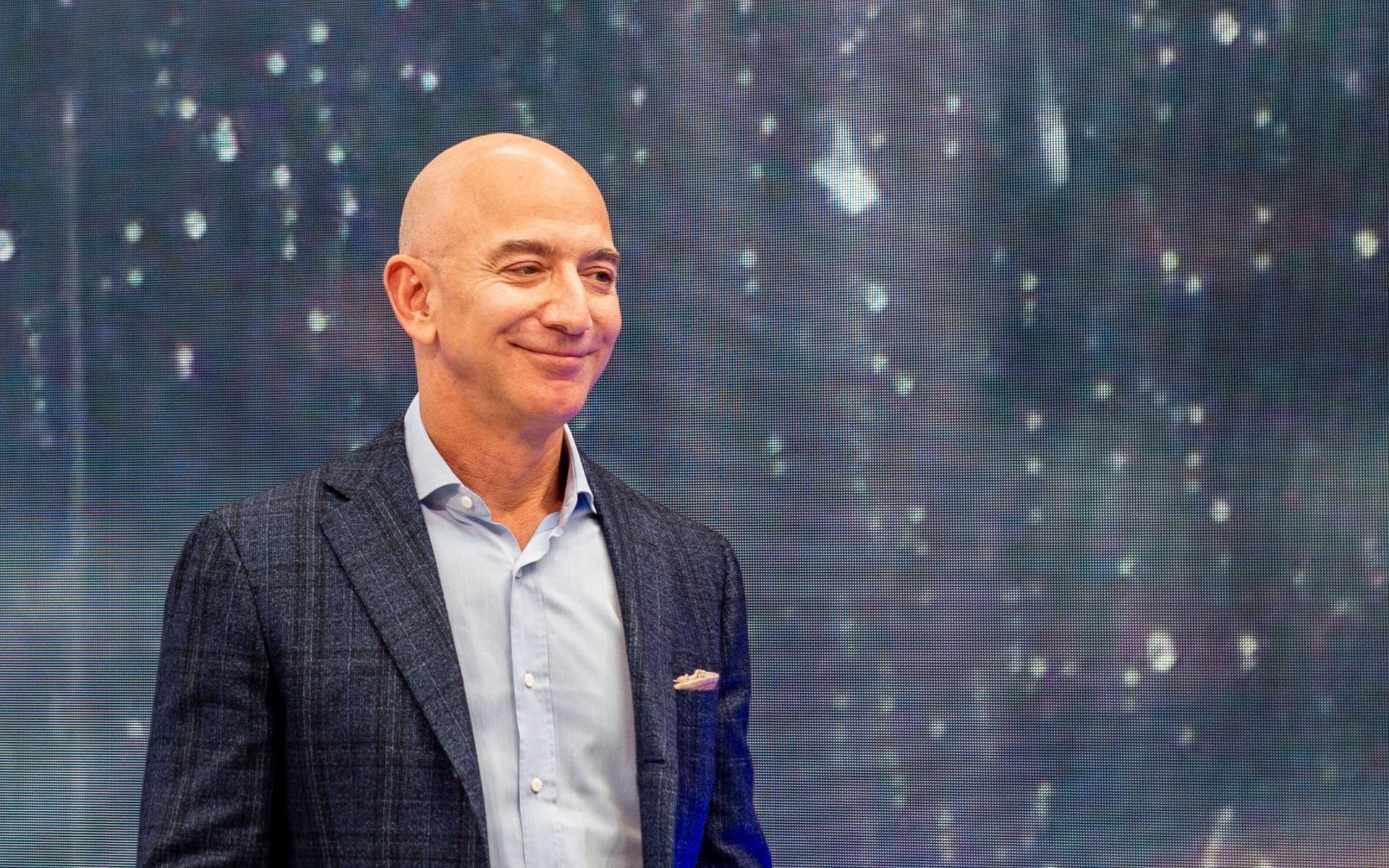 Jeff Bezos Buys $165 Million Warner Estate in Beverly Hills
The purchase shatters the record for California's most expensive home
Amazon founder Jeff Bezos shattered the record for the most expensive house ever sold in California with his purchase of the $165 million Warner Estate in Beverly Hills. The eye-popping sale, first reported in the Wall Street Journal, comes just three months after media scion Lachlan Murdoch shelled out $150 million for Chartwell, the opulent Bel Air manse that at one point was the country's priciest listing. Nationally, Bezos's purchase is the second most expensive, following Ken Griffin's $238 million acquisition of 220 Central Park South's four-story penthouse.
Designed by architect Roland Coate, the Georgian-style manor was initially built for Warner Brothers president Jack Warner in 1937, but it has been owned by music executive David Geffen for the past 30 years. (He paid $47.5 million, a national record at the time.) The eight-bedroom home was never officially on the market, but it was well-known in real estate circles that Geffen wanted to offload the 13,600-square-foot pad for a nine-figure sum. In addition to the main residence, there is a pool and guesthouse on the ten-acre property, which is ringed by towering hedges to ensure privacy.
Recommended: See Inside the Dazzling $21 Million Penthouse at 111 West 57th Street
But one purchase wasn't enough for the world's richest man, who has a net worth of $131 billion. Bezos also picked up a $90 million parcel of land just up the road, in the ritzy enclave of Beverly Hills Post Office. Dubbed Enchanted Hill, the 120-acre property is larger than the Vatican, and it once belonged to late Microsoft executive Paul Allen, who wanted to build a compound on the acreage but never got around to doing so. While Bezos has not indicated his plans for the sprawling site, it seems well poised to become a 21st-century Xanadu, with sweeping views that stretch to downtown L.A.
Bezos, who owns the Washington Post, also maintains residences in Washington, D.C.; Van Horn, Texas; and Seattle—and last year he spent $80 million on a trio of units at 212 Fifth Avenue in Manhattan. The Los Angeles–area purchases give Bezos a permanent base in the hometown of his girlfriend, Lauren Sanchez. The couple have been dating since Bezos's divorce from Mackenzie Bezos last year.
Next Post