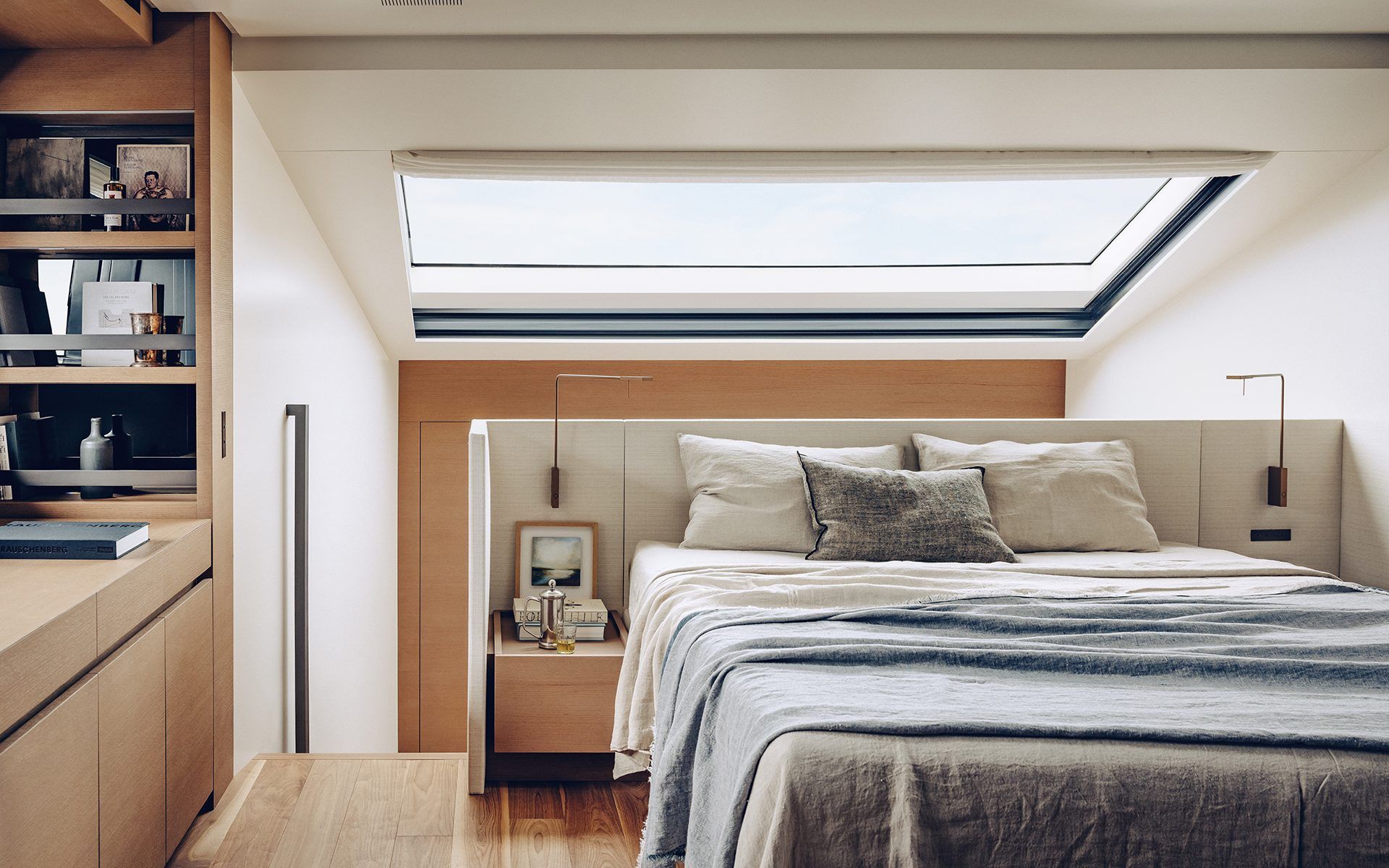 French Designer Jean-Charles Tomas Creates a Devastatingly Chic 'Floating House'
The yacht combines a neutral palette and contemporary furnishings by Liaigre, Minotti, and Vincent Van Duysen to striking effect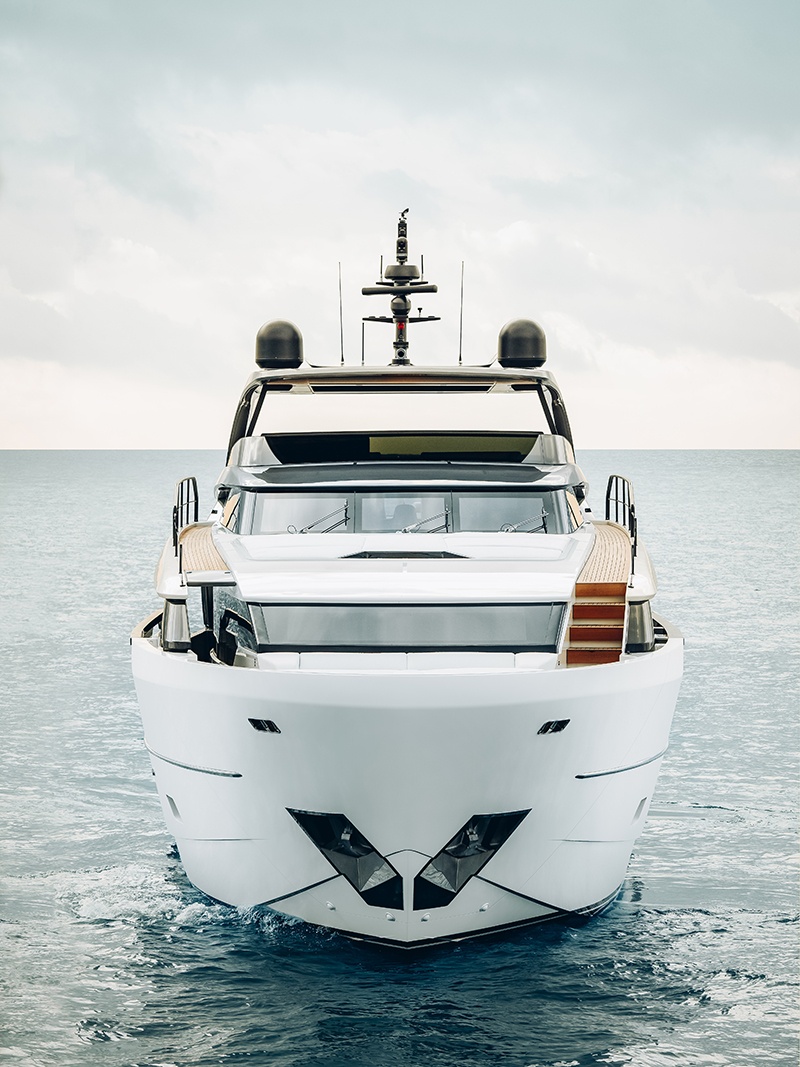 Cultivating a dreamy yacht interior poses a unique set of challenges for most designers. They must work within the confines of a limited floor plan and finite selection of materials that are both elegant and durable for a life on the sea. But for interior architect Jean-Charles Tomas, crafting an inspired space for a client with a very specific vision offered a remarkable opportunity. "He was pretty open although he was very specific about everything he wanted," says Tomas.
Already familiar with Tomas's residential portfolio, the client was introduced to the French Riviera–based designer through Sanlorenzo, which was custom-crafting a new vessel for the buyer. The request was for him to conceive a similar aesthetic inside the 96-foot-long ship.
For his first boat design, Tomas approached the project without any of the preconceived notions of what mandates a traditional yacht interior. "You don't have all those rules you're trying to apply," he says. "I was trying to push a lot of the things that I'm used to doing for residential projects. I was trying to make it look more and more like a floating house."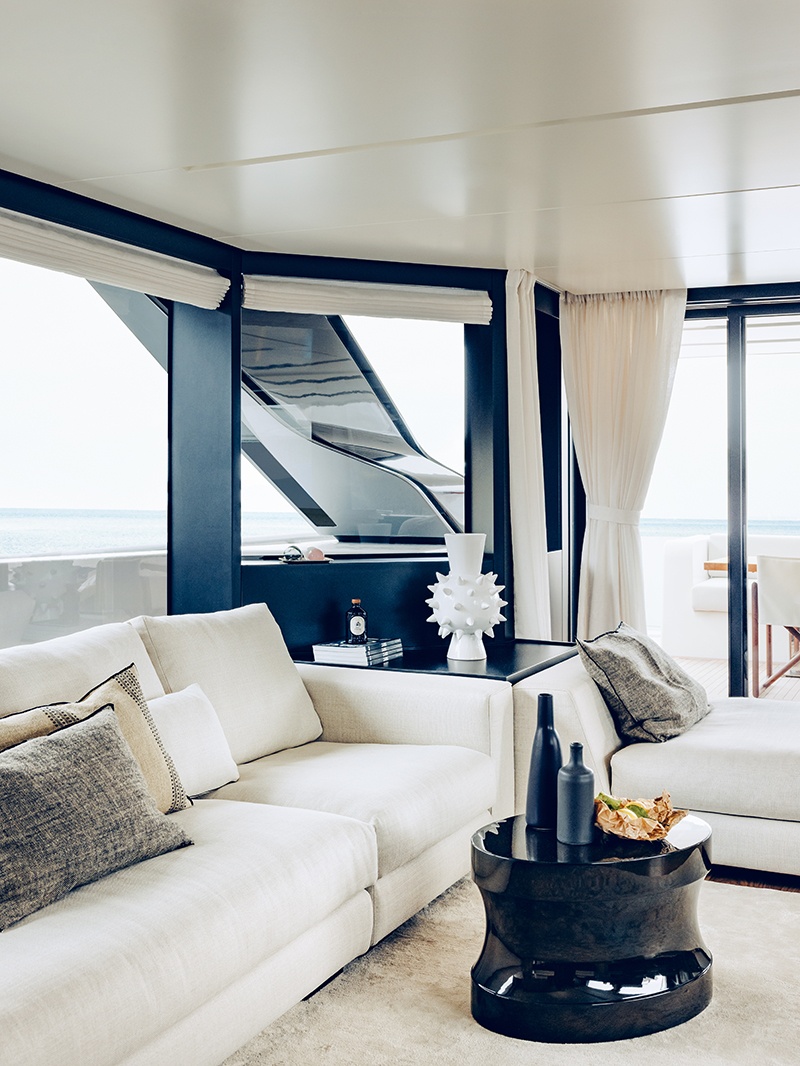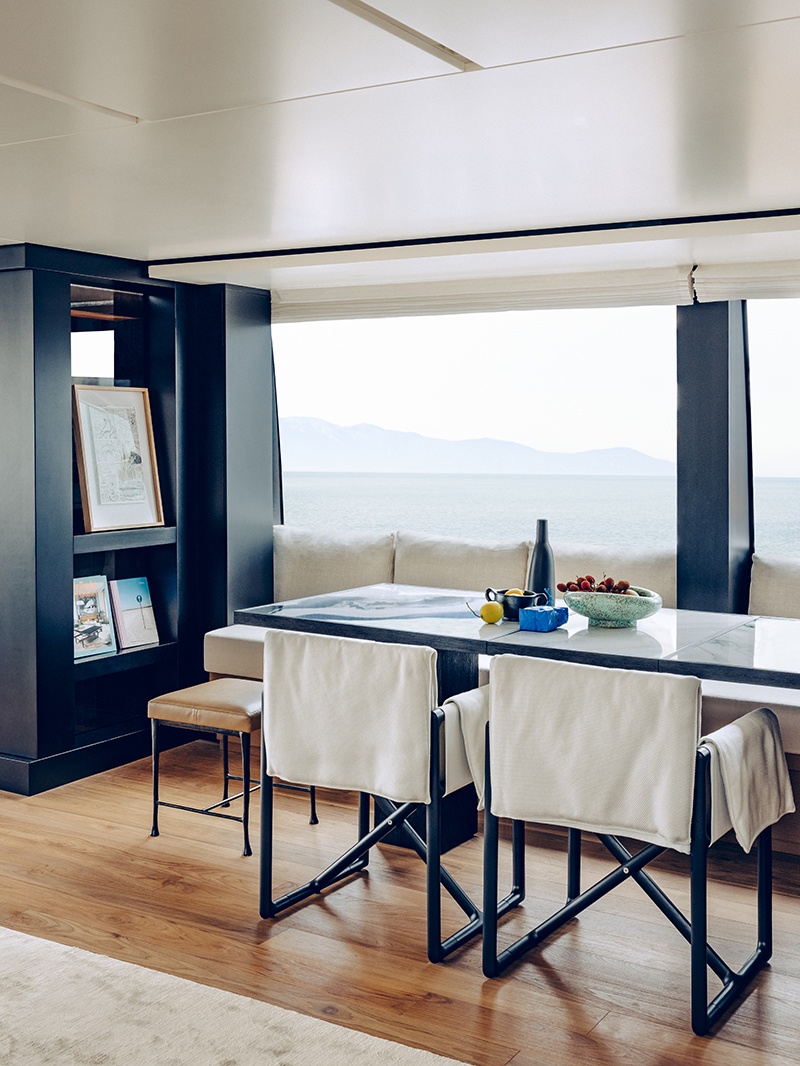 Also adding to this particular ship's uniqueness is that it was just the second time Sanlorenzo had constructed an asymmetrical vessel, offering only one walkway on the boat's starboard side that stretched from bow to stern. The configuration allows for more space in both the living room and main bedroom, as well as larger windows on the port side. "Everywhere you go you have this idea of not being indoor or outdoor because most of the walls are glass," says Tomas. "We tried to find a way to bring in some warmth as well because when you look out, everything you see is blue sky and sea."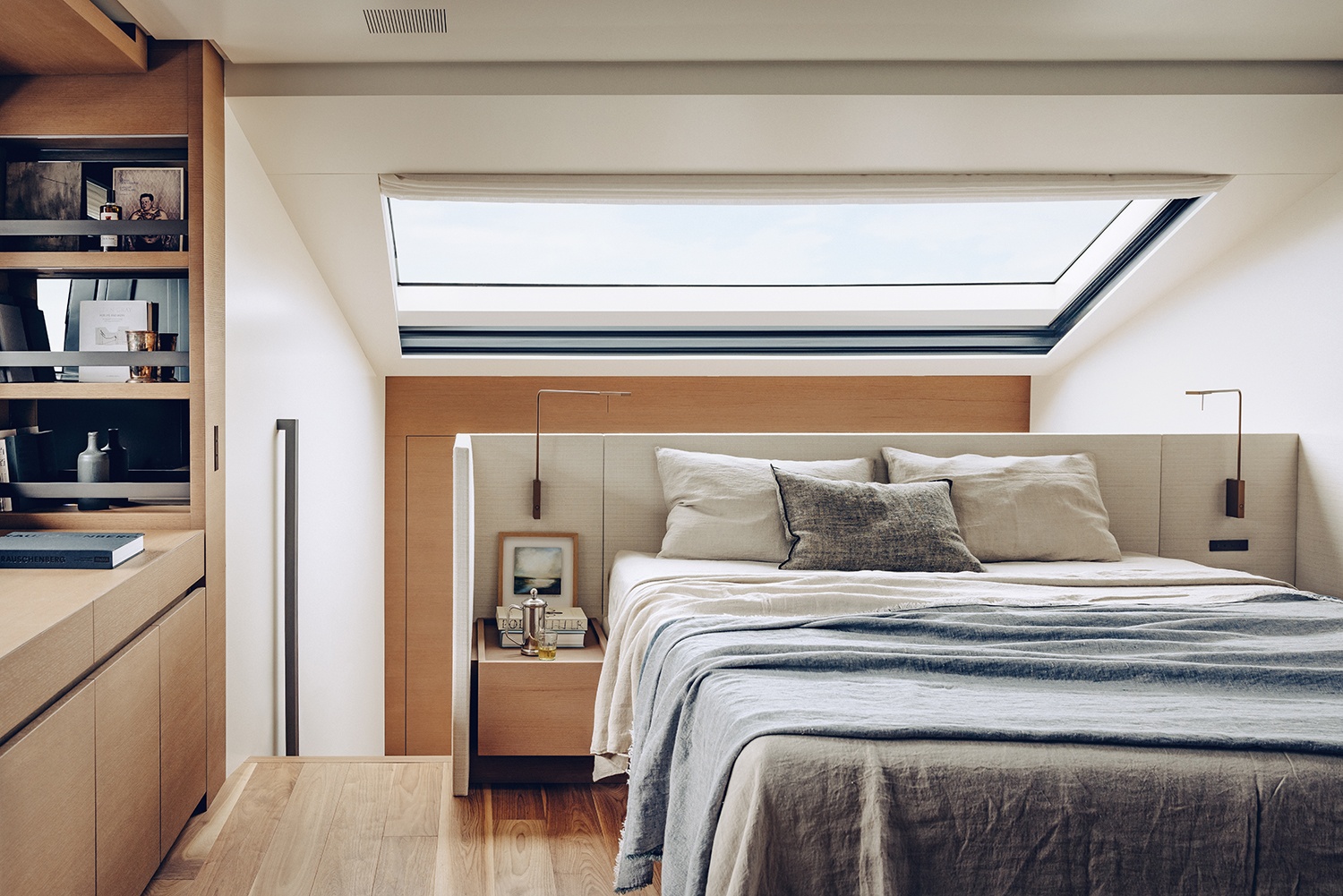 Balancing out the cool colors of the ocean, the designer looked to infuse the living areas with contrasting hues while still adhering to the client's desire for a soft, neutral palette. Furnishings and lighting by Liaigre, Minotti, Flos, and Vincent Van Duysen mingle with custom pieces including a wood and boucle wool stool Tomas had originally crafted for his own home. Oak, stained a rich caramel shade, covers the walls in the owner's cabin and other bedroom suites, which also feature matching cabinetry.
Tomas looked to nature to naturally infuse the interior with pattern, selecting a richly veined walnut for flooring and opting for two striking types of marble—arabescato and linear striato olimpico—for both the main bath and guest en suites. "It wasn't used for a long time because people really focused on marble which has veins that are more gray, white, and beige," says Tomas of the powerful black and white arabescato stone selected for the main bath. "This one has very high contrast and a lot of character. I think it's very dramatic and brings a lot to the project."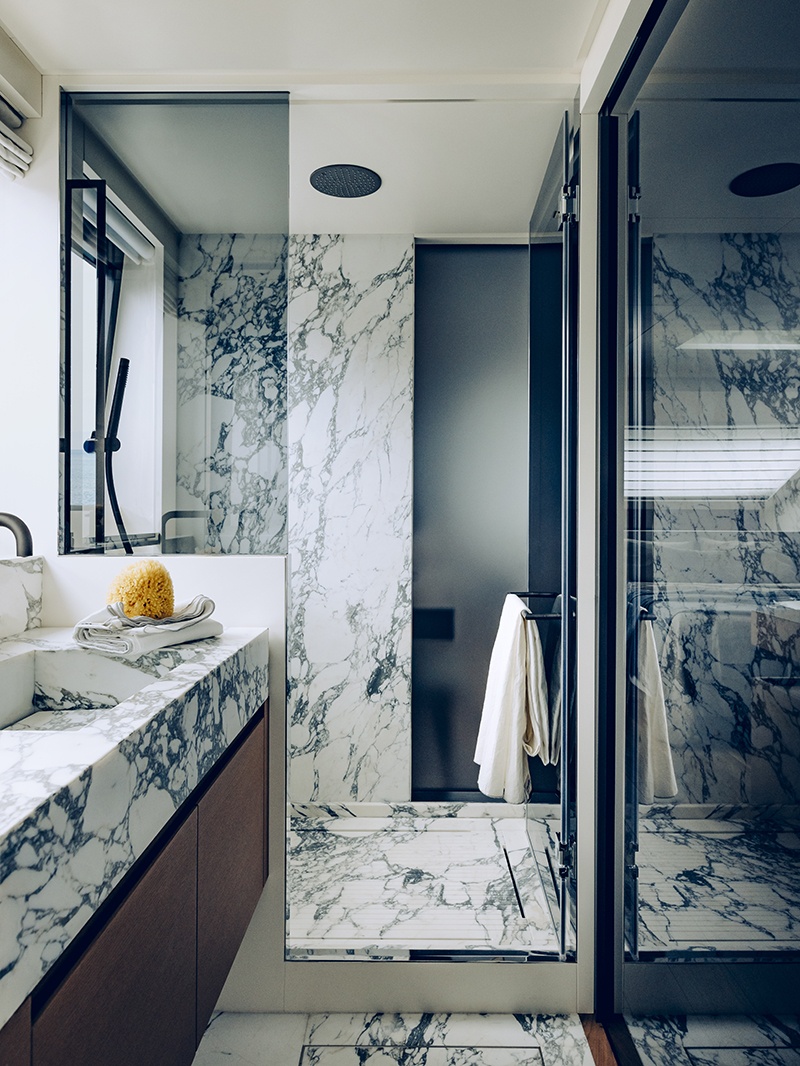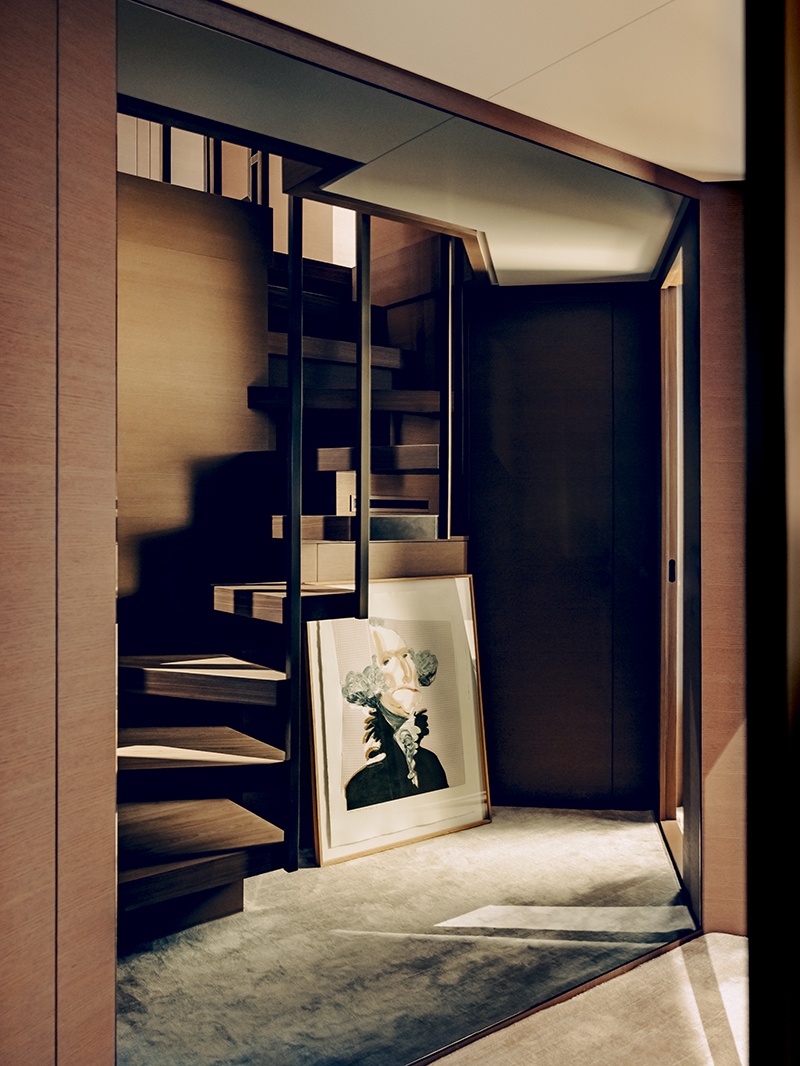 Art and architectural elements complete the dynamic interior. Dark fixtures with nautical influences were chosen over traditional high-shine chrome. A stairwell that links the main deck to the VIP cabins on the lower level was crafted from buttery oak and enhanced vertical lines of bronzed brass. "Downstairs you don't have much light," says Tomas, "so we tried to have something very open and quite sculptural to bring in the light."
To maximize use of the exterior, plush sunbeds were installed on multiple spaces, including a grouping on the flying bridge where the yacht boasts an outdoor kitchen, spacious dining area, and recessed television for watching the morning news or enjoying the latest sporting matches. Says Tomas, "Everything you could want to do inside, you can do outside."
Next Post