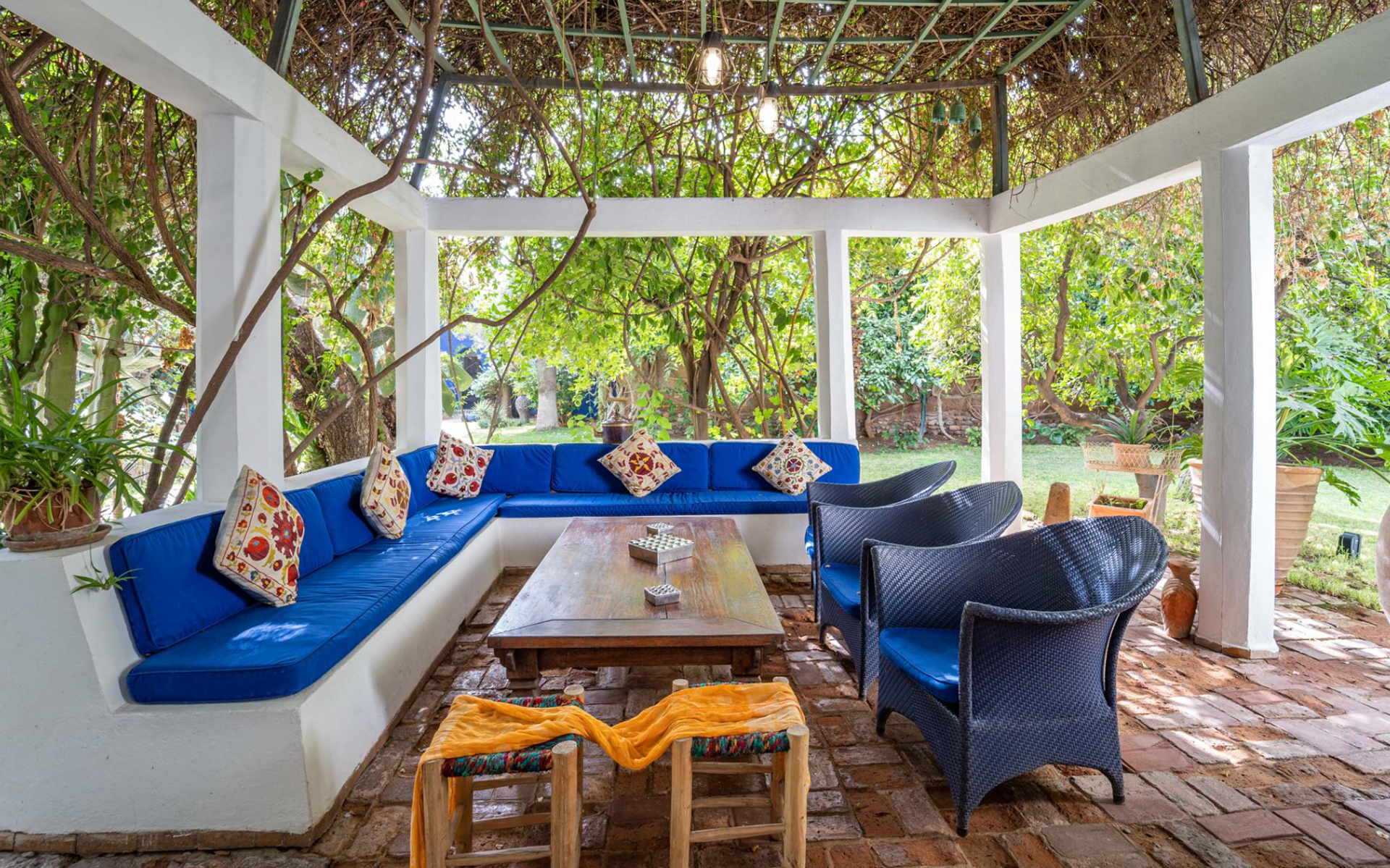 Historic Villa Next to Morocco's Jardin Majorelle Hits the Market
The stylish Marrakesh residence once belonged to French painter Jacques Majorelle
A colorful Moroccan villa located next to Yves Saint Laurent's former retreat has hit the market in Marrakesh, with the price available upon request. The famed tourist attraction, known as Jardin Majorelle, was originally created by French artist Jacques Majorelle in the 1920s and was later acquired by fashion designer Laurent and his partner, Pierre Bergé. Together, the couple saved the garden estate (which includes a villa designed by French architect Paul Sinoir) from the wrecking ball, restoring into one of Morocco's top tourist attractions, which now draws some 800,000 people per year.
Painted the same cobalt blue as the Sinoir-designed villa, the six-bedroom property that is now on the market is located directly adjacent to the garden's grounds but was never lived in by Laurent and Bergé. However, the one-acre parcel was once owned by Majorelle himself as part of his original property. Comprised of a main house with four en-suite bedrooms and two-bedroom staff quarters, the property retains many of its original elements, among them terra-cotta paving stones, Moorish archways, and zellige tiles. There are also jungle-esque gardens, a jasmine-covered lounge area, and a pool—the latter a necessity in the sun-baked Ochre City.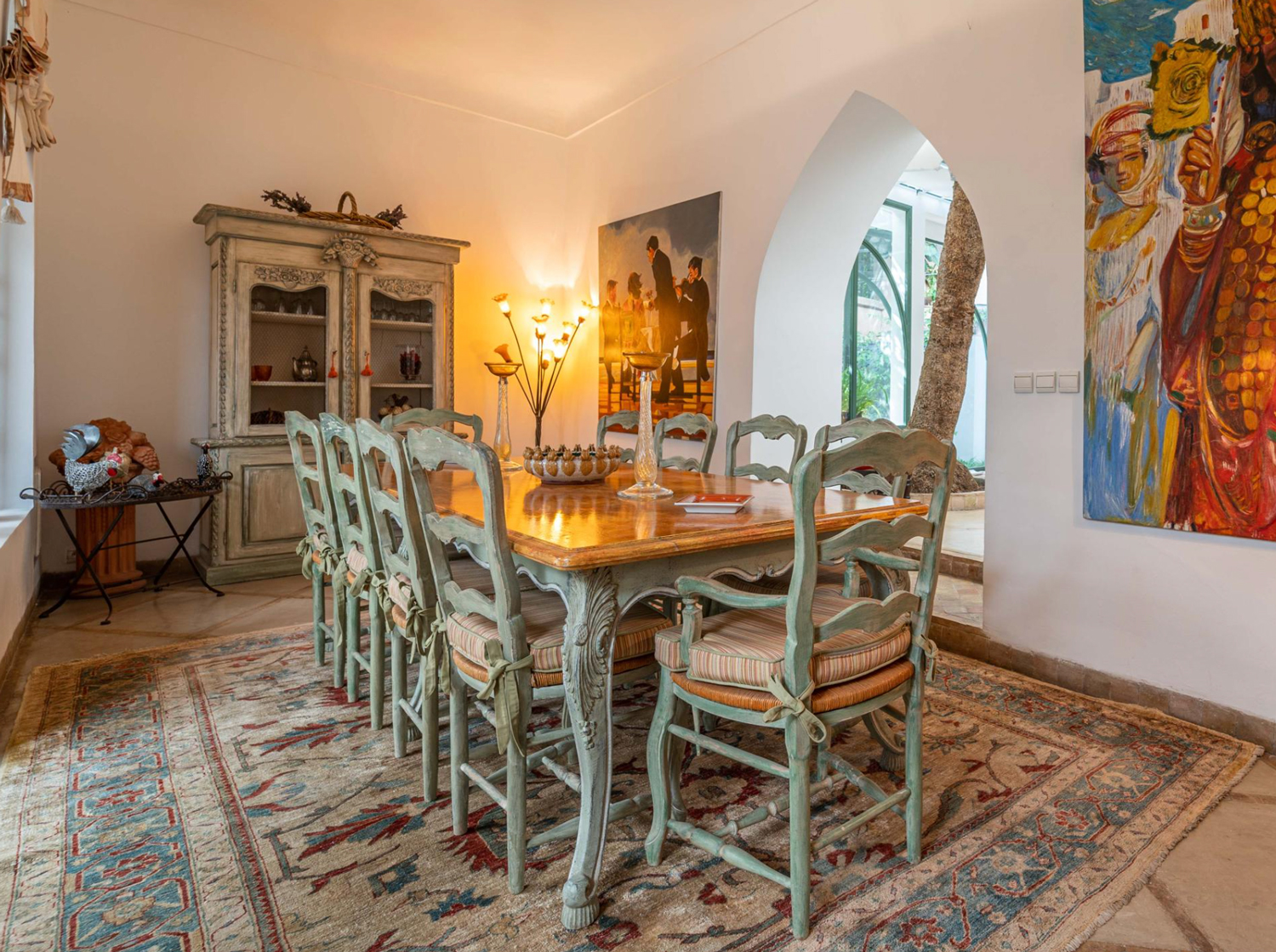 The next owner will have a hard time finding a better neighbor than Jardin Majorelle, which includes the Berber Art Museum housed in Majorelle's former painting studio and features more than 600 objects from across Morocco that were sourced from Laurent and Bergé's extensive travels in the region. The Yves Saint Laurent Museum, which opened in 2017 and was designed by Studio KO, is also located nearby.
The villa is listed with Sotheby's International Realty. See more photos below.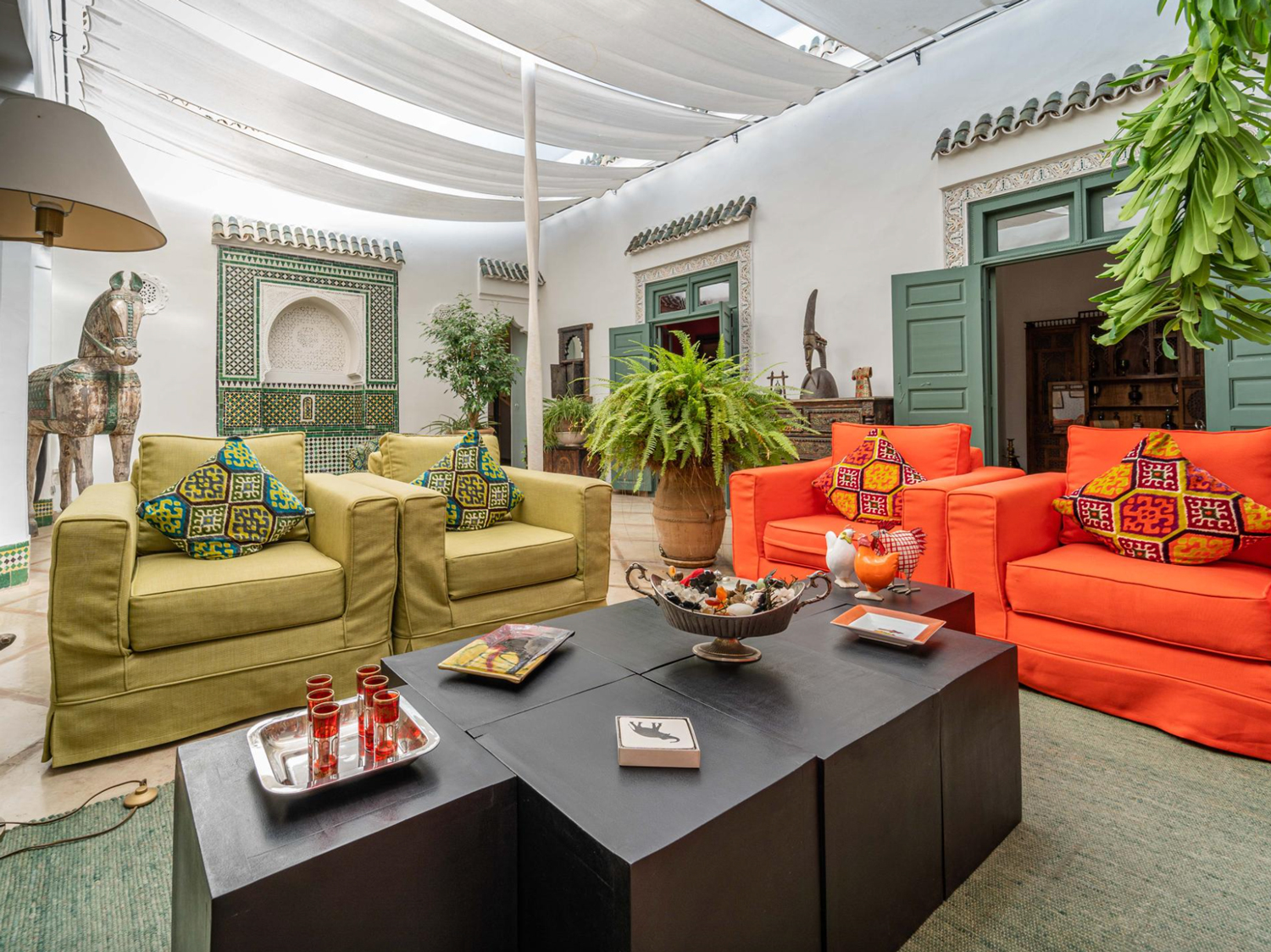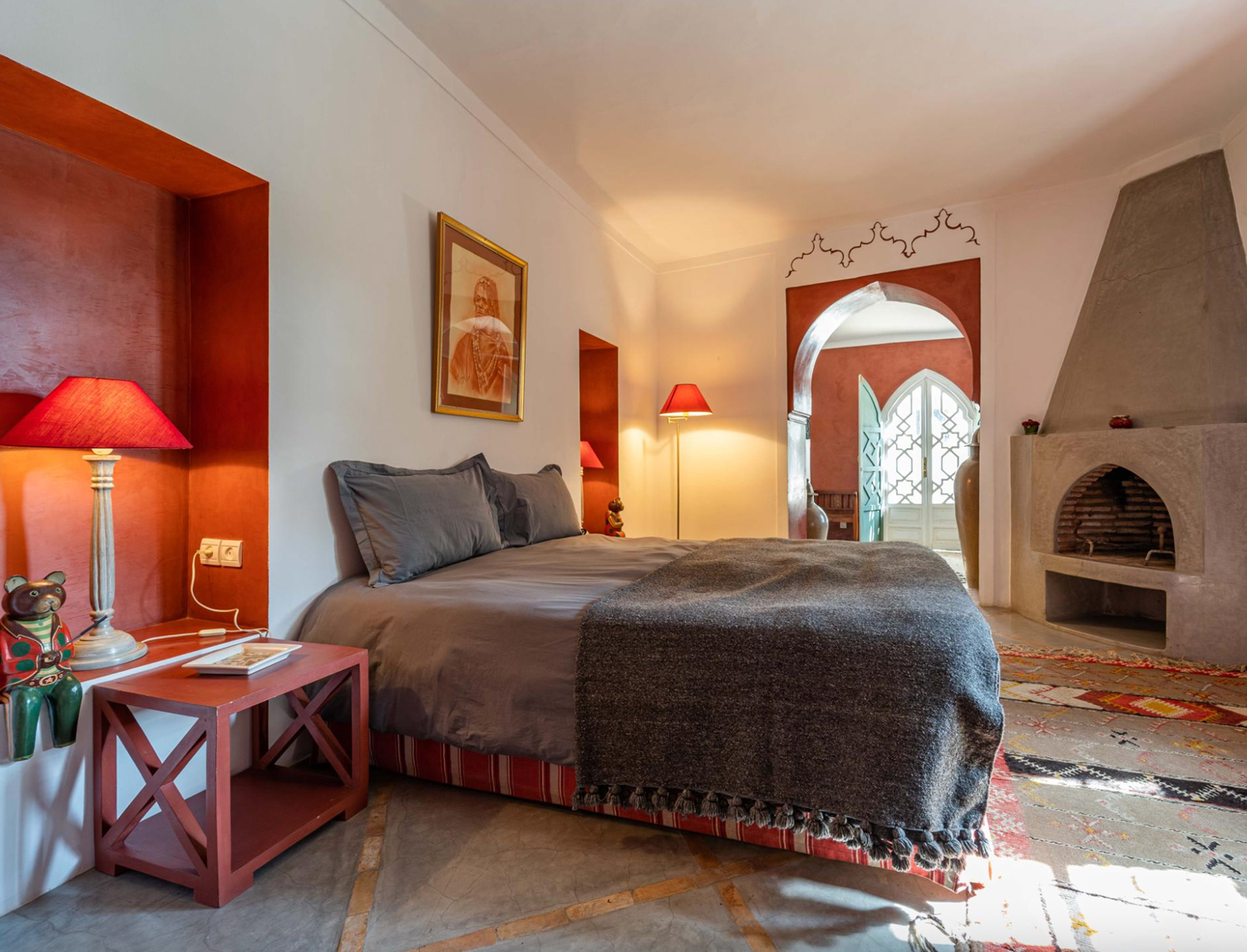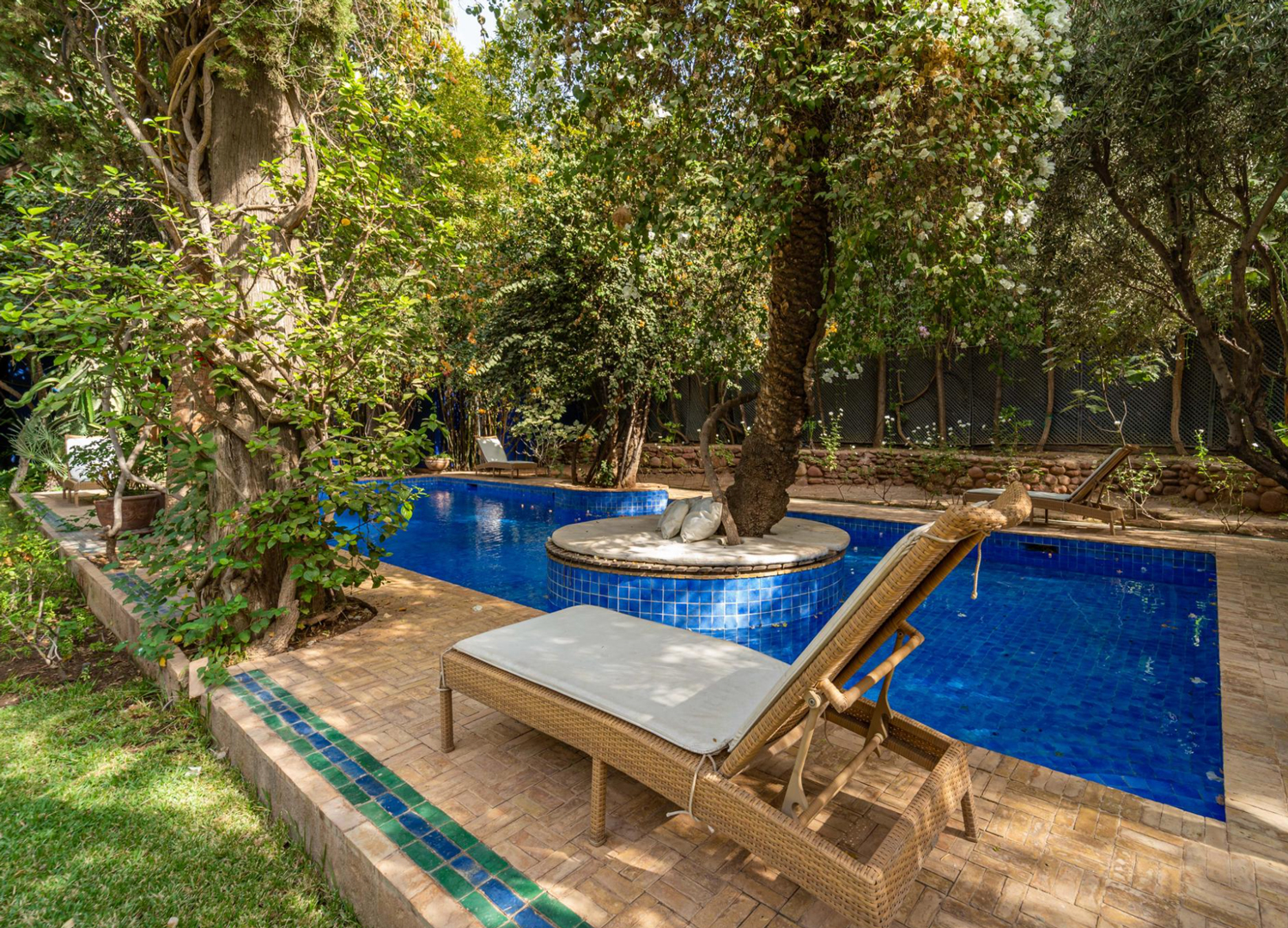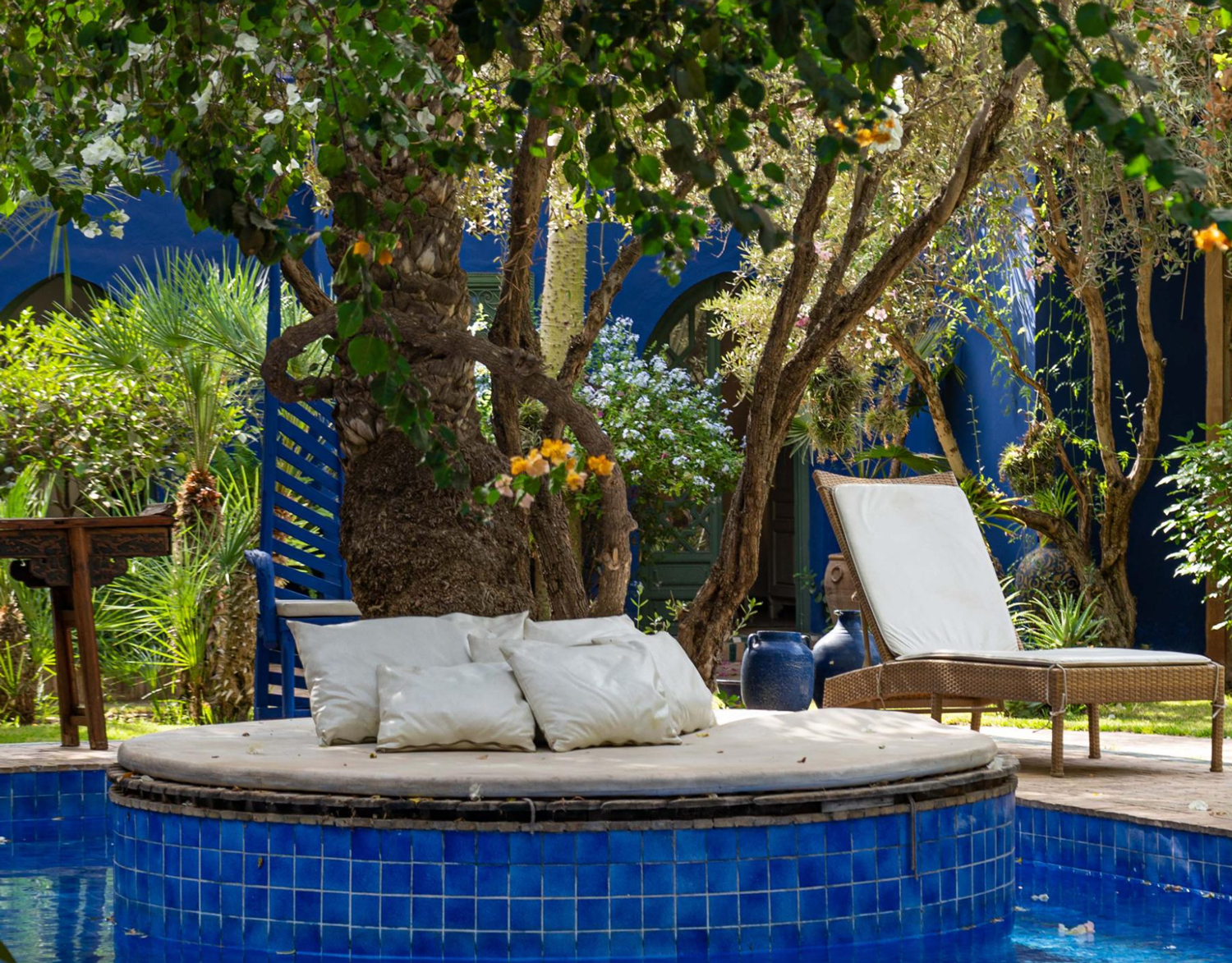 Next Post