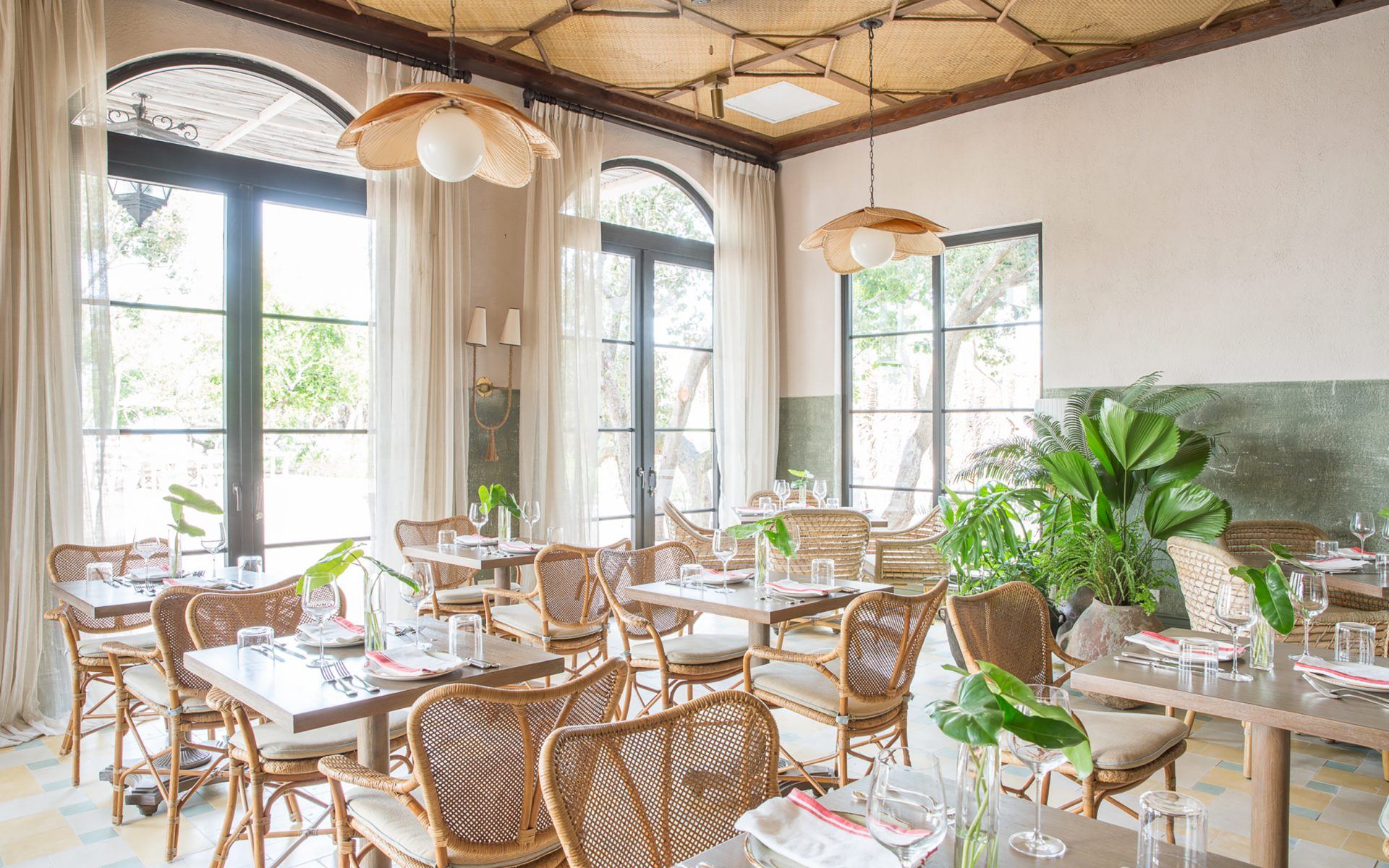 A First Look Inside Belize's New High-Design Hotel
Designed by Sam Amoia and Roberto de Oliveira Castro, Itz'ana Resort & Residences was crafted in harmony with the lush surroundings
On a pristine stretch of Belize's coastline, the Itz'ana Resort & Residences recently welcomed its first guests, drawn to the Central American nation's array of coral reefs, marine reserves, and majestic Mayan ruins. Conceived by fast-rising New York interior designer Samuel Amoia and Boston-based architect Roberto de Oliveira Castro, the 48-room hotel pays homage to its tropical setting with an evocative color palette and locally sourced materials, including sustainable bejuco vines.
To furnish the resort, Amoia canvased regional markets for vintage pieces, tapped Guatemalan weavers to make textile art, and even enlisted artist George Venson—founder of wallpaper company Voutsa—to hand-paint lush murals throughout.
Recommended: 10 of the Most Luxurious Wellness Resorts Around the World
The 20-acre grounds, meanwhile, were sculpted by landscape architect Matthew C. Lewis, who introduced towering palms, climbing orchids, fruiting trees, and organic herbs, many of which are served alongside fresh fish at Limilia, the property's sea-to-table restaurant.
Take a tour of the property below.
A version of this article first appeared in print in our 2020 Spring issue in the section the Artful Life. Subscribe to the magazine.
Next Post