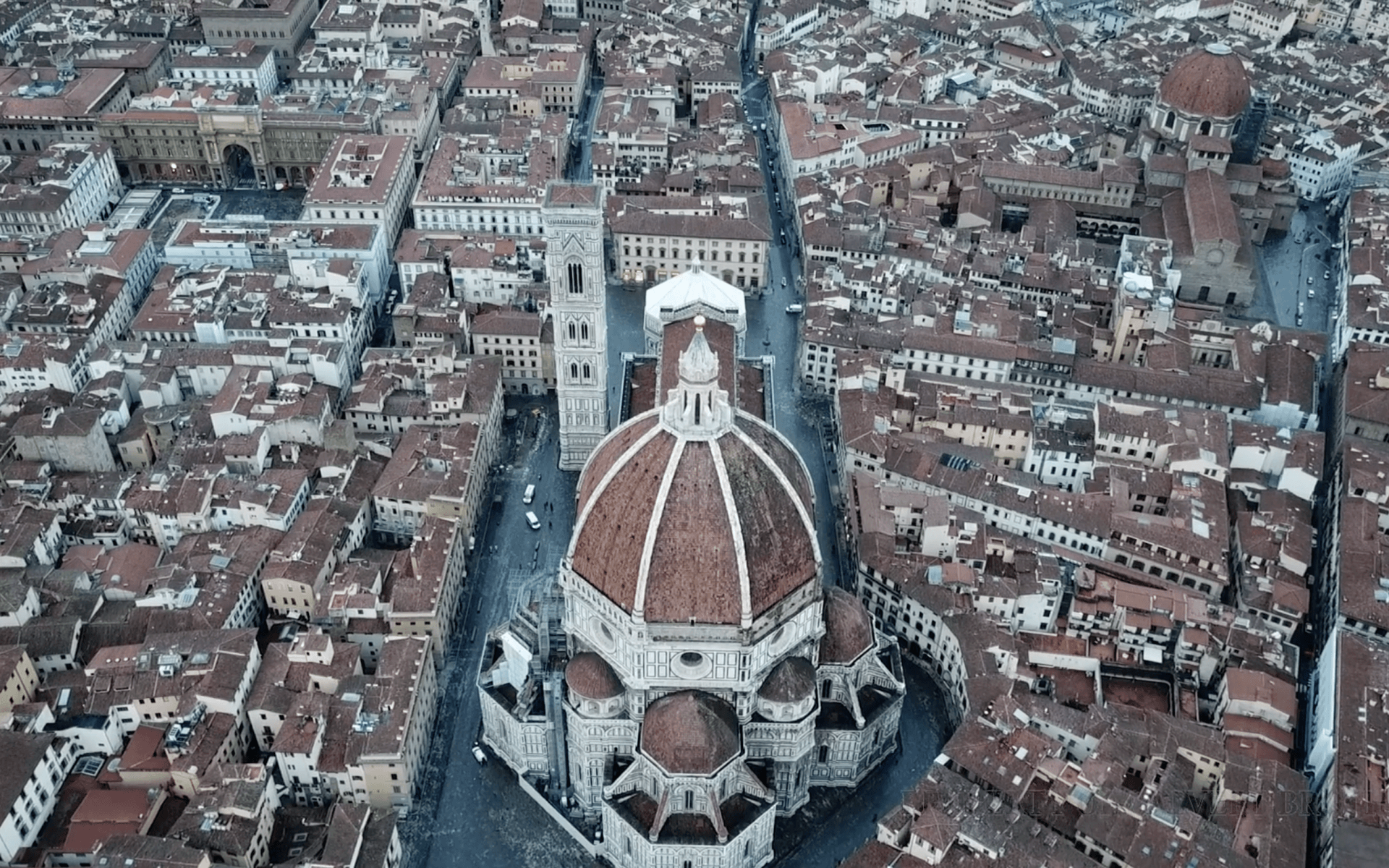 Two Artists Capture the Most Beautiful Cities in Italy from Above
Parker and Clayton Calvert transport viewers to Rome, Siena, Florence, and even New York with striking drone footage
With almost every country currently in some form of lockdown, our worlds have been confined to the borders of our own homes. A video project by two young American artists, brothers Parker and Clayton Calvert, now allows us to be transported–even if for a minute—above some of the world's most beautiful Italian cities, including Rome, Florence, Siena, as well as New York.
The brothers used drones to shoot this footage on a handful of mornings in 2014 and 2015, capturing the stillness in those peaceful early hours before the streets come to life.
"To have these populous locations practically to ourselves was quite surreal," Parker tells Galerie. "It felt like the rarest of opportunities," Clayton adds. "Looking back on it now, it is eerie to think that all of these places are currently on lockdown and empty out of necessity."
With Italy and New York now the epicenters of COVID-19, and empty streets the new normal, the videos are a reminder of the beauty of these cities and resonate with new poignancy. "We want to inspire a moment for reflection and appreciation," says Parker. "So often we go about our daily lives, surrounded by unbelievable beauty and achievement, and take it all for granted. Hopefully these videos inspire others to cherish our wonderful world."
Recommended: How to Support the COVID-19 Relief Effort Through Buying Art
Watch a selection of the films below.
Rome and Florence by Air
This two-part video features the rooftops of Rome blanketed in white snow after a rare snowstorm and the early hours of a morning in the city of Florence, which includes shots of the Gothic-style Cattedrale di Santa Maria del Fiore, with its iconic dome designed by Filippo Brunelleschi, the Ponte Vecchio on the Arno River, and the rolling Tuscan hills in the background.

Siena by Air
In Siena by Air, we are taken on a tour over the city's mazelike medieval brick buildings, and across the Piazza del Campo, where the Gothic town hall and the slender 14th-century Torre del Mangia are located. Birds flying overhead and a soundtrack of "Gabriel's Oboe" by Ennio Morricone complete the poetic picture.

NYC by Air
In NYC by Air, the sun reflects off the mirrored skyscrapers at Columbus Circle before we soar above Washington Square Park, the Empire State Building, through Central Park, and finally over the Hudson River.

Next Post