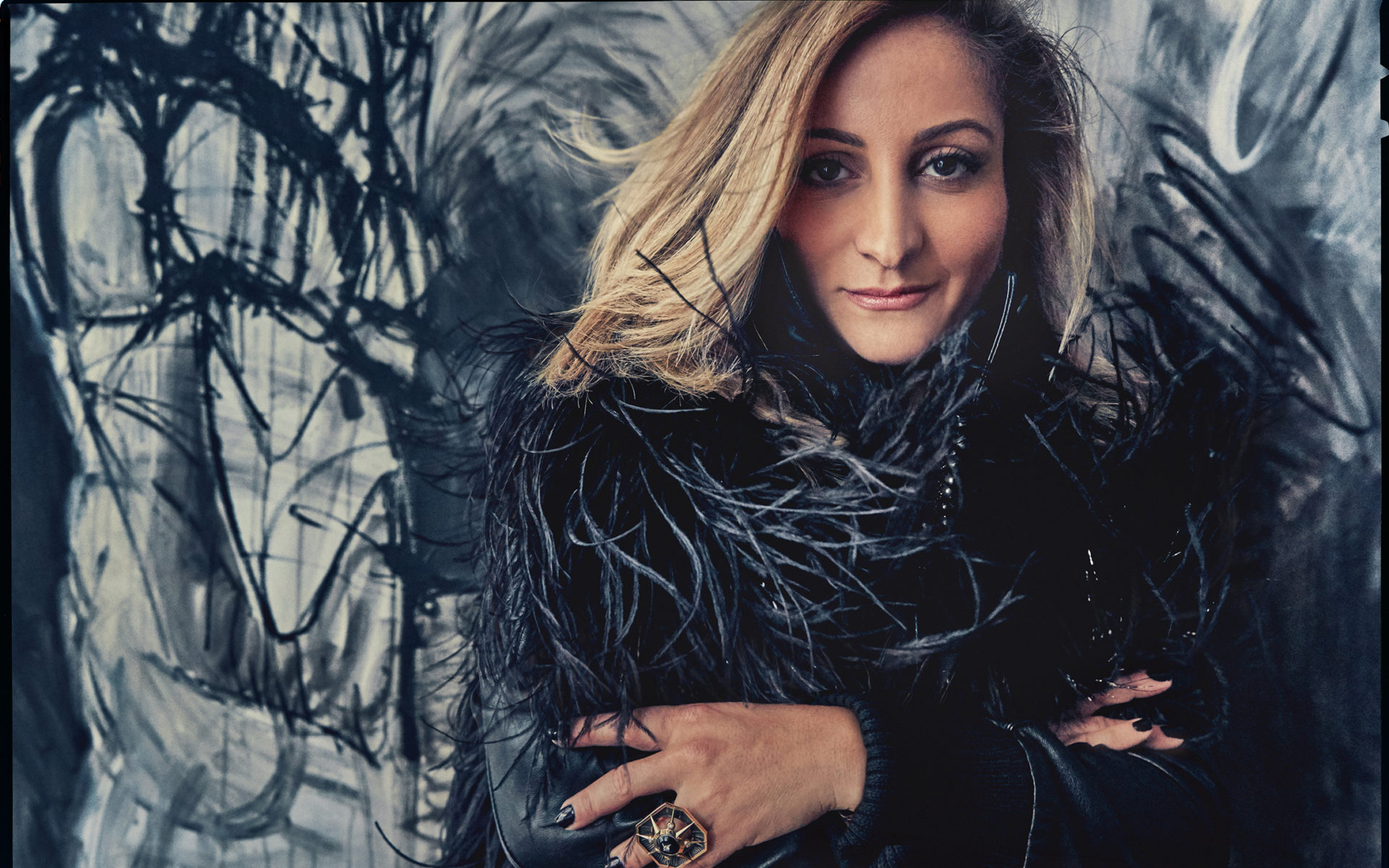 Interior Designer Aline Asmar d'Amman's Shares Her Inspirations
After spearheading the Hôtel de Crillon's recent makeover, the tastemaker has become a boldface name in the design world
Outside of France and the Middle East, Aline Asmar d'Amman was little known in 2011, when the Saudi owner of Paris's famed Hôtel de Crillon tapped her as artistic director for a top-to-bottom interior renovation of the grand 1753 building overlooking the Place de la Concorde. D'Amman grew up in Beirut in the 1980s and early '90s, amid constant conflict, and it wasn't until she received prizes for her architecture-degree project that she had the opportunity to move away. She headed to Paris and landed jobs working for architect Jean-Michel Wilmotte, among others.
A couple of years after she founded her interior design firm, Culture in Architecture, with branches in Beirut and Paris, the Crillon came calling. Since then, everything has changed, and d'Amman is now a boldface name in the interiors world. The work she and architect Richard Martinet did with a team of collaborators (Karl Lagerfeld included) at the Crillon—which reopened in July—has earned raves for the balance struck between meticulous conservation and determined innovation. Next up, she is transforming a London office building into a boutique hotel and designing private residences in Riyadh, Beirut, Lausanne, and Paris, as well as working on a furniture collection. Passionate, effusive, and effortlessly articulate, d'Amman shares some of what thrills her.
My personal style is fearless. I'm not afraid of accumulation or extravagant things, and most of all I love piling on jewelry. People who know me are aware that I am perhaps a little too bejeweled! I wear costume jewelry, fine jewelry, jewelry made by artists. I admire the elegant and sophisticated pieces of Suzanne Belperron and Line Vautrin, as well as contemporary creations by Lydia Courteille, Elie Top, and Selim Mouzannar, a compatriot from Beirut who's inspired by the city's history and Phoenician identity.
The material that blows my mind is stone, especially marble. I think I'm happiest in my quest for materials when I'm in a quarry. I am extremely drawn to the rough aspect of the belly of the earth and the primal beauty of stones. They can become jewels when you cut them and polish them, or they can be magnified into a building project.
I can't do without women around me. I am a strong believer in female power and sisterhood. Women are multitaskers par excellence, and in my work I love collaborating with women, though I do believe in mixed workplaces. Strong women have helped me throughout my life, as muses or as teachers. The first one was my mother, who is very fond of fashion and beauty and whose first reflex, whenever there was a moment of peace, was always to dress up very well and set a beautiful table, because these gestures meant she was celebrating life.
I am obsessed with the color gold, which has a primal, intense beauty. It captures light and has a very solarlike effect. I own a ceramic piece in white and gold that I have been unable to turn away from for years. It was made by Johannes Nagel; I find his textures and rawness incredibly inspiring.
My favorite places to shop and stroll are the antiques shops in the magical streets of the 7th arrondissement and the 6th, where our Paris offices are, and the flea markets of Saint-Ouen, which I visit with my family for treasure hunting on weekends. We're a clan of beauty seekers, and conversations with the passionate dealers are sometimes more precious than the pieces themselves.
The restaurant that best embodies Lebanese conviviality is Liza in Beirut. Nestled in one of the traditional houses inspired by Venetian palaces, it's the spot I run to for lunch or dinner when I am in the city.
My top recommendation in Paris is the Hôtel de Crillon—an admittedly biased choice. Don't miss the Marie-Antoinette Suite, with its terrace, which overlooks the history-rich Place de la Concorde. Marie-Antoinette, who frequently visited the Hôtel de Crillon, was a great source of inspiration for this project. In doing these rooms I imagined her waking up today, having kept her sense of whimsy, her opulence, her taste for beauty and the French art de vivre, as well as her own joie de vivre.
One of my most treasured possessions is a very pretty powder box that belonged to my mother-in-law, who had already passed away when I married my husband 13 years ago. It has a little mirror and a tiny secret pen to write notes that can be hidden in a double bottom. I find it so charmingly old-fashioned. I am a strong believer in the power of things, not for their material value but for their evocative power, and I feel that I discovered my mother-in-law through this box.
Right now I am reading the American writer Lidia Yuknavitch. I've always read a lot, having grown up in a country with conflict and war, where I felt words would protect me like a shield. Recently I discovered The Chronology of Water, Yuknavitch's powerful memoir. I adore her very profound idea that life is like water, which has no chronology. Everything gets mixed at all times, and at a certain point you realize how past experiences or memories become very present in your life. cultureinarchitecture.com
Next Post