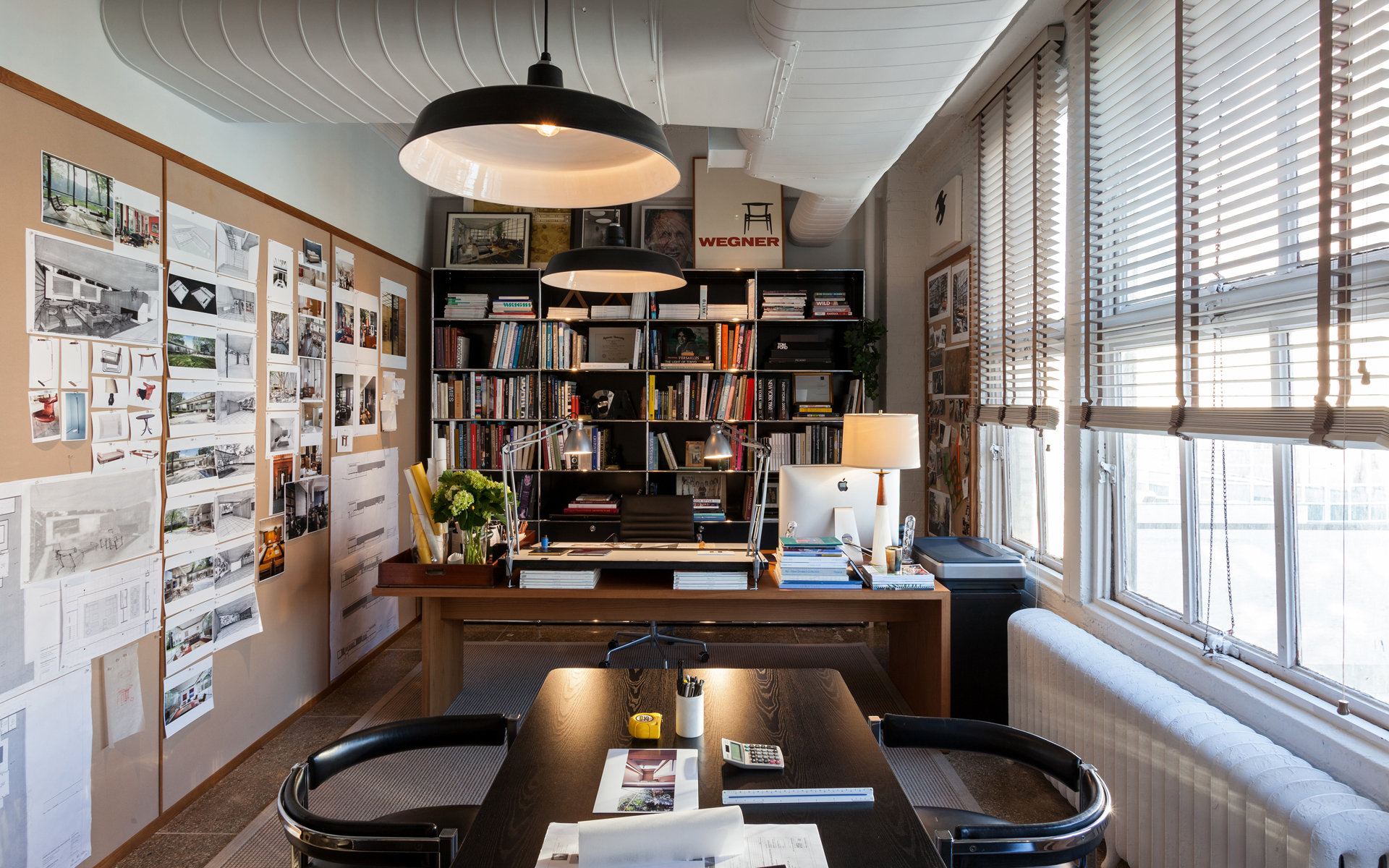 How Andre Mellone Became the Fashion World's Go-To Designer
A trained classicist and ace draftsman, the Brazilian-born talent embraces his modern side
Andre Mellone has masterminded everything from interiors for a historic residence in London's Knightsbridge neighborhood to edgy, minimalist fashion boutiques. But arguably the most challenging project to date for the New York City designer fits in the palm of your hand: a fragrance bottle.
"I quickly realized that you actually can go as crazy with something this small as with a full-blown architectural project," says Mellone, whose first job out of college was working for architect Robert A.M. Stern, before switching to interior design under the tutelage of the late Mark Hampton and eventually opening his own, in-demand multidiscipline studio several years ago.
The bottle, commissioned by fashion designer Jason Wu for his first-ever fragrance, takes inspiration from midcentury furniture—a passion shared by Wu and Mellone—as well as historic perfume holders. "Jason wanted an instant classic," Mellone says. "He didn't want something gimmicky or too different." The result, which made its debut last year, is a glamorous, streamlined silhouette that took 18 months to perfect. Ultimately, Mellone says, "the concept was distilled into something very simple."
A native of São Paulo, Mellone grew up in an artistic family (his father, Oswaldo, is a celebrated industrial designer), and his eye for refinement has won him a savvy clientele that includes influential figures in the worlds of fashion and art, for whom he has conceived both retail projects and high-style personal lairs. Wu discovered Mellone after reading about his Chelsea studio in an offbeat men's style magazine. Their first collaboration was on Wu's Tribeca apartment, a subdued art-filled space done in dark woods and shades of gray. That was followed by Wu's striking shop-within-a-shop at Saks Fifth Avenue, featuring deconstructed parquet floors and a few choice midcentury furnishings, such as a George Nelson daybed and an Angelo Mangiarotti table.
Mellone has also become the interiors guru for fashion designer Thom Browne. Well known for his exquisite drawing skills, Mellone was initially hired to do illustrations of the sets for the dapper Browne's inventive runway shows. Browne then tapped him to oversee his first women's shop, in Seoul, which opened in 2014: a 400-square-foot space sumptuously paneled in travertine and furnished with bronze fixtures. Since then, the pair has collaborated on 13 more projects, including shops in London, a pop-up in the Paris department store Le Bon Marché, and the recent revamp of Browne's sleek Tribeca flagship, which now includes a women's salon.
Studio Mellone, whose Chelsea offices share a floor with the art gallery of André Viana, Mellone's longtime partner, has also handled residential interiors for such tastemakers as shoe designer Brian Atwood, Christie's Loïc Gouzer, and art dealer Vladimir Roitfeld. On the retail front, Mellone was recently tasked with developing a new store concept for Carolina Herrera, a project he's not able to discuss at this point. But suffice it to say the fashion world is under intense pressure to reinvent its retail approach in the digital age, and Mellone's spare, resolutely modern, and undeniably chic aesthetic has caught on—with the new and old guard alike.
"For me, Studio Mellone is a lab of ideas," he says. "I want to explore architecture, design, furniture—all of it."
Now, if he could only convince Viana, a passionate, Portuguese-born collector, to push the pared-down look even further. "I worked for a lot of classicists early in my career, but deep down I'm more of a minimalist, and I'm just beginning to fully express that," Mellone says. "I like symmetry and a simplicity of form. I want to create interiors that are interesting, layered, and rich but have something of me, even if it's expressed subconsciously." studiomellone.com
Next Post