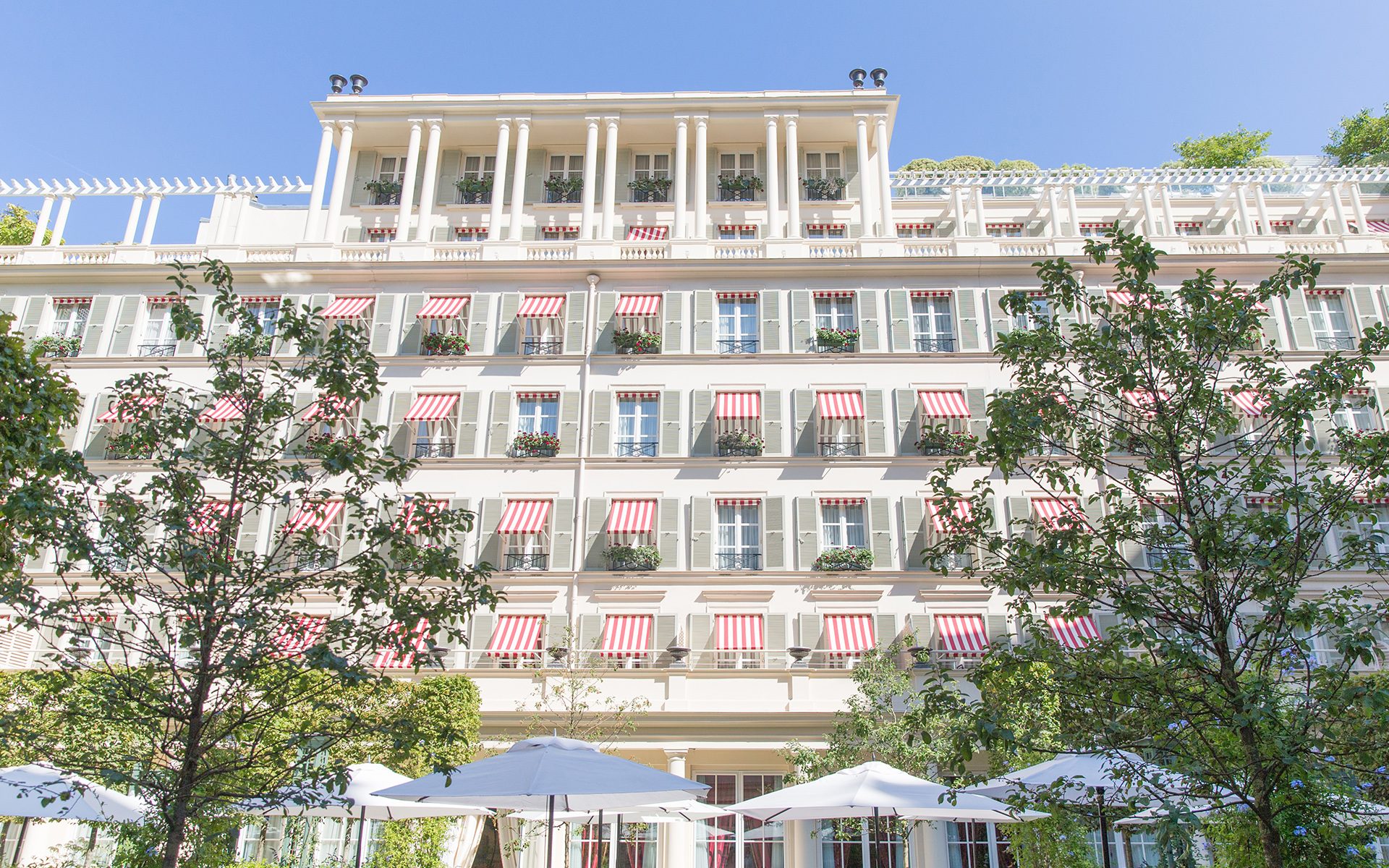 Hotel of the Week: Le Bristol Paris Debuts Collaborations with Artist Agnès Sandahl and Schumacher
The ceramist's modern-art inspired works animate the Azur Terrace Suite, while the heritage brand's vibrant textiles enliven the outdoor dining destination Le Jardin Français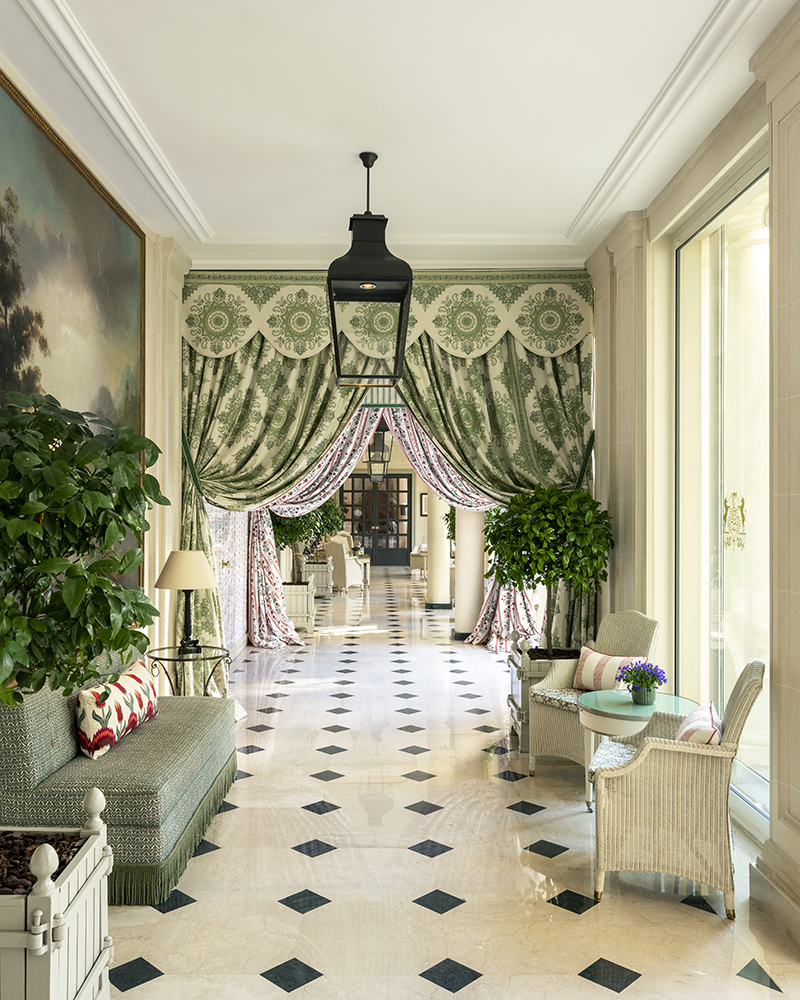 Since 1925, the Le Bristol Paris has been welcoming a who's who of high society and the cultural glitterati, who flocked to the destination's posh address on rue du Faubourg Saint-Honoré. In recent years, the hotel underwent a refresh, with updates made to the suites and charming garden terrace.
Now, the next development has been unveiled, with designer Marie-Caroline Willms, founder of Marbella-based EMCI Design Studio, collaborating with Schumacher for an update of the alfresco restaurant Le Jardin Français. Here, a corridor bathed in sunlight is transformed into a theatrical passageway with grand curtains adorned with jubilant patterns of garden-fresh colors.
Traditional metalwork seating has been updated with spritely cushions in soft green stripes and other geometrics that nod to the surrounding latticework. Accent pillows in pale red stripes complement the exterior's signature awnings.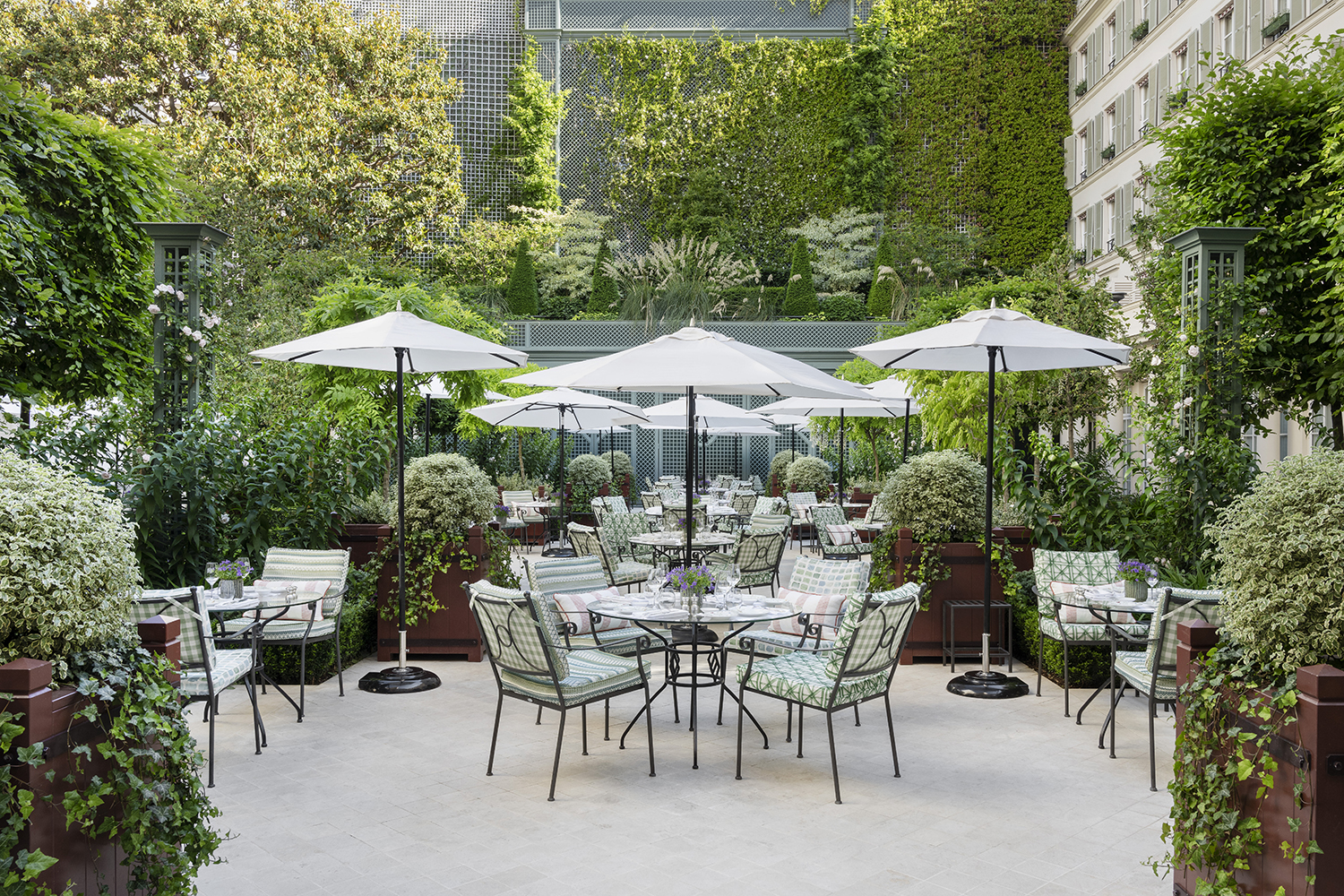 Inside, one of Le Bristol's Signature Suites received a rework with newly installed pieces by French artist Agnès Sandahl. The Azur Terrace Suite, one of the hotel's most exemplary accommodations with an expansive tree-lined terrace, now boasts three of Sandahl's expressive paintings as well as a Chinese ink and gold leaf fresco. Finally, situated amongst the garden bursting with Lily of the Nile, roses, jasmine, and wisteria is a bespoke ceramic fountain and tableware by the artist, transforming the already delightful retreat into a serene hideaway perfect for whiling away the summer.
See more photos below.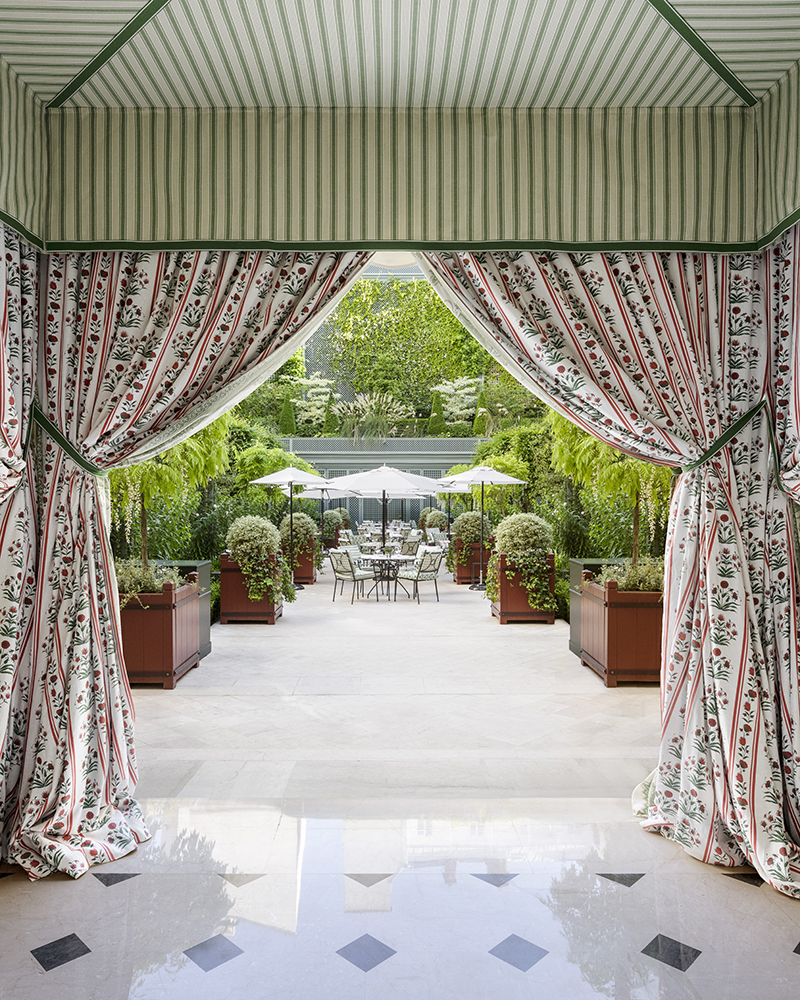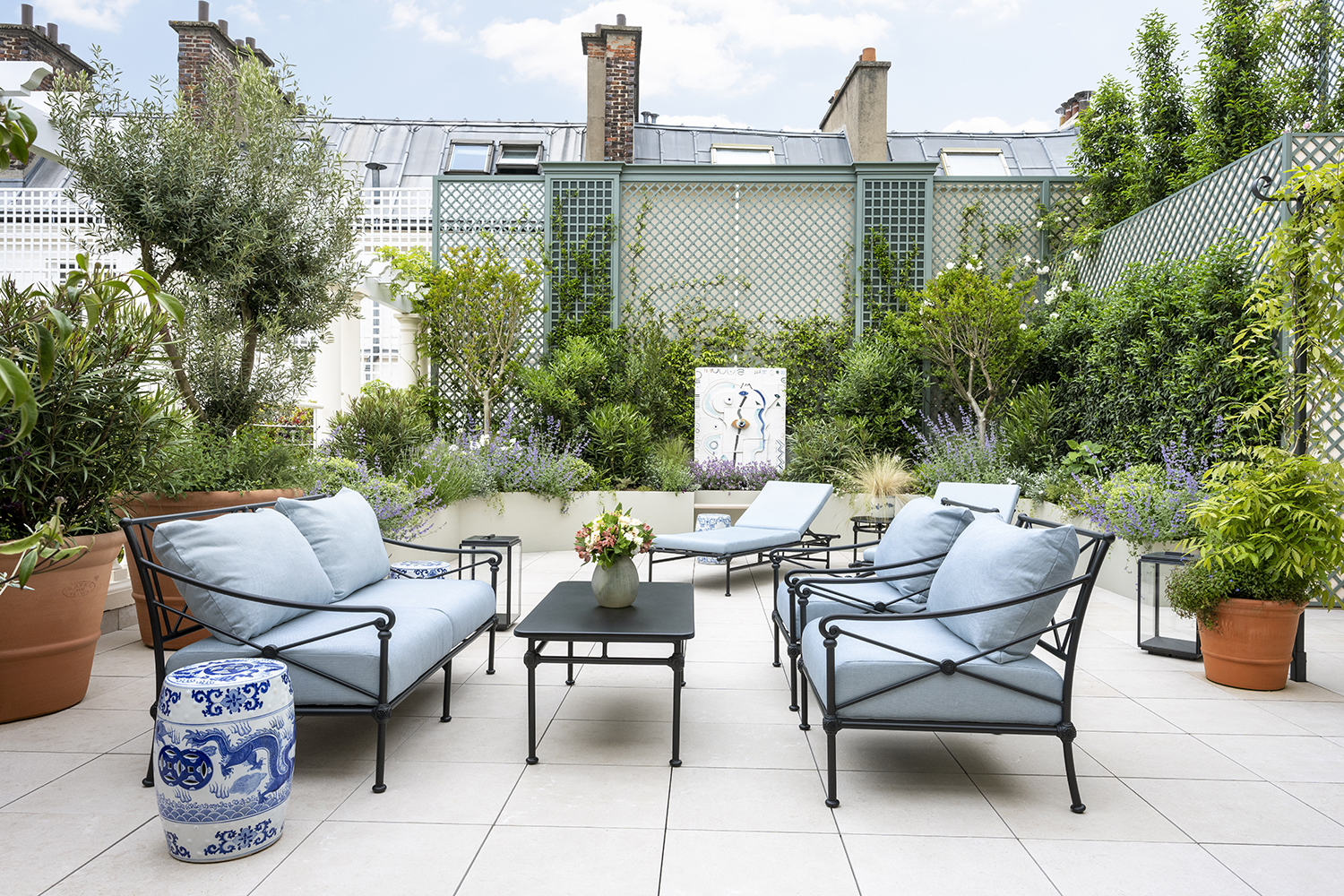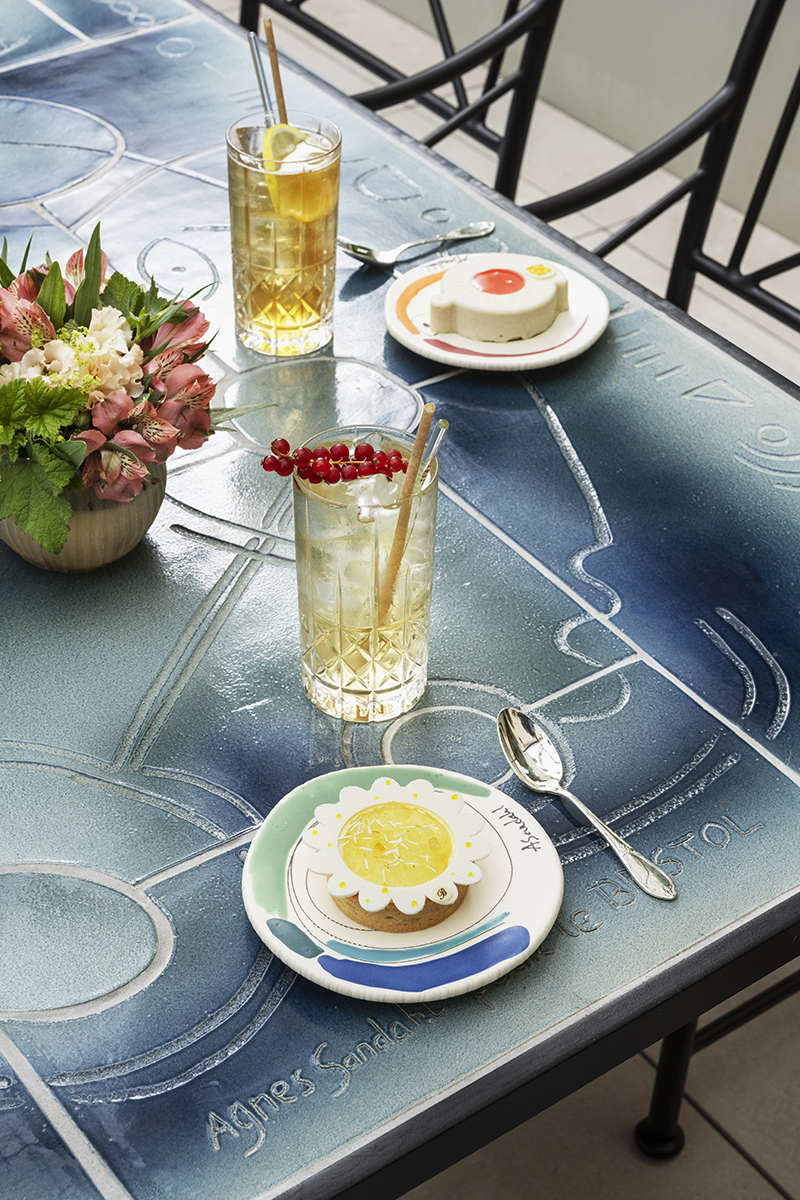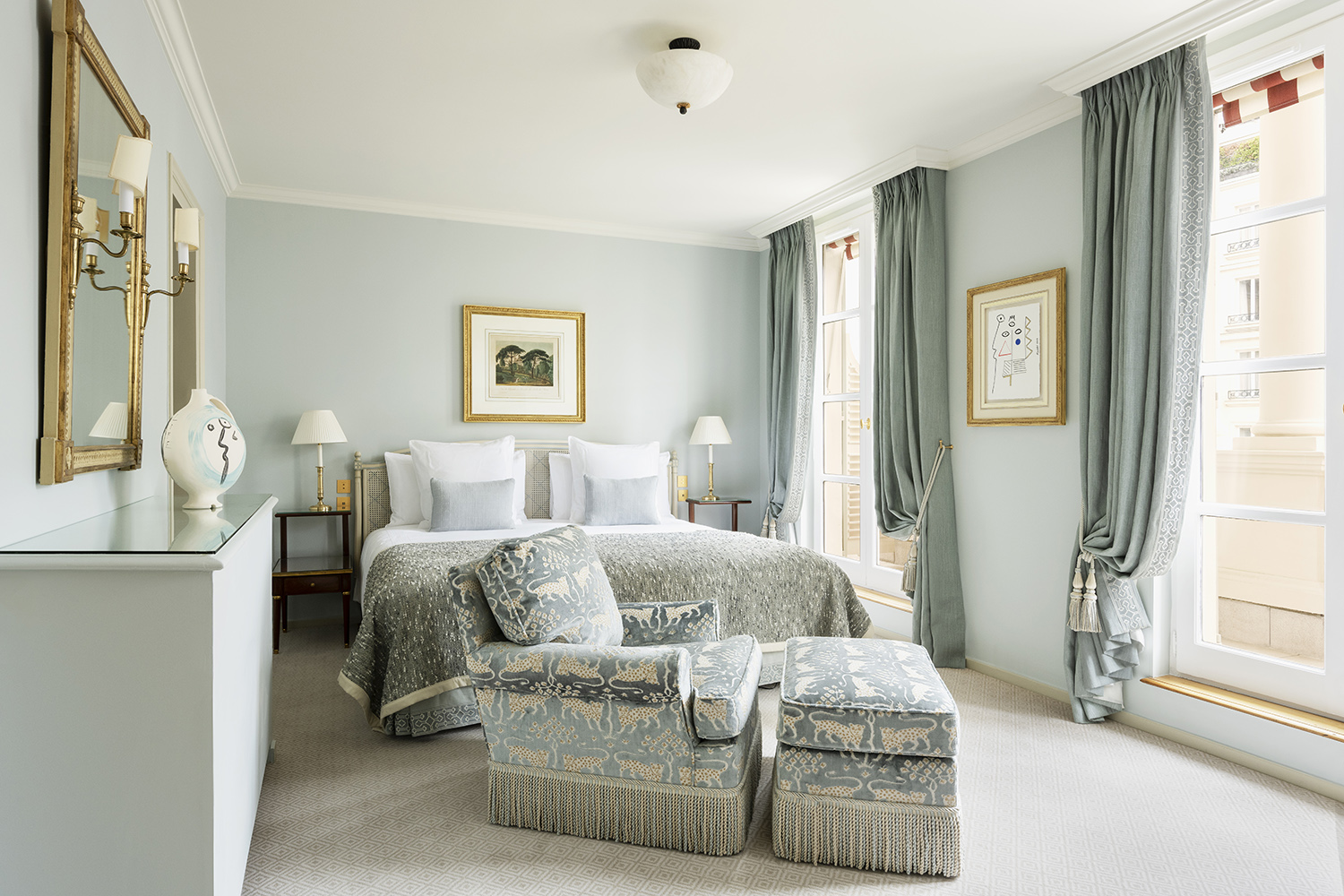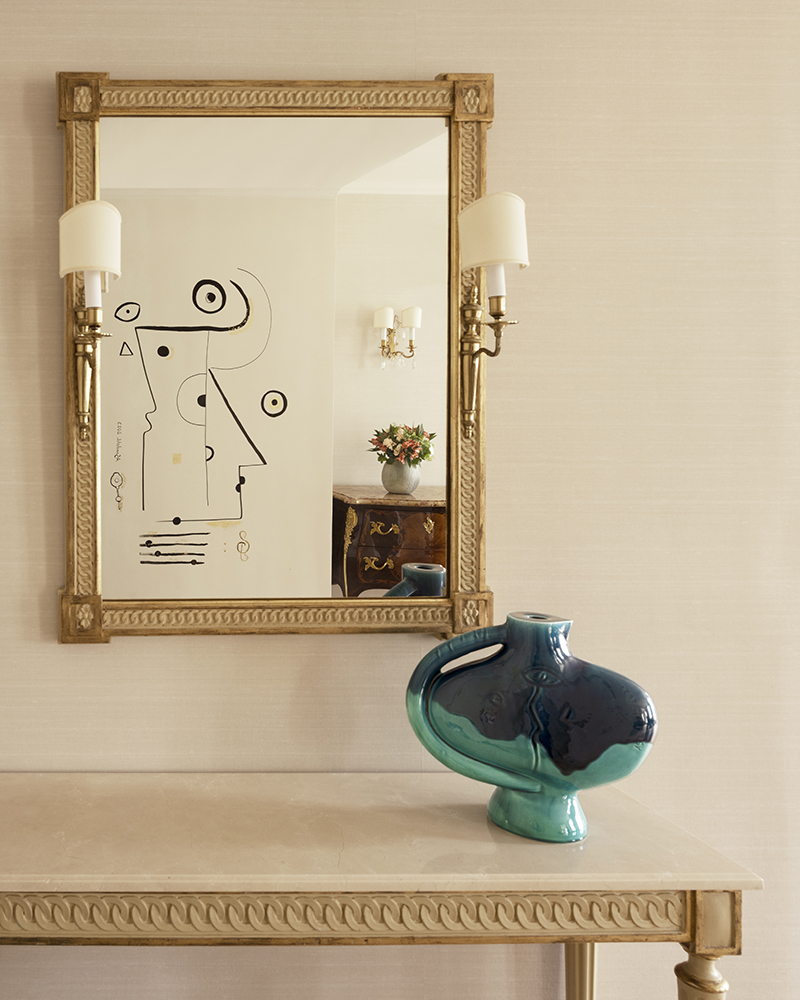 Next Post