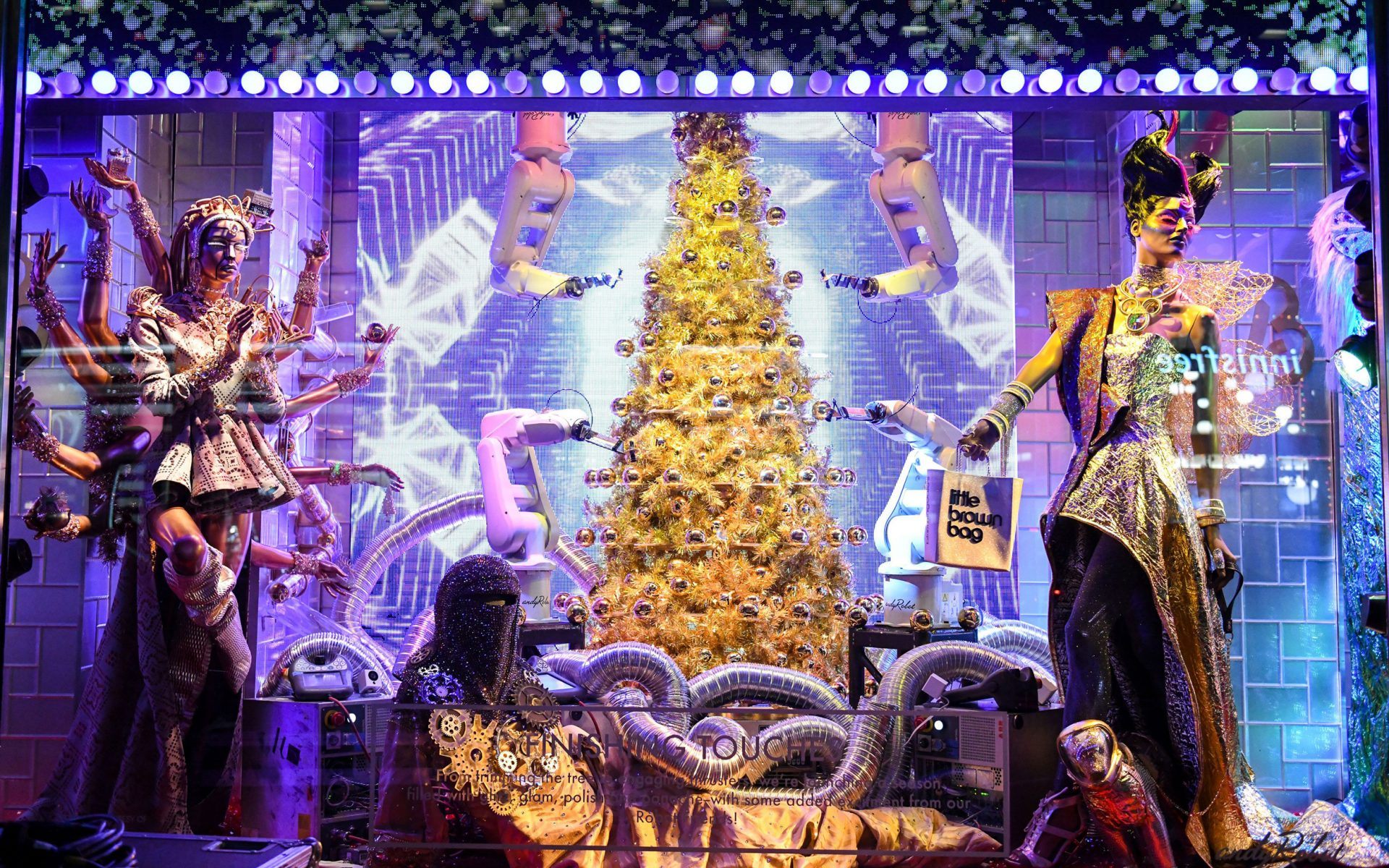 See the Most Spectacular Holiday Window Displays in New York City
Festive scenes at Bergdorf Goodman, Tiffany & Co., and Bloomingdale's are captivating shoppers this season
It's an annual tradition for the luxury retailers and department stores in New York City to transform their windows into captivating installations celebrating the holiday season. Unveiled at the end of November and on view through early January, the windows often feature over-the-top designs, exquisite craftsmanship, and joyous flair. With millions of visitors to Manhattan during the Christmas season, it is no wonder that stores hope to entice shoppers to linger and explore through their magical displays.
Here, Galerie shares a selection of not-to-be-missed holiday displays:
1. Bergdorf Goodman
754 5th Avenue
Bergdorf Goodman's theme this year is "BergdorfGoodTimes," which centers on holiday festivities and playful indulgences. This window, "Game Night," depicts a retro sleepover with pastel hues, musical instruments, games, and craft objects.
Recommended: Daniel Libeskind Discusses Creating Rockefeller Center's Christmas Tree Star
2.Tiffany & Co.
727 5th Avenue 
Tiffany & Co.'s holiday windows borrow from the store's New York City environs, depicting mice in playful moments incorporating the iconic Tiffany Blue Box. This particular scene takes viewers into a jubilant winter circus with acrobatics, cannons, and flaming hearts.
3. Bloomingdale's
1000 Third Avenue
The 50th anniversary of the Apollo II moon landing inspired Bloomingdale's windows, which evoke the glamorous outer-space theme with otherworldly mannequins and robotic mechanisms.
4. David Yurman
114 Prince Street
David Yurman's windows conjure an arctic wonderland with frozen branches and exquisite jewels balanced atop blocks of ice. For the second year in a row, the esteemed jewelry brand will also raise awareness for Polar Bears International, a nonprofit dedicated to the protection of the endangered creatures, through sales of its North Star bracelet and necklace.
5. Hermès
691 Madison Avenue
At Hermès, miniature blue factory workers appear busy producing the brand's accessories in their workshop. The holiday displays were created by Brooklyn-based design studio Heavy Eyes.
Next Post