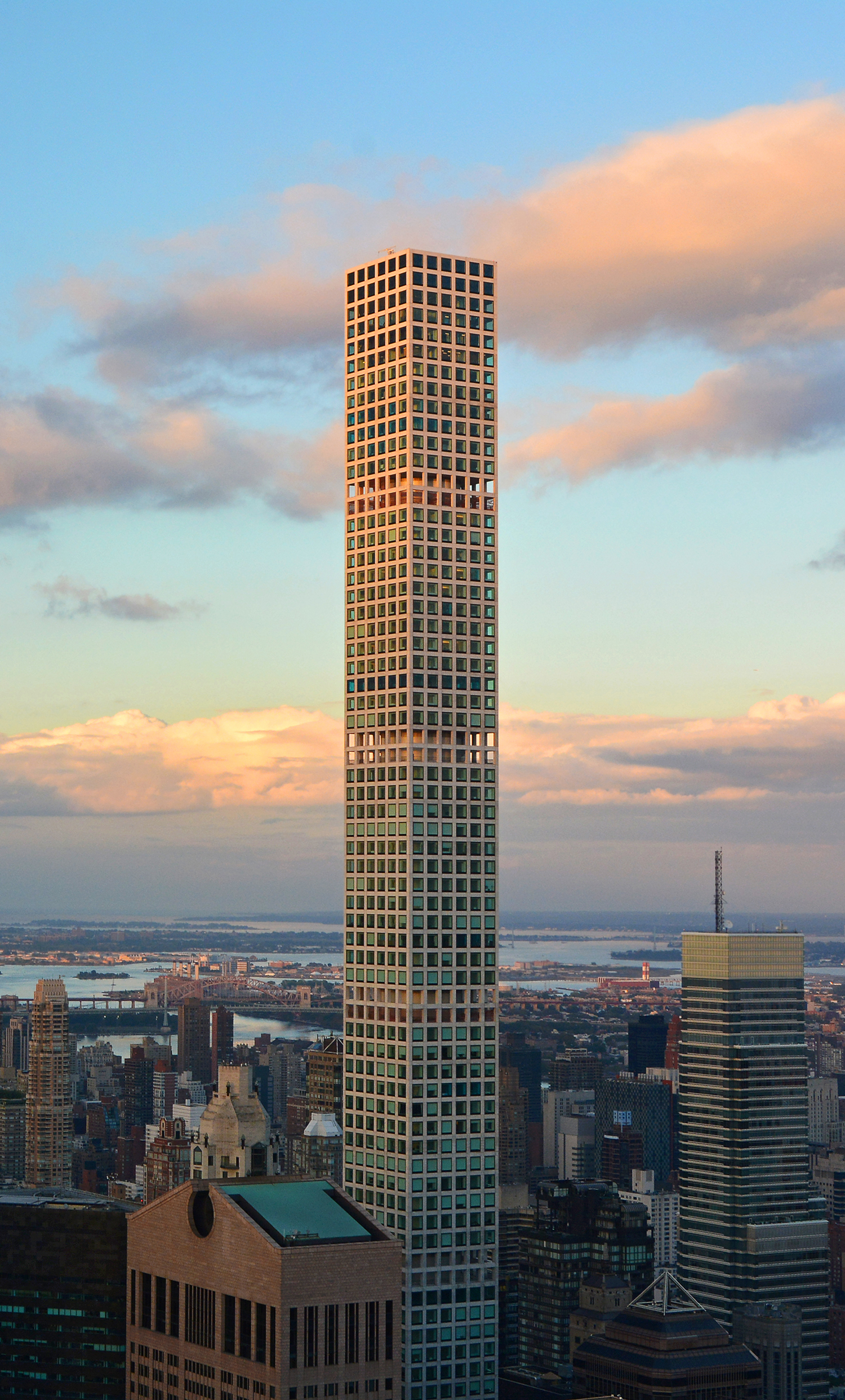 No hyperbole. This minimalist residence in the middle of Manhattan is literally a "work of art." Occupying the entire 79th floor of skyscraper 432 Park Avenue, the stunning aerie is the total vision of acclaimed Japanese artist Hiroshi Sugimoto, who spent four years turning a 7,700-square-foot raw space into a livable apartment for a pair of art-collecting clients. Primarily known for his transportive seascape photographs, Sugimoto also dabbles in architecture: In 2017, he completed an observatory at his Odawara Art Foundation in Japan.
Boasting ancient Japanese cedar floors, shikkui plaster walls, and hand-made smoky clay tiles, the wabi-sabi abode is the first New York project by Sugimoto's architecture firm, New Material Research Laboratory. All of the works of art on the walls are also his, as are the furnishings and light fixtures. Additionally, the five-bedroom home comes with a site-specific permanent installation, The Floating Inner Garden, which features a gnarled pair of bonsai separated by an enormous slab of Komatsu stone.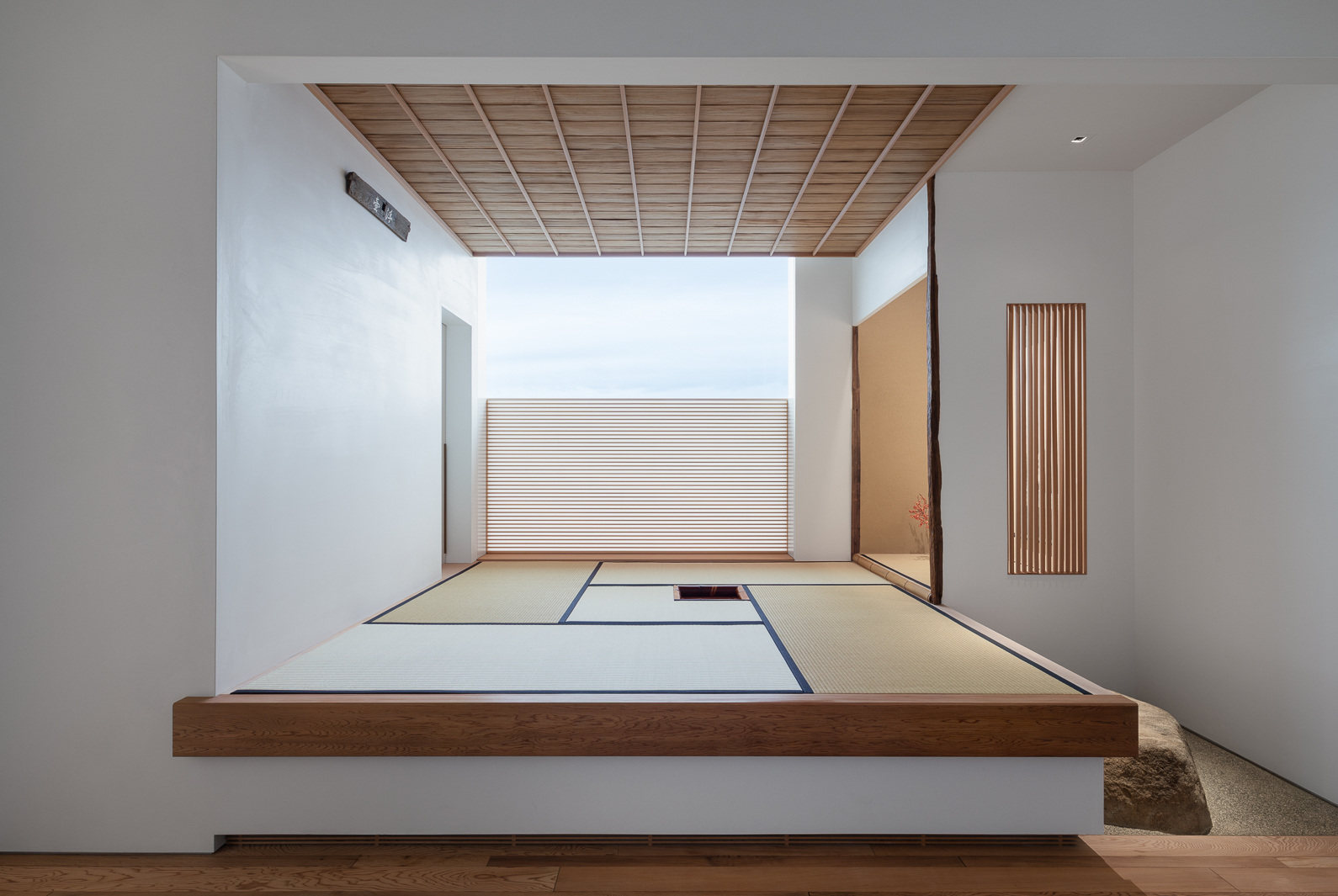 To complete the meditative atmosphere, Sugimoto installed custom motorized blinds inspired by traditional Japanese shoji screens. The intent is for residents to cover the lower half of the enormous square windows (each ten feet by ten feet) so only sky is showing—cutting off the frenetic city below, both literally and figuratively. This reportedly has an "incredible" and "overwhelming" effect when done to the windows, according to a 2019 feature on the residence in T Magazine. 
This is the second apartment at 432 Park to enter the market at over $100 million in recent months. In July, the 96th floor penthouse listed for $169 million, making it the most expensive residence in the city.
The home is listed with Noel Berk of Engel & Völkers Mercedes Berk. See more photos below.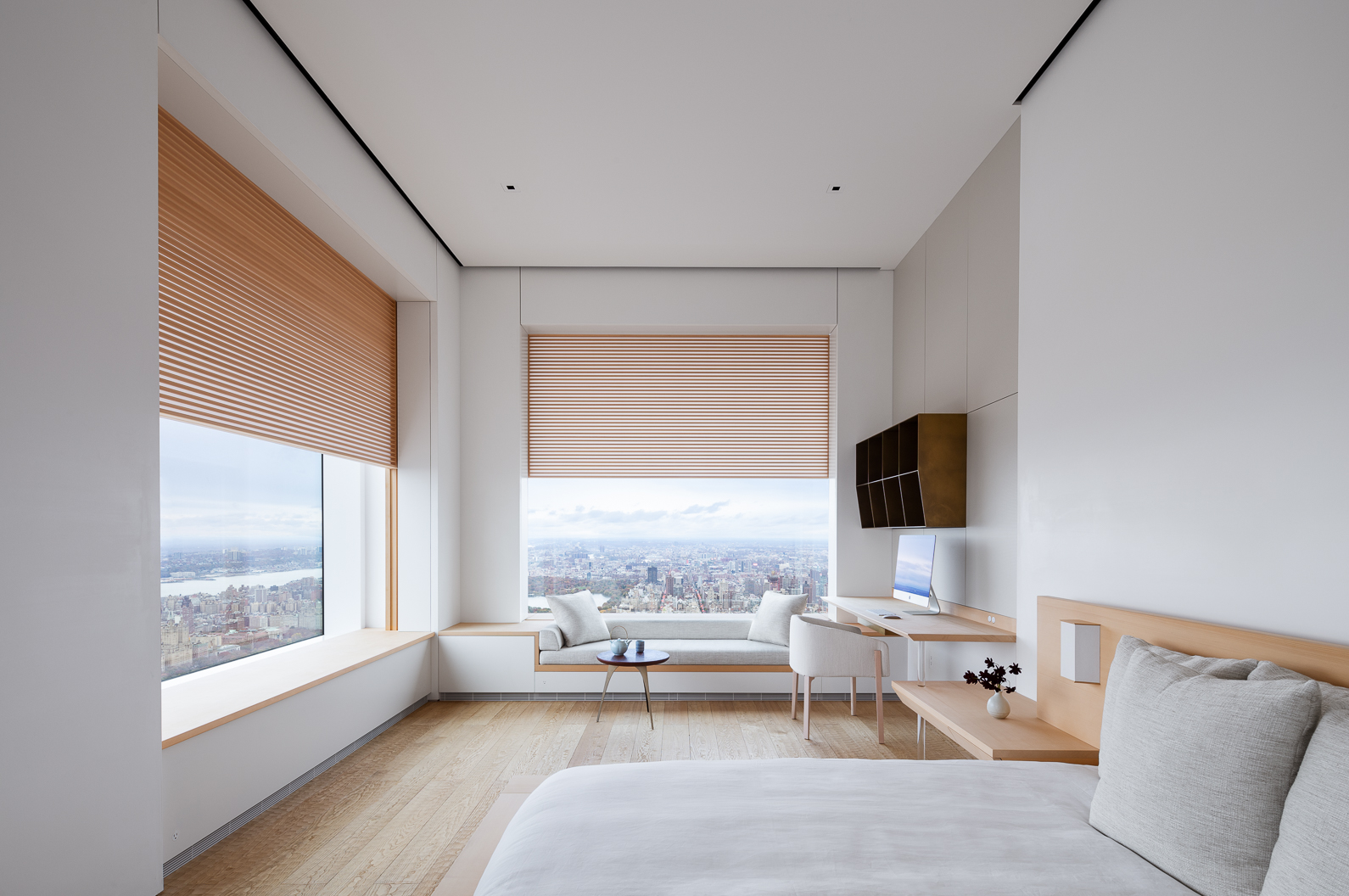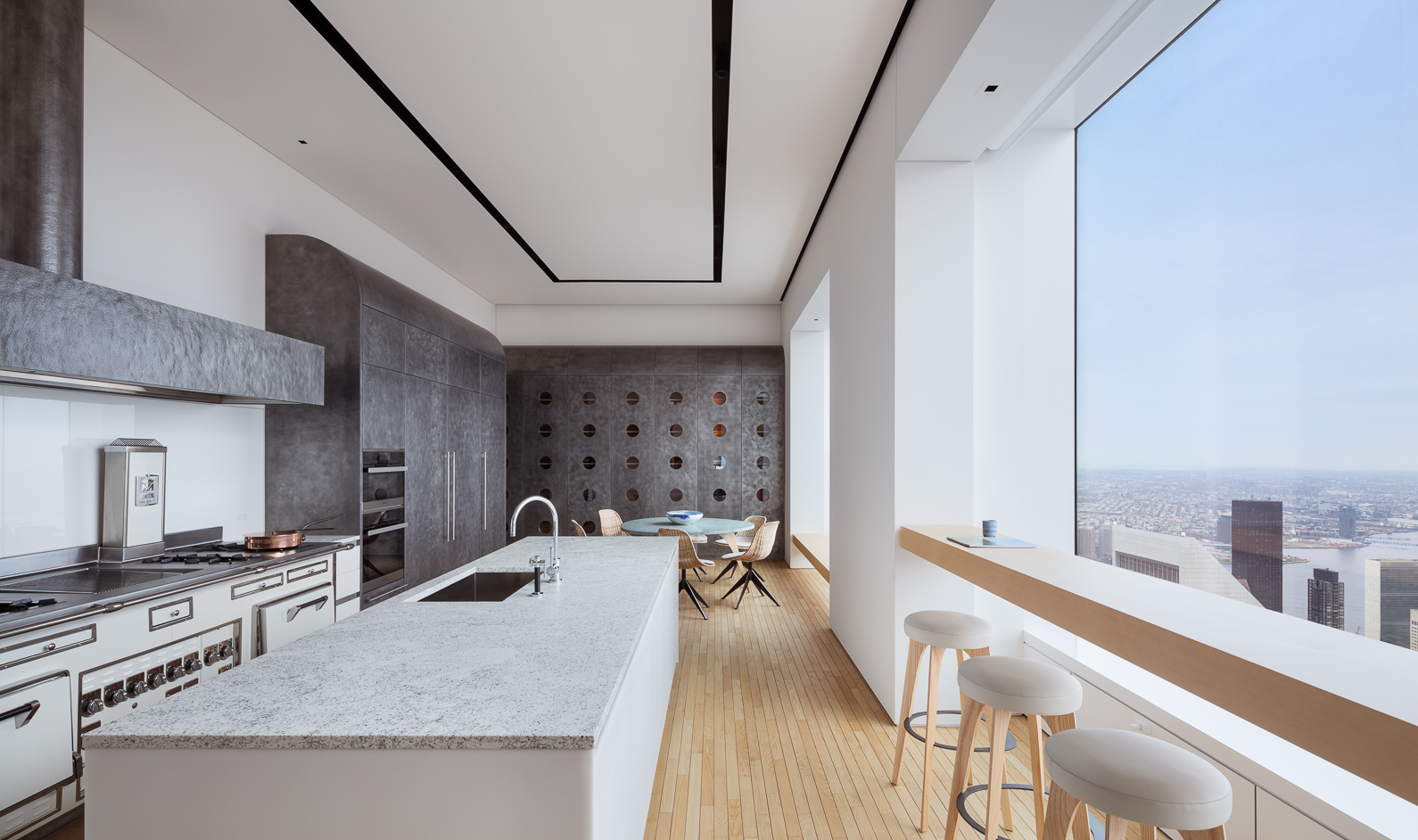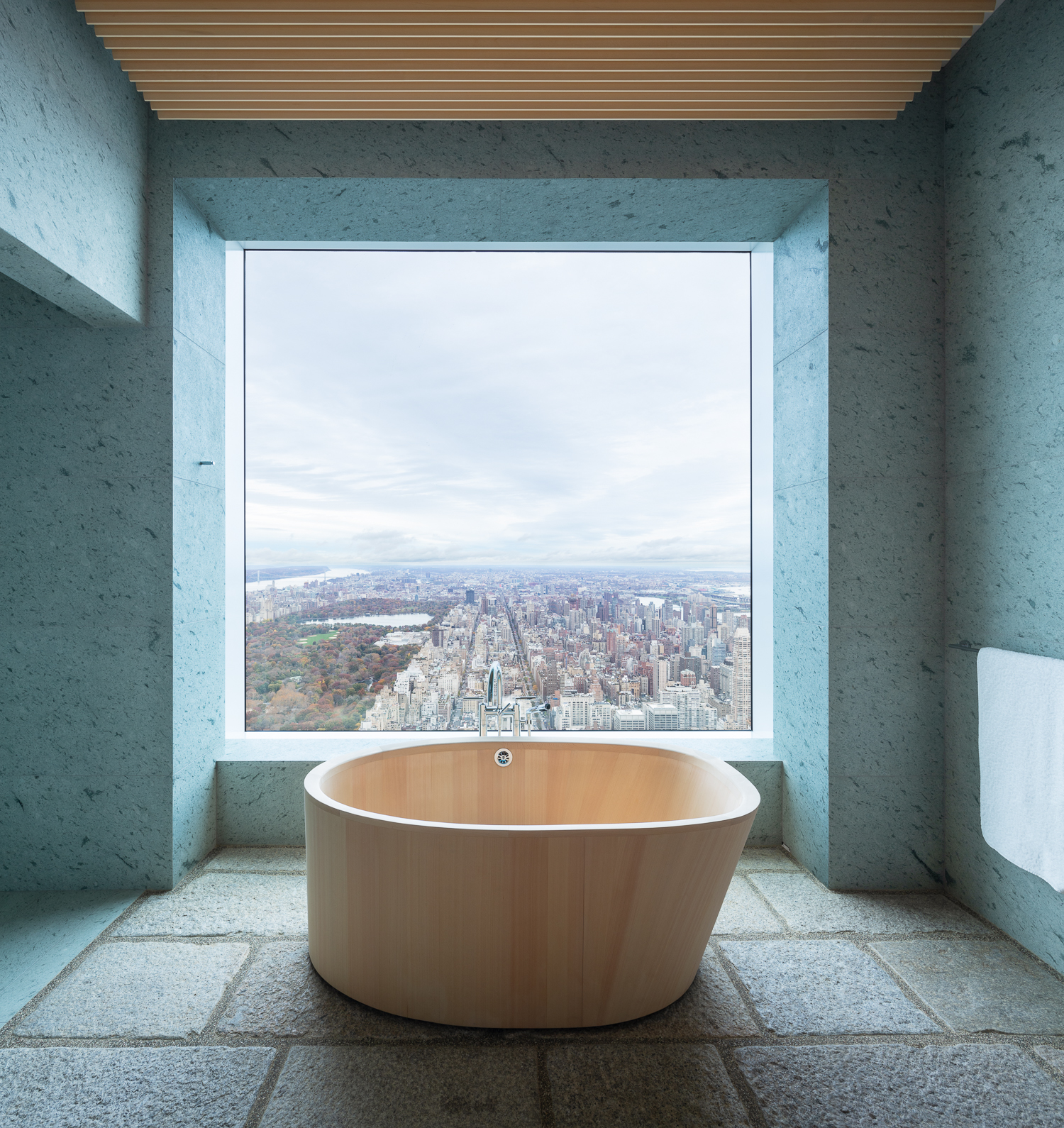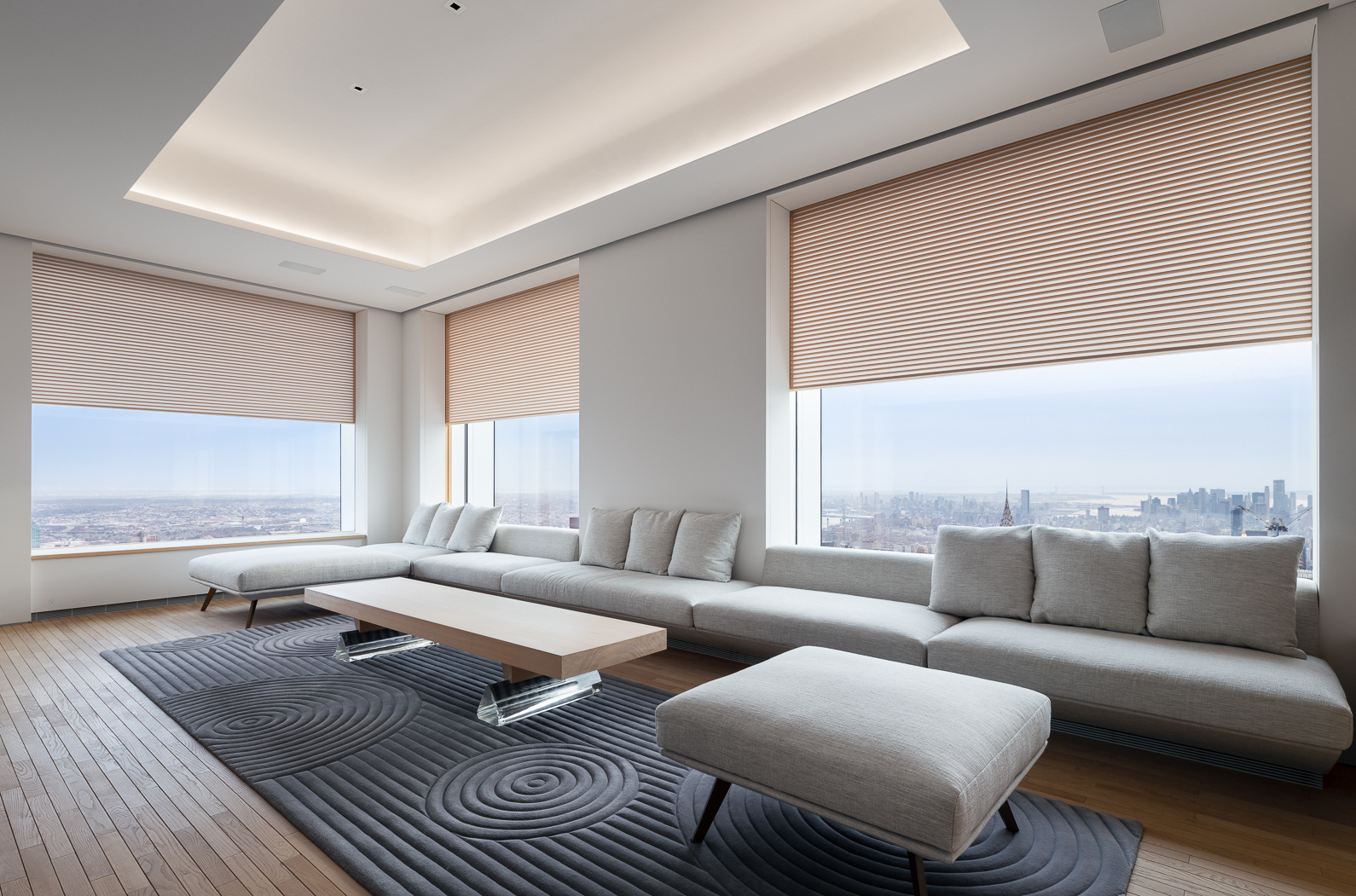 Next Post