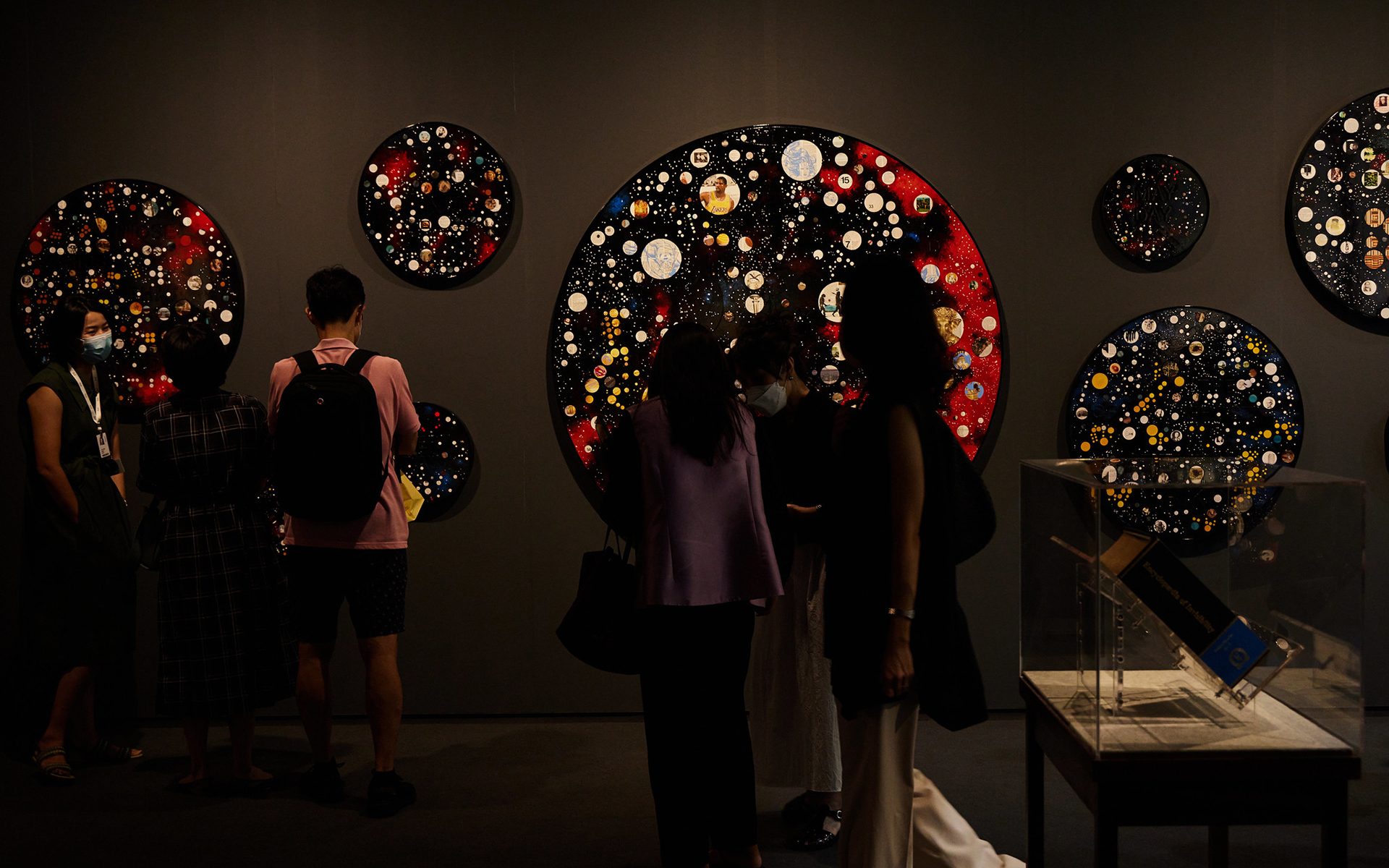 See Highlights from the Inaugural Frieze Seoul Art Fair
Major galleries brought a diverse selection of works to the debut event, which ran in tandem to the 20th presentation of the Korea International Art Fair
"Everyone wants art in their life," Pace Gallery President Marc Glimcher shared during a preview of the newly expanded gallery complex in the Hannam-dong gallery neighborhood of Seoul. The arrival of the first Frieze Art Fair in Asia inevitably brought with it anticipation of expanding global art markets and audiences. If Pace—as well as other established galleries opening permanent locations in Seoul, including Lehmann Maupin, Perrotin, Thaddaeus Ropac, Gladstone, and Various Small Fires—is any indication, the market can barely keep up with demand.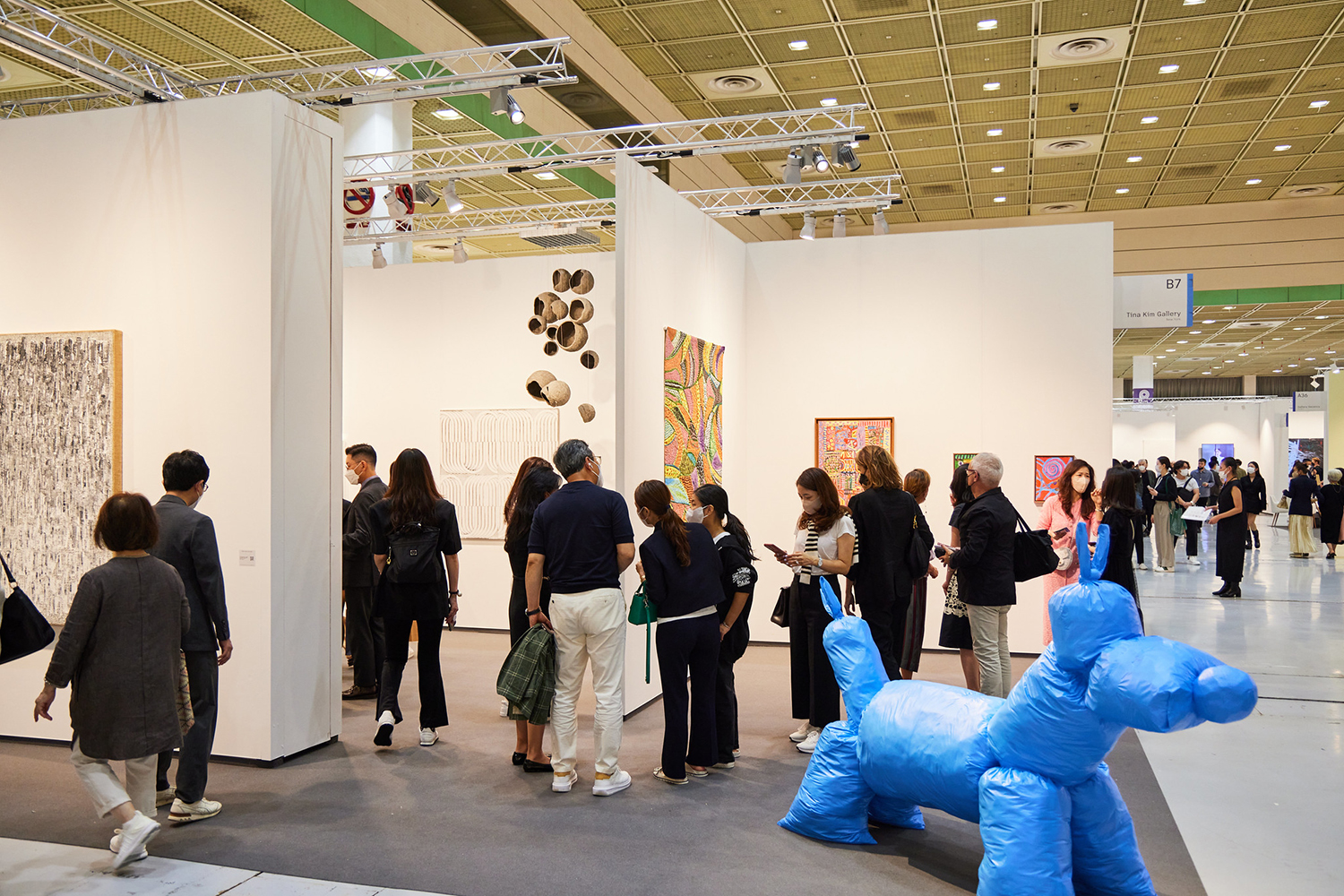 Both the debut of Frieze Seoul and the Korea International Art Fair (KIAF), celebrating its 20th anniversary this year, shared a home at the Coex Convention & Exhibition Center, or Coex, in the city's bustling Gangnam district, for the long weekend. Highlighting global galleries, such as Hauser & Wirth, Blum & Poe, Carlos/Ishikawa, Tina Kim, Galerie Chantal Crousel, Gagosian, and kurimanzutto, with local institutions like Kukje Gallery, Gallery Hyundai, Gallery Baton, and PKM, the fairs are a bridge for many who are in South Korea for the first time.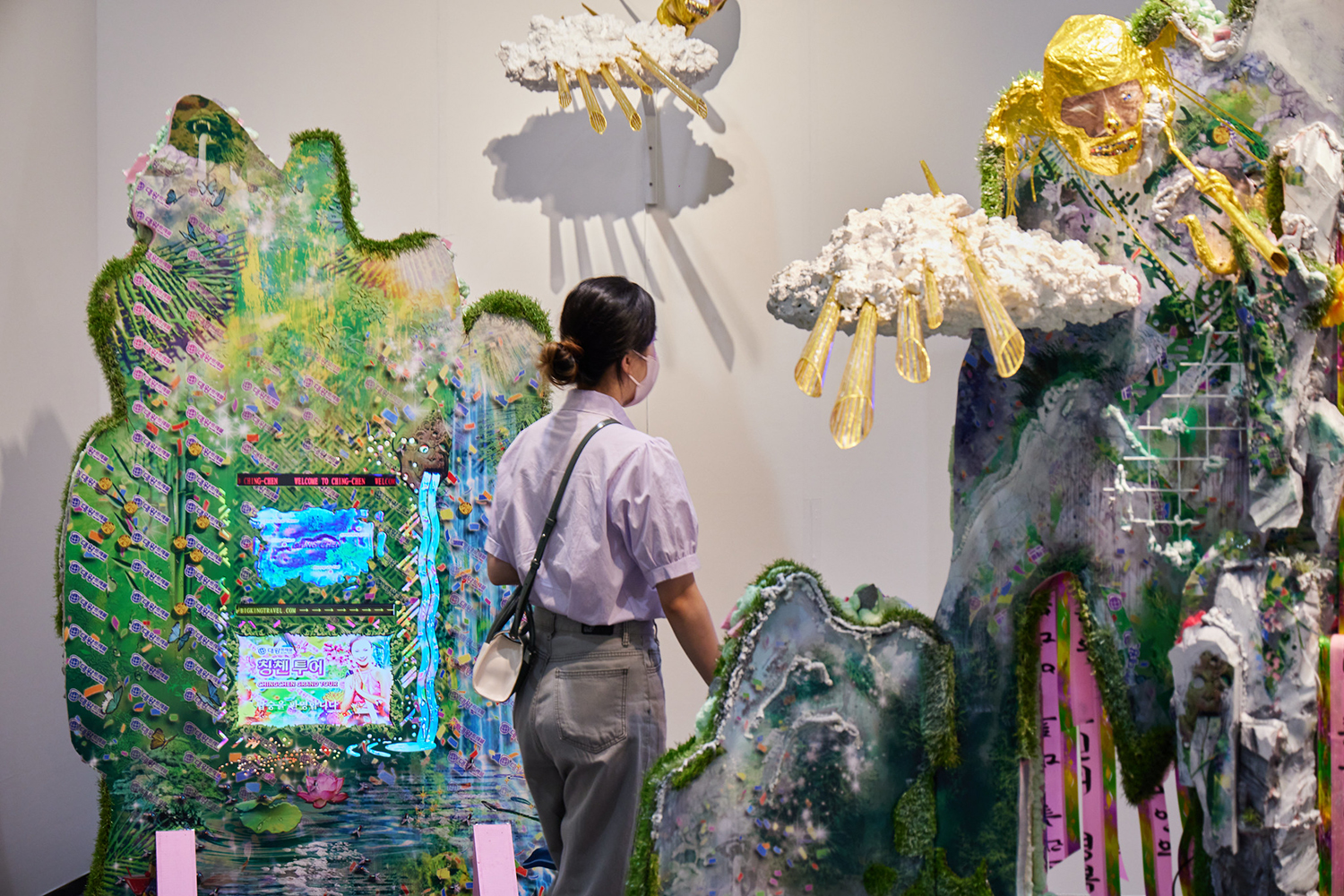 Highlights of the festivities included Sungsil Ryu's amusing, colorful installations that combine traditional visual artistic styles (flowers, waterfalls) with subtle political commentary at Seoul gallery P21's booth; Hakgojae's presentation of established Korean artists, such as Sang-Wooc Rhee; and work by Korean Haegue Yang at both kurimanzutto and Kukje. Also worth noting at Frieze were the wall works by Tishan Hsu at Hong Kong's Empty Gallery; spare canvases by Yun Hyong-keun and Chung Chang-Sup at PKM; and Kelly Akashi's delicate hand-blown glass and metal sculptures at New York– and Los Angeles–based gallery Francois Ghebaly.
Over at KIAF, standouts included Jeong Jeong-ju's video-within-a-sculpture at gallerychosun's booth, Soonwon Youn's modern textured portraits depicting traditional Korean porcelain vases at Moin Gallery, and older work by Lee Ufan at Duru Artspace.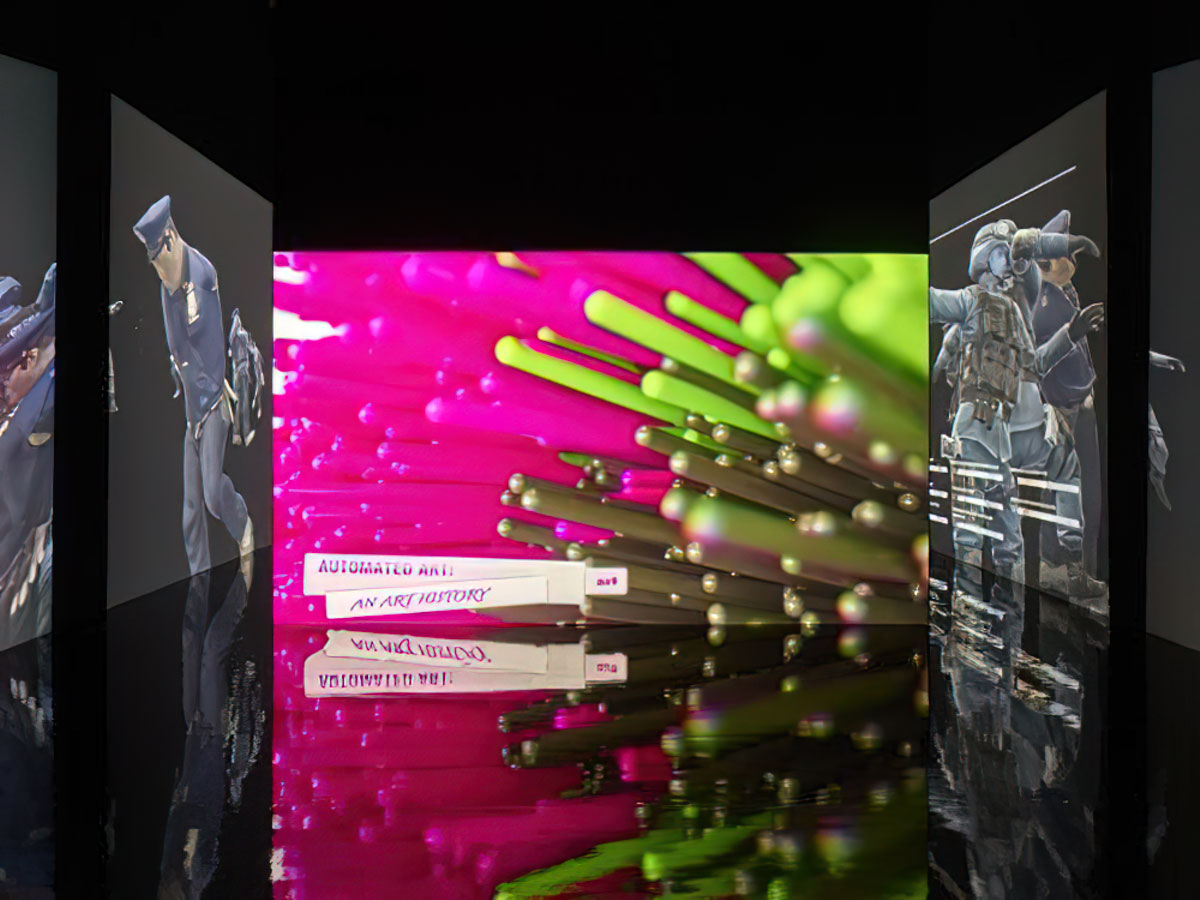 Around town, museums mounted a buzzworthy selection of shows, including "Cloud Walkers" at the Leeum Museum of Art and "Seoul Weather Station" by Moon Kyungwon and Jeon Joonho at Art Sonje Center (where Korakrit Arunanondchai also opens the exhibition "Songs for dying and Songs for living"), each of which addressed the timely threats of climate and ecological disasters. Whistle gallery presented "Oblique Afternoons," video installations by Taeyoon Kim, open through October 1.
The National Museum of Modern and Contemporary Art, Korea (MMCA) hosted video artist Hito Steyerl's first exhibition in Asia, titled after her essay "A Sea of Data: Apophenia and Pattern (Mis‒)Recognition," up through September 18, as well as "MMCA Lee Kun-hee Collection: Lee Jung Seop," comprised of 100 works—90 paintings by Lee Jungseop, from the nearly 1,500 pieces donated by the late Lee Kun-hee, president of Samsung group, with another 10 works from the museum's collection, on view through April 2023.
Also taking place during the fair weekend was Ayoung Kim's show "Syntax and Sorcery," which included a film installation that follows a female delivery rider searching for her own identity in a futuristic world, and Christie's special exhibition "Flesh and Soul: Bacon/Ghenie," where work by Francis Bacon was displayed alongside pieces by Adrian Ghenie (who also has a solo show of charcoal drawings at Pace). Hong Gyu Shin welcomed "Renegade Amalgamation," a special temporary presentation of the Shin Collection, the New York–based collector's personal cache, which includes works by David Hockney, Congo, Balthus, and Keunmin Lee previously loaned to the Museum of Modern Art (MoMA), the Guggenheim, and The Met in New York as well as the Tate museum in London.
It was a dynamic kickoff to a new addition to the cultural fair circuit certain to secure Seoul a place on art collectors' and connoisseurs' September calendars for many years to come.
Next Post