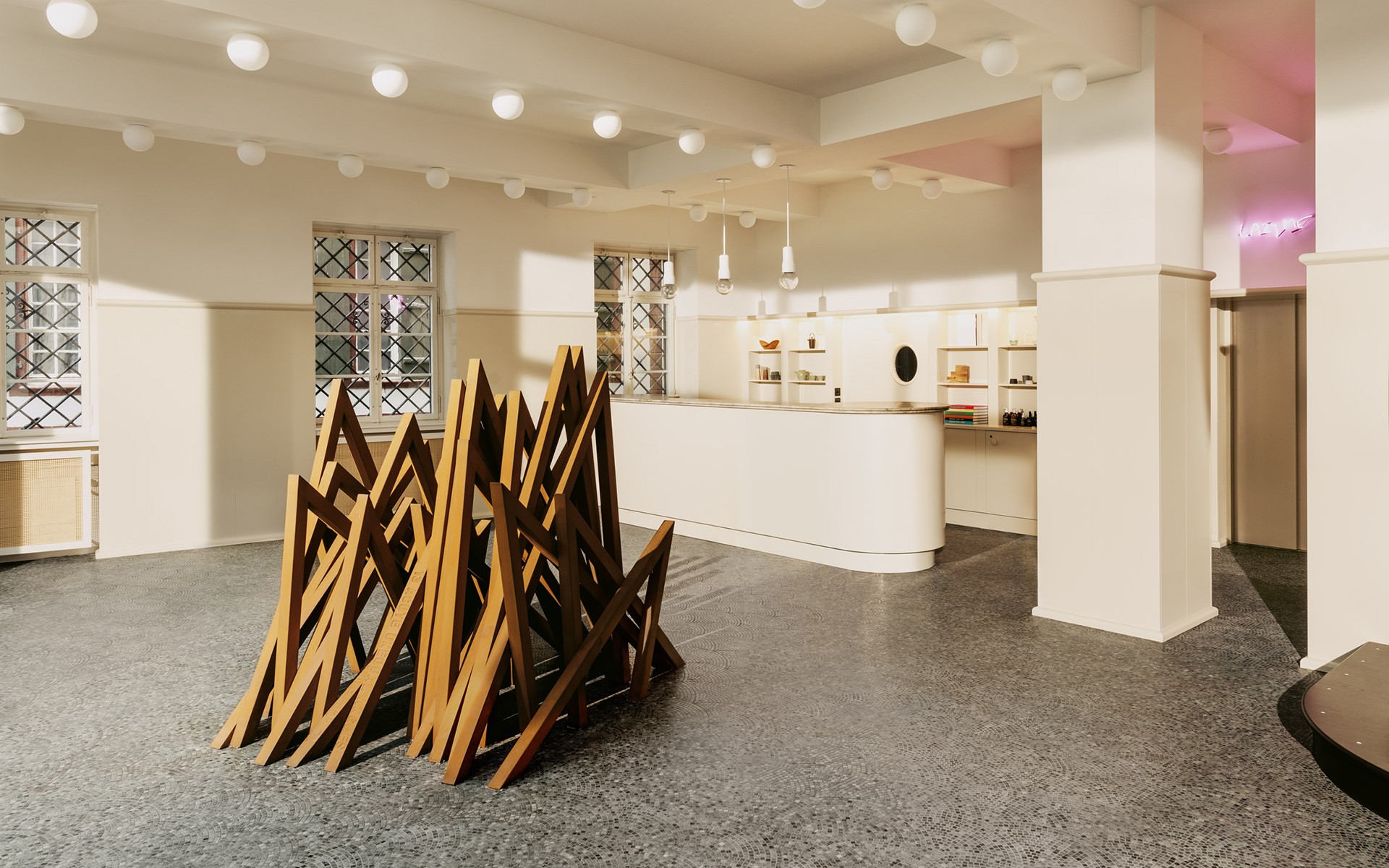 Inside Herzog & de Meuron's Dazzling New Hotel in Switzerland
The lobby of the Volkshaus Basel doubles as an exhibition space and features an inaugural work by French artist Bernar Venet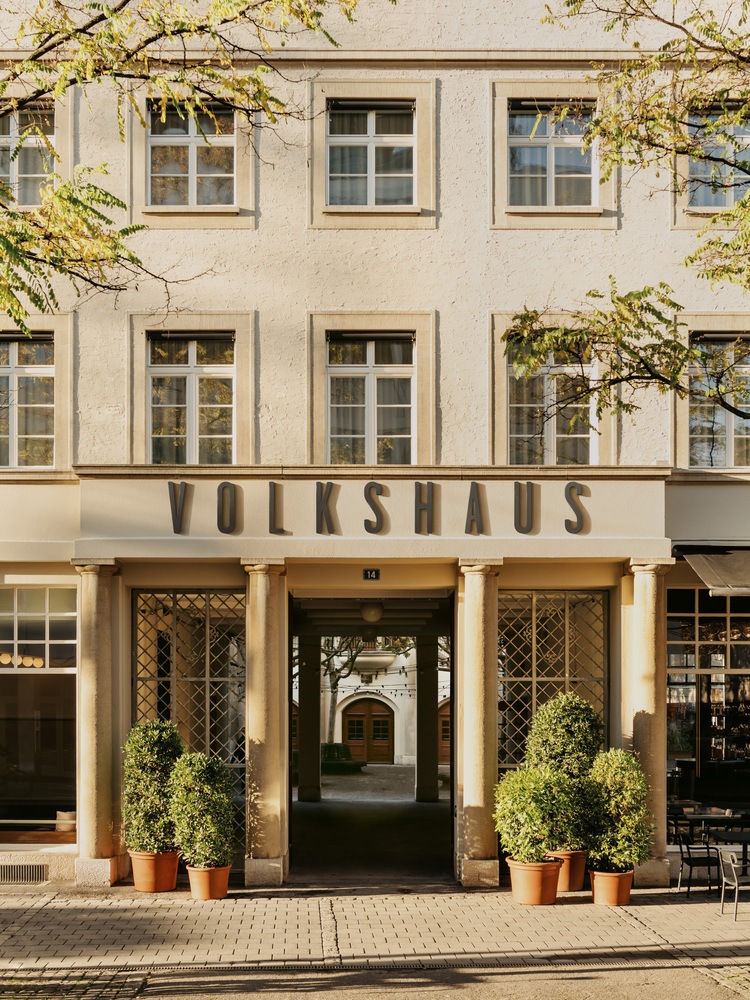 Art lovers eager to start plotting their itineraries for next year's Art Basel will be delighted to learn that a chic new accommodation has just opened in the picturesque Swiss city. A perfect marriage of art and architecture, the new Volkshaus Basel hotel is poised to be a hot spot when the major art fair returns in June.
Created by Pritzker Prize–winning firm Herzog & de Meuron, which is headquartered in Basel, the boutique property is housed in a historic Henri Baur building that initially comprised a concert hall, offices, and commercial space. Nearly torn down in the 1970s, the edifice was instead subject to a clunky renovation that bricked over windows and saw much of its internal character destroyed.
Around 2011, Herzog & de Meuron stepped in and devised a respectful plan to breathe new life into the timeworn landmark in a way that paid homage to its original architect. They began with a ground-floor Volkshaus Basel bar and brasserie, which were unveiled in 2013 and feature dark metal accents, beautifully scalloped floor tiles, and their custom Volkshaus chairs. "We started out by removing all the built-in additions and cladding applied to the building in the late 1970s," the architects said at the time. "Whenever possible, we recovered the original architecture of 1925."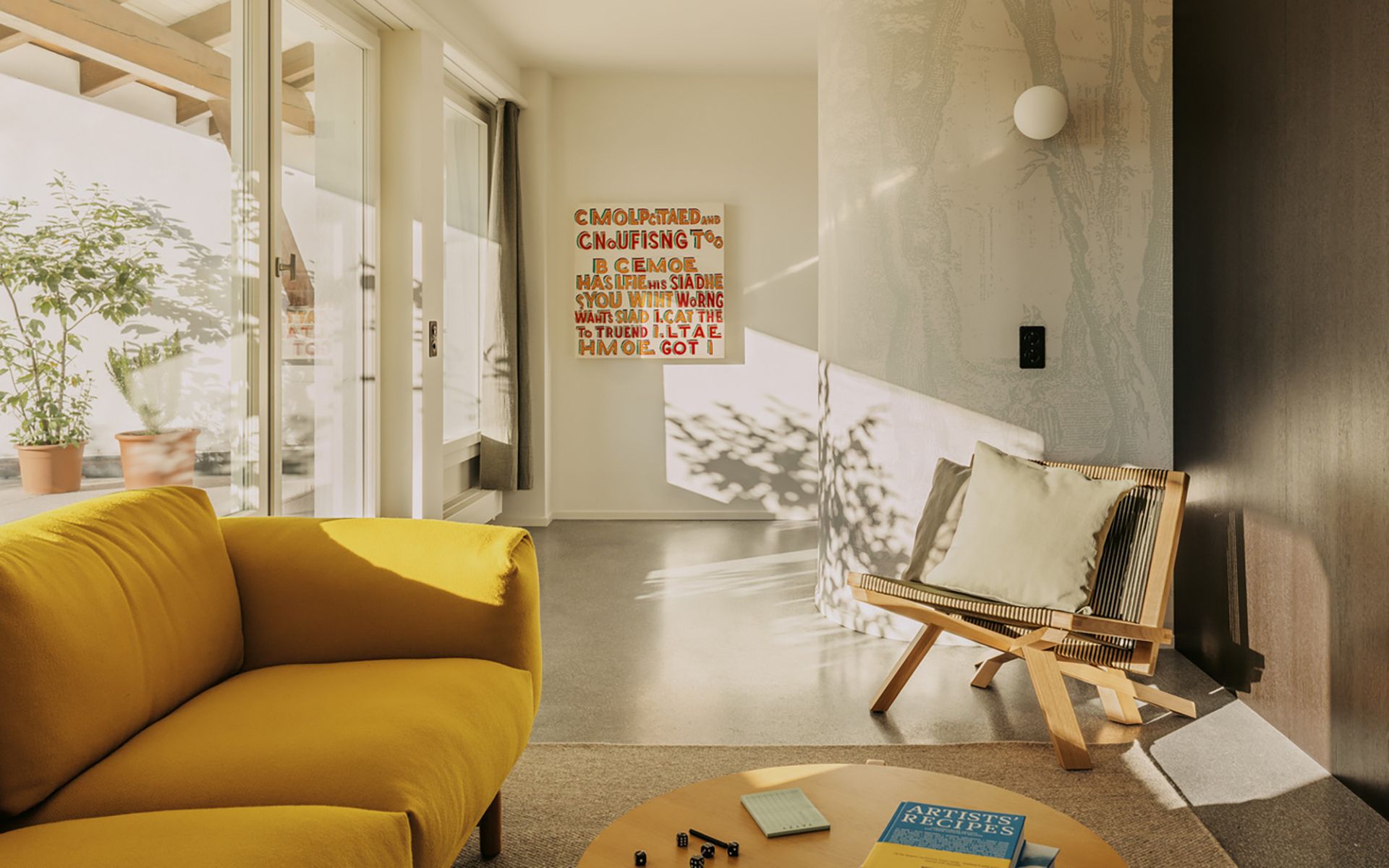 Seven years later, the 45-key Volkshaus Basel hotel is ready to open its doors. For the 45 rooms, the architects continued their approach of deferring to Baur's original floor plans, establishing a simple layout that incorporated a black-oak closet that runs the length of each space. This "closet" is where the shower and bath are located, sheathed in luminous green tiles and paved in terrazzo. A pale-green curtain can be used to divide the alcove from the rest of the room, which features custom wallpaper that depicts 17th-century etchings of local landmarks and furnishings like chairs, ottomans, and lamps created by the architects.
The lobby, meanwhile, doubles as an exhibition area curated by the local gallery Von Bartha. Inaugurating the space—which was crafted to be a companion to the bar thanks to an inverted color scheme—is a steel sculpture by fabled French artist Bernar Venet, who last year welcomed Galerie to his stunning estate in the South of France. Composed of his signature rust-colored forms, the piece resembles an abstracted bonfire—and it will no doubt serve as a warm welcome for art-starved visitors when they are finally able to arrive.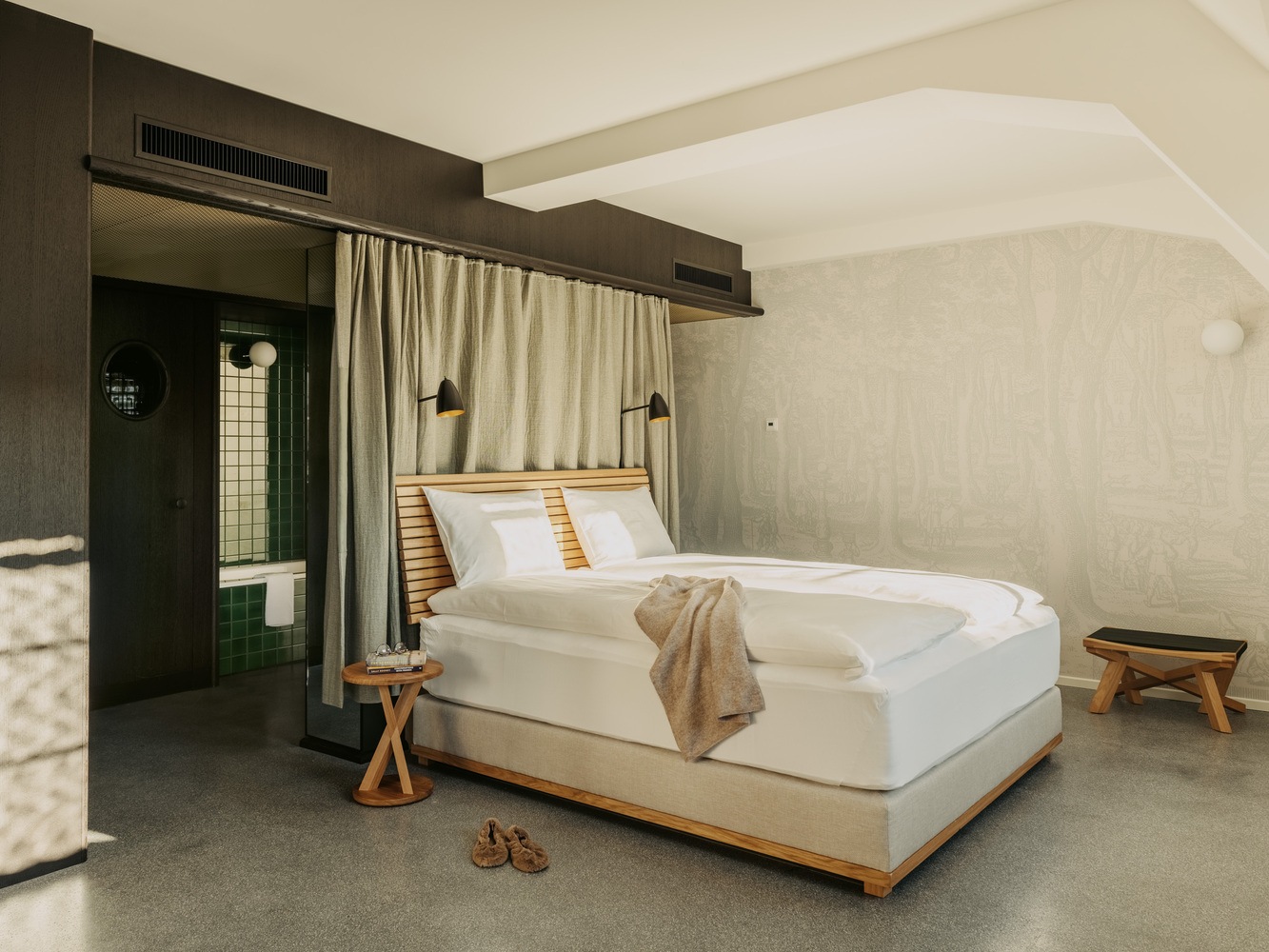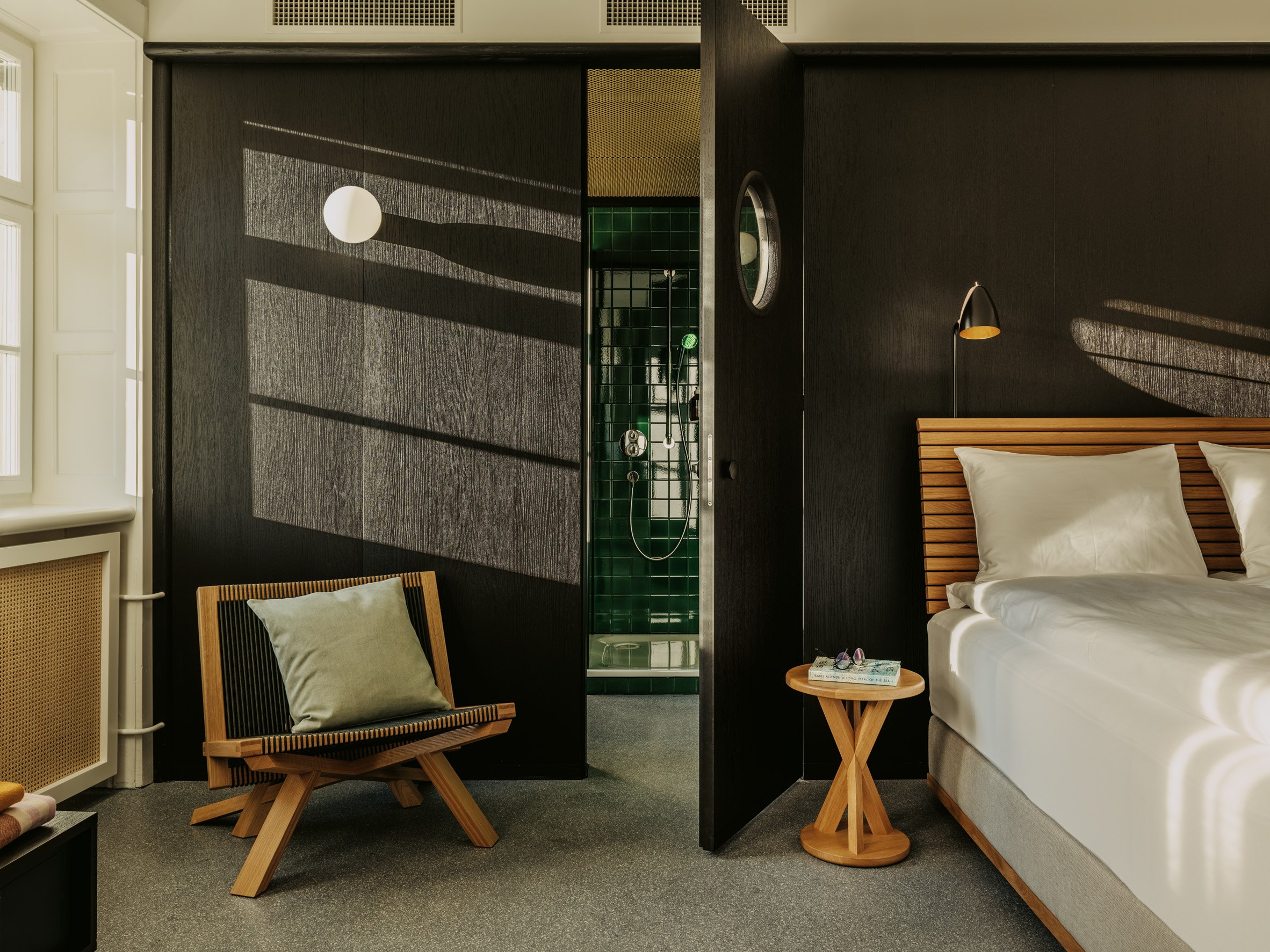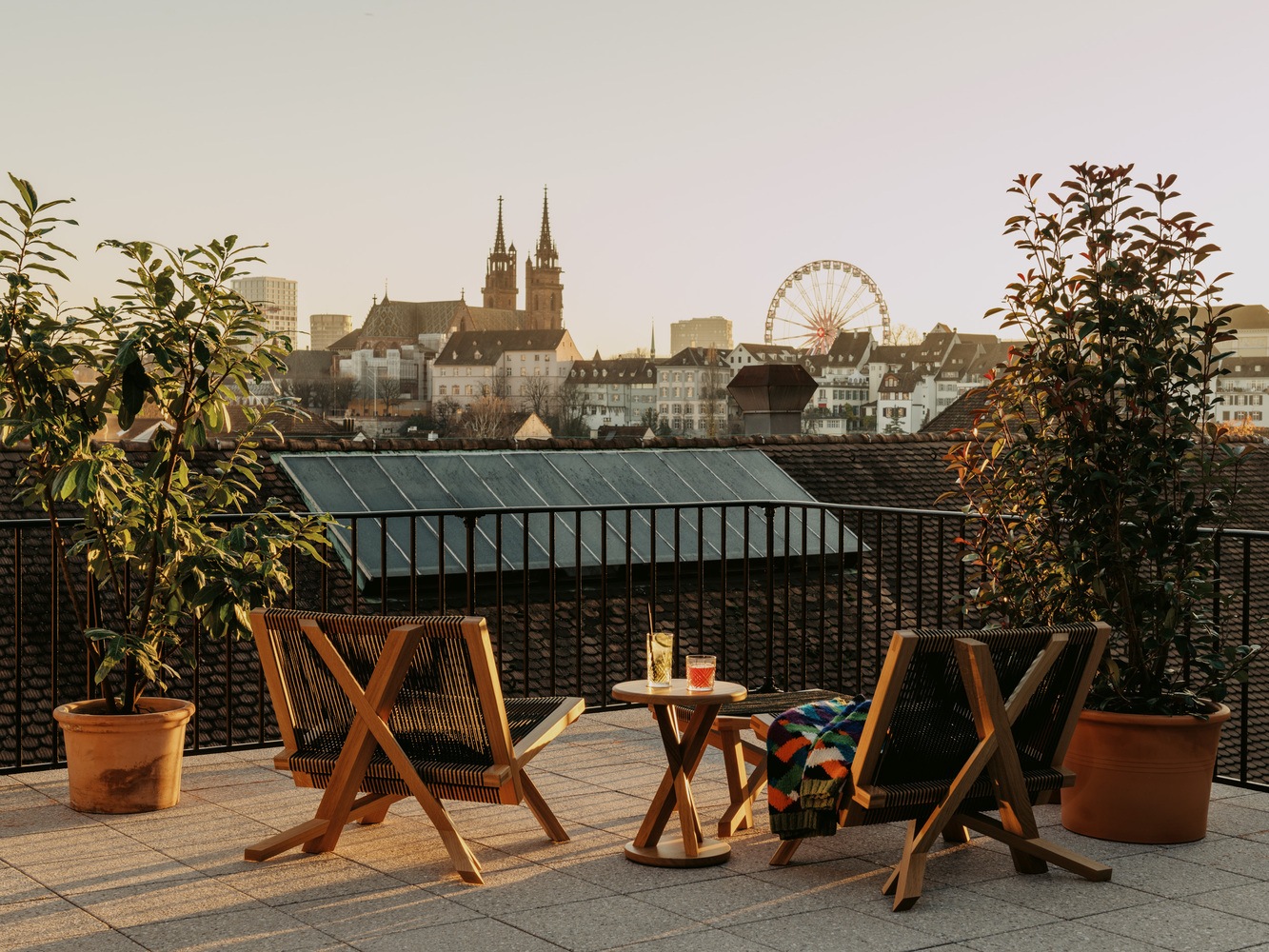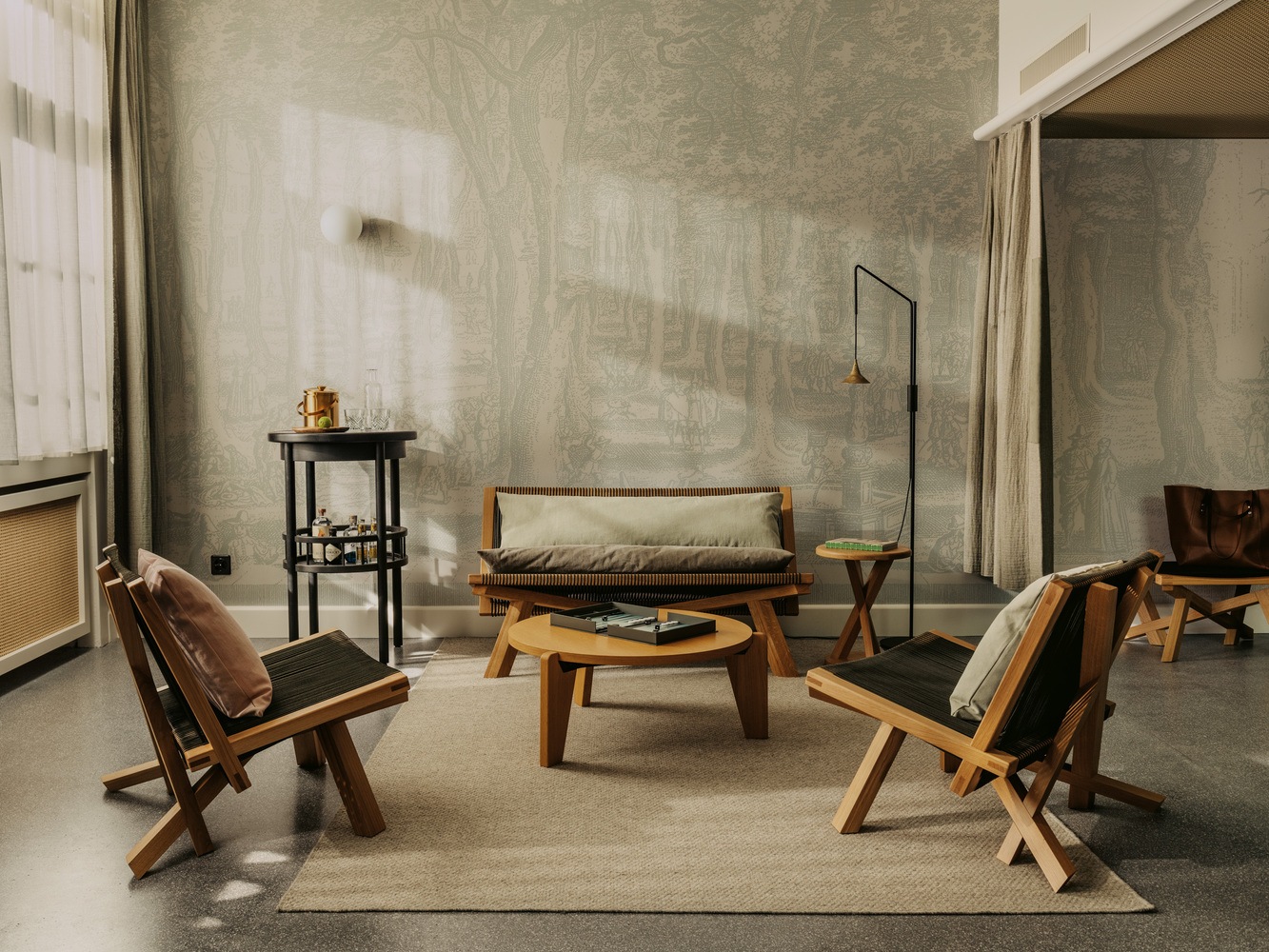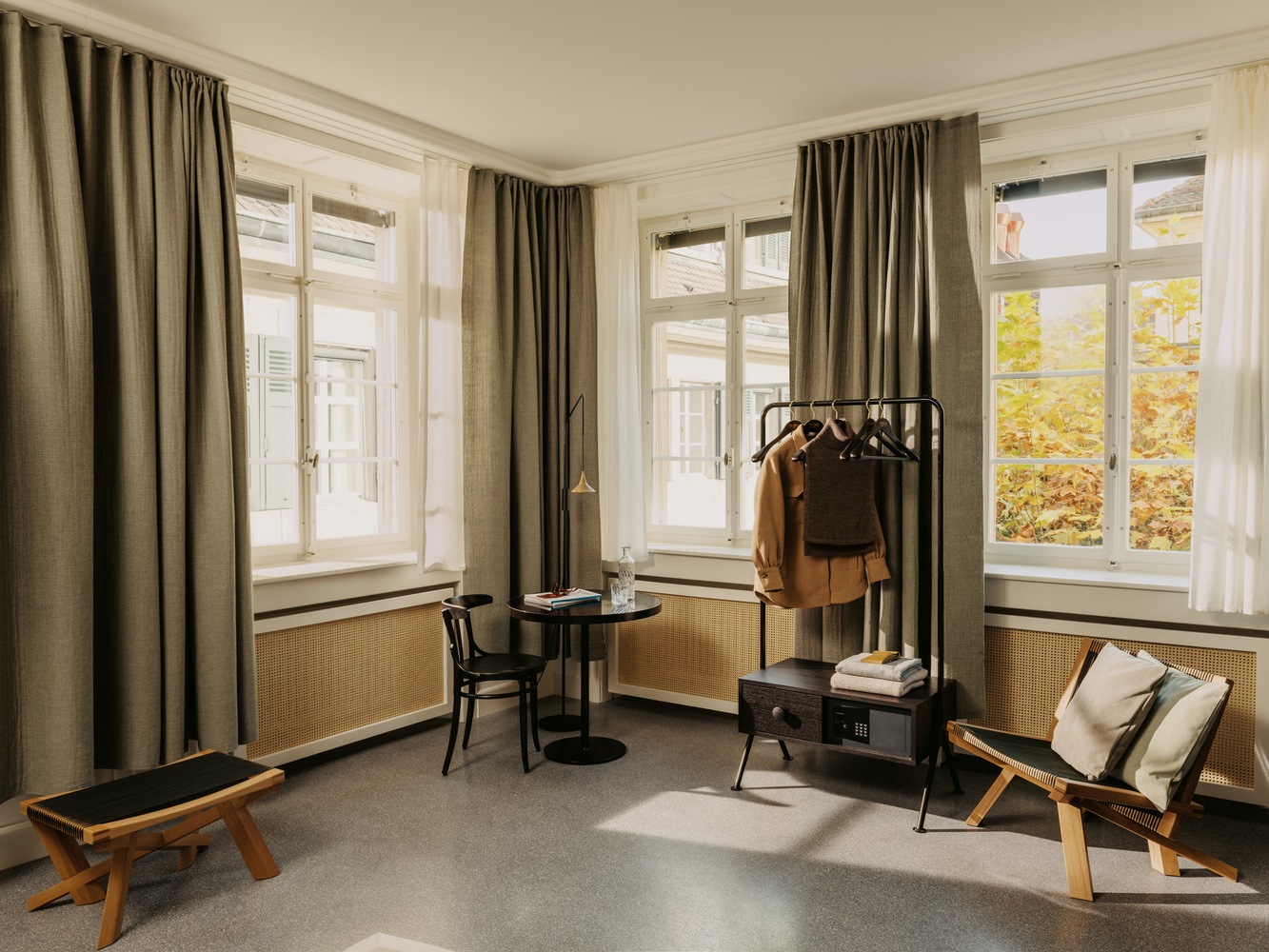 Next Post