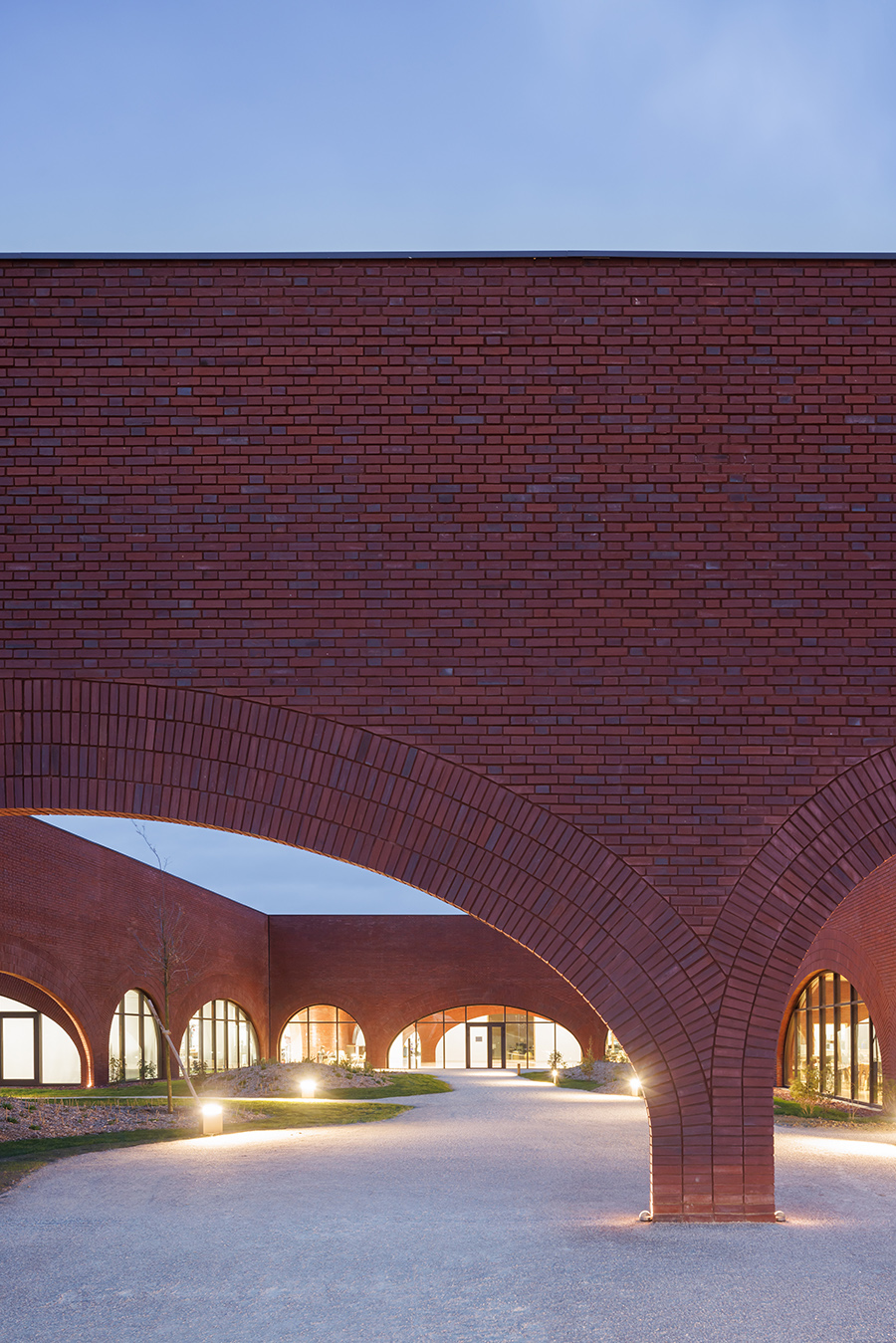 With a masterful design by Paris-based architect Lina Ghotmeh, one of Galerie's 2021 Creative Minds, the new Hermès leather atelier in Normandy perfectly encapsulates the French luxury brand's twin commitments to sustainability and craftsmanship. Clad in over 500,000 locally-produced bricks, the innovative workshop is the second site in the company's Normandy hub and will house 260 artisans tasked with producing an array of bags, small leather goods, saddles, and bridles using the maison's time-honored techniques.
The Lebanese-born Ghotmeh, who will soon unveil the 2023 Serpentine Pavilion in London, is known for infusing her bold, rigorous designs with poetic historical references and a deep sense of place. Here, on an erstwhile industrial brownfield site, the architect has taken cues from the movement of horses, a noted symbol of Hermès, by conjuring a series of sweeping brick arches organized around a central courtyard. This crucial open-air space not only serves as a gathering place for workers, but it also allows natural light and ventilation to permeate into the workshop.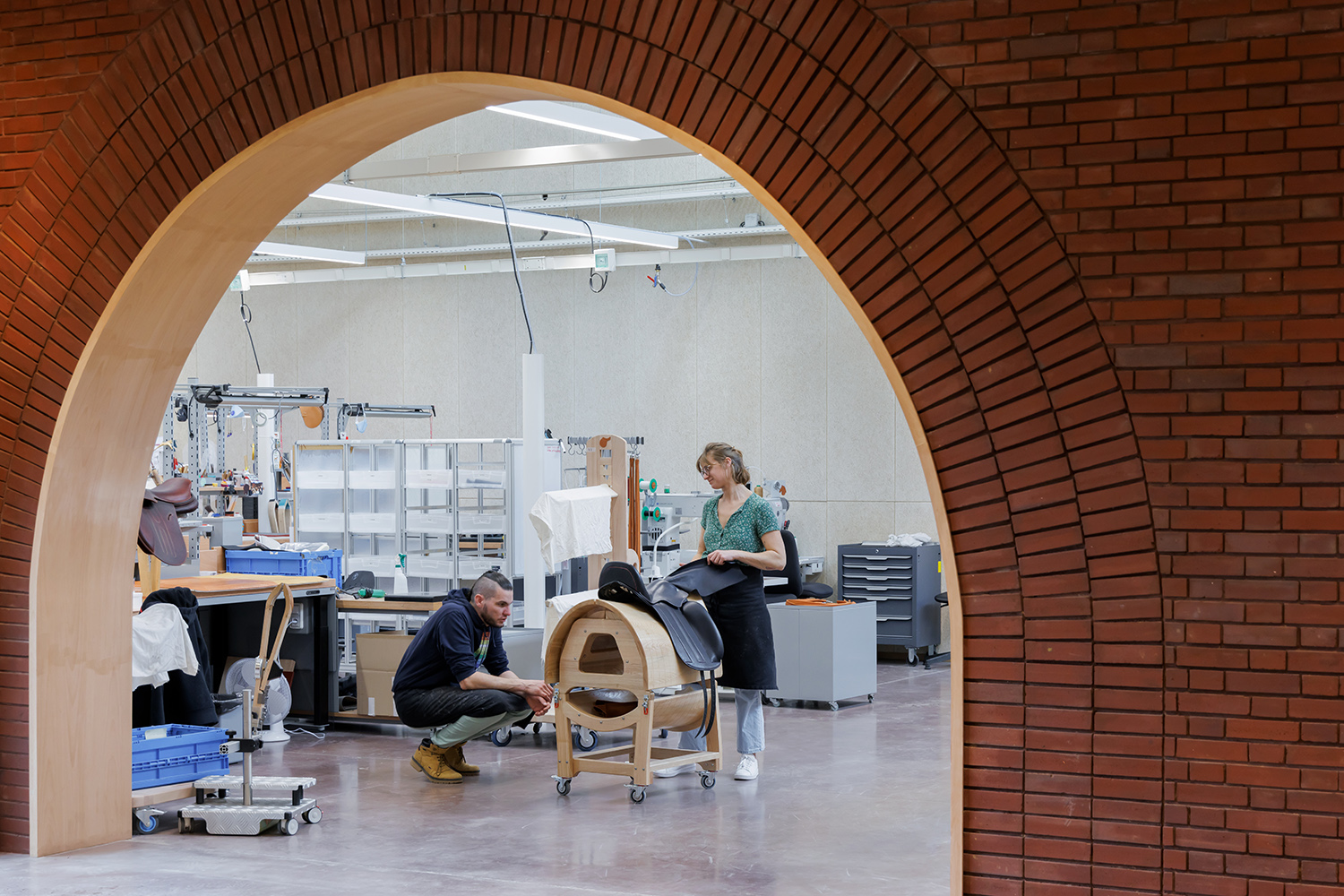 As the first manufacturing building to earn France's sustainable E4C2 label, the 67,000-square-foot Maroquinerie de Louviers, as it's known, is also equipped with a number of eco-friendly features, including solar panels, geothermal probes, and a rainwater harvesting system—all of which contribute to the facility's energy independence. Even the structure's positioning cleverly takes advantage of natural sunlight and ventilation to reduce the need for artificial lighting, heating, and air conditioning.
Enhancing the onetime barren landscape are more than seven acres of sweeping gardens conceived by Belgian landscape architect Erik Dhont, an expert at breathing new life into challenging spaces. In order to preserve and foster local biodiversity, the Brussels-based talent utilized soil excavated from the site while also retaining many of the existing trees to create a lively green space to be enjoyed by all.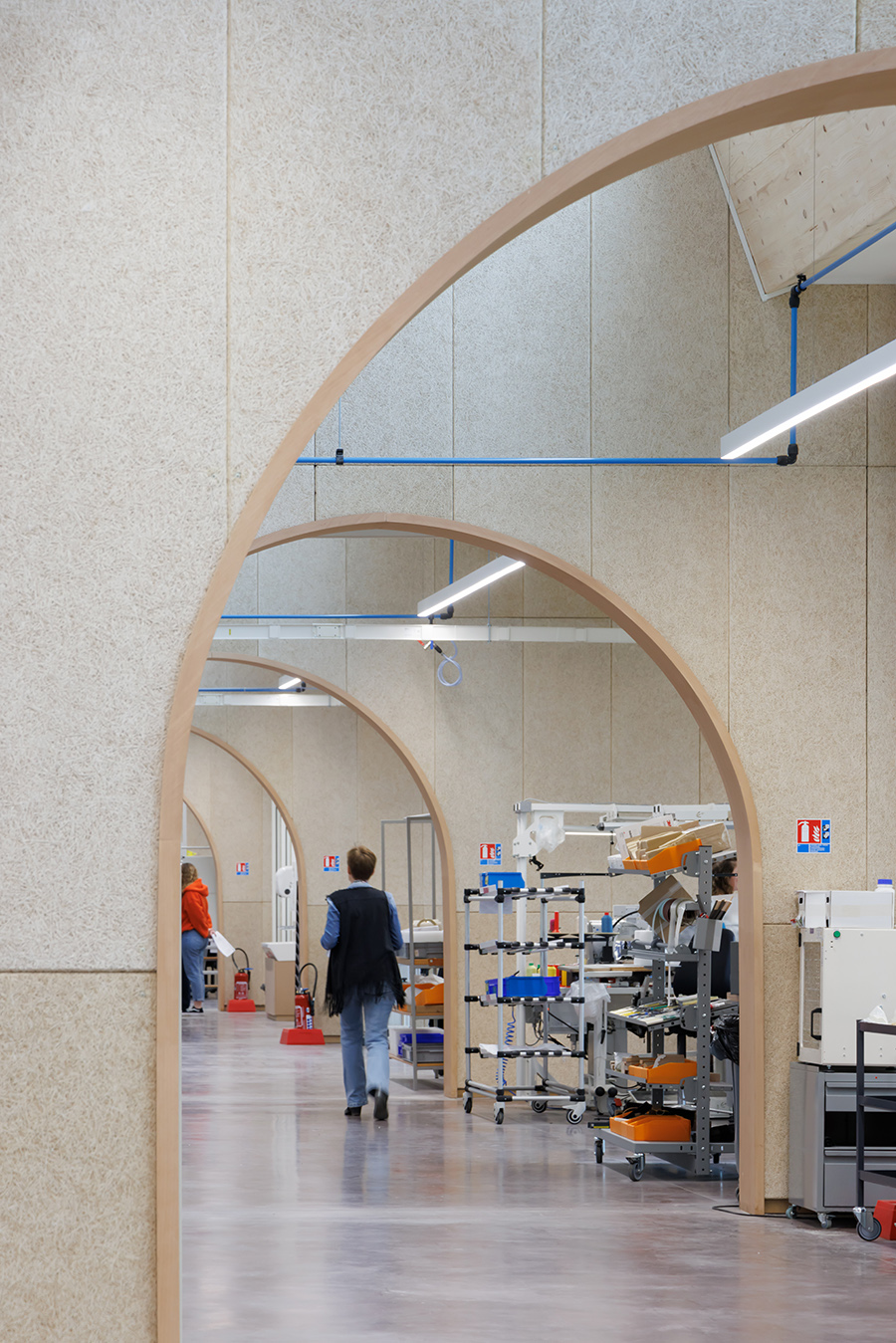 Next Post