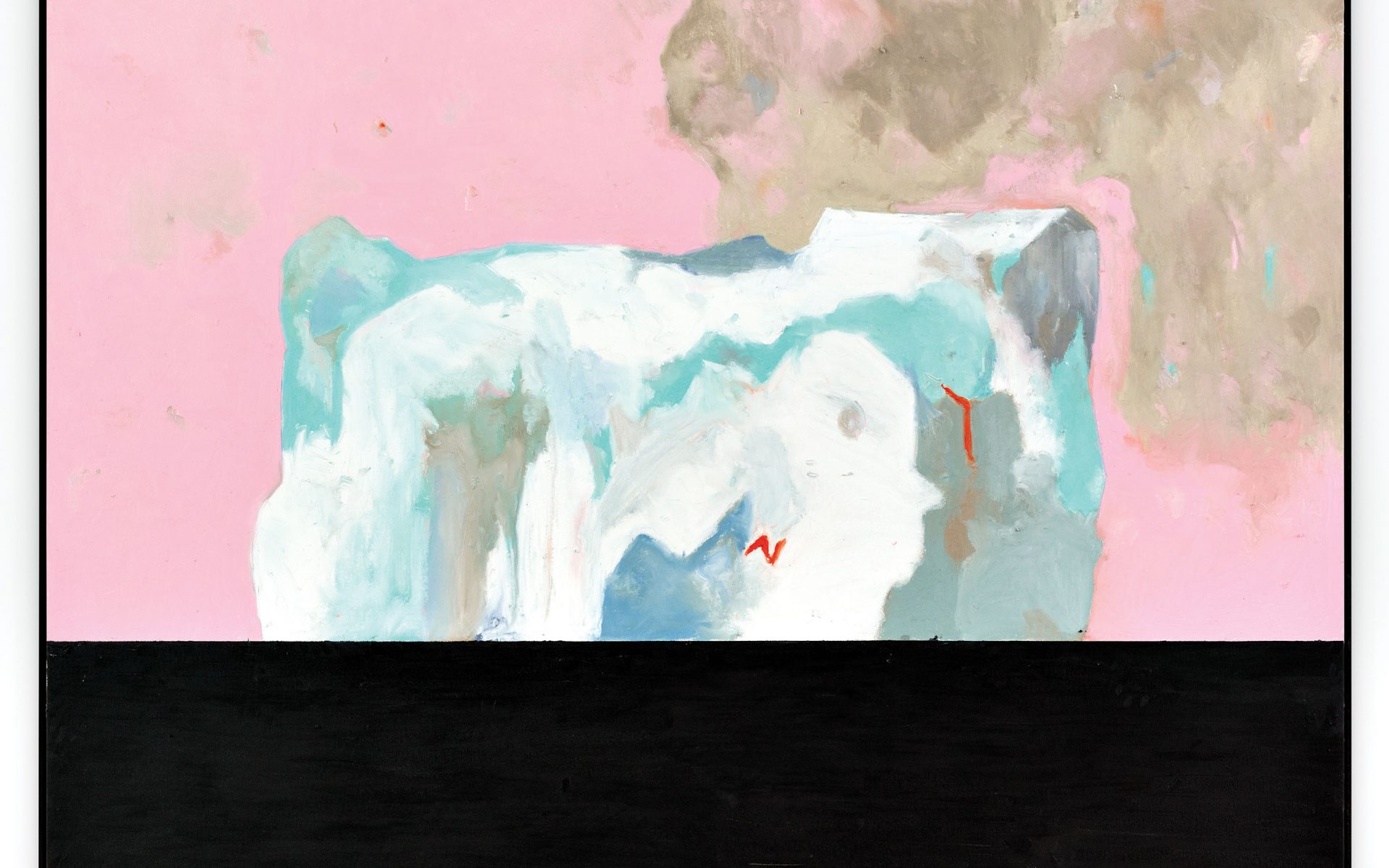 Belgian Artist Harold Ancart Has a Buzzy Show Coming Up at David Zwirner
For a new body of work, the young talent's subject matter is icebergs
The paintings of Harold Ancart can be alluring at first. Bright canvases with images of plants and tropical vistas. But the paradise he depicts, on closer inspection, turns out to be imbued with darkness, the surfaces flecked with small, clean marks of paint that appear like chips, disrupting the viewer's immersion in the escape that is seemingly on offer. A picture-perfect pool might be fringed by a black flame. Or the walls of an actual room itself turned into a drawing, marked by a horizon line composed of black pigment pressed into the walls.
For a new body of work, on view in the exhibition "Freeze," at David Zwirner in London, Ancart's subject matter is icebergs. Lumpy white and blue masses float lugubriously against mysterious smudgy backgrounds or are cut off by a black ground, as if the painting were an image not yet done loading on your mobile device, creating a sense of anxiety and interrupted beauty.
"Do you remember the last time you saw an iceberg?" says Ancart. "I have personally never seen one, yet I know how to paint them."
Recommended: Artist Lina Iris Viktor Is Having a Breakthrough Year
Ancart, who is represented by Xavier Hufkens in Brussels and Clearing in New York (Zwirner does not represent him), paints with a jagged line reminiscent of the Abstract Expressionist painter Clyfford Still. But unlike Ab Ex gesturalism and the self-expression it embodied, Ancart's paintings seem like a modest attempt to communicate something both specific and universal.
A version of this article first appeared in print in our 2018 Fall Issue under the headline Hot Pursuits. Subscribe to the magazine.
Next Post