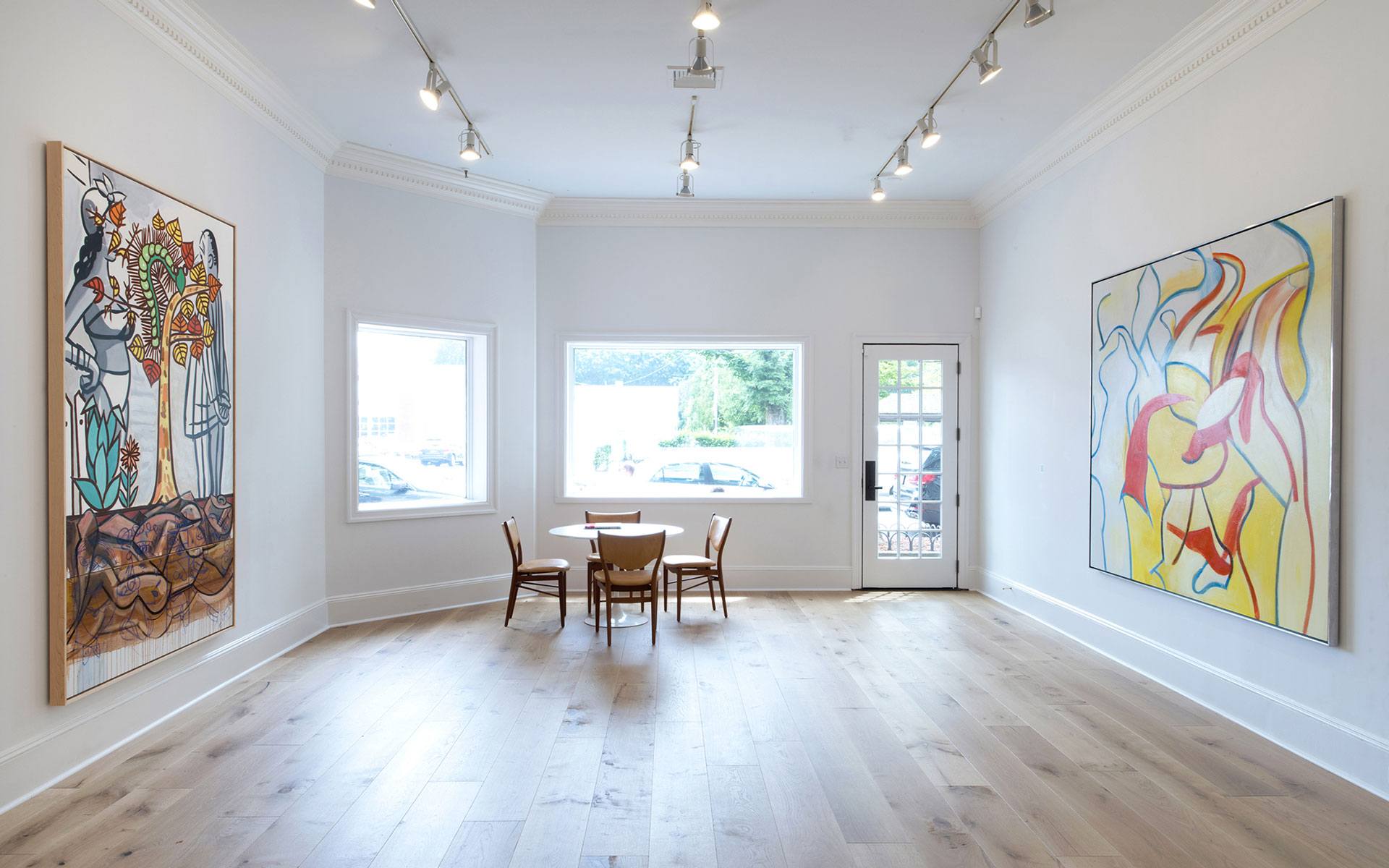 A Micro Art Market Is Starting to Heat Up in the Hamptons
Blue-chip galleries are setting up new spaces out east after months of lockdown
With the art world in New York City shuttered for months, and dozens of international fairs canceled for the year, some of the top-tier commercial galleries and secondary market dealers have headed out east to open temporary spaces for the summer. Among them are Skarstedt Gallery, Pace, Van de Weghe, and Hauser & Wirth. 
It was the Upper East Side dealer Christophe Van de Weghe who led the charge after discovering a 1,600-square-foot ground-floor space on Newtown Lane earlier in June. Van de Weghe would normally be installing his masterworks by the likes of Jean-Michel Basquiat, Alexander Calder, Roy Lichtenstein, and Andy Warhol at Art Basel in Switzerland. The fair, a staple of the summer art calendar, was initially postponed to September before being canceled altogether due to COVID-19.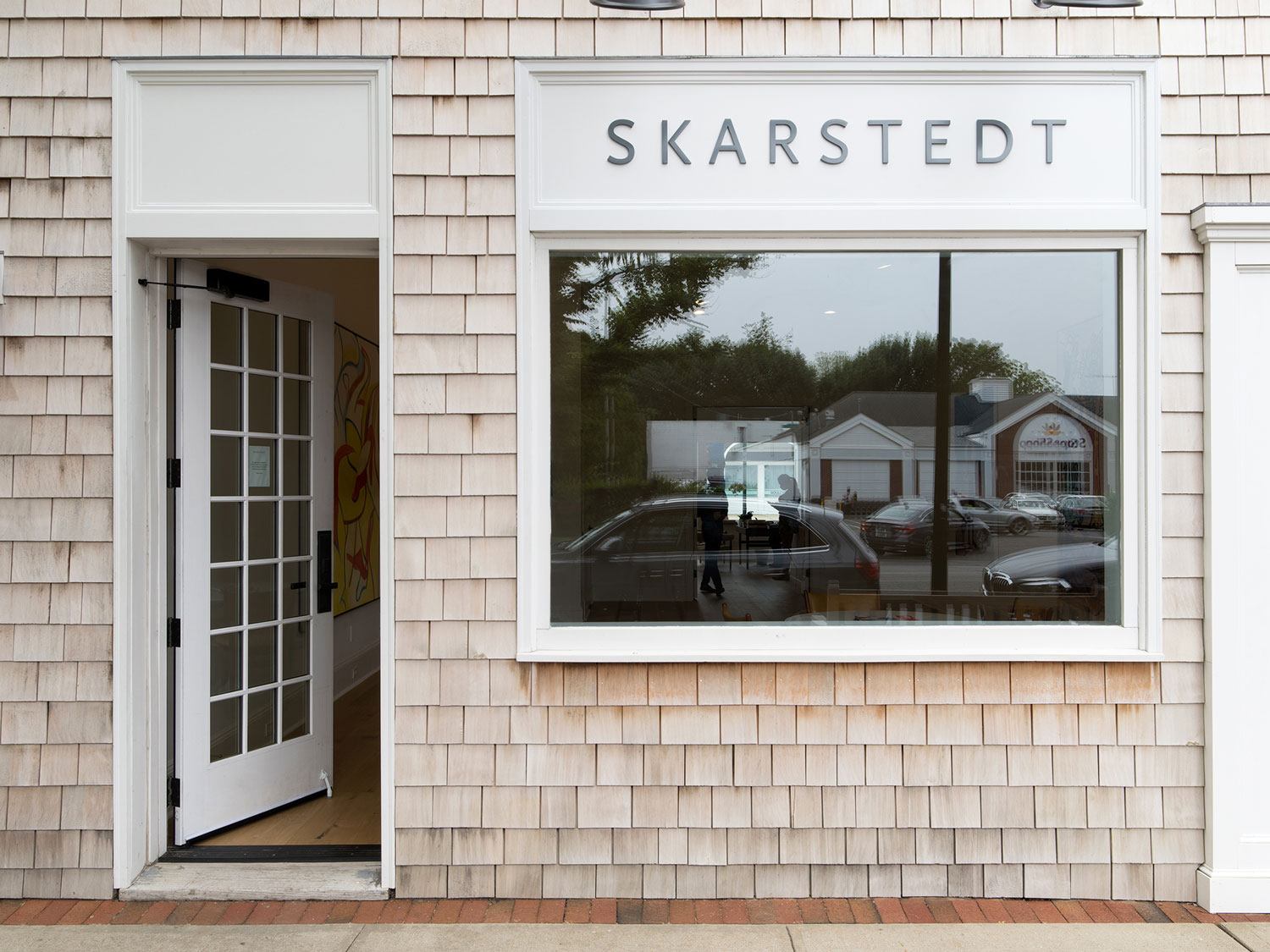 With so many art collectors bunkered down at their homes in the Hamptons, the Newton Lane space would prove to be the perfect place to reengage and connect with regular clients. The esteemed Swedish art dealer Per Skarstedt, who owns the neighboring Upper East Side Skarstedt Gallery, received a call from Van de Weghe soon after encouraging him to check out the adjoining space. He quickly signed a lease.
"A number of our clients are spending the summer here so we thought, Why not bring the art to them?" says Skarstedt, whose Annabelle Selldorf–designed summer estate is located nearby. "After months of looking at pictures on a screen, collectors are eager to get in front of paintings again," he tells Galerie. 
Open to the public on June 17, Skarsted Gallery's debut exhibition features work by artists in the gallery's star-studded roster, including George Condo, Willem de Kooning, Eric Fischl, KAWS, Martin Kippenberger, Barbara Kruger, Albert Oehlen, Richard Prince, David Salle, Cindy Sherman, Andy Warhol, Rebecca Warren and Christopher Wool—all of which were slated to be shown at Art Basel. Standouts include a new painting Like Explaining the End of the World to a Dog by figurative artist Eric Fischl, who, together with his wife, April Gornik, has been out in Sag Harbor transforming an old Methodist church into an arts and culture center. "Fischl captures the extraordinary in an everyday; a melancholy moment with an almost spiritual power, but which we can nonetheless imagine the artist witnessing on a Long Island beach," comments Skarstedt. 
Another notable work is by Martin Kippenberger, the German artist known for his prolific paintings, sculptures, and installations that comment on the modern world and the artist's role in it through consumerism and mythmaking. From his "Krieg Böse" series, "the painting pits several of Kippenberger's iconic symbols—the warship, the canary, and the Christmas gnome—against each other," says Skarstedt.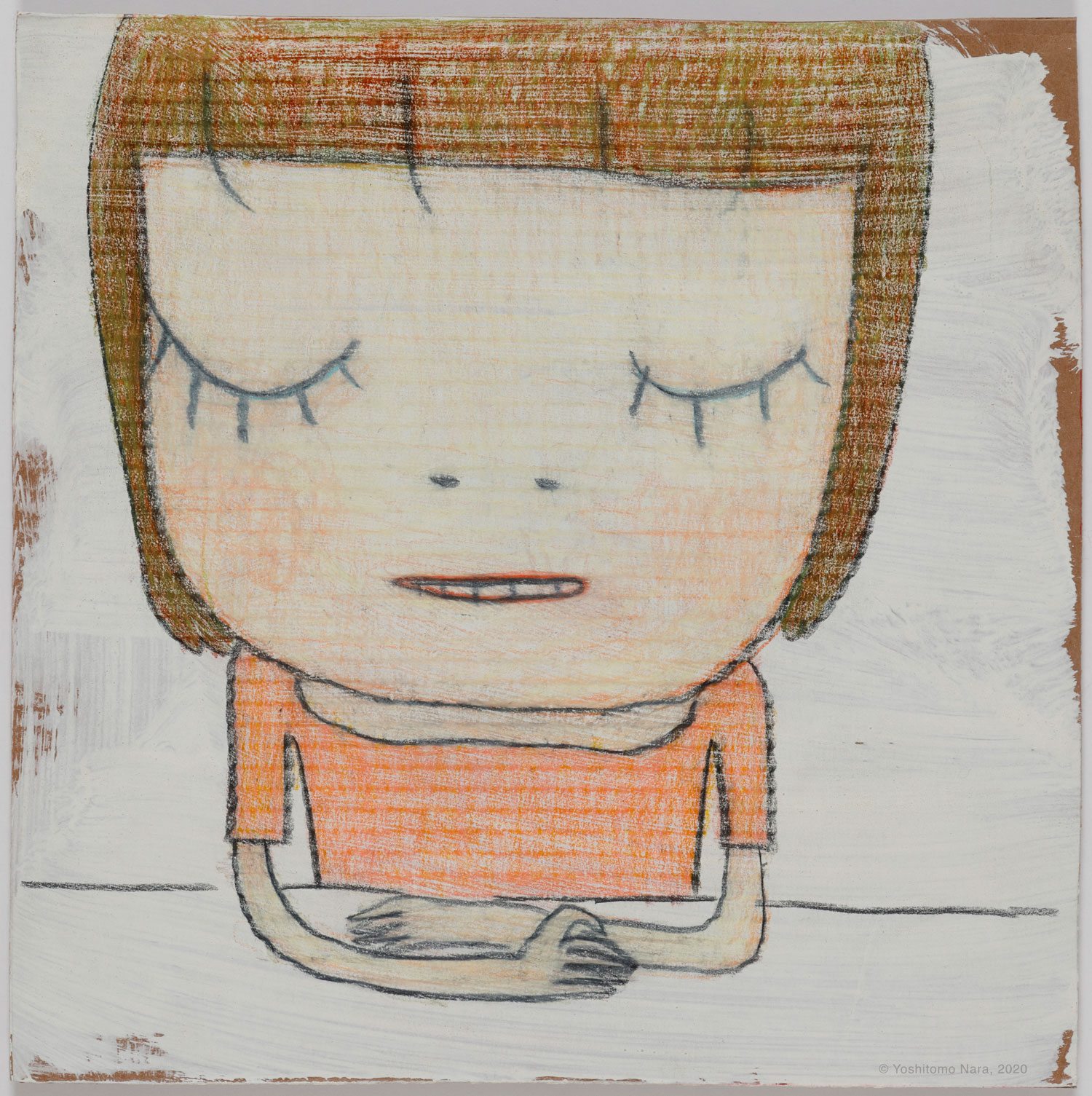 Pace gallery, meanwhile, is due to open a 1,700-square-foot gallery space, located at 68 Park Place in the heart of East Hampton Village. It will welcome visitors just ahead of the holiday weekend, from Friday, July 3, through Columbus Day in October. The building comprises a small, light-filled space to host exhibitions alongside a private viewing room. It will be inaugurated with a solo exhibition of new drawings by the celebrated Japanese artist Yoshitomo Nara, titled "After All I'm Cosmic Dust." The show reveals how drawing is central to Nara's world and features never-before-exhibited works on paper and an assortment of personal items related to his process and inspiration. Next up will be an exhibition by interdisciplinary New York–based artist Torkwase Dyson, and a series of thematic group shows with artists from the gallery's roster. Making the most of the summer weather, Pace also has plans to install outdoor sculptures in the neighboring areas.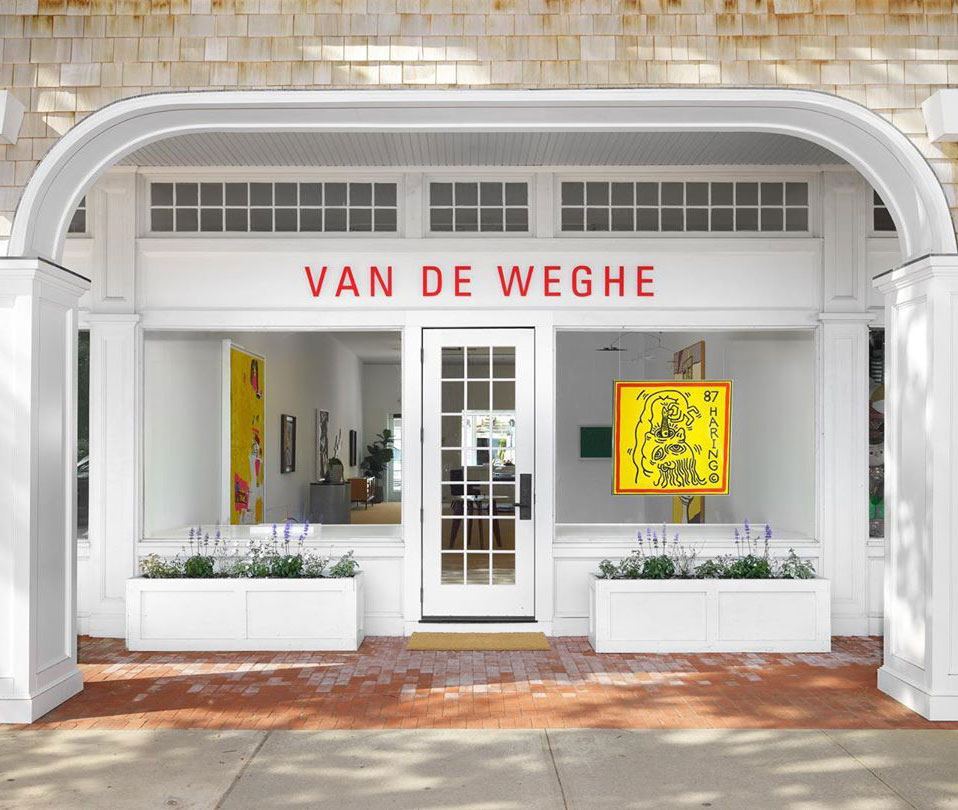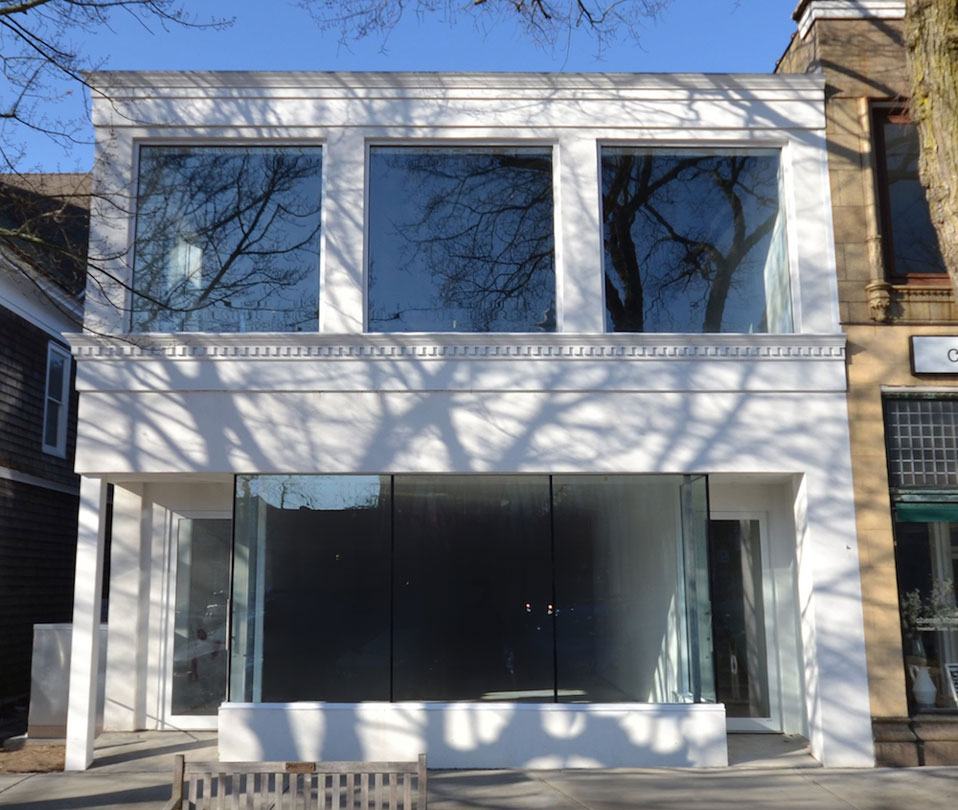 While the lure of wealthy collectors is the main draw, East Hampton also boasts a rich artistic legacy, which continues to this day. Artists have long flocked to Long Island's East End, the picturesque landscape serving as both a source of creative inspiration and a retreat away from the stuffy studios and sky-high rents in New York City. "Ever since the postwar AbEx era, painters have fled out east to escape the distractions of the city and to find inspiration in solitude," says Skarstedt. "All of the painters in the front room of the current exhibition—de Kooning, Prince, Fischl, and Salle—have studios in the Hamptons." (In 2015, 18 years after de Kooning died, his studio became an artist-in-residence program called Accabonac House.) 
The latest gallery to migrate east is Hauser & Wirth, which plans to open a by-appointment private viewing room in the storied town of Southampton in mid-July. Joining the mega-gallery's existing spaces in resort towns like Gstaad and Saint Moritz, the Hamptons outpost feels like an appropriate addition. Predicting that the market's eastward drift will last beyond the summer months, the gallery's partner and vice president, Marc Payot, signed a one-year lease. 
The viewing experiences, however, are not business as usual. At Skarstedt Gallery, the space is open by appointment any time, and walk-ins are welcome Tuesday through Sunday, 11 a.m. to 5 p.m., so long as capacity stays within ten people. At Pace, only 12 visitors and two staff members will be permitted in the space at the same time. All guests will be required to wear masks, which the galleries can provide if necessary.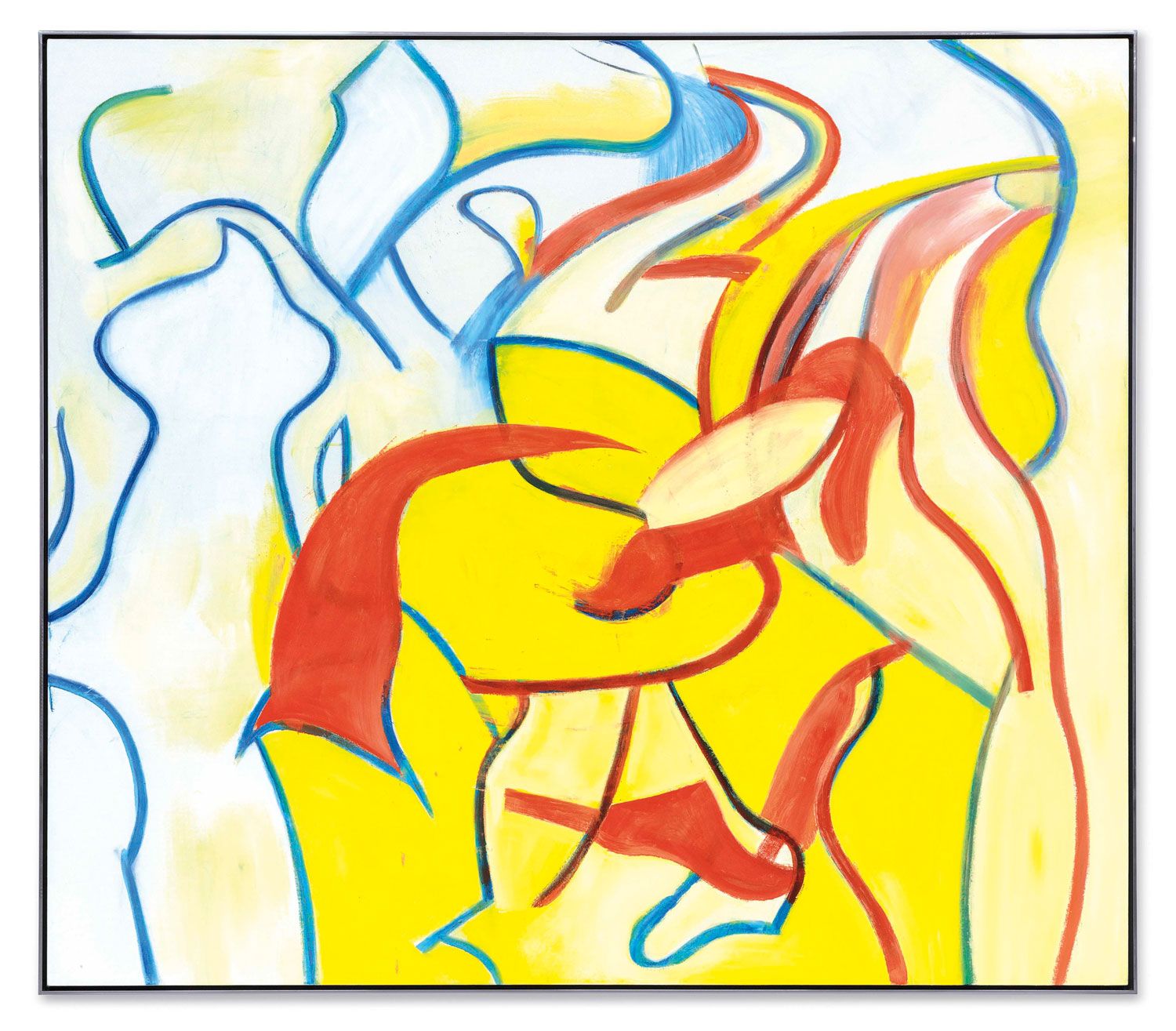 For those who are staying in the city, the New York spaces have plans of their own, too. Skarstedt Gallery's New York building (19 East 64th Street) is slated to reopen by appointment later this summer, and it is anticipated that Pace's two Manhattan-based locations, at 510 and 540 West 25th Street, will be open by appointment later in the summer ahead of reopening to the public in the fall. Meanwhile, Hauser & Wirth is planning to begin reopening its Manhattan spaces in West Chelsea and the Upper East Side and resume public hours on July 6. On view will be two exhibitions interrupted by the shutdown: a Jack Whitten survey at 32 East 69th Street, and an exhibition of the work of Light and Space sculptor Larry Bell at 548 West 22nd Street.
Given the health implications and limited capacity that galleries can offer right now, the digital viewing rooms that took off during the pandemic will be continued for the time being: Pace is featuring solo presentations by Nathalie Du Pasquier (June 2–16), Yin Xiuzhen (June 16–30), and Loie Hollowell (June 30—July 14), and Skarstedt Gallery will continue showcasing a work by select artists every month. Currently on view is David Salle's Under the Earth (2020). "In the past few months, we have noticed that collectors are gradually adjusting to our current online art market," says Skarstedt.  "But I don't think that a digital image is (or will ever be) a true substitute for experiencing a great work of art in person." 
Next Post