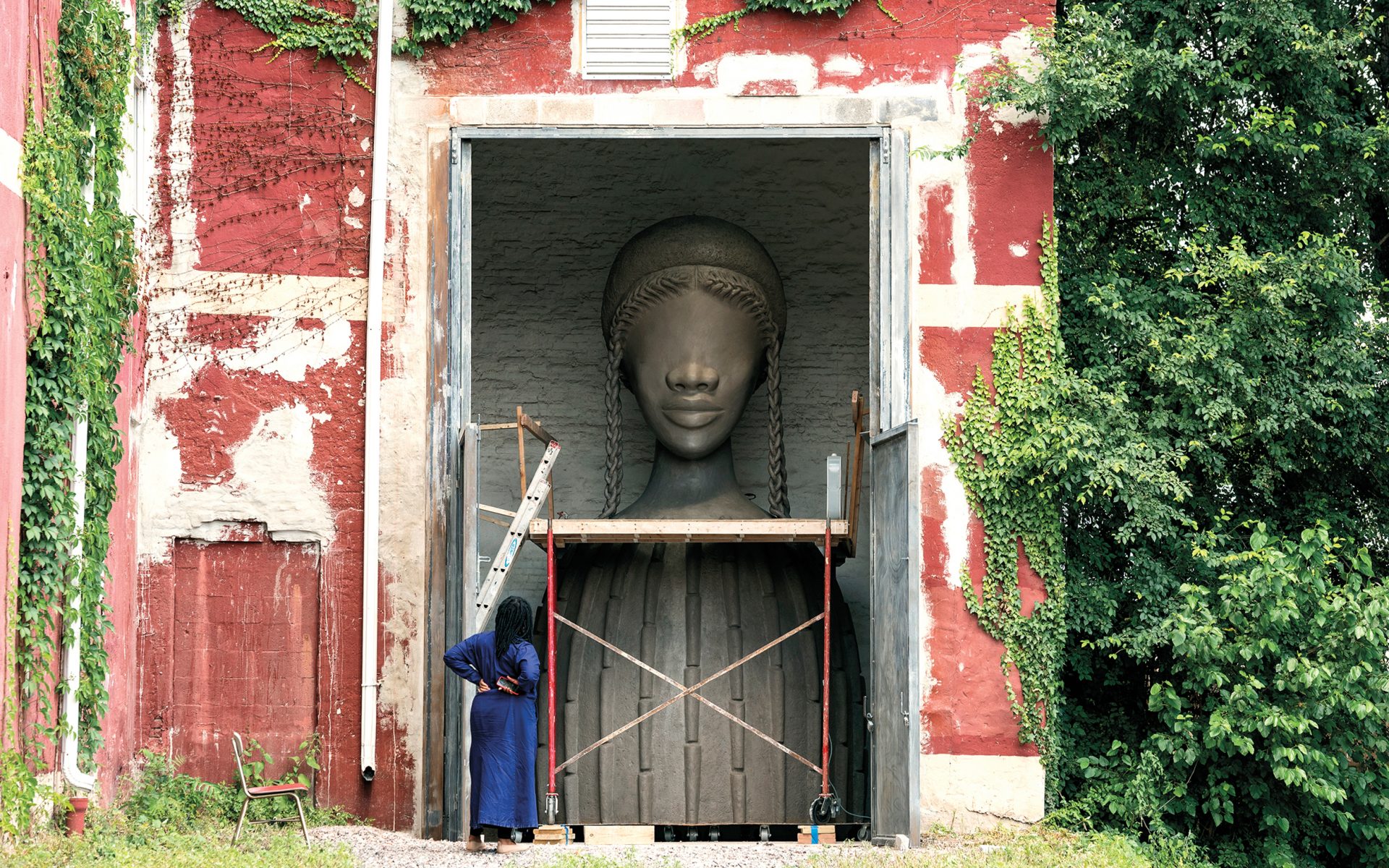 Guggenheim Announces Exhibition of New Works by Simone Leigh
The 2018 Hugo Boss Prize winner will present a suite of new sculptures and a sound installation
An exhibition of new work by artist Simone Leigh, winner of the Hugo Boss Prize 2018, will go on view next month at the Solomon R. Guggenheim Museum, the institution has announced.
Leigh's exhibition, "The Hugo Boss Prize 2018: Simone Leigh, Loophole of Retreat," will encompass a suite of sculptures and a sound installation, as well as a text by the renowned historian Saidiya Hartman that will be available to visitors as a broadsheet. Selected by a jury of international critics and curators, Leigh is the 12th artist to receive the biennial prize, which was established in 1996 to recognize significant achievement in contemporary art.
Over the course of a career spanning sculpture, video, and social practice, Leigh has worked to continuously and insistently capture the black female experience. She often merges the human body with domestic vessels or architectural elements, evoking the immeasurable labors of care and protection that have historically fallen to women.
In "Loophole of Retreat," Leigh will explore narratives of communal nurture, resilience, and resistance. According to a release, the title of the exhibition is drawn from the writings of Harriet Jacobs (1813–97), a formerly enslaved abolitionist who pseudonymously published an account of her life. It refers to the grueling seven years she spent hiding from her master in a tiny crawl space beneath the rafters of her grandmother's home.
Recommended: The Ultimate Art Insider's Guide to Maastricht
A related public program, also titled Loophole of Retreat, will take place on April 27. A statement from the museum expands on the conference, saying, "This daylong gathering dedicated to the intellectual life of black women will bring together an international constellation of writers, artists, poets, filmmakers, and activists." Leigh; Tina Campt, a feminist scholar Barnard College; and cultural historian Saidiya Hartman of Columbia University have invited a distinguished group of participants to present at the program, including Vanessa Agard-Jones, Rizvana Bradley, and Dionne Brand among others.
"The Hugo Boss Prize 2018: Simone Leigh, Loophole of Retreat" will run April 19–August 4 at the Guggenheim Museum.
Next Post