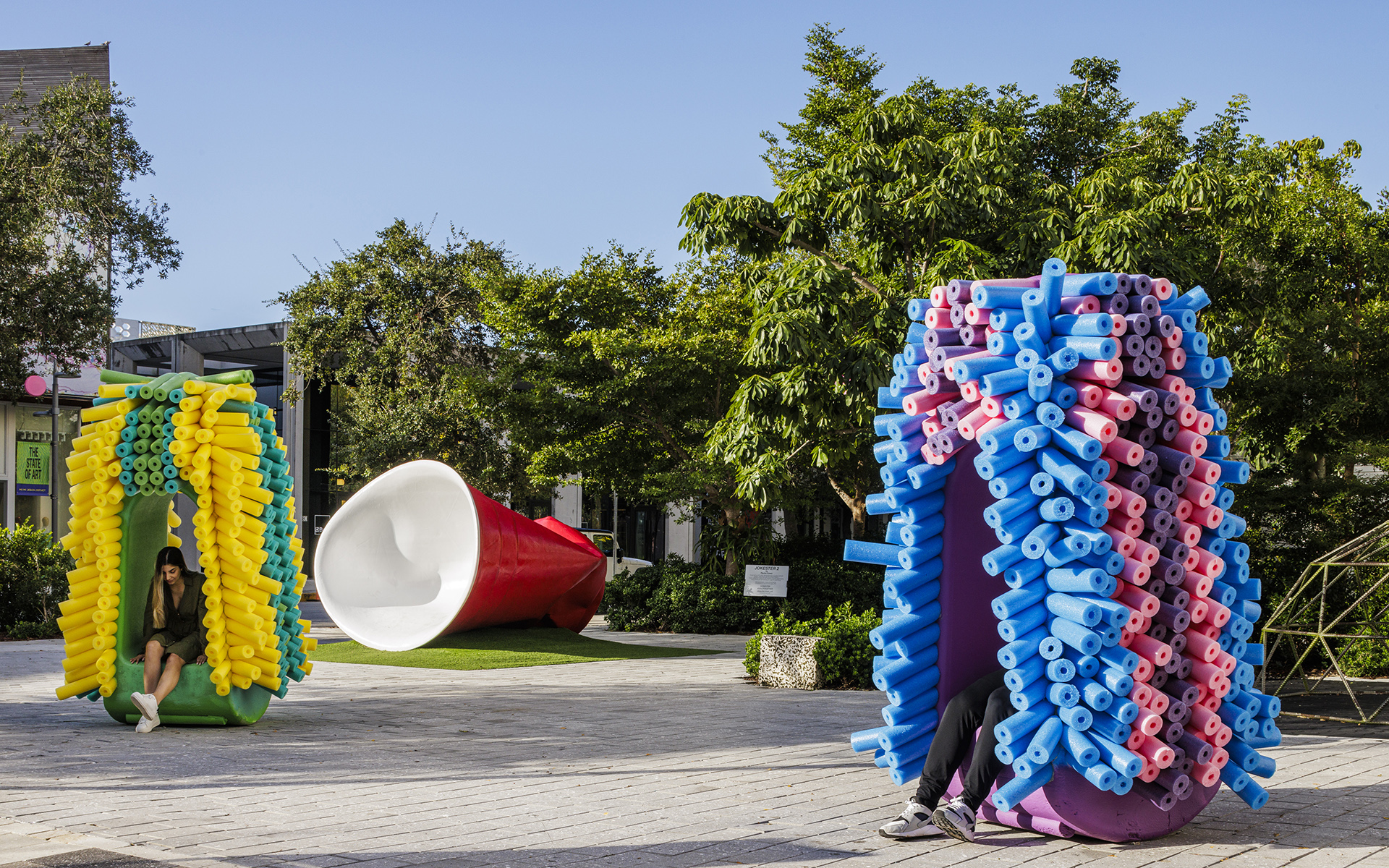 Artist Germane Barnes Enlivens the Miami Design District with Carnival-Inspired Works
The Miami-based architect's interactive installation will be on view into the new year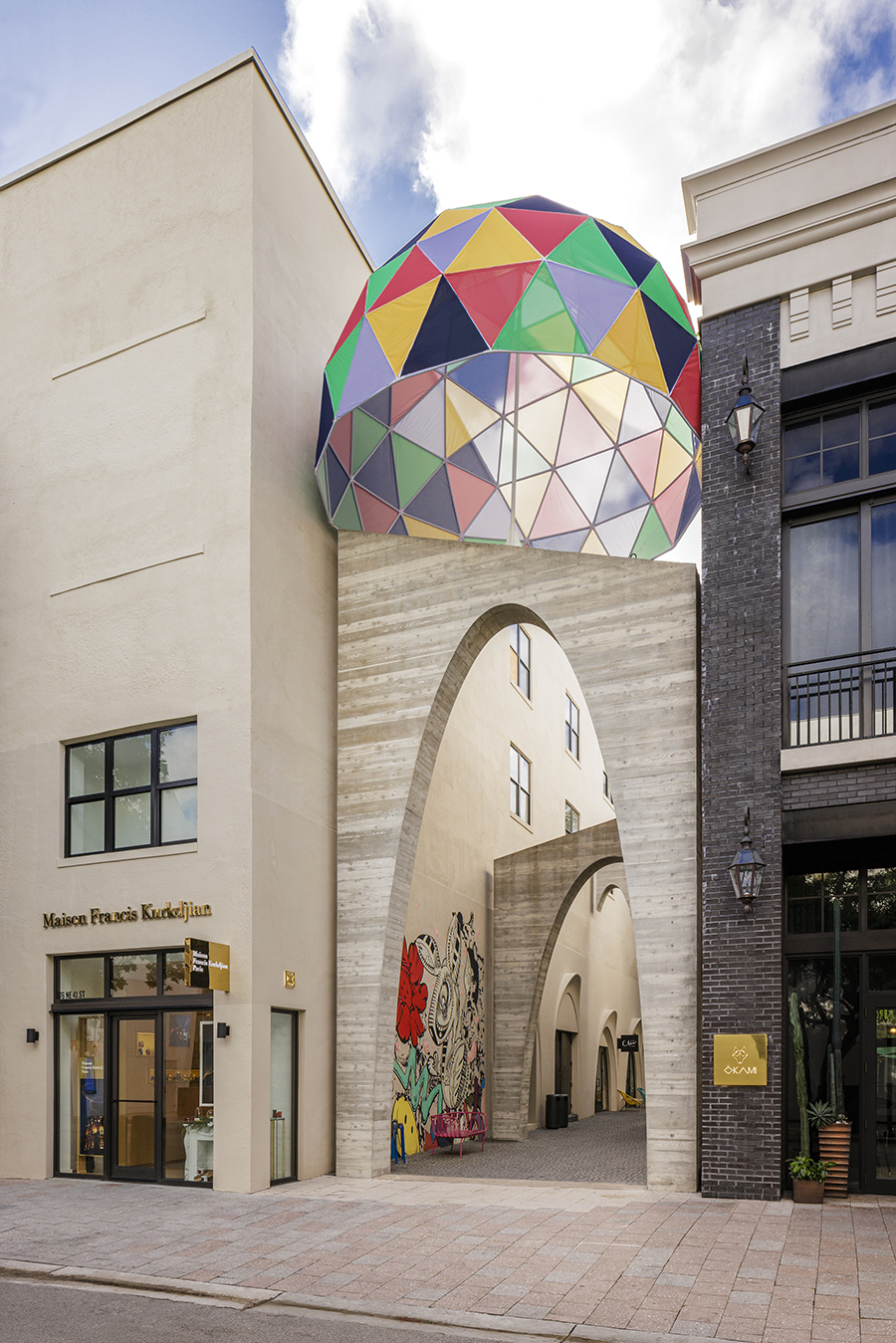 Visitors to the Miami Design District will notice that the trendy neighborhood is now populated with a vibrant, interactive installation created by Germane Barnes, the recipient of the most recent Rome Prize in Architecture and founder of Miami-based Studio Barnes. Here, after winning the invitation-only commission, the Chicago-born talent has festooned scores of trees with drum-like wind chimes in an array of hues, fashioned pool noodles into feathered rocking chairs, and wedged a multicolor disco dome overhead. On view until January, "Rock | Roll" was unveiled just in time for Miami Art Week and even extends to Design Miami/ in Miami Beach, where several of the playful seating capsules invite guests to "rock gently" before entering the fair.
"I saw this project as an opportunity to celebrate the unique character of the city that has become my adopted home and the subject of much of my most prominent research," Barnes said in a statement. "Rock | Roll is an ode to the joyful spirit that persists in Miami's Black communities—a spirit of self-care that is so perfectly embodied in Miami Carnival culture. This city would not be what it is today without significant contributions from people who, on the one hand, look like me, and on the other reflect deep ties to places beyond Miami, especially the Caribbean and Latin America. The moral to the story is that there is space for everyone here."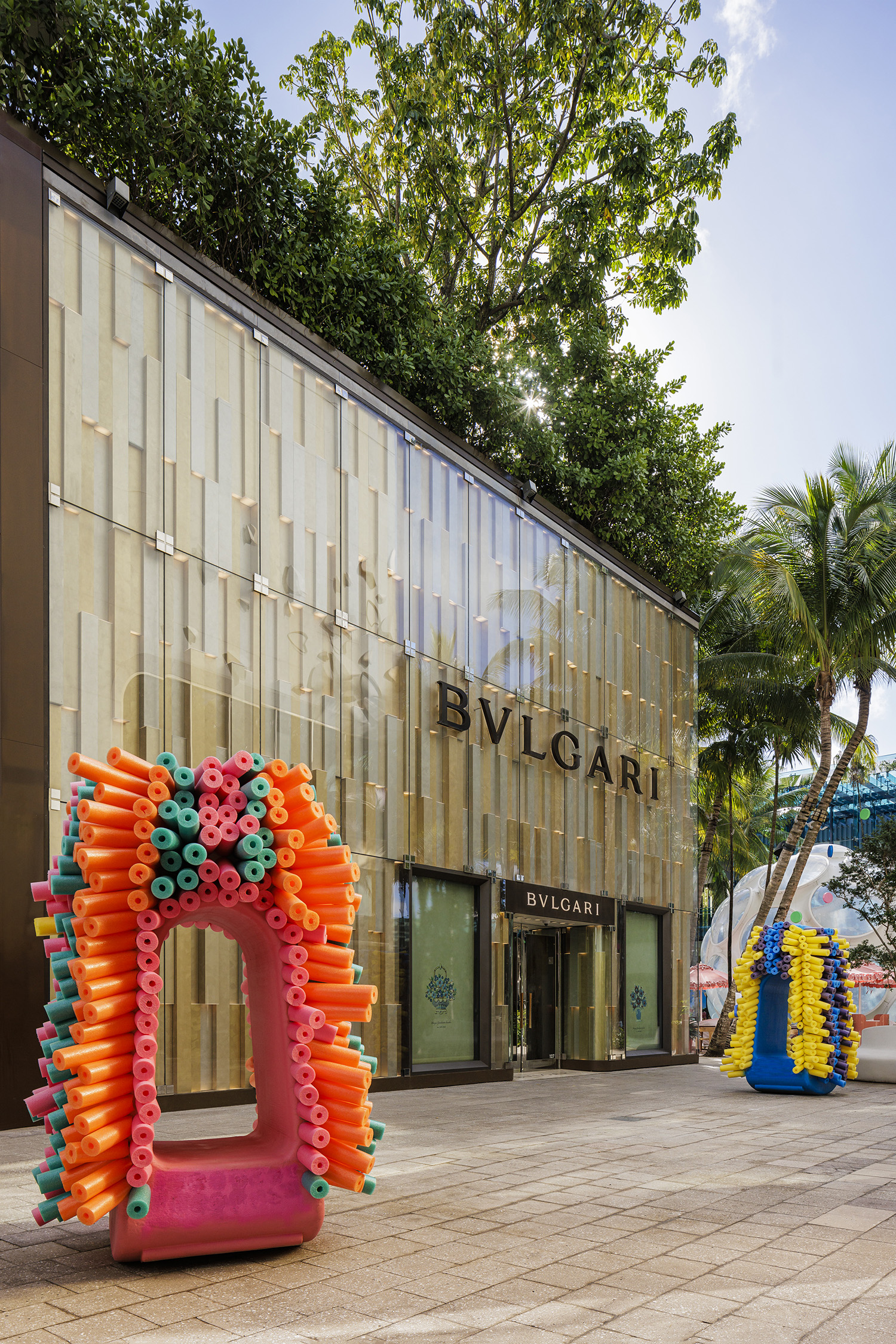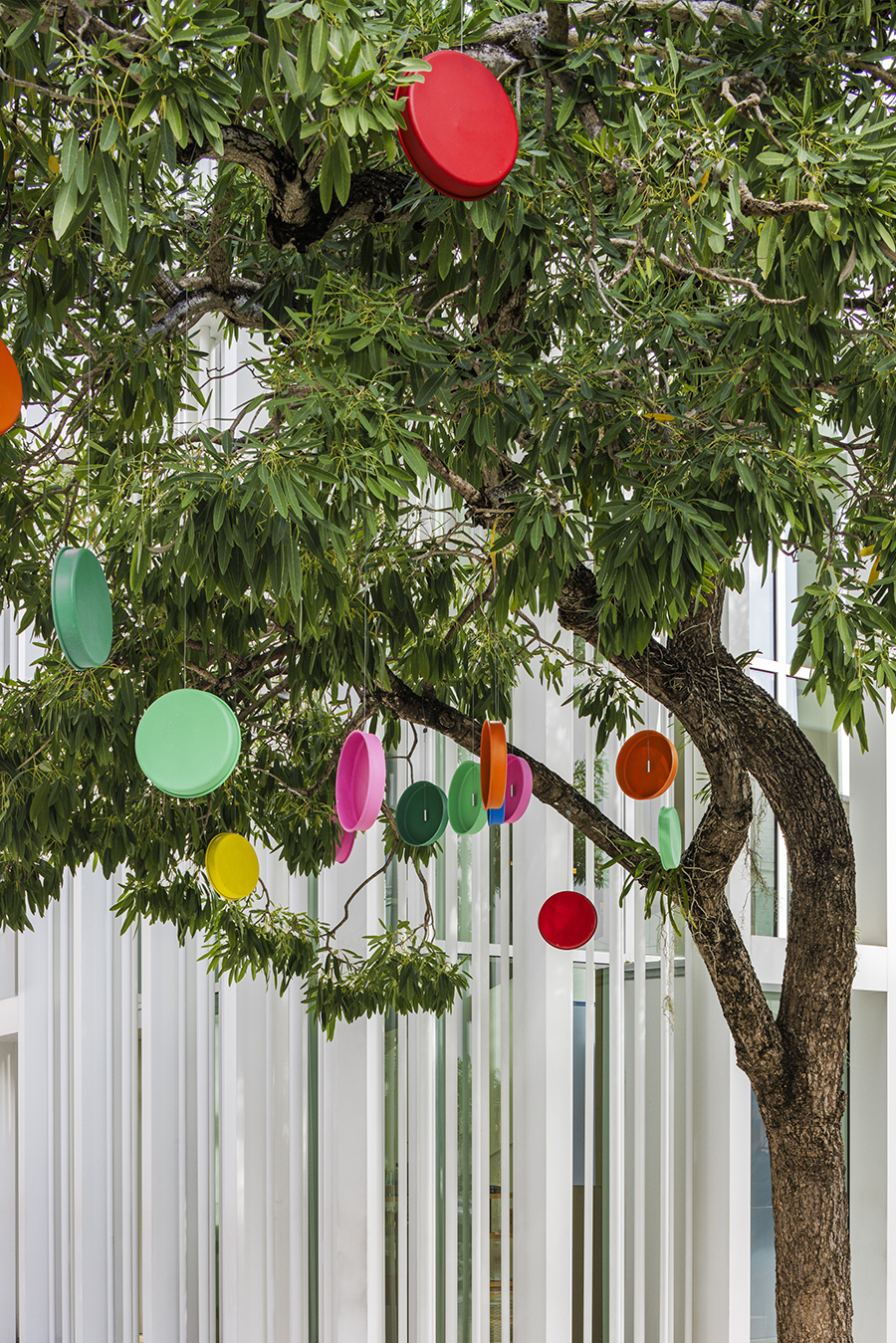 Notably, Barnes is the first Miami-based talent to be given the Annual Neighborhood Commission since it was launched in 2015 by the Design District. (Past recipients include Charlap Hyman & Herrero, Fernando Laposse, and Snarkitecture.) Curated by creative agency Anava Projects, this year's brief called for neighborhood-wide interventions that celebrated local stories while enriching the visitor experience during the bustling holiday shopping season. "One of the things we admire most about Germane and his practice—and there are many—is his community-engaged approach, which exemplifies the most exciting directions in the field at this moment," said Anava's Anna Carnick and Wava Carpenter in a statement. "His work is at once accessible and poetic, critical and uplifting."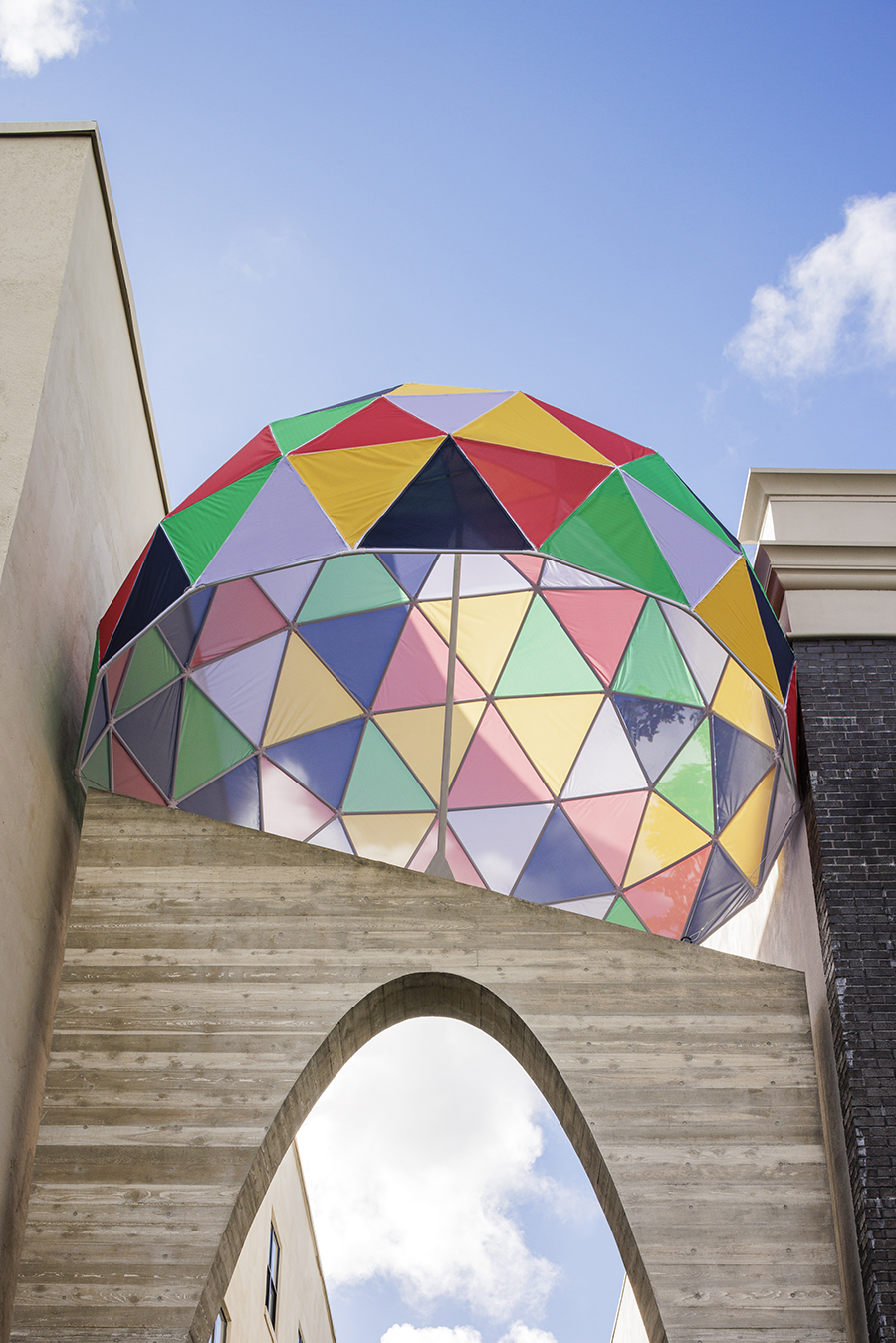 To help create the works, Barnes teamed up with ALT BLD, the Georgia-based design and fabrication company that specializes in public art installations and has made pieces for the Design District in years past. For "Rock | Roll," a key component they helped create is the architectural-scale dome that is suspended above massive stone arches next to the Maison Francis Kurkdjian boutique. Inspired by a disco ball, this faceted "structure" will serve as a gathering space for a slate of cultural activations, among them Carnival-inspired playlists as well as a series of talks in conjunction with University of Miami's Center for Global Black Studies and the ICA Miami.
More details can be found here. 
Next Post