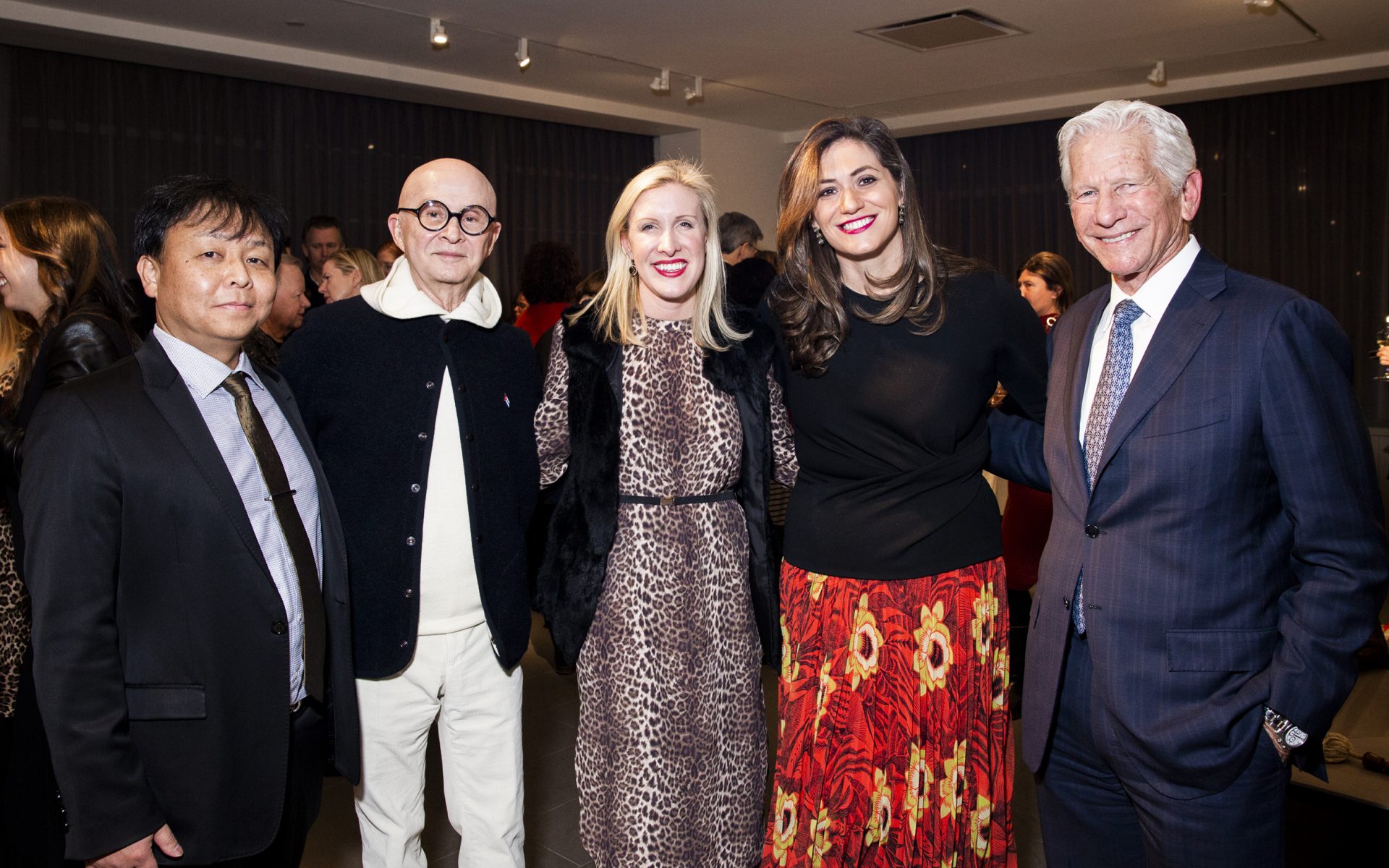 Galerie and A. Rudin Toast Orlando Diaz-Azcuy's Symphony Collection for Matsuoka
The elegant soiree was held at A. Rudin's design showroom in Manhattan's D&D Building
On Wednesday night, the New York design world gathered with Galerie and the A. Rudin family to toast the debut of internationally renowned designer Orlando Diaz-Azcuy's Symphony collection for Matsuoka. A. Rudin's Ralph and Spencer Rudin (father and son, respectively) hosted the elegant soiree at their design showroom in Manhattan's Decoration & Design Building.
Diaz-Azcuy's masterful new collection draws inspiration from history's great composers, each piece titled after a symphonic work, such as a table named for Chopin's Polonaise. He combined his musical influences with an affinity for Japanese style, telling Galerie, "I take the details of Japanese design and inspire myself on that."
The six-piece collection for Matsuoka, which kicks off a larger partnership between the celebrated San Francisco designer and the fifth-generation Japanese furniture brand, couples clean Japanese-inspired designs with a set of alluring veneers. Inspired by the traditional technique of cloisonné, the collection features wood inlays in the form of the lotus flower and other cultural motifs. The Fantastique cabinet, for example, is a cream-colored console with ebony inlay reminiscent of bamboo stems.
"Orlando's clearly a titan of design," Spencer Rudin told Galerie over the sounds of a Julliard string quartet he hired for the event. The Rudin family made the connection with Diaz-Azcuy and Matsuoka about five years ago through Matsuoka president Christian Plasman, whose continual endeavor to bring the fifth-generation manufacturer into the contemporary age has resulted in a company renaissance of sorts. Rudin continued, "To be able to celebrate someone like that, and to be able to reinvigorate them at the ripe age of 85, blows my mind. We're lucky to be able to showcase this."
Recommended: Inside Ralph and Rita Rudin's Palm Springs Oasis
When asked, Rudin estimated that the collaboration with Diaz-Azcuy and Matsuoka had been in the works for as many as five years, recalling, "It was really a labor of love."
See below for more highlights of the night.
Next Post