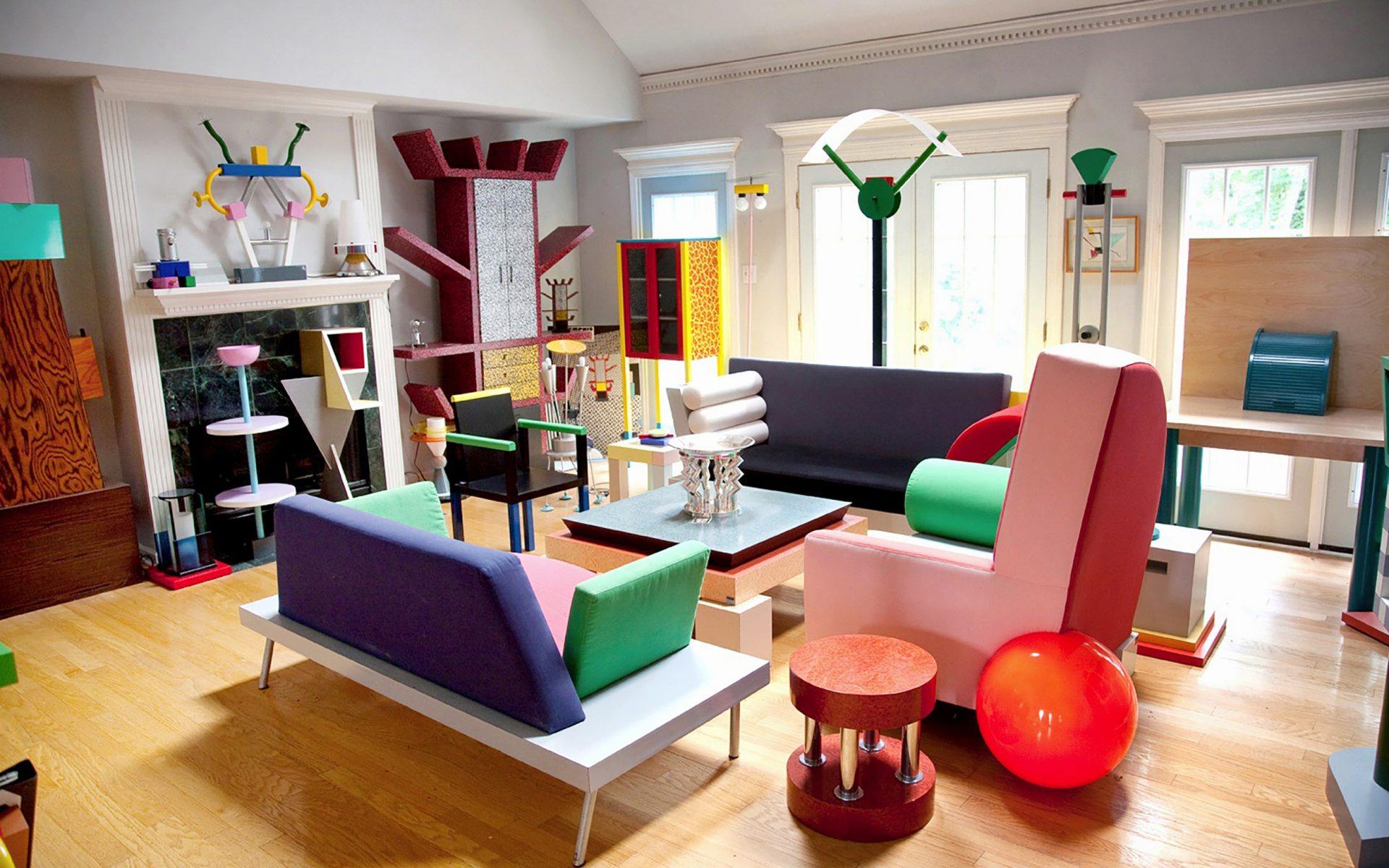 4 Galerie Readers Share Their Inspiring Collections
In celebration of Galerie's Collectors issue, readers submitted their collections; we picked our four favorites
A few months ago, to celebrate the release of Galerie's Collectors issue, we invited readers to share their personal collections for a chance to have them featured online. The submissions our editors received—from a devoted collector of Memphis Milano design to an antique dealer with an affinity for fragments and fossils—were fascinating, surprising, and inspiring. Below, we share four of our favorite collections.
1. Memphis Milano Design

A glimpse into the home of Dennis Zanone reveals a passion for Memphis Milano design 25 years in the making. Classics from the spirited 1980s design movement, including Ettore Sottsass's Casablanca cabinet, Peter Shire's asymmetrical Bel Air chair, and Marco Zanini's Dublin sofa, fill a sunlit room in Zanone's Memphis, Tennessee, residence.
"My collection is as big as the one David Bowie owned," Zanone tells Galerie, claiming that he has the largest known collection of the rare and original '80s-made pieces.
Recommended: 12 Art and Design Heavyweights Share Their Stunning Collections
2. Antique Linens
Meg Lonergan began collecting linens 11 years ago at the Round Top antique show, though she didn't realize it at the time. "I couldn't afford the big, pretty antiques back then, but I would always come home with a piece of silver of my silver pattern and some antique linens," she recalls. "When I started looking for my monogram and finding it, well, that's when my collection (obsession) began—it is impossible to pass up purchasing it if you hit the jackpot and find it!"
In the decade or so that's passed since then, Lonergan's mother has joined her on the hunt for linens. Together, the two scavenge antique shops, eBay, and Etsy to grow their collections. It's a shared passion that's made birthdays and holidays much easier for mother and daughter.
"She never has to ask, 'What do you want?'" Lonergan says. "She already knows the perfect gift."
3. Paintings and Photography
When Mitra Forouhar first laid eyes on a pair of breathtaking paintings by Sante Fe artist Jamie Chase, she had to have them. "I was so enthralled by them that I acquired them before I had even bought a house."
The works eventually found a home in Forouhar's San Francisco residence, a former movie theater turned loft that has become a haven of inspiration for the jet-setting lawyer.
"I feel deeply connected to each work," she says, noting that reflection, imagination, and empathy all come into play when viewing the paintings and photographs in her collection. "They are in conversation with each other and with their viewer."
4. Historical Fragments
A former antiques dealer, Jean Barlow has traveled across Europe on the hunt for historical treasures. But it was in Italy and France that she first stumbled upon the historical religious fragments that would inspire the rest of her collection.
"These artifacts, usually broken yet beautiful carvings of worship, once adorned churches throughout Europe," Barlow explains. Along with the fractured relics, she has an affinity for minerals, pearls, and fossils unearthed during archeological digs, some predating the Ice Age.
[Click here to see more images of Dennis's, Meg's, Mitra's, and Jean's collections]
Next Post