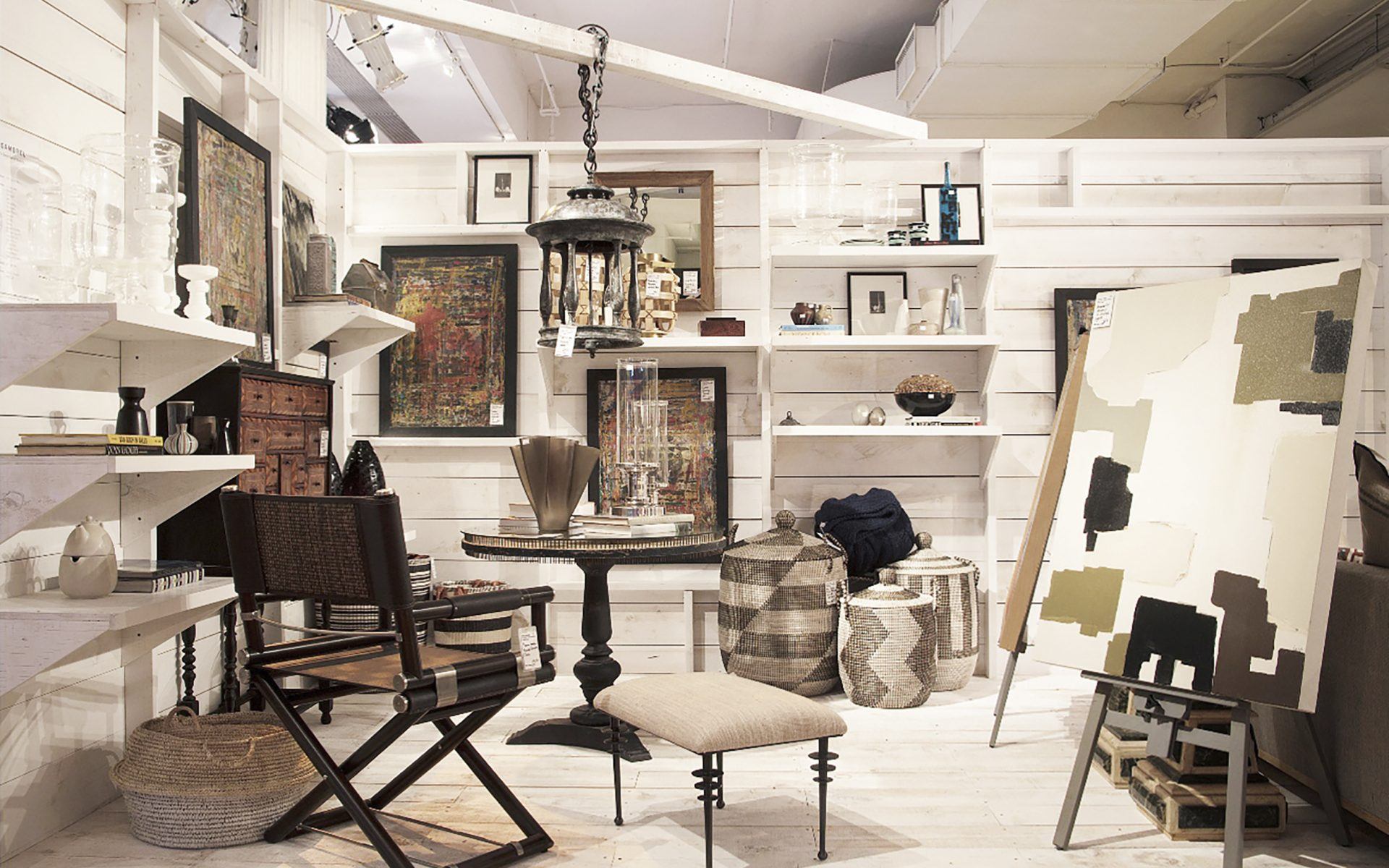 Design on a Dime Benefit, Offering Interior Vignettes for Sale, Celebrates 15 Years
The annual charity event asks noted designers to create shop-able vignettes to raise money for Housing Works
This week, the design community will come together once again to put on Design on a Dime, a unique charity event that calls on designers to create shop-able vignettes curated with donated merchandise from well-known home decor brands and artists. The event kicks off with a reception on April 25 at New York's Metropolitan Pavilion and will be open for sale on April 26 and 27. All proceeds go to support Housing Works, an advocacy group and social enterprise business whose profits from its thrift stores and bookstore café go to support the mission of ending AIDS and homelessness.
"Everything about Design on a Dime is unique," says the event's founder, designer James Huniford. "From the humanitarians we recognize at the Groundbreaker Awards to the goodness and creativity of the participating designers and brands. And, of course, the amazing deals the event offers people on the best home furnishings, linens, and art."
On April 24, Design on a Dime will hold its annual Groundbreaker Awards Dinner, whose honorees this year include Portia de Rossi, actress and founder of General Public; Darren Walker, president of the Ford Foundation; and Jim Shreve, president and CEO of Baccarat, North America.
Recommended: 7 of the Most Luxurious Hotel Suites in Paris
Since its inception, the event has raised over $15 million. This year marks the 15th edition of the event and Huniford and his team have tapped over 70 interior designers to participate, including Charlie Ferrer, David Kleinberg Design Associates, Nick Olsen, J Cohler Mason Design, and Drew McGukin Interiors.
"Design on a Dime is a great opportunity for me and my team to give back in the form of design for a great cause," says Jennifer Cohler Mason of J Cohler Mason Design, who is creating what she calls an "über-chic study" for this year's event. "As a native New Yorker, I have seen how AIDS has affected our community. We are honored to partner with Housing Works, who has made great strides in their efforts to fight AIDS and homelessness."
"It's an event that unifies, collaborates, celebrates, and ignites a genuine pulse through its mission and all those who join the cause," adds Drew McGukin. "It's fun, and good fun never gets old."
Design on a Dime kicks off with a reception on April 25 and opens to the public on April 26 and 27 at the Metropolitan Pavilion, 125 West 18th Street, New York.
Next Post