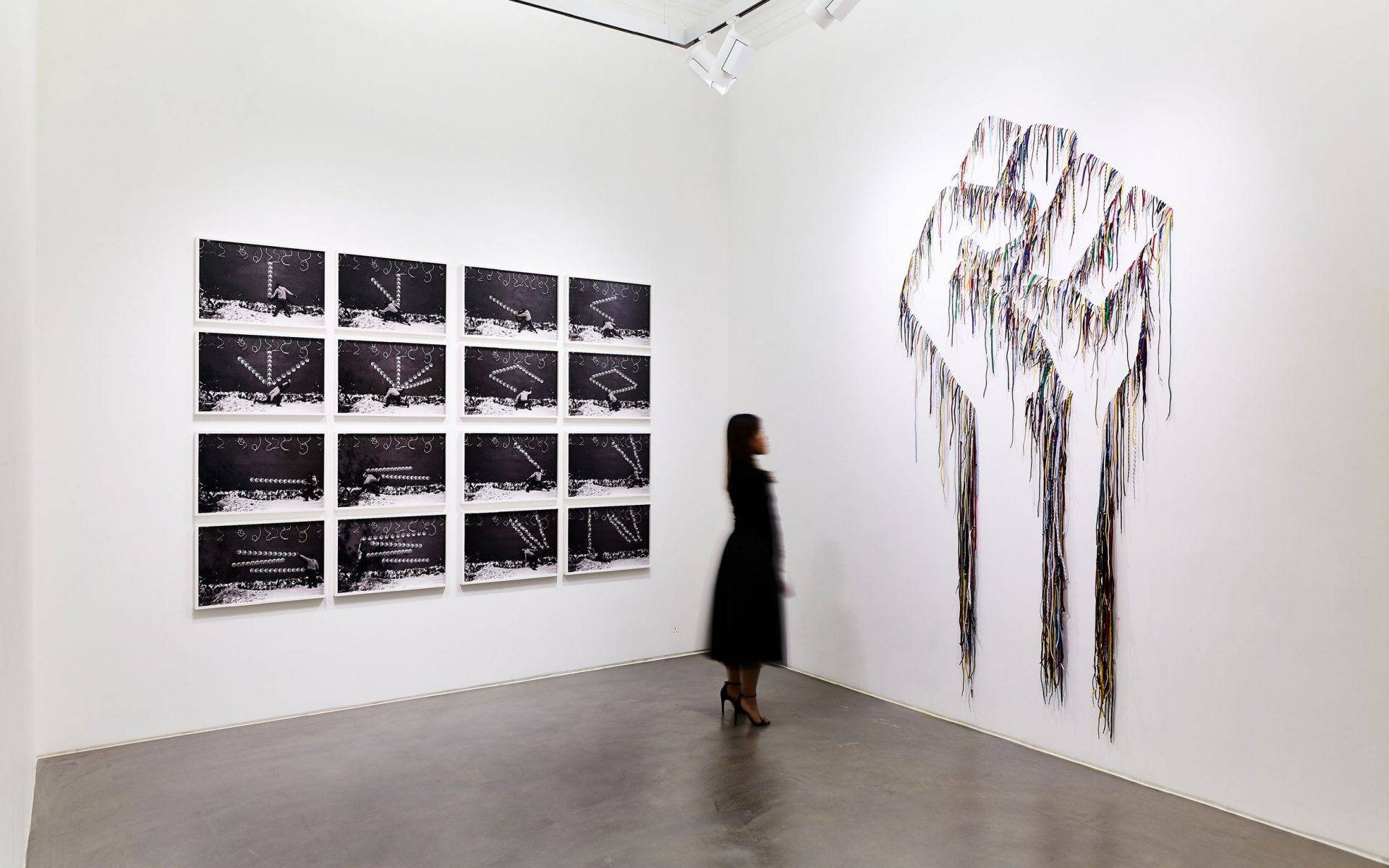 Galerie Joins Galleries in Donating to Support Racial Equity Initiatives
David Zwirner, Lehmann Maupin, and more blue-chip galleries are helping to implement real change beyond the art world
As social media feeds went dark on June 2 for Blackout Tuesday—a day to acknowledge, educate, and reevaluate policy in the wake of George Floyd's death and pervasive racial injustice—art galleries emerged not only with messages of support but also a commitment to donate. David Kordansky Gallery, Gladstone, Galerie Lelong & Co., and Metro Pictures are among those matching contributions (tens of thousands have already been raised), while David Nolan and Jack Shainman are working with their artists to sell works benefitting philanthropic and activist organizations. Adding an impressive incentive, photographer Paul Mpagi Sepuya is working with Vielmetter Los Angeles to gift an open edition print for those who donate $250 or more.
In solidarity with the black community, Galerie is pledging to donate to four important organizations fighting for equity: Art for Justice Fund, Black Lives Matter, Color of Change, and the Equal Justice Initiative. Below, discover how you can donate, and explore the galleries for additional ideas and resources.
Organizations Galerie is Supporting:
1. Art for Justice Fund
The Art for Justice Fund was founded by philanthropist and arts patron Agnes Gund, who sold an important work by Roy Lichtenstein for $165 million in 2017 to kick-start the organization. The fund strives to disrupt the U.S. criminal justice system through four grant-making strategies: keeping people out of jail and prison, shortening sentences, promoting reentry, and changing the narrative through art.
2. Black Lives Matter
Since being founded in 2013, Black Lives Matter has become one of the most influential international activist movements in the fight to eradicate white supremacy and liberate black communities. Among many initiatives, its Arts+Culture program supports both emerging black artists and established creatives—the latter of whom are featured in a TED Talk–style video platform called "The Provocateurs: A Master Series."
3. Color of Change
A progressive, nonprofit civil rights organization, Color of Change empowers allies by helping them respond effectively to injustice. Driven by 1.7 million members, the online organization designs powerful campaigns to advocate for change and influence corporate and governmental leaders across America.
4. The Equal Justice Initiative
Founded in 1989 by public interest lawyer Bryan Stevenson, the Equal Justice Initiative aims to protect the basic human rights of the most vulnerable Americans, ending mass incarceration and excessive punishment in the U.S. The nonprofit provides legal representation to those who have been illegally convicted, unfairly sentenced, or abused in state jails and prisons, while also assisting formerly incarcerated people to reenter society. Additionally, through groundbreaking reports, short films, and campaigns that call for new ways to address slavery, lynching, and racial segregation, the organization is changing the narrative surrounding race in this country.
 Galleries Taking Action by Donating:
2. David Nolan
4. Gagosian
5. Gladstone
8. The Hole NYC
10. Jack Shainman
11. Lehmann Maupin
12. Metro Pictures
14. Perrotin
15. White Cube
Recommended: Artists Take to Instagram to Respond to Racial Injustice with Powerful Artworks
Next Post