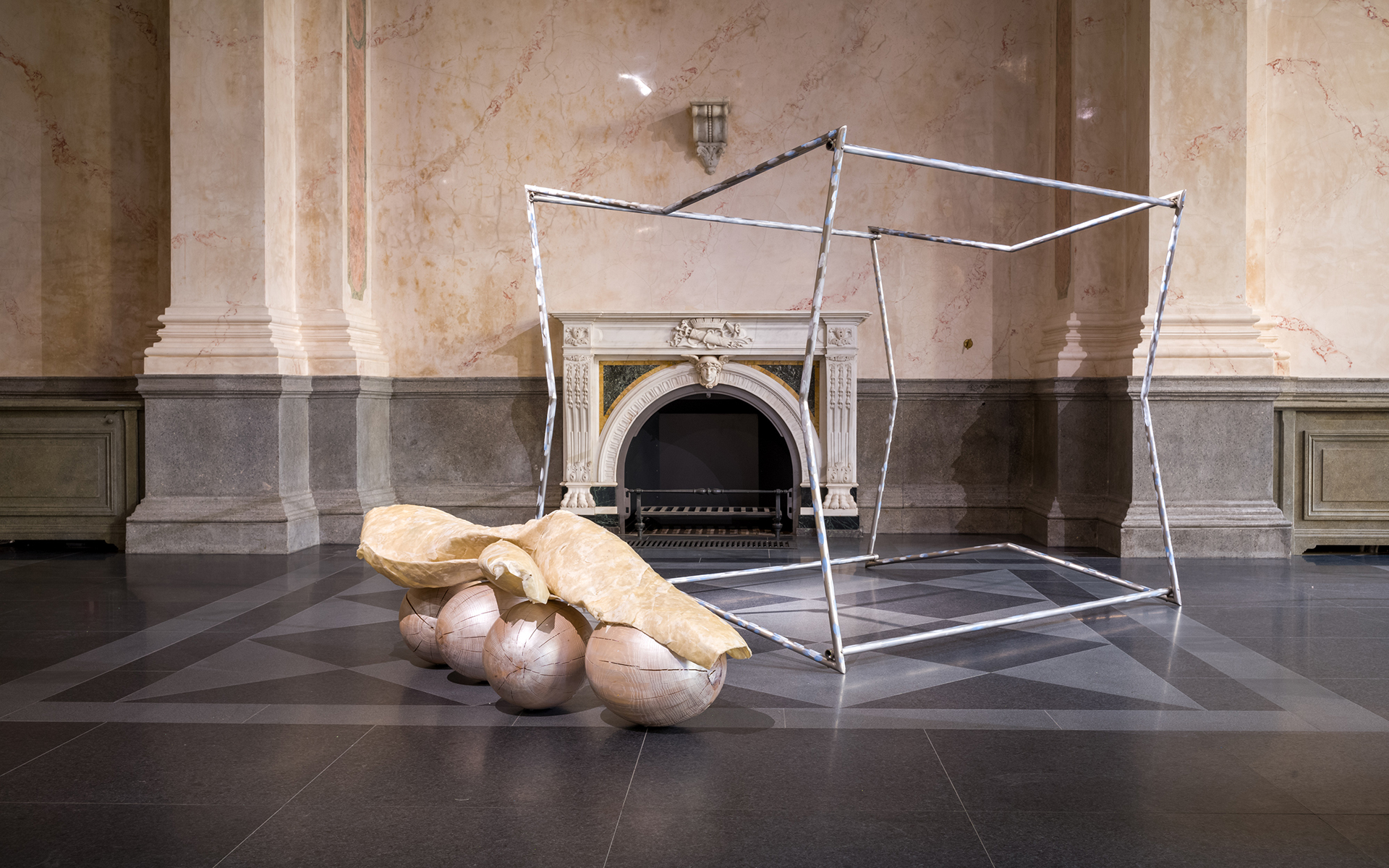 Here's What Not to Miss During This Year's London Frieze Week
See stunning works by Ugo Rondinone, Alicja Kwade, Jeffrey Gibson, Daiga Grantina, and Tyler Mitchell
With Frieze London in its 19th year, and Frieze Masters about to launch its tenth edition, there's plenty to celebrate in London next week. Both fairs will open to the public on October 13, and anyone can treat themselves to a walk through this year's Sculpture show—an annual public event in Regents Park that runs right through to mid-November.
This year it includes a statuesque blue and yellow Monk by Ugo Rondinone (can you have an outdoor show without him these days?) that rises among the trees, as well as an exquisite steel circle by Alicja Kwade that offers up framed views of the park. Emma Hart's Big Time series of spinning-top forms balancing on red plinths is an exuberant display of color and fun, from flowery faces to hand-drawn target circles.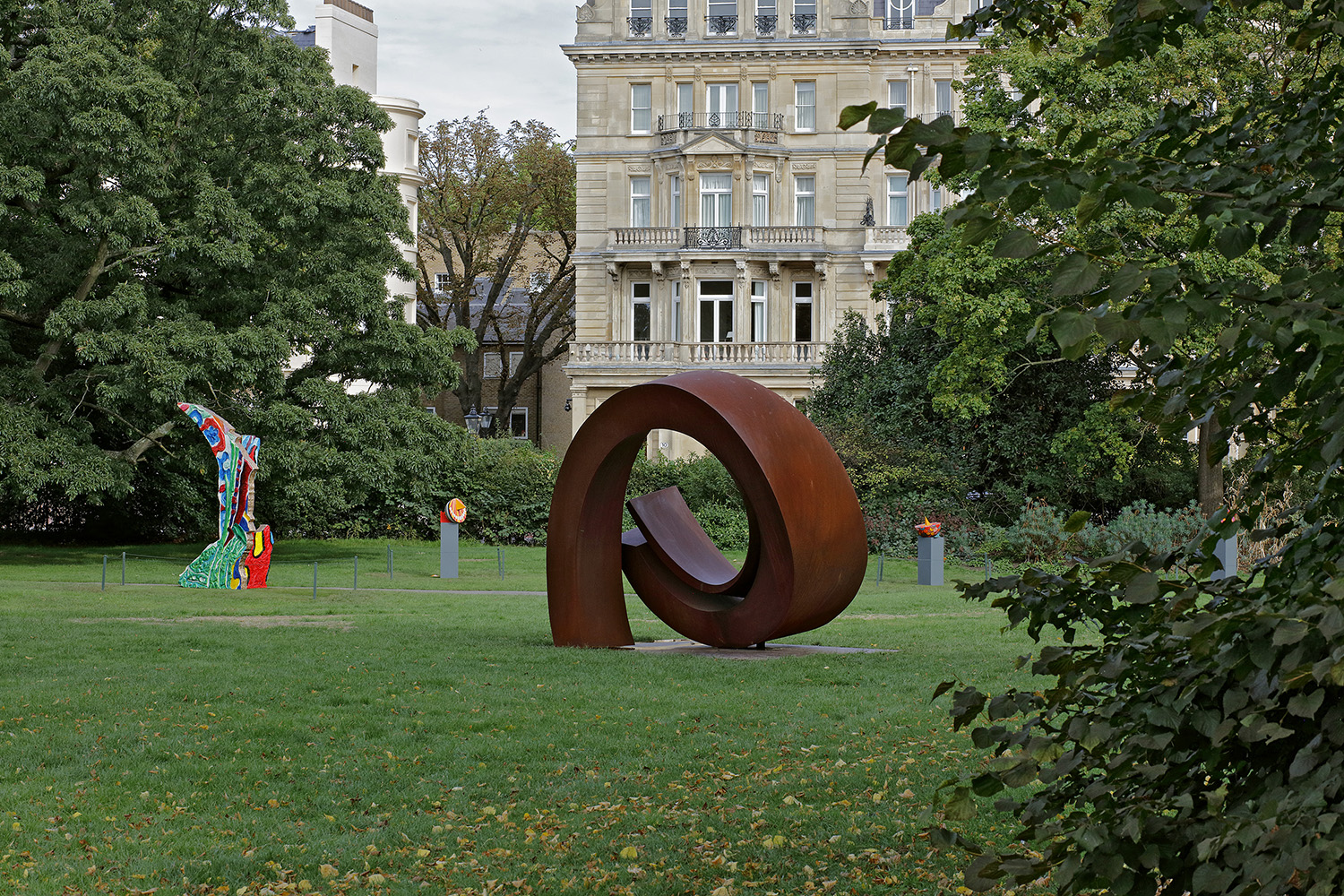 Following this year's Venice Biennale, it seems that many of Frieze's most anticipated moments will be provided by female artists, starting at the entrance of Frieze London. (And by women chefs: both the female-run Rita's and Petersham Nurseries will be popping up for the duration of the fair.) Here, the long corridor into the tent, familiar to frequent visitors, will be hung with 28-meters silk hanging hand-painted by British artist Emma Talbot (she also has a stand-out exhibition at the Whitechapel Gallery). Along its tremendous length, her narrative artwork deliberates on the healing, hallucinogenic and anti-depressant properties of plants and herbs in her trademark illustrational style. "I want it to feel like walking through a garden full of knowledge," says Talbot. "I looked at the Voynich manuscript, an extraordinary 15th-century document detailing real and otherworldly plants, and set about making a contemporary version."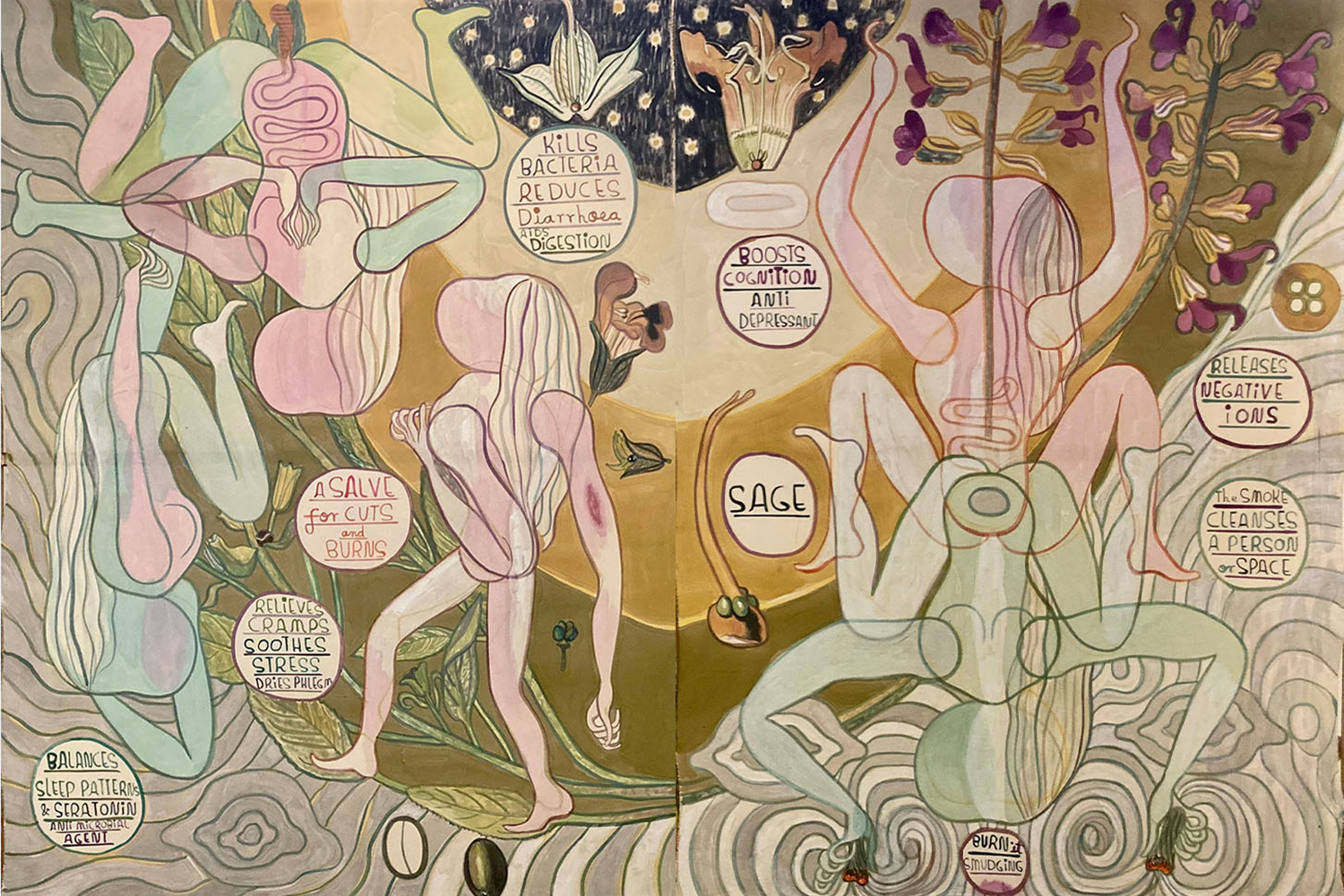 Inside the tent, Los Angeles artist Nikita Gale is delivering another special commission, this time sponsored by BMW. Gale, who likes to create unexpected relationships between spectator and performer, is presenting an installation of electric guitars that will be activated by live performances in the BMW lounge.
The Stephen Friedman gallery will present a booth dedicated to the Choctaw/Cherokee artist Jeffrey Gibson. With a multi-faceted practice that roams across club culture, politics, queer narratives and art history, and incorporates everything from video to beadwork, Gibson is showing punch bag sculptures in a booth lined with a dazzling bespoke wallpaper.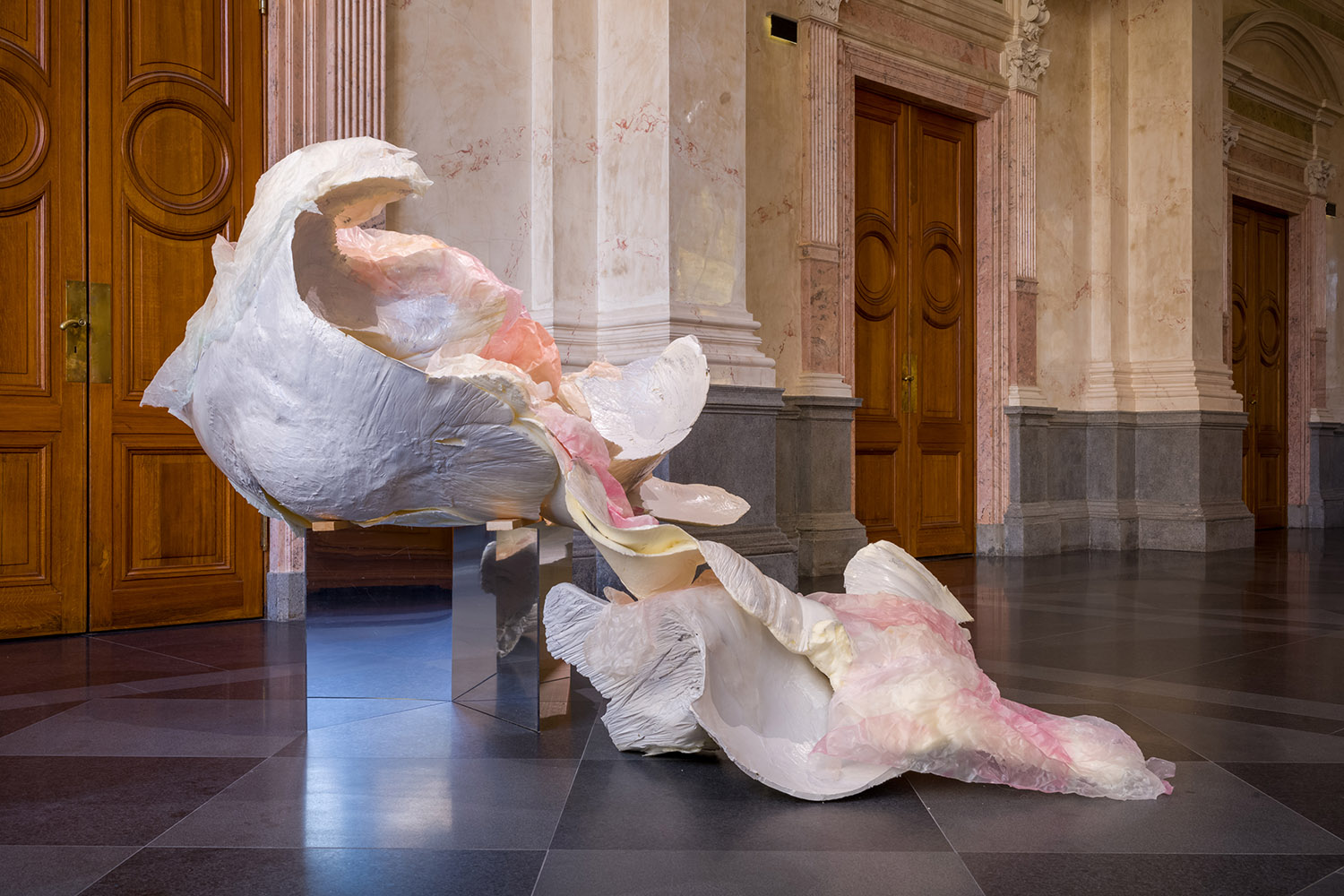 Admirers of the French artist Laure Prouvost's work should head to the Lisson Gallery booth where multi-panel canvasses will contain openings at certain points. Visitors can quite literally interact with the work, putting a hand through one hole and their head through another. Ground-breaking as ever, in Prouvost's hands, this is both next-level audience participation, and a cute reminder of the classic fairground photo set-up.
And then, of course, there is the Focus section, which supports galleries who are less than 12 years old, and brings the freshest talent to the fair. Among the highlights here are the 32 year old Gerrit Frohne-Brinkmann at Noah Klink, whose installations have been known to include fossils, fake mummies, ceramic flowers and strange smells; the Latvian Daiga Grantina at Emalin, who creates dynamic sculptures in curious materials; and the vivid canvasses of Selome Muleta at Addis Art from Ethiopia. At just 30 years old, she's already a rising star, and her paintings delve deeply and calmly into her sitters' inner worlds.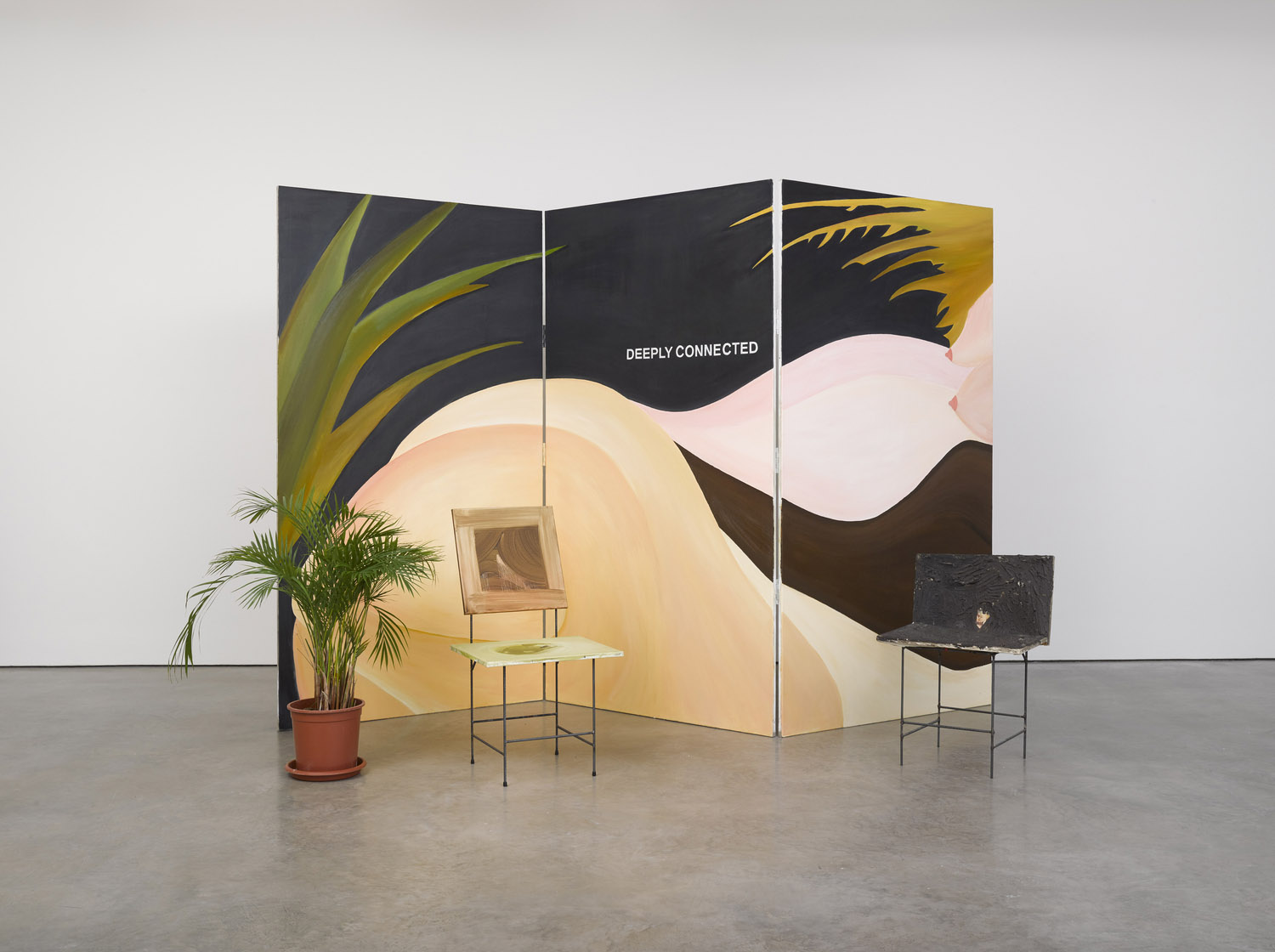 Across the park at the chic Frieze Masters, Tyler Mitchell, the 27-year-old American who sprung to fame as American Vogue's first black cover photographer, is breaking another barrier. "It's the first time a contemporary work has featured at Masters," says director Nathan Clements-Gillespie of Mitchell's show, which will include photography and works on fabric, exploring historical imagery and tropes. "But although this is new work, it is reframing material from the past." Enthusiasts of Mitchell should head to Gagosian's stunning Mayfair gallery, too, for another exhibition, featuring his subjects in bucolic settings.
Elsewhere, it's business as usual in the Annabelle Selldorf–designed Masters tent, with its wide corridors and fresh-cut flowers, where everything from ancient artifacts to ceramics by Isamu Noguchi will be on show (at Oscar Humphries).
It wouldn't be Frieze Masters without one outstanding historical work, and this year it's a small panel of Boticelli's The Last Communion of St Jerome (1495), courtesy Moretti Fine Art, showing the saintly figure in flowing white robes. The ultimate version of the work is in The Met in New York, but this is one of several other existing iterations of the compositions.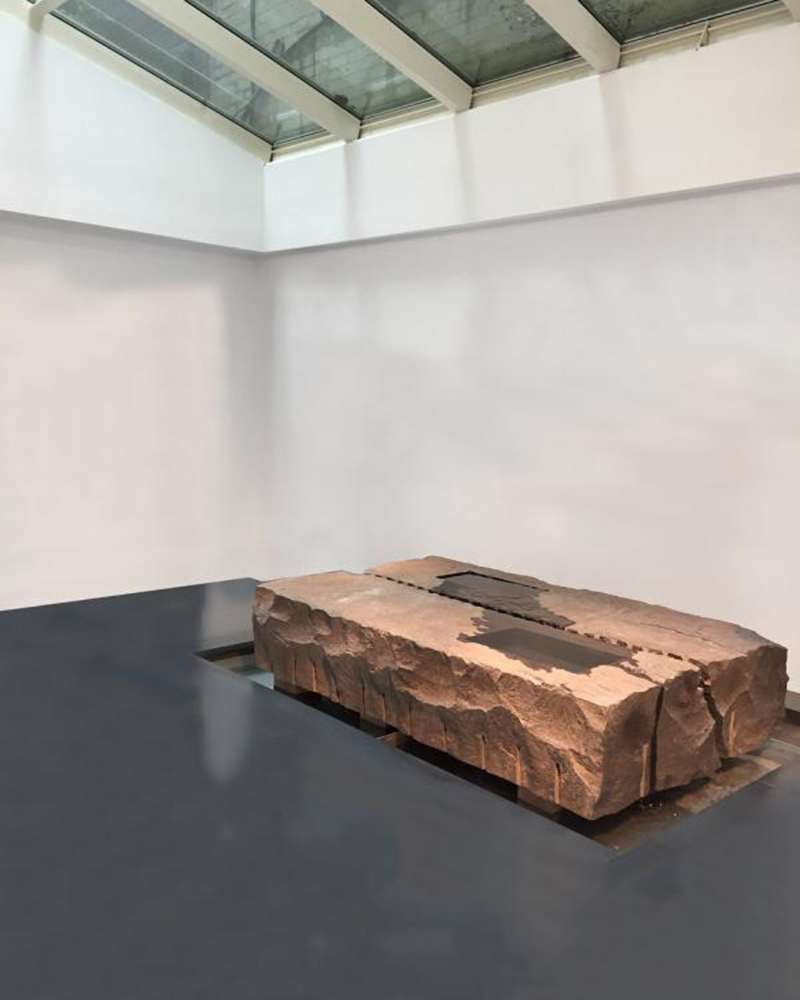 Rather different kinds of history will be provided by Mary Corse's The Cold Room, originally devised in 1968. A suspended light box is hung inside a free-standing structure cooled to a near-freezing temperature. Thanks to Pace gallery, visitors can step back in time. While at London's Marlborough gallery, the British art specialist Martin Gayford has curated a booth focussing on Frank Auerbach, Francis Bacon and other London painters. Hauser & Wirth have settled on works by Louise Bourgeois, and Gallery Mitterand another extraordinary 20th-century female, Nikki de Saint Phalle.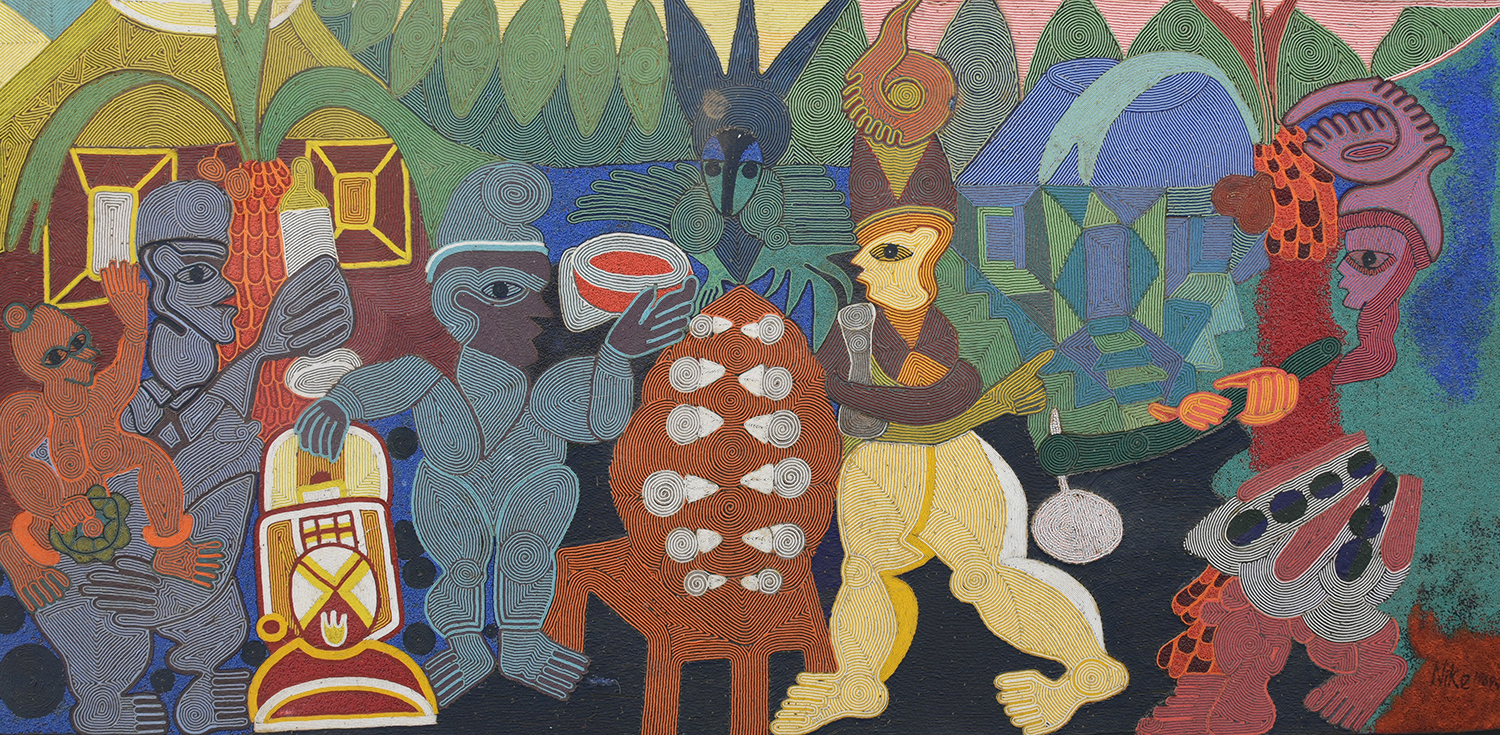 The work of Nike Davies-Okundaye will attract attention at kó Gallery from Lagos, along with the artist herself who will be attending the fair. An artist and activist, the 71-year-old Davies-Okundaye has kept the complicated technique of Àdìrẹ textiles alive in her native Nigeria (a process that uses indigo dye and cassava paste, where batik uses wax). She has also passed her skills on to thousands of women. A historical look at her work includes beading, embroidery and patchwork, while she will be proudly adorned with her own "wearable art"—towering headdresses and stiff wide collars made from beads created from recycled water bottles.
Once again, Luke Syson, the scholarly director of the Fitzwilliam Museum in Cambridge (who previously led the $22 million renovation of the British Galleries at The Met, completed in 2020) has pulled together a number of galleries to feature in his Stand Out section, which this year is themed around travel and crossing borders. Tang Dynasty cups at Gisele Croes, densely embroidered textiles from the Deccan and Mughal Indian courts at Prahlad Bubbar… it is, as Syson says in his accompanying essay, all about the power of objects.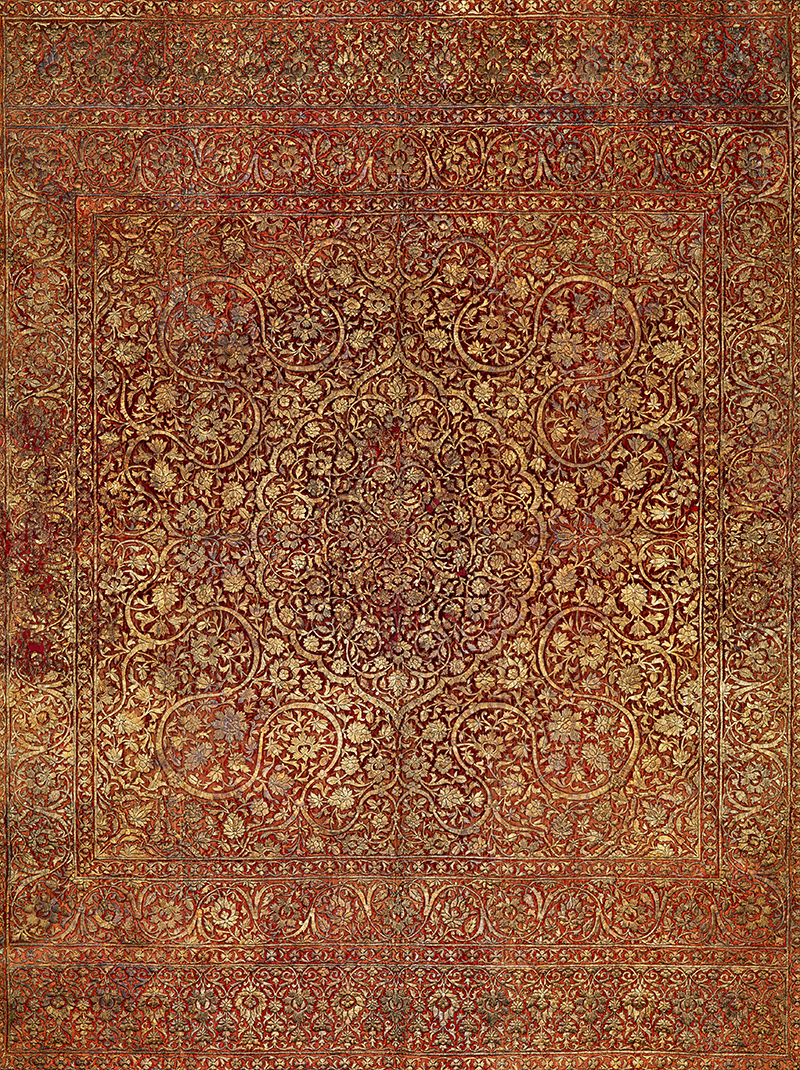 Away from Frieze altogether, stand-out shows will include Gabriel Orozco and his diary of plants at White Cube in Masons yard, and another vegetal extravaganza—Lucian Freud's Plant Portraits at the Garden Museum. Striking new work by Adrian Ghenie is at Thaddeus Ropac's glamorous Mayfair space (commissioned as a private home by the bishop of Ely in 1772), and Amy Sherald's deeply human portraiture is at Hauser +Wirth in Savile Row, while Cecilia Vicuña has filled the Turbine Hall of Tate Modern with another immersive installation of convoluted strips of textiles and other materials (and there's a near Cezanne show upstairs.)
Next Post