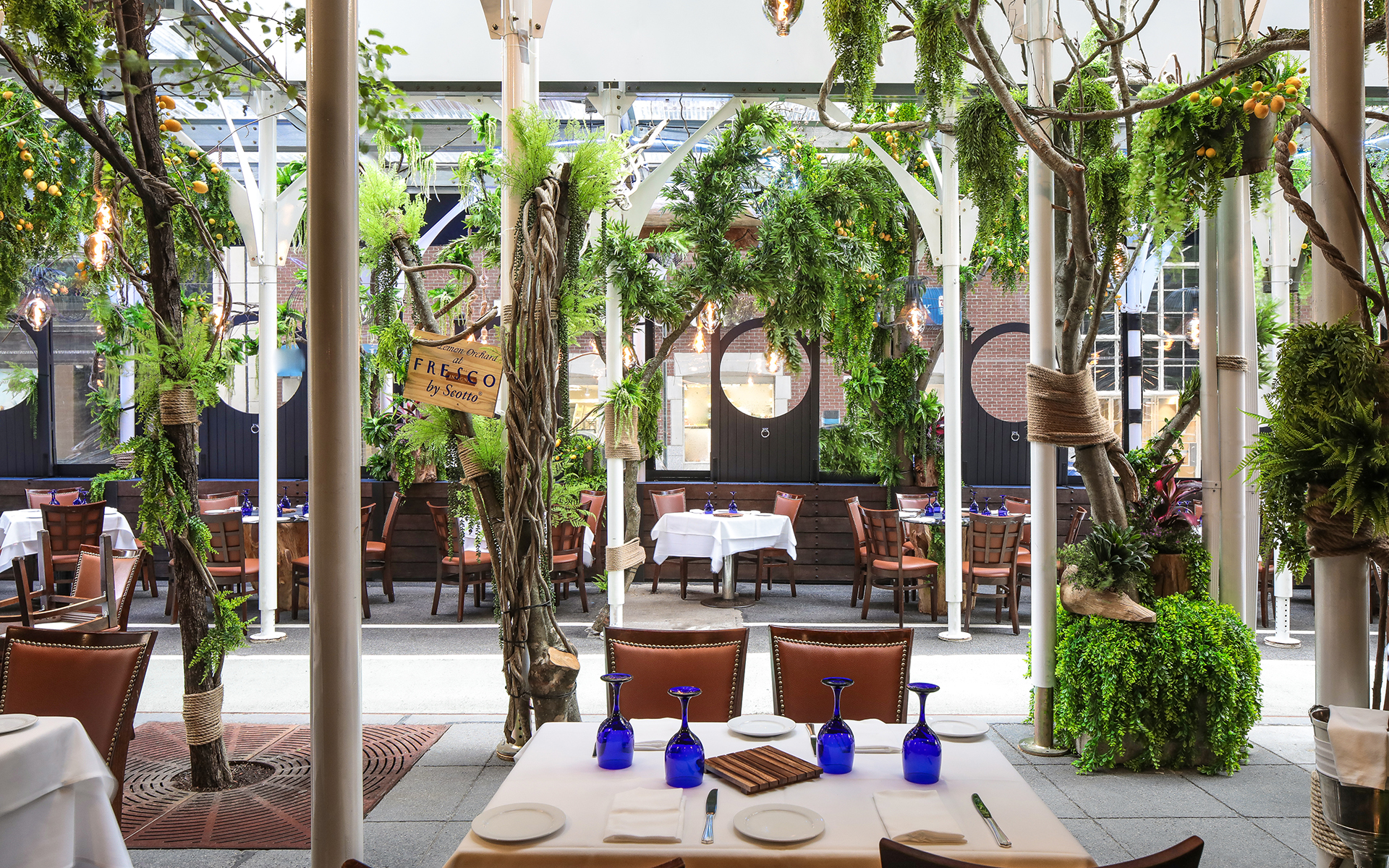 This Chic Manhattan Restaurant Captures the Allure of the Amalfi Coast
A canopy of verdant lemon trees sets the scene at the new Fresco by Scotto restaurant in Midtown Manhattan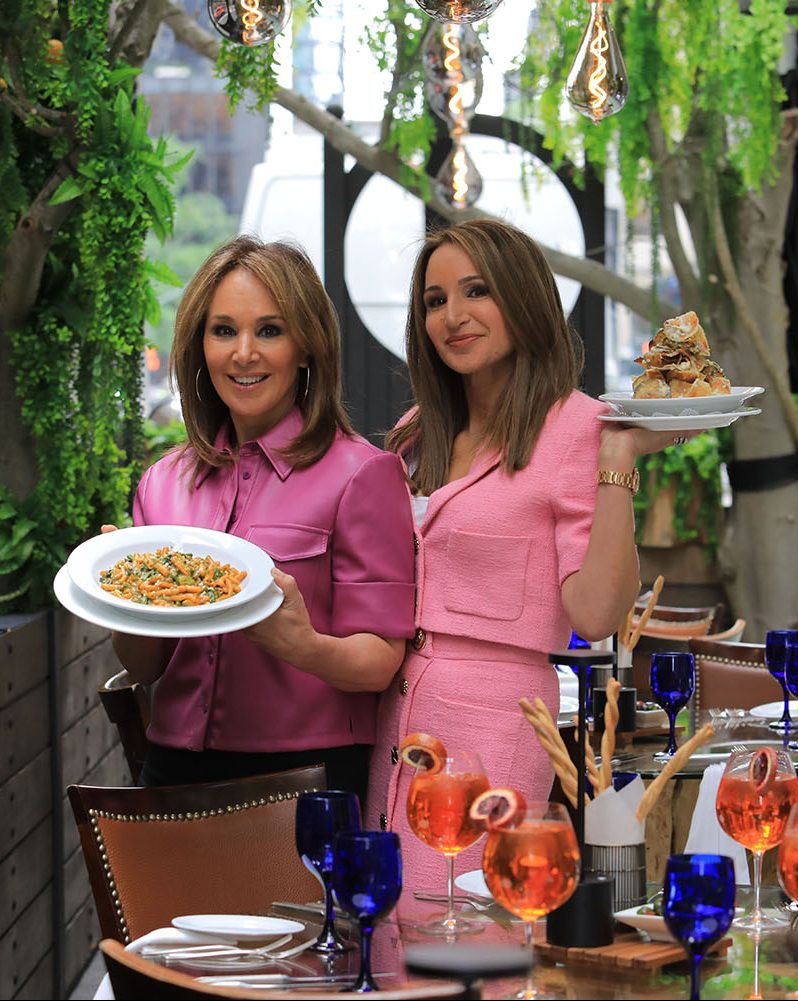 Transforming a restaurant interior with striking botanical installations is hardly new, but several recent restaurant openings have been using towering plants in the dining room to striking effect. At Daniel Boulud's new Le Pavillion in One Vanderbilt, the design team crafted a "dining oasis" with a serene forest of trees and verdant bushes.
Now, another newcomer to the dining scene has crafted an experiential ambience with a transportive array of trees. Midtown eatery Fresco by Scotto transports guests to the Amalfi Coast with a canopy of ripe lemon trees punctuating the dining room and terrace.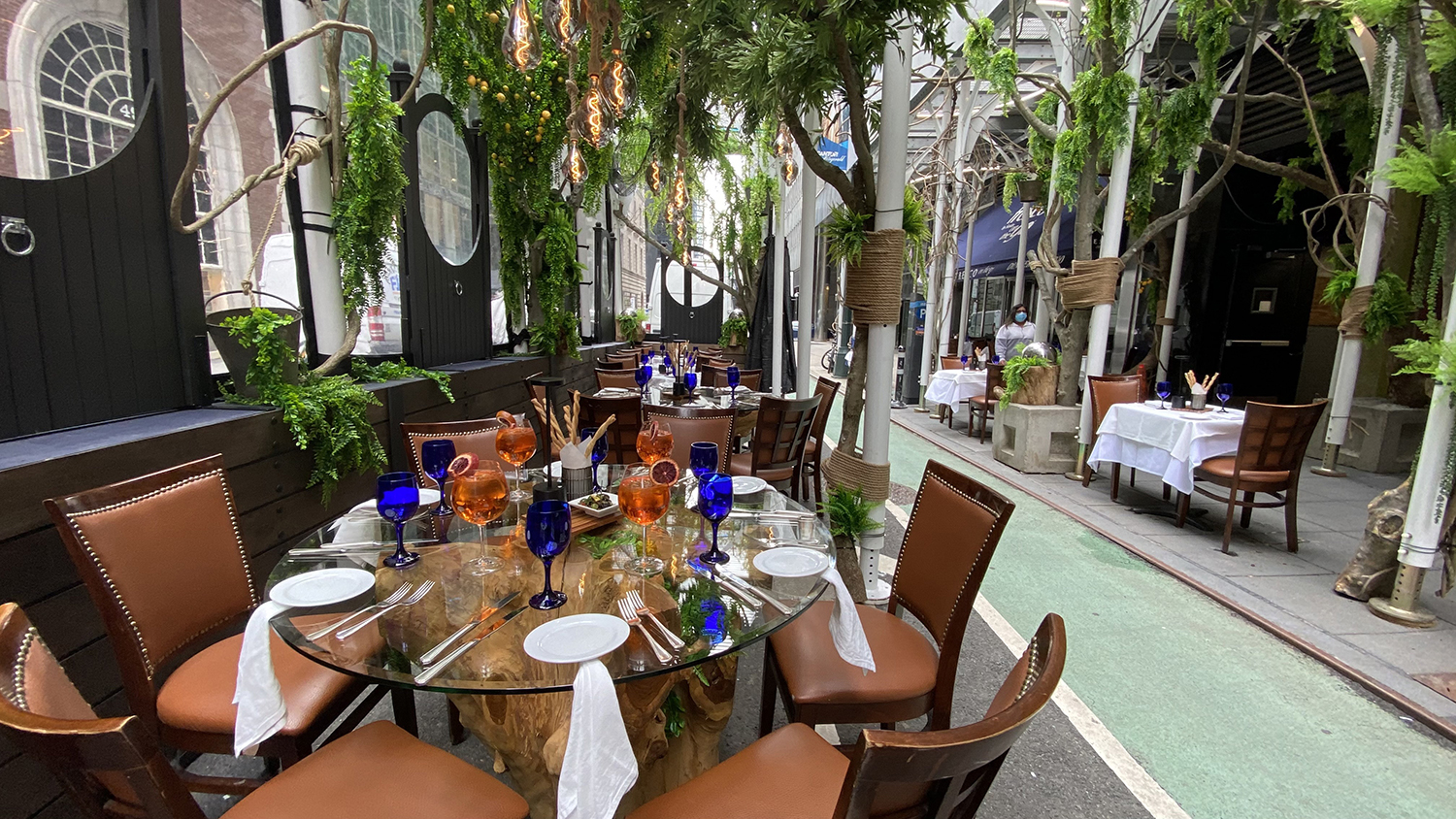 Long Island event planner Lawrence Scott helped create the fanciful space for the Scotto family—Marion, Rosanna, Anthony, Jr., and Elaina—who have helmed the Italian eatery since 1993. Additionally, family cousin Michaelangelo L'Acqua curated the restaurant's lively music program.
"We are so excited to reopen Fresco by Scotto in midtown Manhattan with a new look, a new chef, and a whole new attitude," Rosanna Scotto tells Galerie. "We wanted to create a restaurant where we serve good food but we also transport you to Italy without a passport or plane."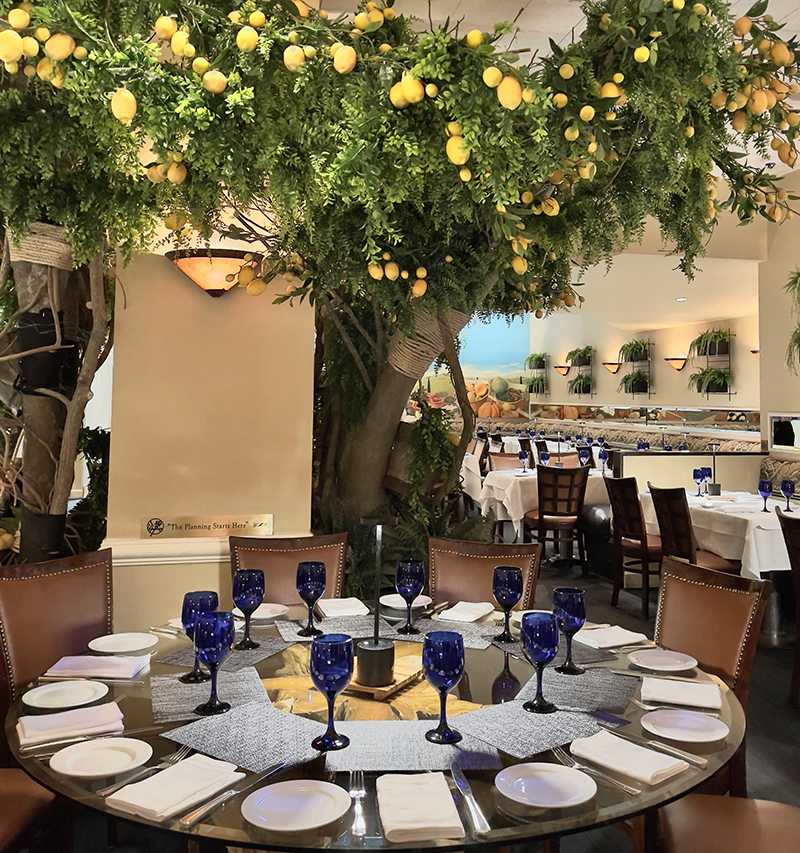 Adding to the allure of the new East 52nd Street establishment is the revamped menu from new chef Ben Kacmacik, who recently oversaw the kitchen at famed Manhattan dining destination Pastis. Half of the menu consists of new items, and half are Fresco's classics. Guests including Kelly Ripa and Mark Consuelos attended the recent VIP opening, sampling refreshing summer dishes like pan-seared scallops with fava beans, roasted tomatoes and cauliflower, and summer squash, or the bucatini alla melanzane, a flavorful mix of heirloom tomato ragu, crispy eggplant, Parmigiano Reggiano, and stracciatella.
Next Post