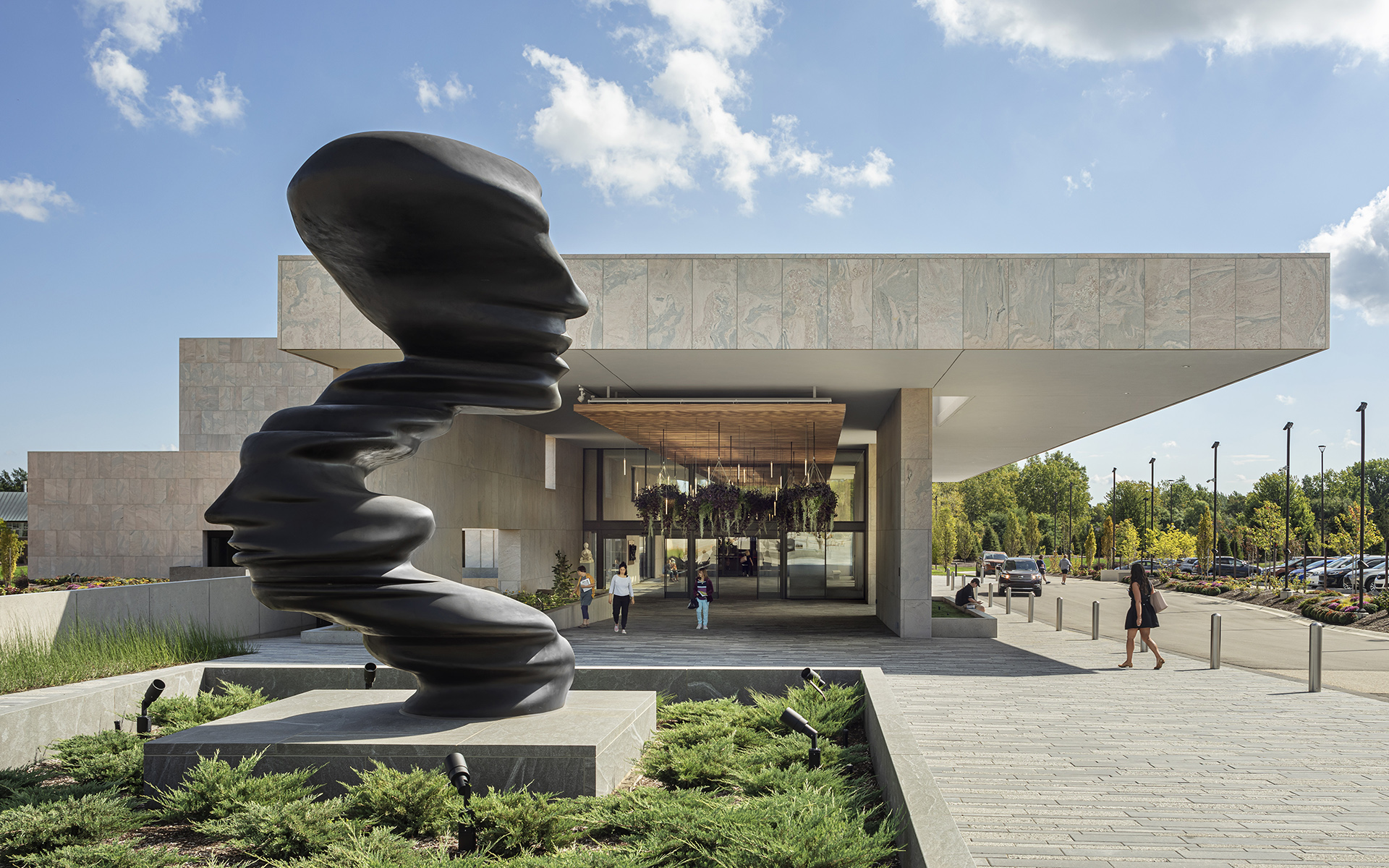 See the $115 Million Expansion of Michigan's Frederik Meijer Gardens & Sculpture Park
A welcome center by Tod Williams Billie Tsien Architects plus new gardens bring cohesion to the 158-acre arts destination
Featuring more than 200 works by artists such as Louise Bourgeois and Richard Serra, Michigan's Frederik Meijer Gardens & Sculpture Park unveiled a $115 million update that includes a new English garden plus a welcome center by Tod Williams Billie Tsien Architects. "They did a masterful job of blending our existing physical spaces with the new expansion," says David Hooker, president of the Grand Rapids institution. Visitors should also make it a point to see Spanish artist Jaume Plensa's recent commission Utopia. "The beauty of the piece literally surrounds you and works its way into your mind, heart, and soul." 
See below for Galerie's Q&A with David Hooker.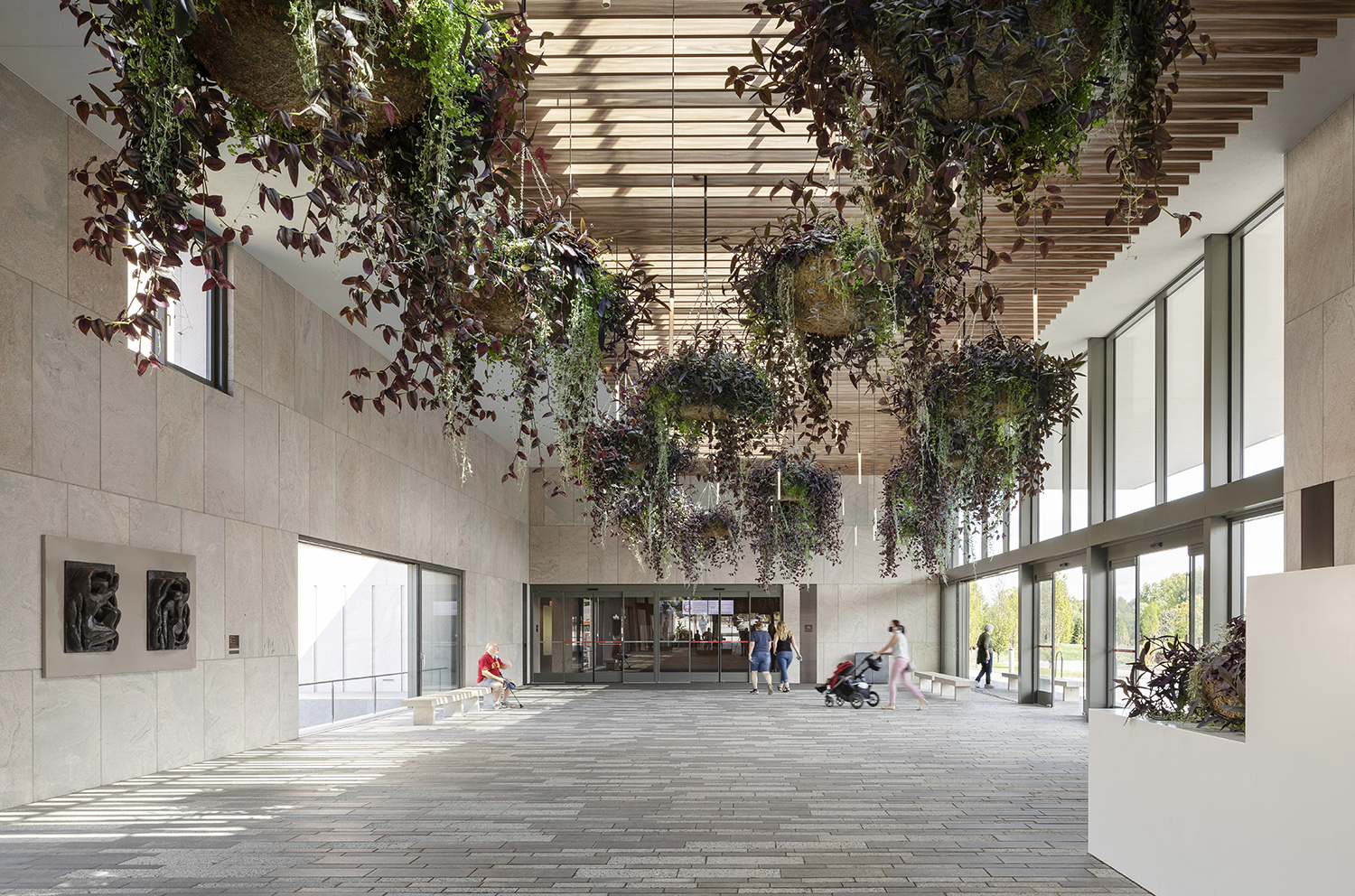 What was the biggest challenge of the project?
The biggest and only serious challenge of the project was a COVID delay. Jaume Plensa's magnificent white marble Utopia was ready for shipment according to our original schedule. COVID imposed government restrictions shut down the ports in Barcelona, Spain causing an approximate six-month delay in the installation of the sculpture. Our goal was open the Welcome Center in June 2021. The full opening of the Welcome Center took place in November 2021.
This was a big project. Of course, there were issues to resolve. However, it was such an enormous pleasure to work so closely with Plensa and the Gray Gallery to acquire and install Utopia.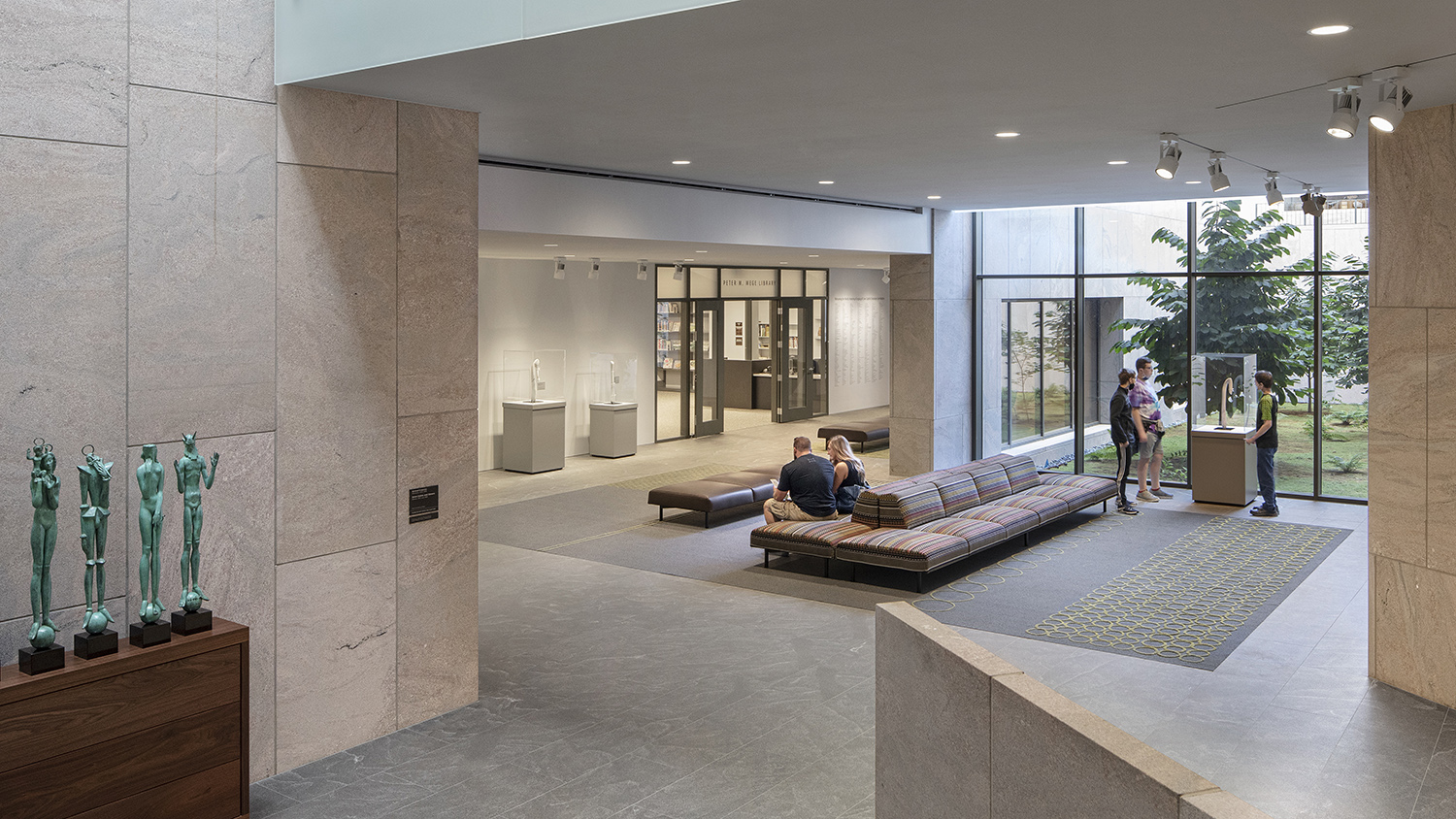 What do you hope visitors take away from seeing the expansion?
Tod Williams and Billie Tsien Architects did a masterful job of blending our existing physical spaces with the new expansion, creating new buildings that honor the beauty that Fred and Lena Meijer gave to this community. During the dedication of Utopia and the Welcome Center we drank a toast "dedicating this special place to all people celebrating the idea that beauty is part of the answer to our cares and honoring the love we share for all humanity to live in peace." We hope that visitors to Meijer Gardens will take away a sense of our common capacity to good things and to make the world a better place.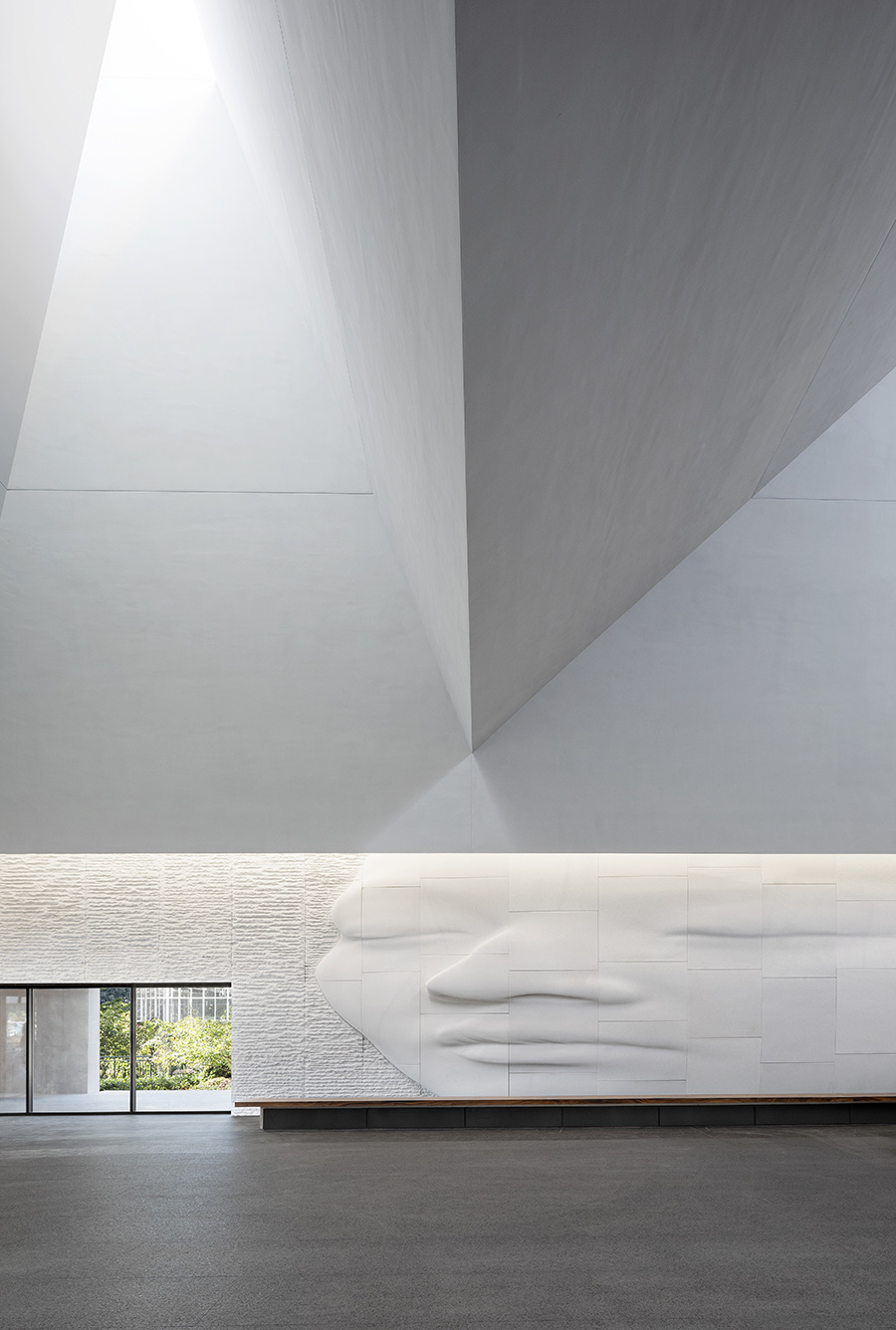 What are your thoughts on the commissioned Jaume Plensa sculpture?
Jaume Plensa often talks about how beauty is part of the answer to our problems. He is right. The beauty of his monumental Utopia literally surrounds you and works its way into your mind, heart, and soul. The four female faces in Utopia represent people of different ethnic backgrounds from around the world, together united in this majestic composition. Our building campaign for the new Welcome Center was called Welcoming the World: Honoring a Legacy of Love, a phrase intentionally chosen to express that all people are important and are welcome at Frederik Meijer Gardens & Sculpture Park.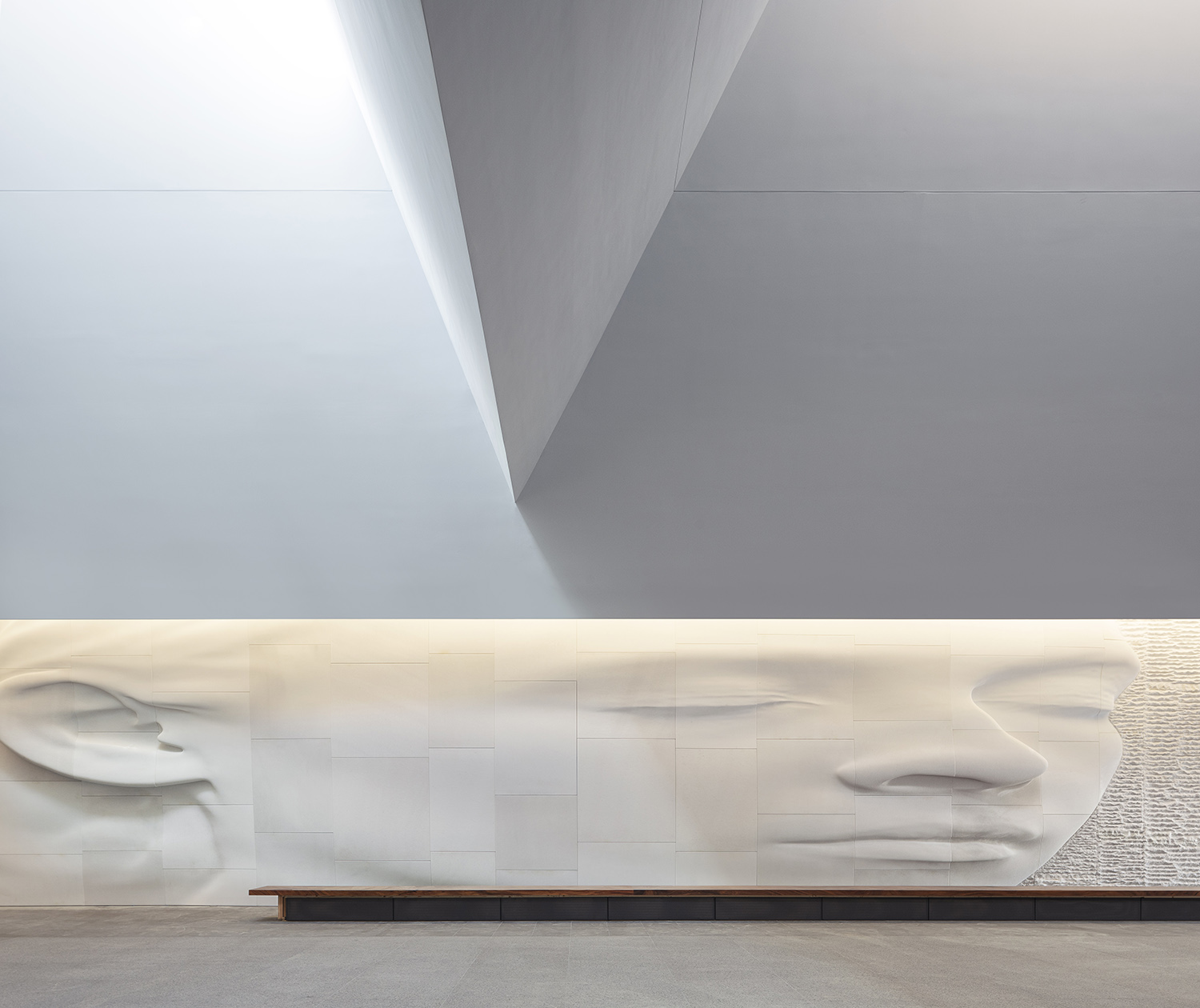 A version of this article first appeared in print in our 2022 Fall Issue under the headline "Enchanting Enhancement."Subscribe to the magazine.
Next Post