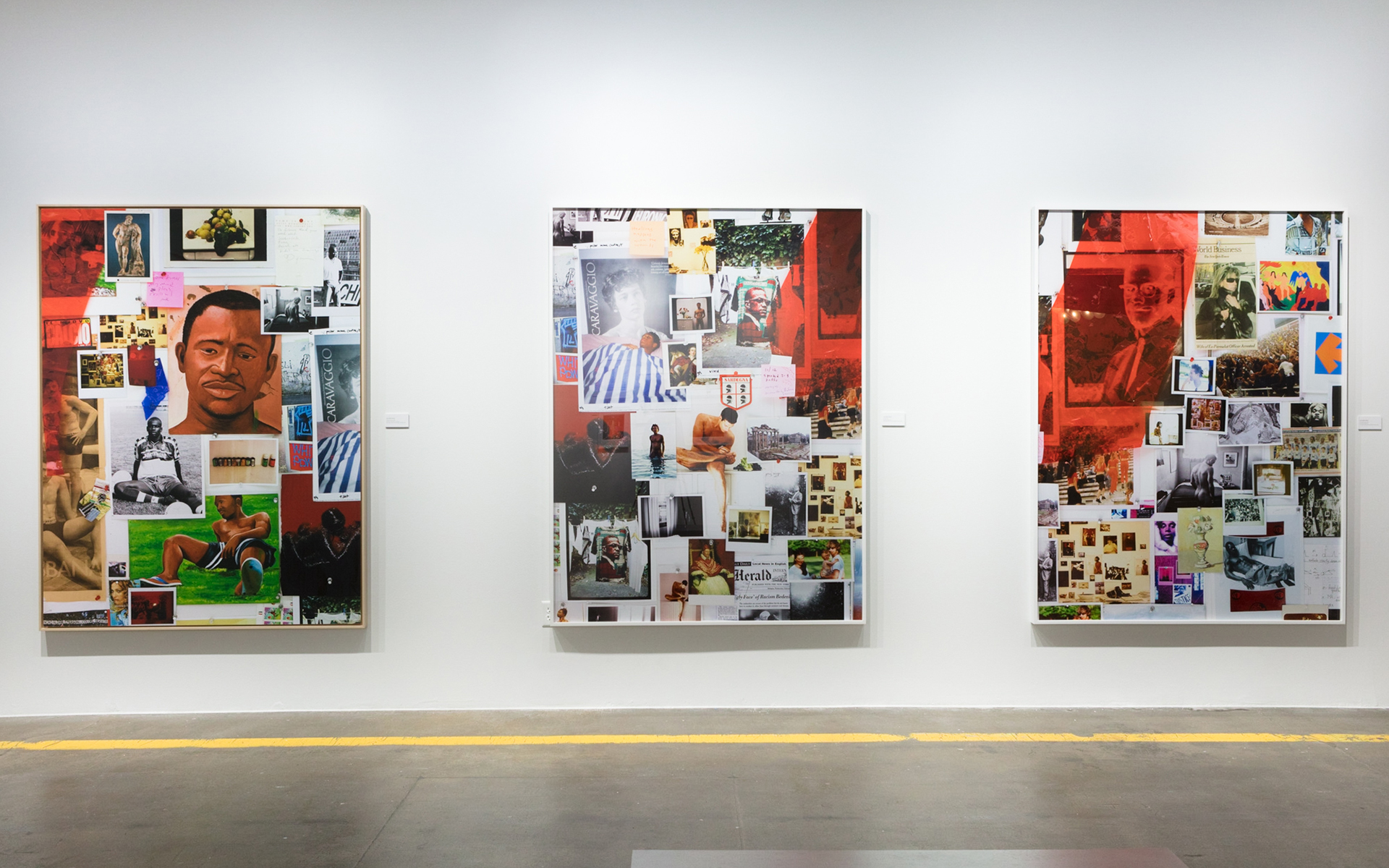 The FotoFest Biennial in Houston Returns with Riveting 2022 Edition
The citywide photography festival takes over numerous art spaces with works by Dorothea Lange, Toyo Miyatake, Lyle Ashton Harris, and Laura Aguilar
We expect the nearly impossible of the photograph: It needs to be an impartial witness, documenting what we both could and couldn't see, and it needs to be able to obscure or conceal by crop, or record what never was—a face, airbrushed to be a face that belongs to no one; an imaginary scene dropped in or altered later; a staging to make a statement. A video can reveal—or lie—even more. The artists in "If I Had a Hammer," the latest iteration of FotoFest, the citywide biennial taking place in art spaces across Houston and curated by Steven Evans, Amy Sadao, and Max Fields, explores the possibilities and motivations of the camera.
Titled after the 1949 song by Pete Seeger and Lee Hayes that would later become an anthem for both communism and civil rights in America, the show is something of a call to arms for everyone to make the most of the tools they already have: "a hammer of justice, a bell of freedom, and a song about love," as well as a camera. The work on view in "If I had a Hammer" centers around artists using the camera as a means of collecting images and perspectives from which history is determined. Work from new FotoFest exhibitions "African Cosmologies: Redux," curated by Mark Sealy, and "Ten by Ten: Ten Portfolios from the Meeting Place 2020–21" is also being presented this year after being shut down prematurely due to COVID restrictions in early 2020.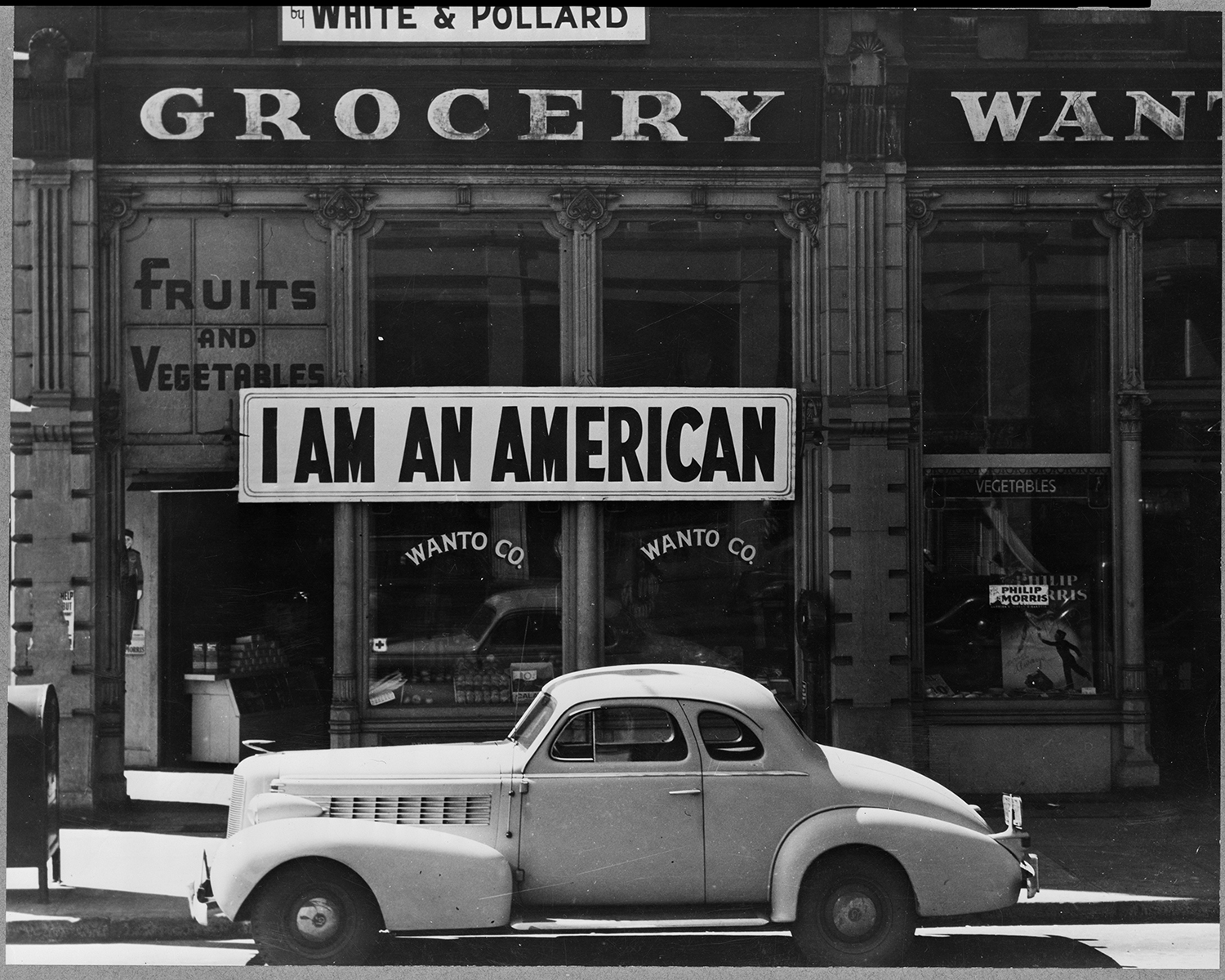 Two views of the Manzanar War Relocation Center, a WWII-era concentration camp for Japanese Americans in eastern California, illustrate how the camera can be employed as a messenger: Photojournalist Dorothea Lange visited Manzanar on assignment from the U.S. War Relocation Authority. As in her photographs she had taken while previously traveling the country during the Great Depression, her camera picks up the anxieties and panic of the thousands of Japanese Americans being moved to the camp, as well as the prisoners' attempts to preserve morale and a sense of patriotism once settled inside. She also followed government protocol and carefully avoided including the darkest elements of restriction on the grounds, including barbed wire fences and watchtowers.
Compare these photographs to those by Toyo Miyatake hanging around the corner: Born in Japan and settling in Los Angeles's Little Tokyo neighborhood in his youth, he and his family also ended up at Manzanar, though as internees. Prohibited from bringing his camera, he smuggled camera parts inside with him and had a wooden camera body built with what was available inside. Discreetly shot, his work captures community and family bonds, as well as the true working and living conditions, in heartbreaking images: the half-finished barracks that prisoners were moved into, a room full of Japanese American men taking an oath to volunteer for the U.S. military, a makeshift nursing school graduation, young majorettes re-creating a scene of the traditional American high-school experience.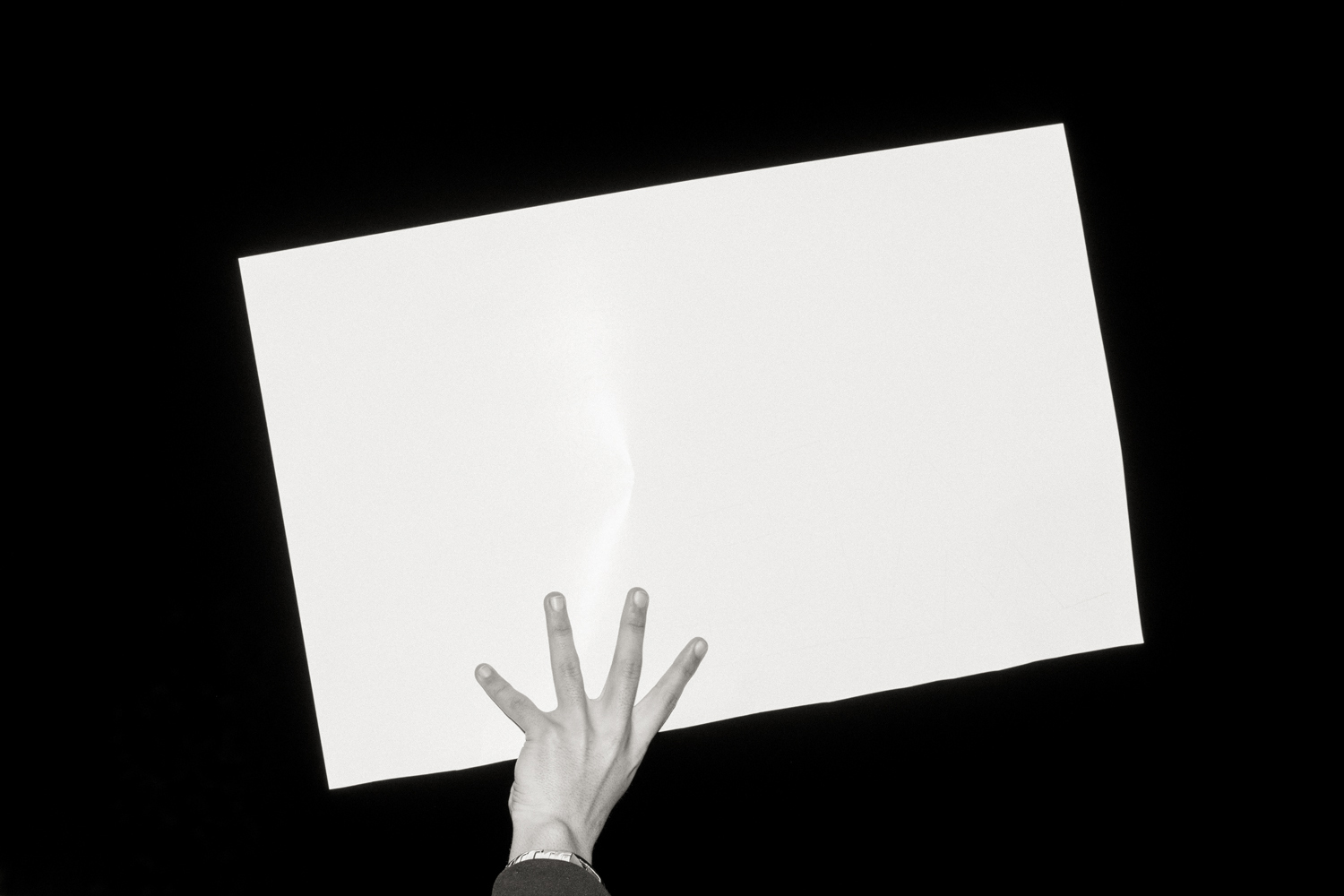 Other photographers followed the same divide in using the lens to pursue one of two objectives: One side lets the camera set themselves free, such as Laura Aguilar's self- and group nude portraits, often in natural surroundings as a means of exploring and confronting her own image and physical body; Mike Osbourne's Federal Triangle series of views on the crowds moving between the White House, U.S. Capitol building, and the National Archives since 2015, exposing the vulnerabilities of our institutions during some of their most tumultuous years to date; Fred Schmidt-Arenales's The New York Times on Guatemala project catches American imperialism in the act, redacting and editing the newspaper's 1954 coverage by comparing the articles to accounts from state documents—as well as his grandfather, who worked as a correspondent for the Times. Schmidt-Arenales collaborated with artists David Ramírez Cotón, Daniel Hernández-Salazar, Camilla Juárez, and Jorge de León to push these official narratives to their breaking points using other mediums and formats.
Video works by Mónica Alcázar-Duarte, Forensic Architecture, David Kelley, and Ho Rui An also employ disclosure as a path to understanding the machinations and manipulations that have built the societies and economies that shape us today.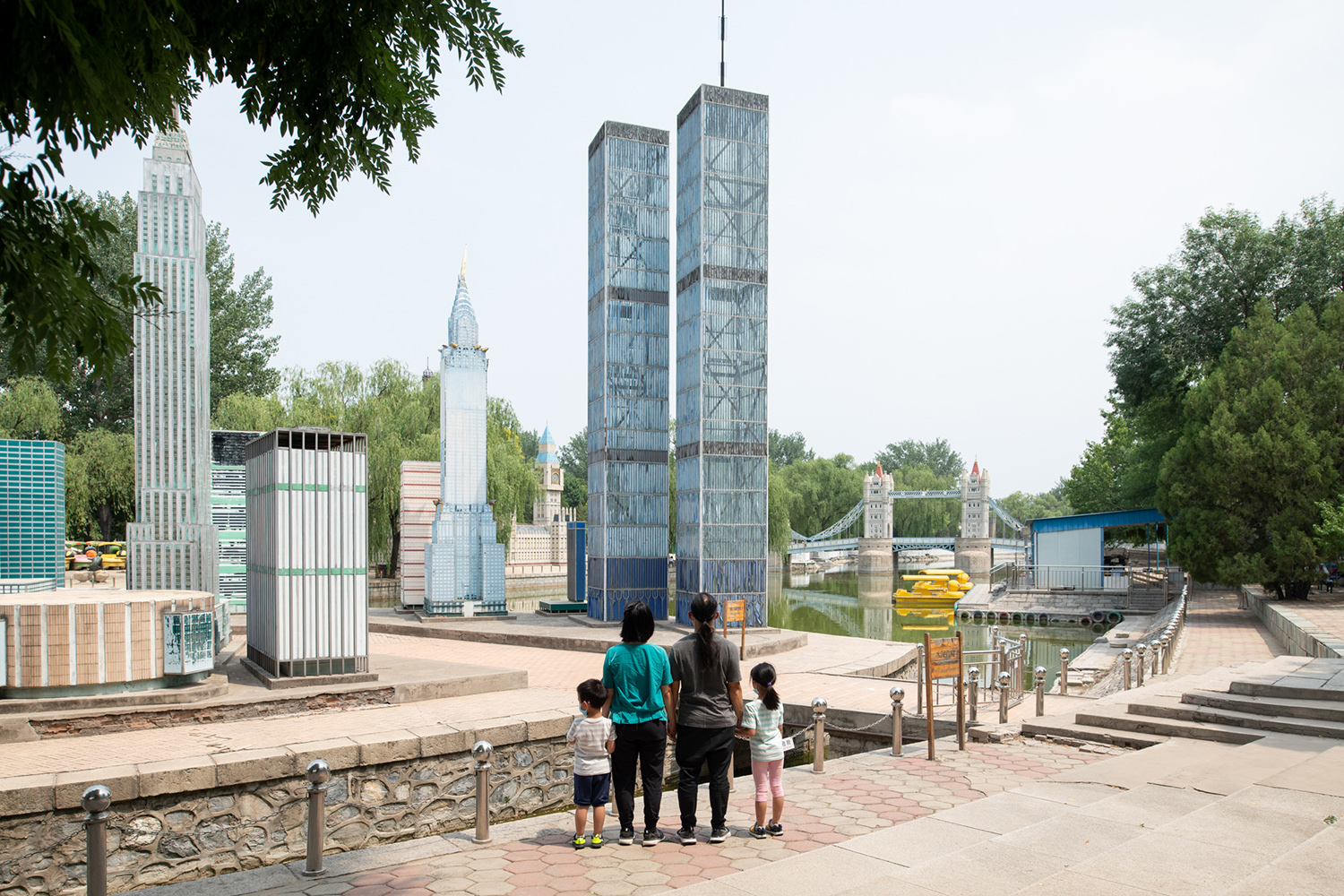 Another group of creatives instruct the camera more directly: Beijing artists Chow and Lin's I want to bring you around the world series has the couple and their two young children standing before the attractions inside Beijing World Park and Shenzhen Window of the World Park during the past year's lockdowns. Seeing the family, posing alone and admiring a miniature Eiffel Tower, Taj Mahal, and Egyptian pyramids in the parks underlines the alienation and loneliness not only of the global conditions of the last nearly three years but of the Chinese government's self-image within the rest of the world, both in its hopes of deeper integration and isolation.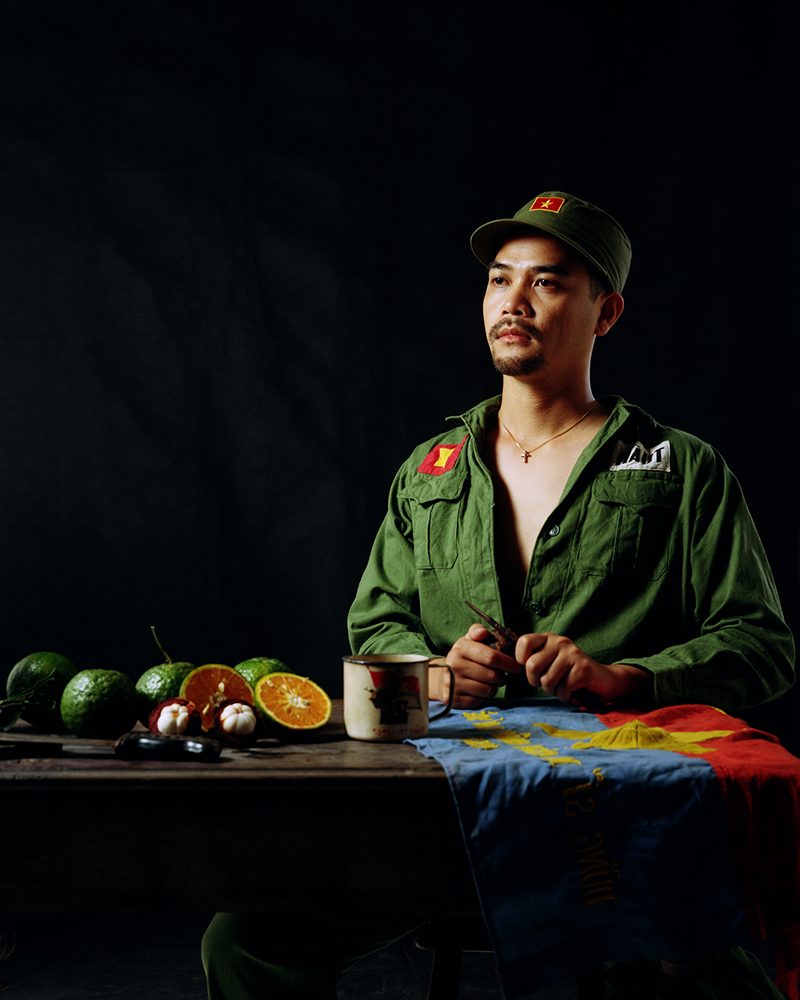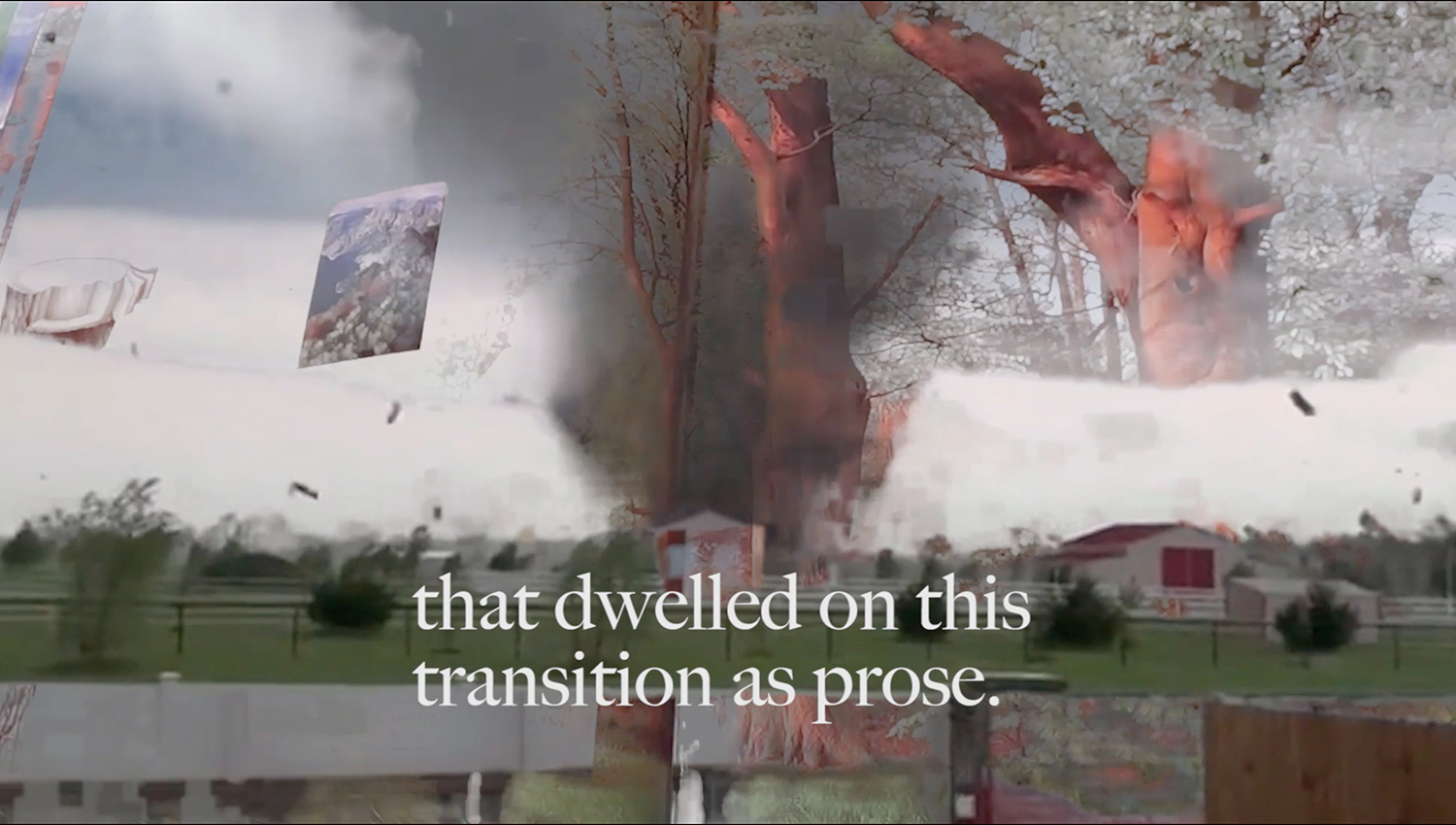 L.A. artist Bruce Yonemoto also uses his camera to set an intention: of broadening self-identification through re-enactment, re-envisioning classical Western images to feature Asian actors. For North South East West, he cast Asian models in his version of the 1915 film Birth of a Nation, having the men pose for formal portraits in the movie's original costumes. For Beyond South—Vietnam, his models embodied 16th-century Caravaggio paintings. Moving image works by Lorraine O'Grady and Jibade-Khalil Huffman offer an almost abstracted perspective in two directions: O'Grady's hypnotic black-and-white film of her hair moving to an ambient soundtrack of crickets and the wind alludes to the sweeping American landscape's lasting ties to forced labor and slavery, while Huffman's turbulent multi-screen film installation with images of pop culture, poetry, and media shows us some of our own nonstop intake, the fractured primary sources of where we derive—and doubt— many of our feelings.
Next Post