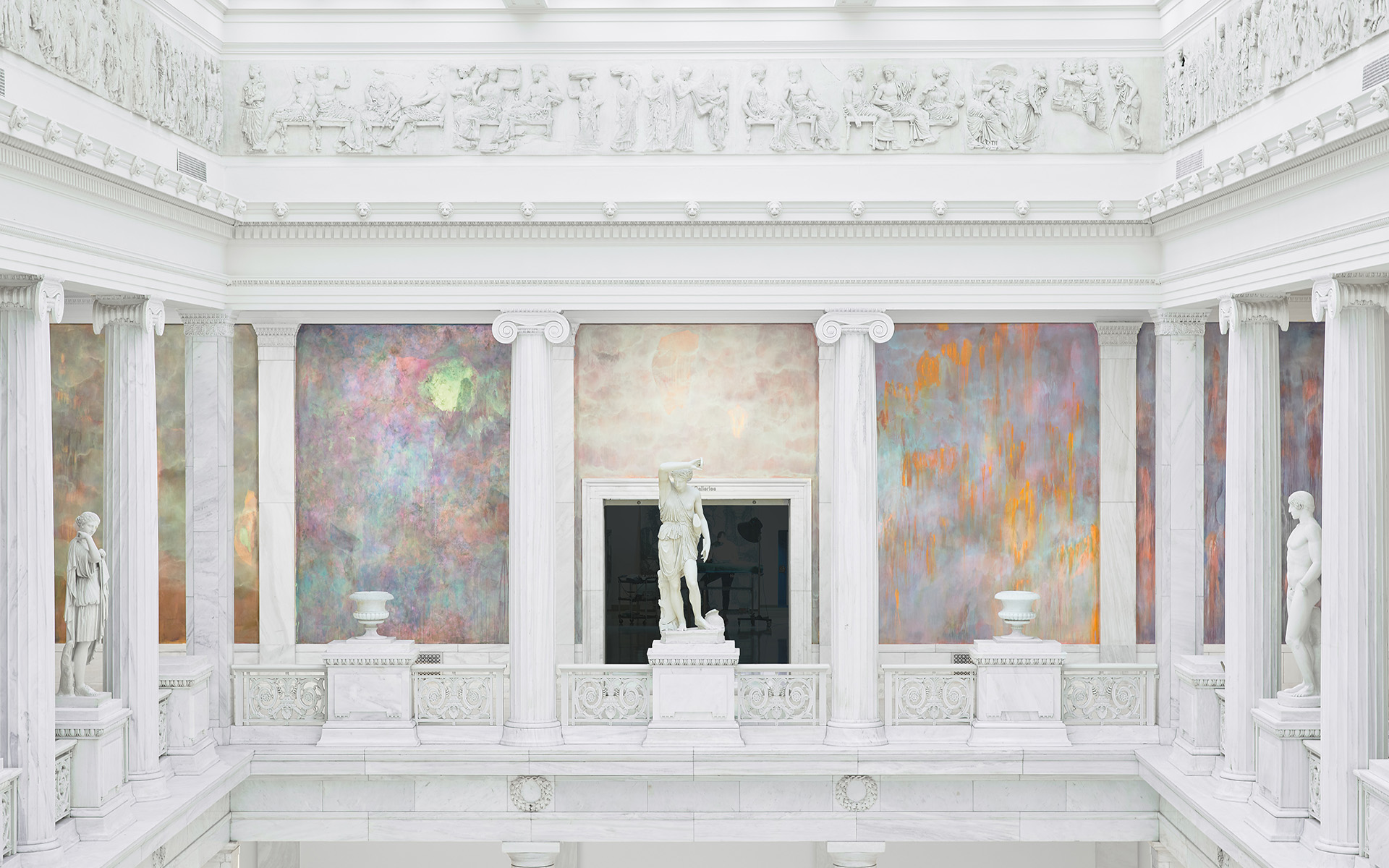 9 Highlights from the 58th Carnegie International in Pittsburgh
The long-running art exhibition features works by LaToya Ruby Frazier, Édgar Calel, Dia al-Azzawi, and Melike Kara
The 58th Carnegie International, which opened last weekend in Pittsburgh and runs through April 2, 2023, has a curious title, "Is it morning for you yet?" and the ambitious aim of tracing the geo-political imprint of the United States since 1945. This goal, however, seemed to immediately be challenged when LaToya Ruby Frazier was named winner of the highest award in the show for her dynamic—yet not specifically international—photo-and-text documentation of Baltimore health workers during the Covid-19 pandemic.
Featuring more than 100 international artists and collectives—most of whom are largely unknown to American audiences—the visually and mentally demanding show is spread throughout several galleries at the Carnegie Museum of Art and several offsite locations. Organized by Sohrab Mohebbi, the Kathe and Jim Patrinos Curator of the 58th Carnegie International and the newly appointed director of New York's SculptureCenter, and associate curator Ryan Inouye with curatorial assistant Talia Heiman, the engaging exhibition includes numerous worldwide loans and more than two dozen commissioned projects.
"The framing statement provided the research methodology of the exhibition, which took about two-and-a-half years to plan," says Eric Crosby, the Henry J. Heinz II Director of Carnegie Museum of Art. "After appointing Sohrab Mohebbi as curator, we tried to shape a horizon of opportunity for the show, where artists could be more globally represented than in past exhibitions. I also wanted to focus on interdisciplinary work within our field, while highlighting curatorial experimentation and socially engaged practices. It's important for a museum like ours to be responsive to global art histories that aren't represented within the collection and the positions of artists who work outside of the traditional art world."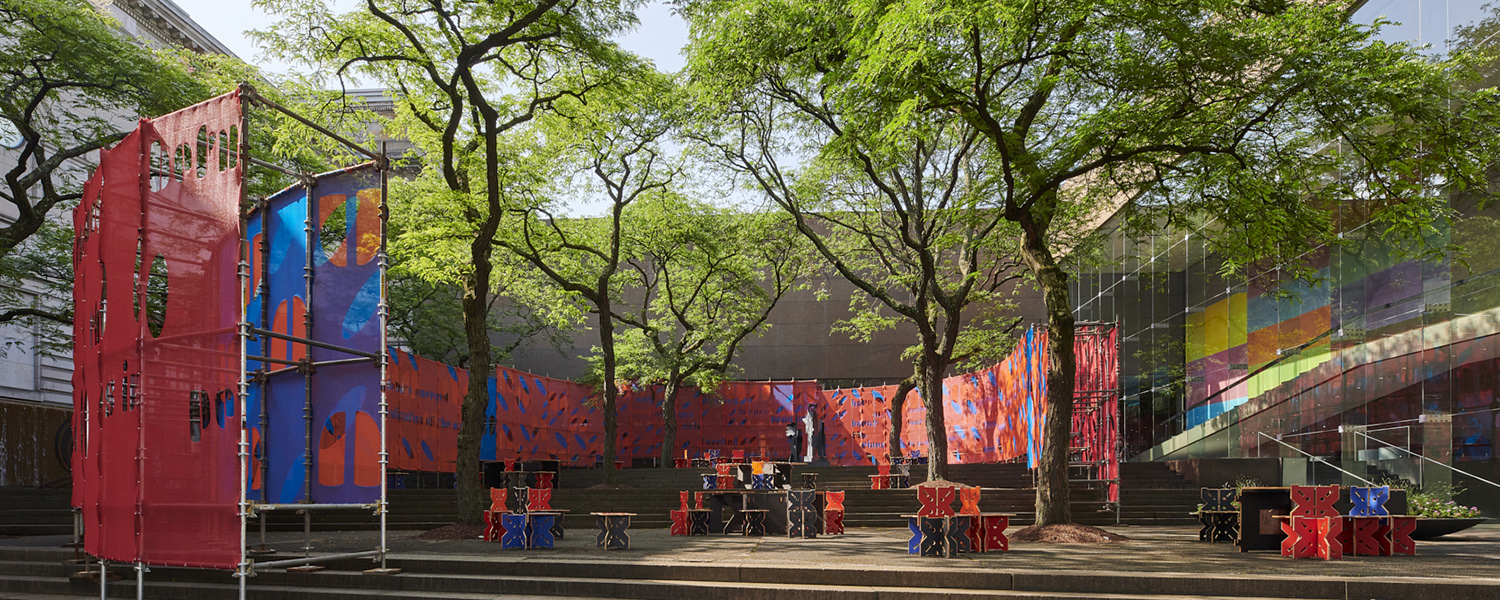 Heavy on artworks from southeast Asia, Latin America, and the Middle East—all hotbeds for American involvement in international affairs—as well as the United States, the show also has a smattering of European and African artists presenting a wide array of powerful projects and pieces. "The exhibition borrows its title from the Mayan Kaqchikel saying 'Is it morning for you yet?,' which basically means good morning," Mohebbi told a large gathering of guests at the exhibition preview. "I learned this saying from the Guatemalan artist Édgar Calel, when he was doing an event in Pittsburgh, and saw it as a good catchphrase to bring the various histories together in the show."
Scroll through to see Galerie's favorite artists from this extraordinary exhibition.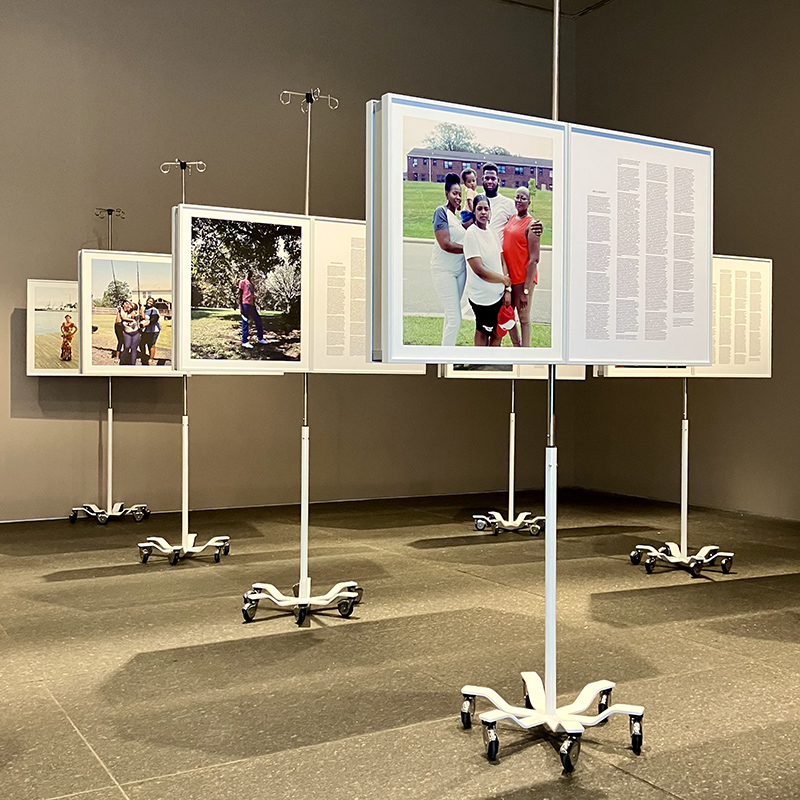 1. LaToya Ruby Frazier
Using a camera to capture disparities in America's social landscape, LaToya Ruby Frazier photographed community health workers in Baltimore to honor their labor and lived experiences through a highly engaging art installation that featured photos and text displayed on modified intravenous stands. Documenting the workers over a two-month period in 2021, the Chicago-based artist—who was awarded this year's Carnegie Prize for this work, More Than Conquerors: A Monument for Community Health Workers of Baltimore, Maryland—posted her portraits of the workers and her interviews with them on one side of the art with their photos and stories about their important work and livelihoods on the other side.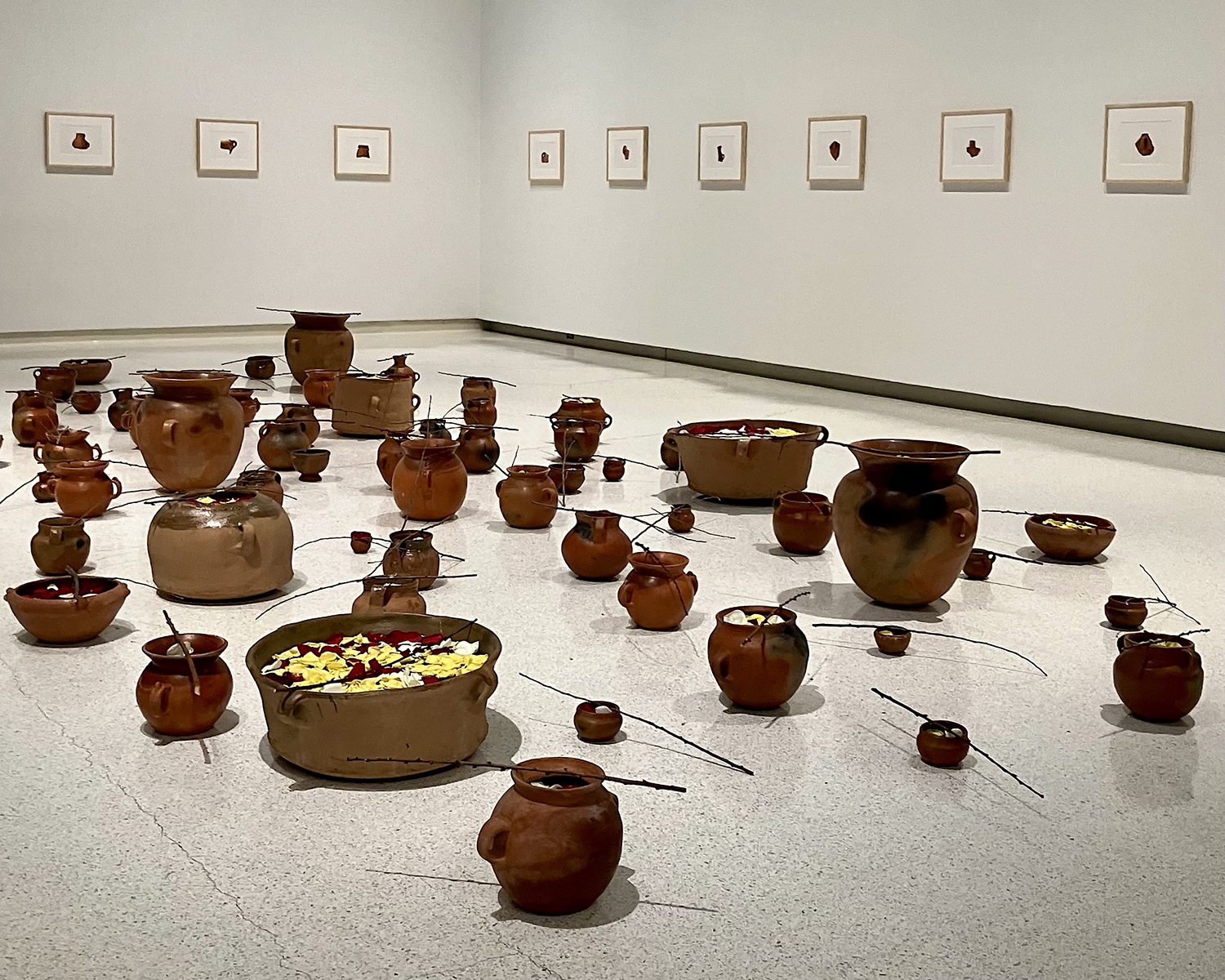 2. Édgar Calel
The artist who inspired the title of the exhibition, Guatemalan painter and sculptor Édgar Calel created the spiritual installation Oyonïk (The Calling), which consists of clay pots filled with water, rose petals, and tree branches—accompanied by small-scale paintings on paper of ceramic pottery shards that were found buried on his family's property. Informed by the Mayan Kaqchikel belief that the body can be separated from the spirit in death, the ritual is a form of healing and communication with your ancestors to bring them back into your lives and make them whole again, so that they can rest in peace.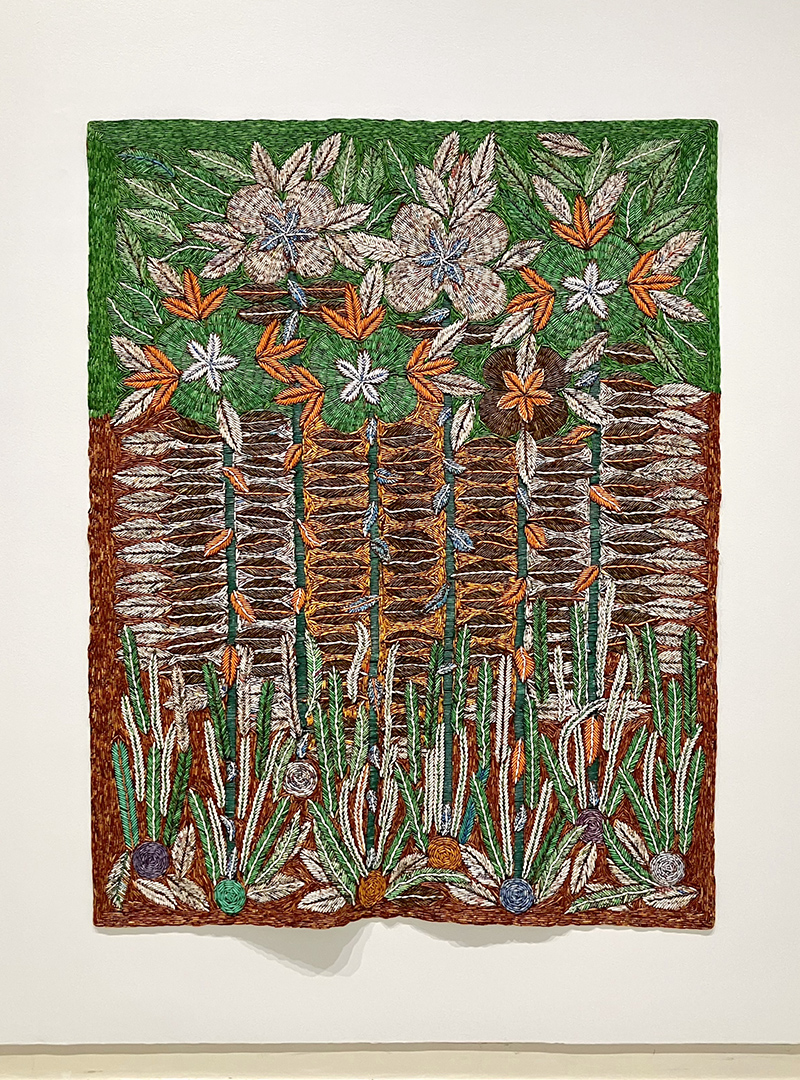 3. Sanaa Gateja
Using handmade beads constructed by African artisans with paper culled from recycled magazines, textbooks, and political campaign flyers, Ugandan artist and jeweler Sanaa Gateja attaches the beads to barkcloth surfaces, as in his 2022 artwork Seeds of Joy, to create tapestry-like pictures presenting semi-abstract motives. Seeing each bead as a communal construction and the overall accumulation of them as a gathering of information that reflects a community, Gateja makes colorfully patterned pieces of people and places that respond to homegrown social concerns and communal desires.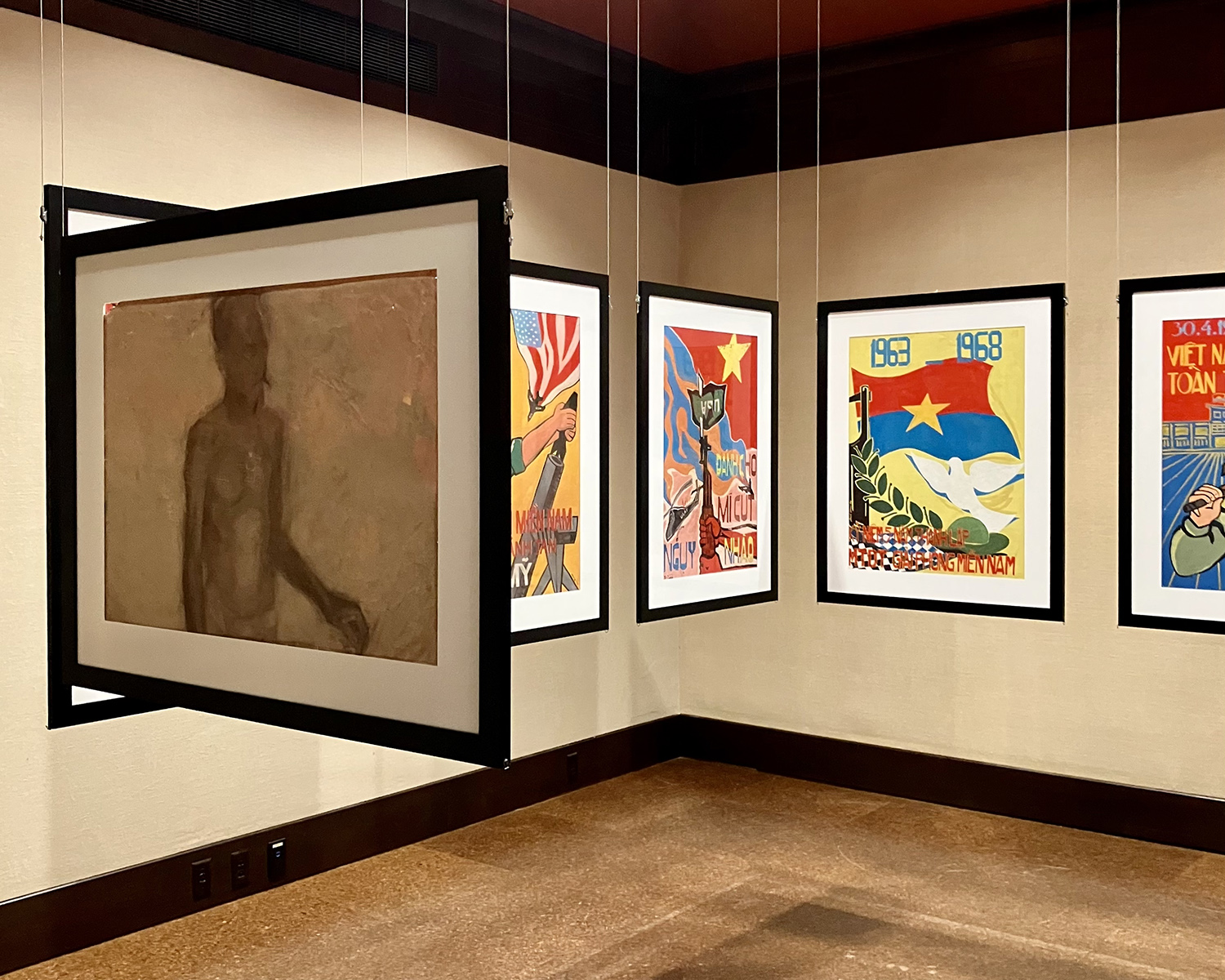 4. The Dogma Collection
A private archive based in Vietnam, the Dogma Collection is focused on visual art materials reflecting the years before and immediately after Vietnam's emergence as a unified nation in 1975. Its installation at the Carnegie Museum features north Vietnamese propaganda posters calling for militant resistance against U.S. forces in Vietnam that were used by artists and students to make figure drawings on the backsides of the placards. Suspended from the ceiling so that viewers could see both sides, the pieces present two contrasting images of society—one in the service of the state and the other entirely free from responsibilities.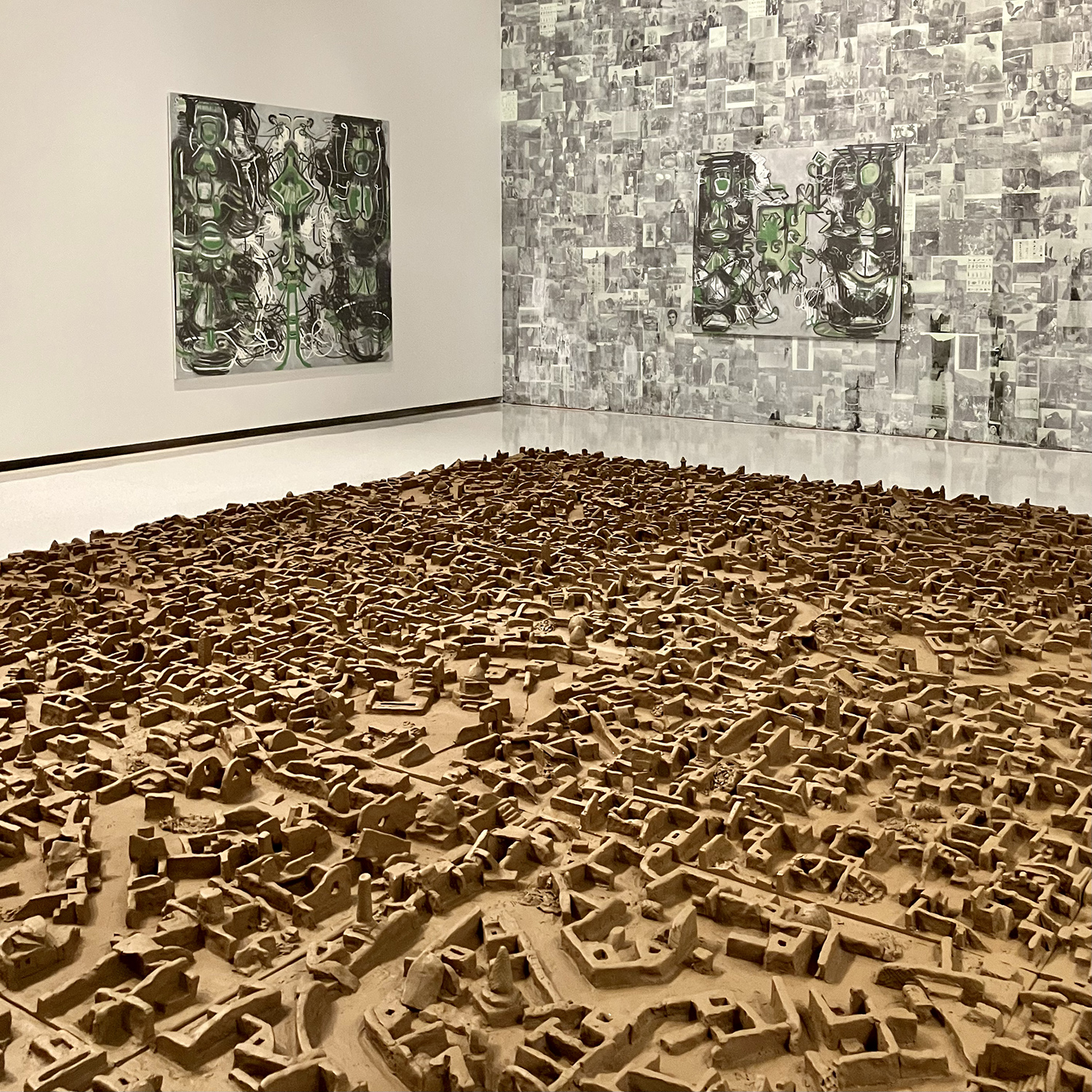 5. Dia al-Azzawi and Melike Kara
Celebrated Arab artist Dia al-Azzawi's Ruins of Two Cities: Mosul and Aleppo, a large-scale sculptural installation that shows man's destructive nature, presents these two ancient cities in Iraq and Syria in their current state of ruin, at the hands of ISIS (in the case of Mosul) and the Syrian and Russian forces (for Aleppo). The Baghdad-born, London-based talent's floor piece is flanked on two walls by Kurdish artist Melike Kara's abstract knot paintings, khamseh (bijar) and qarajorlu / pahlevanlu, and her archival wall-work, weaving, which documents Kurdish culture in the diaspora through collected photographs that are pasted to the gallery walls and then painted over with bleach to create ghostly memories of a waning way of life.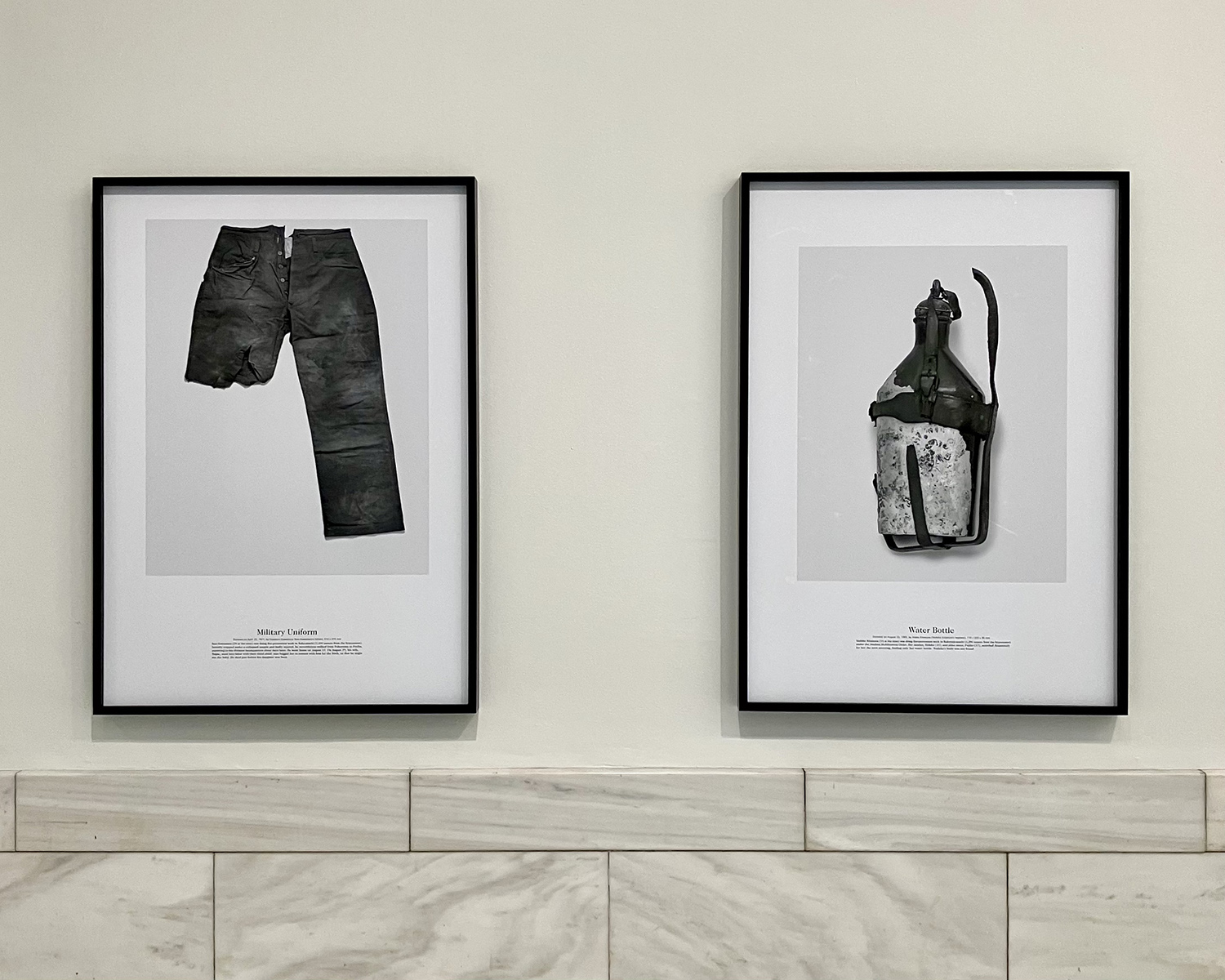 6. Hiromi Tsuchida
Tens of thousands of people were killed by the atomic bomb that the U.S. military dropped on the Japanese city of Hiroshima in 1945. As part of his Hiroshima Trilogy examining the people, landscape, and material remains of the detonation, 82-year-old Japanese photographer Hiromi Tsuchida documented the victims' personal belongings from the collection of the Hiroshima Peace Memorial Museum. Paired with information about the object's owner and their distance from the epicenter of the blast, his artworks convey a horrific account from a dark chapter of Japanese and American history—one that most people hope will never be repeated again.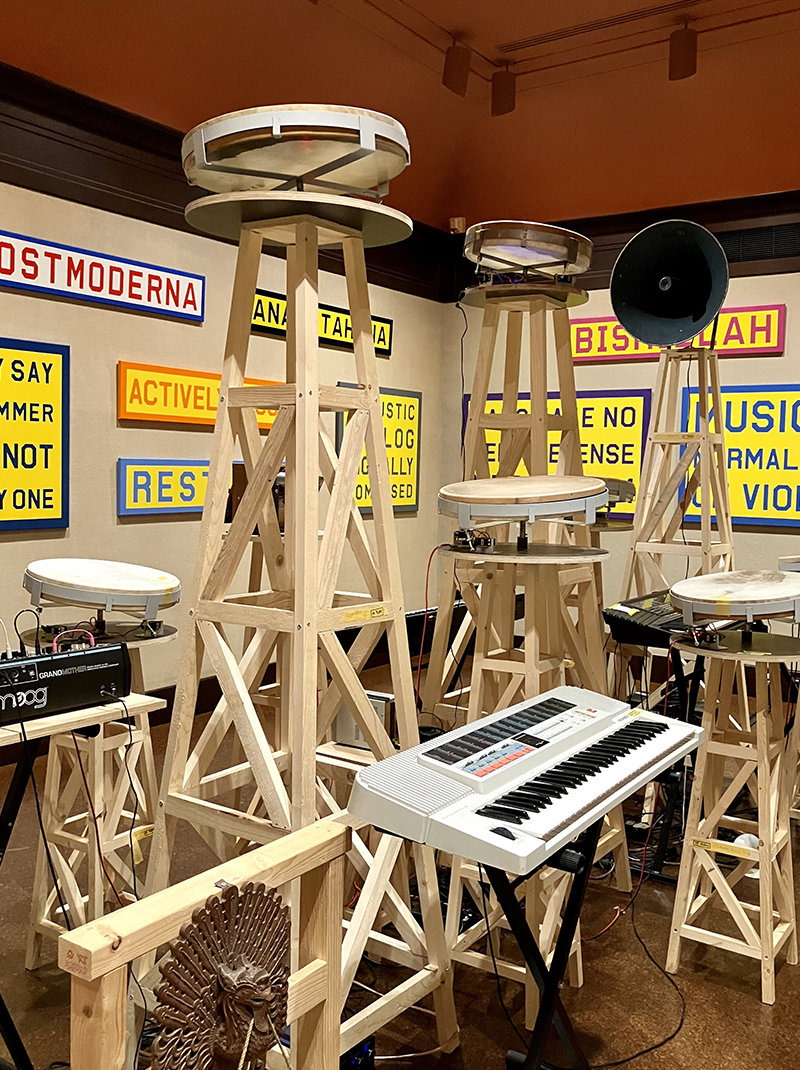 7. Julian Abraham aka "Togar"
Born out of a percussion jam session during the Covid-19 lockdown with fellow artists-in-residence at the Rijksakademie in Amsterdam, Julian Abraham, aka Togar, began OK Studio as a project to research sound and activism at the intersection of art. Employing DIY-engineering, the Indonesian artist's project features nine automated ocean drums, shruti boxes, gongs, contact mics, megaphones, and other instruments, as well as a video of the artist recording rock music and text-based works informed by sonic culture. A room to clear one's thoughts before heading back into the headier aspects of the exhibition, OK Studio reflects the multitude of voices that makes a show sing—even if it's not always in harmony.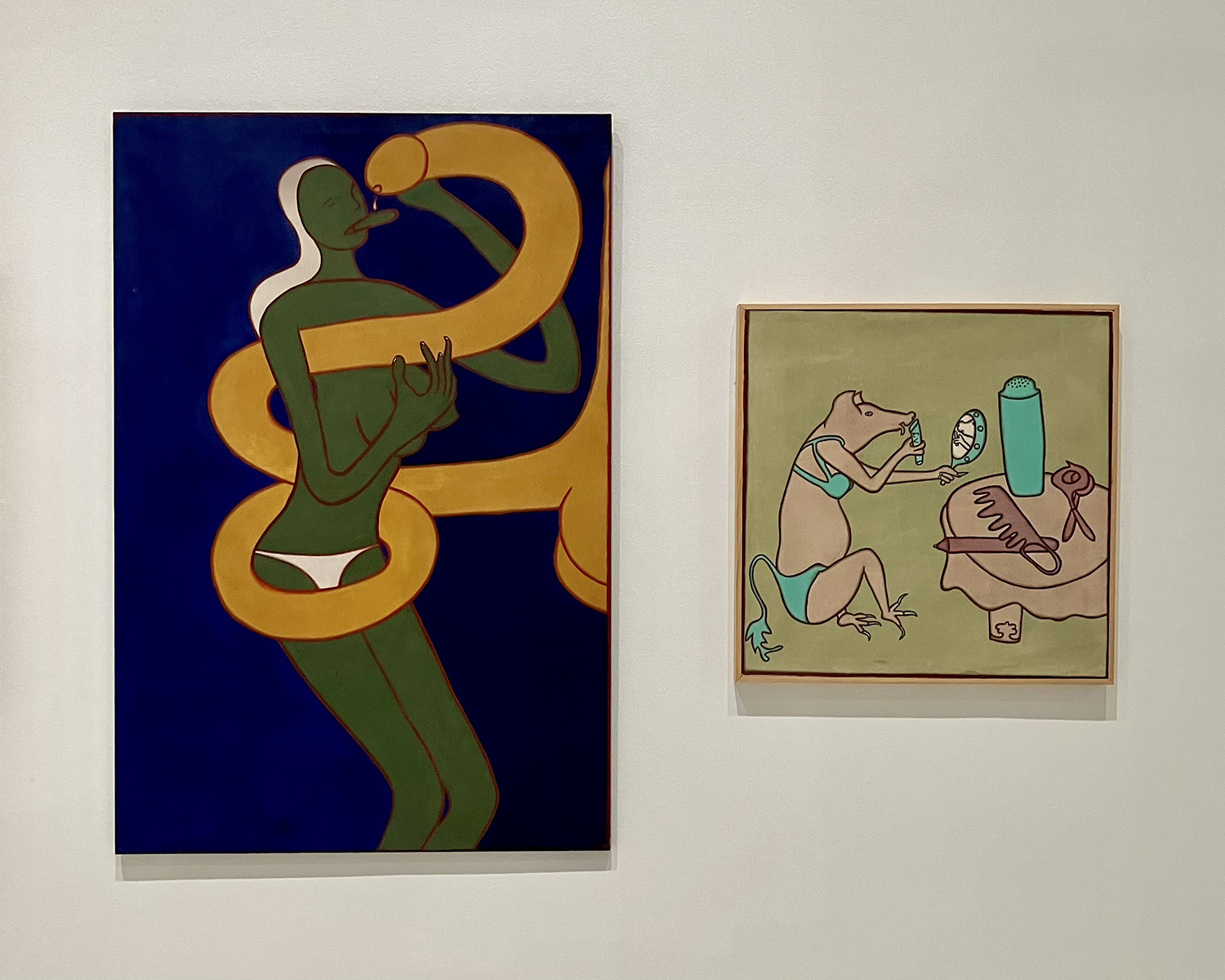 8. I Gusti Ayu Kadek Murniasih
Informed by dreams, visions, and suffering, the work of Bali-born painter I Gusti Ayu Kadek Murniasih, who was known by the shortened name Murni, depict her experiences of sexual trauma, physical abuse, marriage, divorce, infertility and sickness, which eventually led to her death from ovarian cancer. Created in the Pengosekan style of Balinese painting, which is a male-dominated artistic tradition in Indonesia of using flat planes of color, including such canvases as the two reproduced here—Untitled and Berdandan (Dressing Up)—her works convey the injustices that she and other Indonesian women faced under Dutch colonial rule and President Suharto's corrupt regime that followed, some 20 years after the country had gained its independence.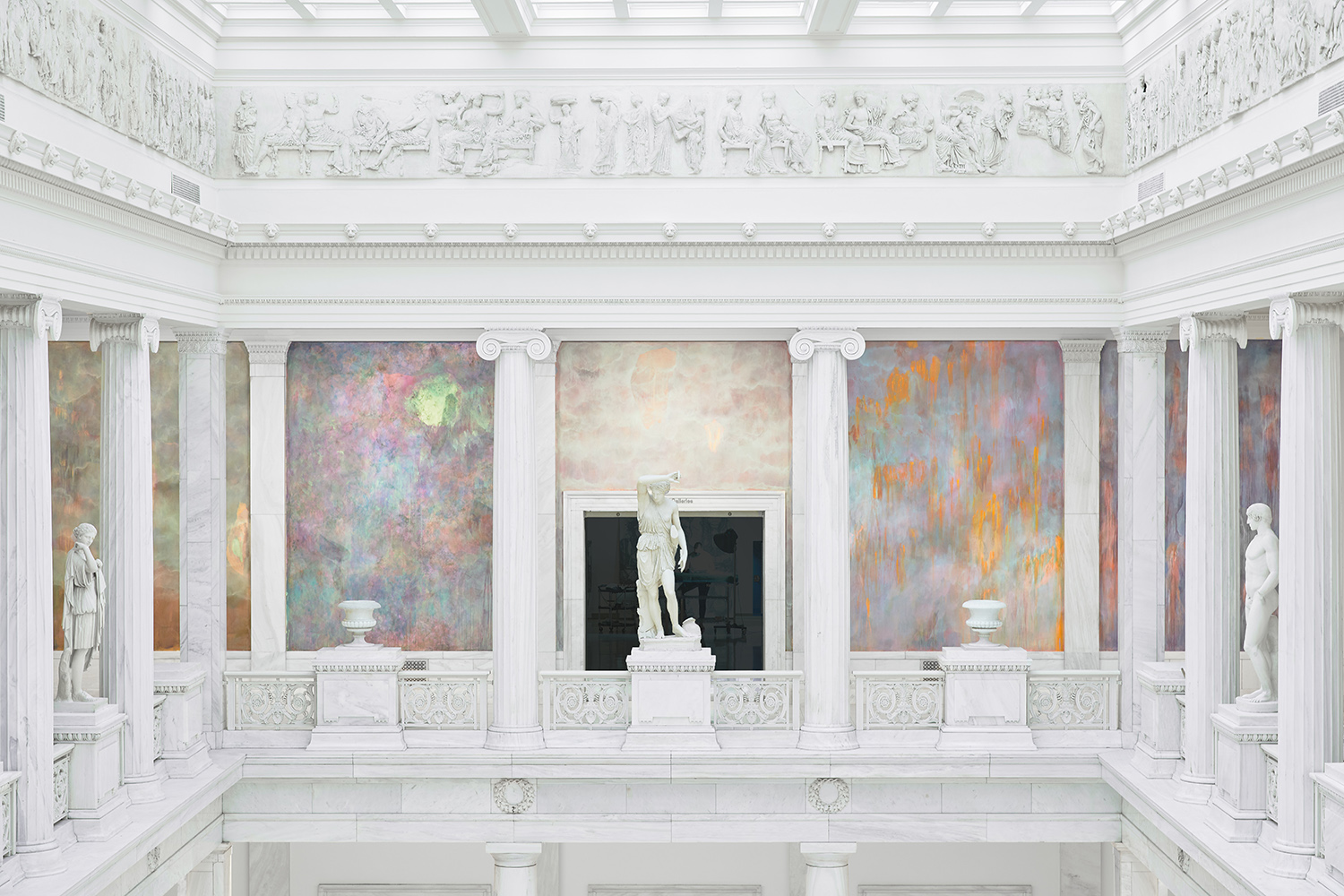 9. Thu Van Tran
Vietnamese artist Thu Van Tran's has a multidisciplinary practice that includes painting, print-making, photography, drawing, film, sculpture and artist books. Known for creating artworks based on Vietnam's geo-historical relations with France and the U.S., the Paris-based artist references the chemical agents, used by the U.S. military, that were sprayed over millions of acres of Vietnam during the war, which devastated plant, animal and human life. Her encompassing Colors of Grey mural on the balcony walls of the museum's grand Hall of Sculpture utilize the palette of Agents Orange, White, Pink, Green, Blue, and Purple—dubbed the Rainbow Herbicides—to point to colonial and imperialist violence, as well as the gruesome impact of ecocide, which tragically turns nature gray.
Next Post