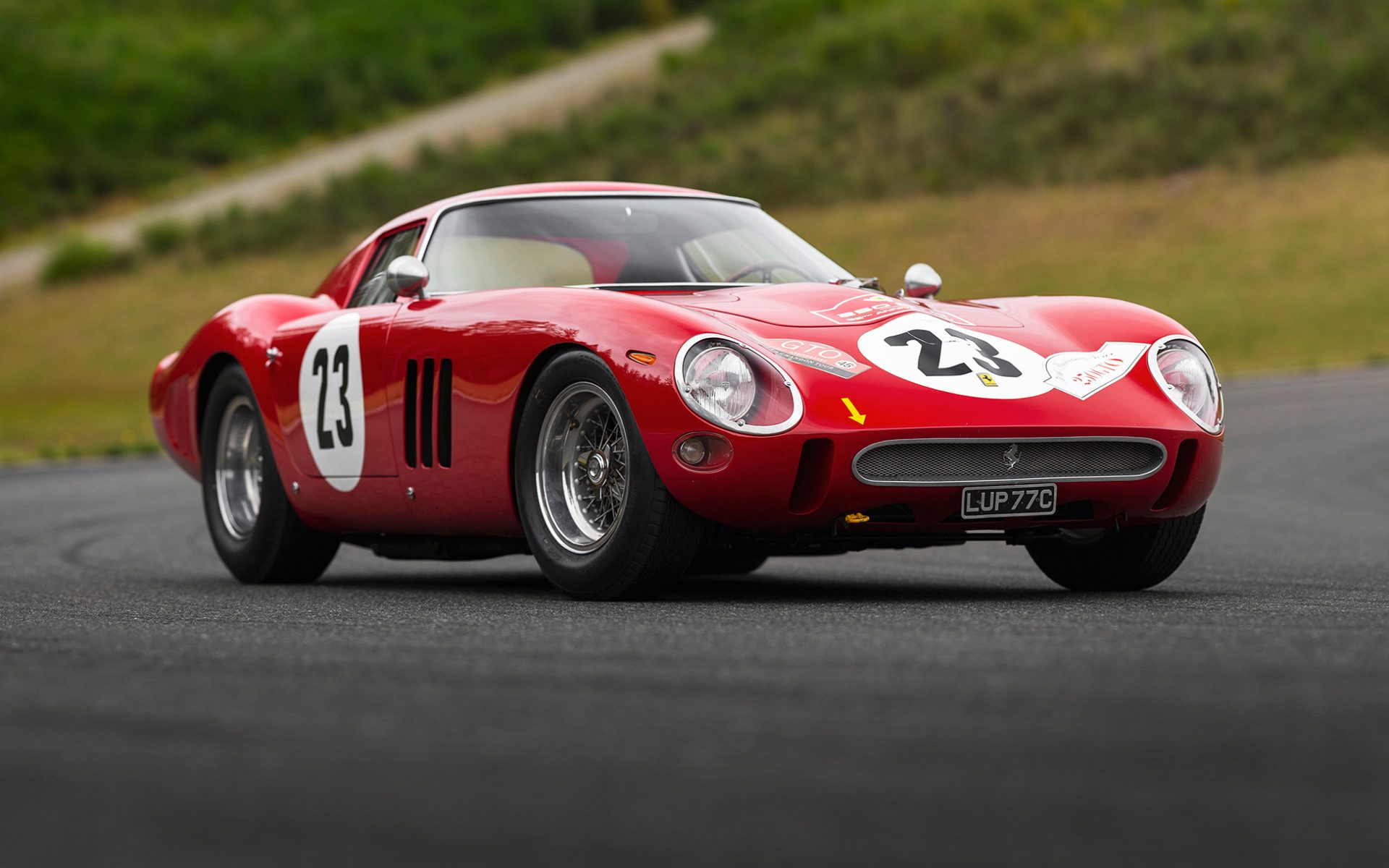 This Ferrari Could Fetch $60 Million at Auction
Only 36 GTOs were built, and they come up for sale extremely rarely
On August 25, a rare 1963 Ferrari 250 GTO—estimated to be worth between $45 million and $60 million—will headline RM Sotheby's annual Monterrey sale, coinciding with California's vaunted Pebble Beach Concours d'Elegance. If the auto fetches its estimated price, it will break the previous record for the public sale of a car, a distinction currently held by another GTO, a 1962 model that Bonhams sold in 2014 for $38 million.
Alain Squindo, the COO of the auction house, explained the feverish appeal among luxury collectors to the Financial Review: "Well, first and foremost it's a GTO. Only 36 were built, and they come up for sale extremely rarely. Aside from that, this is one of the very best examples of those 36. The car was also inspected by representatives from Ferrari's classiche department, as well as the marque historian Marcel Massini. Both confirmed the car had its matching number components, and is, again, one of the very best."
Recommended: The Queen's Rolls-Royce Can Be Yours for $2.6 Million
"Aside from that, its history is impeccable," Squindo added. "In brief, it was the Italian hillclimb champion. It never suffered any egregious accidents of any kind and, most importantly I'd say, it was not only the class winner of the 1964 Targa Florio, it is the reason why Ferrari won the championship that year."
Rounding out the top lots are a 1963 Aston Martin DP215 (estimate: $18 million – $22 million) and 1966 Ford GT40 MKII (estimate: $9 million – $12 million). If the former beats the estimate, it could become the most expensive British car ever sold at auction, a record that Sotheby's broke last year with a 1956 Aston Martin DBR1 that sold for $22.6 million.
If that wasn't enough, the auction's 150 lots also include a host of other impressive autos, from classics like a Zagato-bodied Maserati A6G/2000 from 1956 to sleek hybrid hypercars like the 2014 Liquid Silver McLaren P1. We'll see what other records are in store. 
Next Post