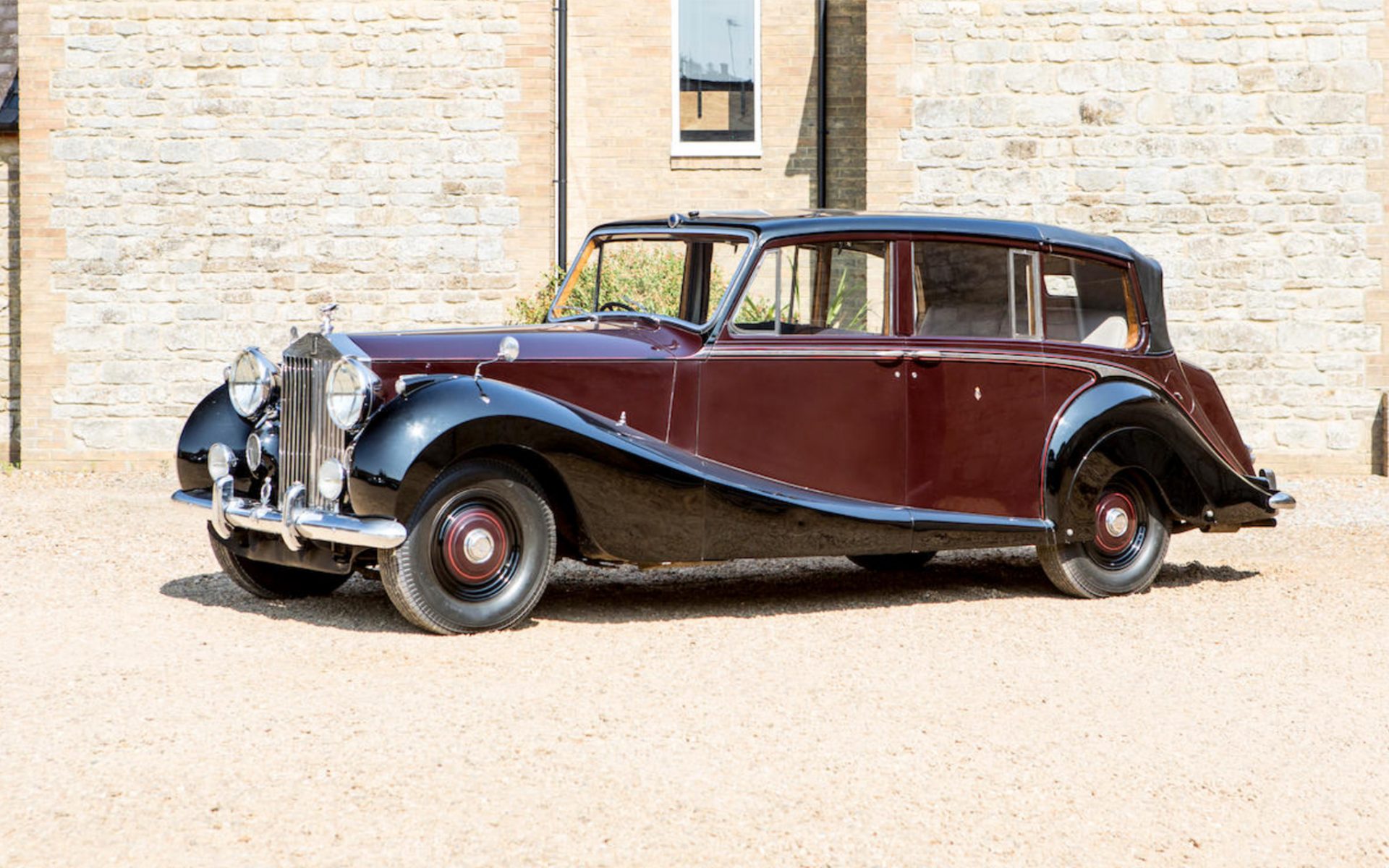 The Queen's Rolls-Royce Can Be Yours for $2.6 Million
The vintage car headlines next month's Bonhams auction
There's riding in style, and then there's riding in the style of Queen Elizabeth II. That honor is soon to be enjoyed by the highest bidder at a blockbuster Bonhams auction next month, the headliner of which is a deep burgundy 1950 Rolls-Royce Phantom IV State Landaulette, used by the monarch from 1959 to 2002. The vehicle is estimated at £1 million to £2 million ($1.3 million to $2.6 million). In total, a royal fleet of eight Rolls-Royce Phantoms will be on offer, expected to fetch as much as £4.9 million ($6.4 million) in all.
The Queen's Phantom IV was used by the royal household for more than 40 years—and an identical version delivered Meghan Markle to Windsor Castle on her wedding day this past May. In a way, this vehicle and the others like it have become an emblem of the royal family, preserving the vintage aesthetic recently popularized by The Crown. 
Recommended: 5 Fascinating Auction Sales from Around the World
Perhaps it's this iconic look that lends the group of royal cars for sale its name: the "Heritage Collection," which Bonhams's co-chairman Malcolm Barber called in a statement "a remarkable collection of cars, and one that beautifully illustrates the history of one of the most celebrated and prestigious companies in the world."
Additionally, the Queen's Phantom IV will be accompanied by some of the most historically significant Rolls-Royces from the past 70 years at the sale. Also under the hammer is a 1960 Rolls-Royce Phantom V "High Roof" State Limousine, estimated at £1 million to £1.5 million ($1.3 million to $1.9 million), and a 1985 Rolls-Royce "Centenary" Silver Spur Saloon, formerly used by Princess Diana, estimated at just about £100,000 ($131,302).
Titled Goodwood Revival, the complete sale is scheduled for September 8 in Chichester, Goodwood.
Next Post