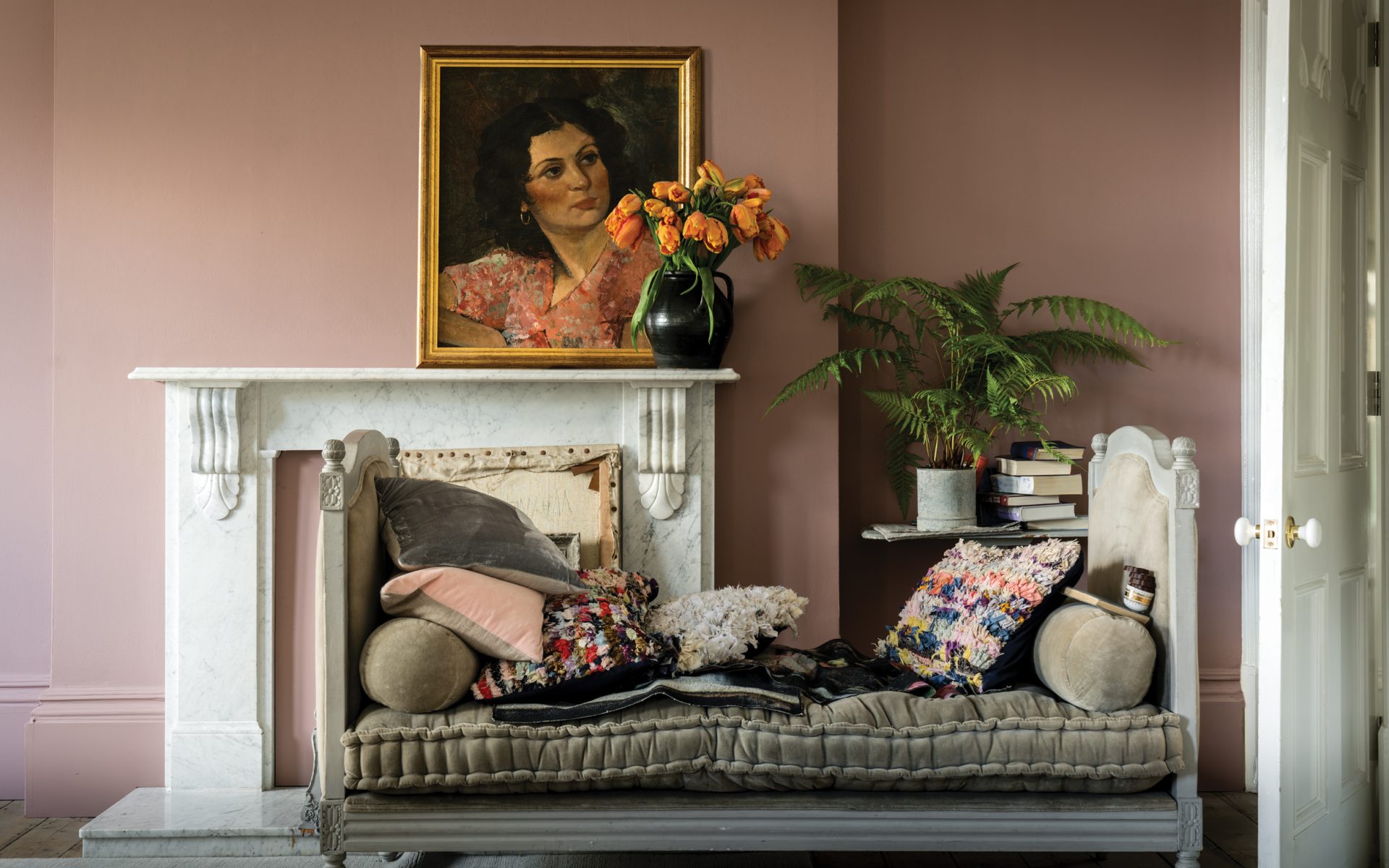 Farrow & Ball Launches New Colors for the First Time in Years
The British purveyor of paints has debuted nine new hues
Farrow & Ball, the British paint company that's a favorite among interior designers, has released a collection of nine new colors, the first expansion of their palette since 2016.
These additions will replace nine existing shades in their 132 offerings. The new colors launched globally earlier this week at the London Design Festival with a multisensory immersive exhibition.
Galerie spoke with Charlotte Cosby, the head of creative at Farrow & Ball, about the new hues and the process of creating fresh collections.
What is the significance of releasing these new colors now?
We only introduce new paint colors every two or three years, and the whole process takes around that long so when they are ready it's exciting. We only ever have 132 colors on our color card so each and every one has to really earn its place. Each one originates from a particular story or meaning that is reflected in its name. When a color is ready to be released it will offer what all our colors offer—an unmatchable depth of color and vibrancy.
How does the Farrow & Ball team gather inspiration for new colors? What is the research process?
Creating new colors is a meticulous and timely process—from the initial research to launching the new colors is around 18 months—ensuring that each new color really earns its place on our color card. When developing new colors, we speak to our global color consultants and showrooms and analyze our existing color card to identify any gaps in the palette. We also look at long-term decorating, social and economic trends to help us choose the right colors to add to our edited collection. We will also look to develop existing color families where appropriate.
Recommended: Radical Design Comes to Barneys New York
Farrow & Ball also had an immersive event with the London Design Festival. How did the multisensory spaces allow visitors to experience these new colors?
Our hope is that the installation really told the story of each color, its inspirations and origins. We wanted to bring each of the nine hues to life on a large scale and bring you into the world of Farrow & Ball.
Do you have a favorite color in the new collection? 
It depends which day you ask me! Today it might be Sulking Room Pink, and tomorrow it could be Bancha. It depends on my mood and state of mind but some point they have each been my favorite. The incubation process has been so long, I feel a personal attachment to each of them.
Click here to view more photos of the new colors.
Next Post