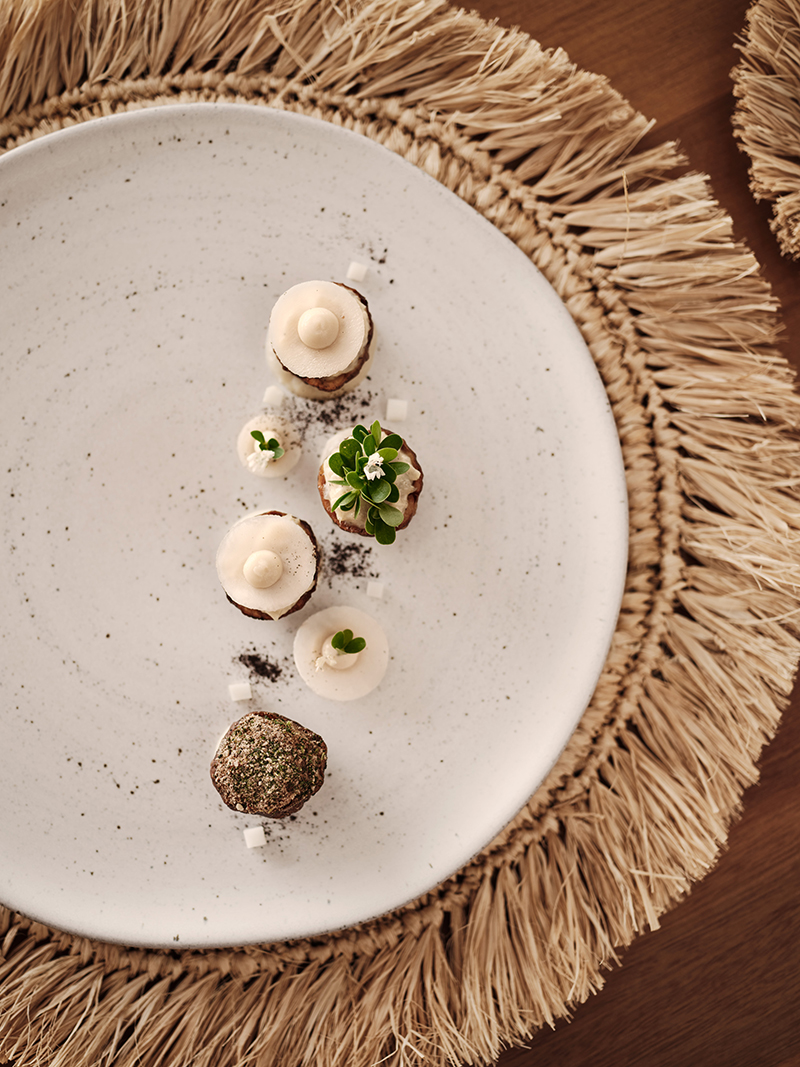 The new wellness retreat Patina Maldives offers numerous immersive environments where guests can rejuvenate and commune with nature. Situated on the North Malé Atoll, the resort was designed by Brazilian architect Marcio Kogan and his team at Studio MK27 with rustic-meets-refined ocean and pool villas, including a two-story private residence that has a roof terrace. 
"We wanted to create a place where one could enjoy the comfort and privacy nested by the stunning nature, but also experience art and meet interesting people," says architect Renata Furlanetto, who collaborated with Kogan on the property. "Patina Maldives provides an opportunity to be together in isolation. It embraces our natural conflicts: desire for peace and party; for nature and design; technology and rusticity; self-indulgence and deep reflections; barefoot and high heels."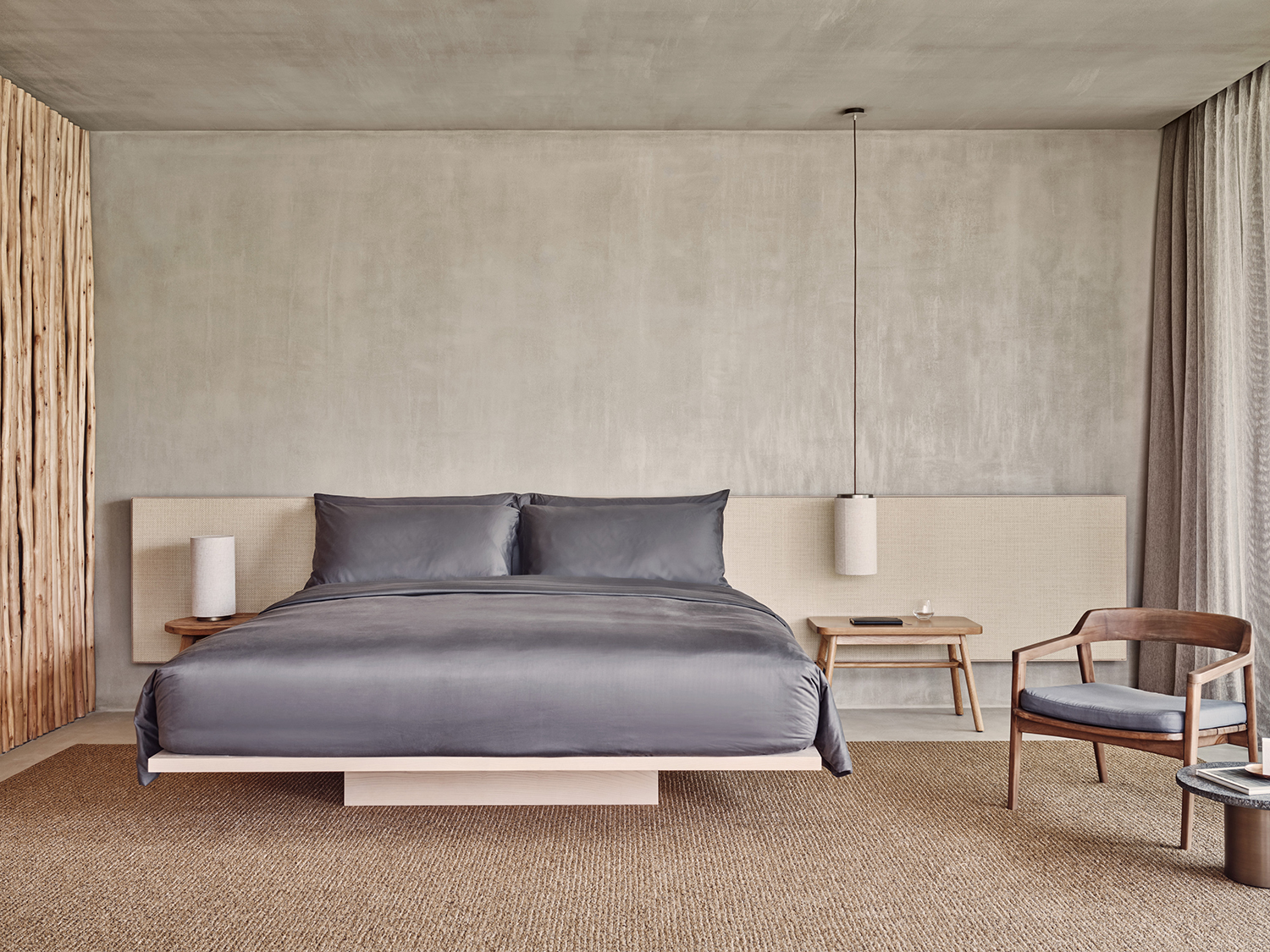 The resort, which incorporates 90 one-to-three bedroom Pool and Ocean villas as well as 20 Fari Studios, features an elevated ambience that organically blends luxury design and a beach-chic casual atmosphere. For a secluded group getaway, the Beach Collection incorporates six one-bedroom villas plus a larger three-bedroom residence, all of which are linked by a private garden and seven exclusive pools, plus VIP amenities like private yoga lessons, a sunset yacht cruise with champagne, or a reef-building experience with a marine biologist.
"In our view, the interiors are always an extension of architecture and the Patina project was no exception," says Studio MK27's Pedro Ribeiro, who cultivated the interior design alongside the firm's Diana Radomysler. "We selected and designed furniture and pieces combining shapes and temperatures in a balanced manner. We envisioned a mix of rustic elements and soft surfaces, as well as natural and textured materials together with sharp, clean and minimal design pieces. A black and slim metallic floor lamp by Flos close to a rattan bench and an organic shape wooden stool, for example."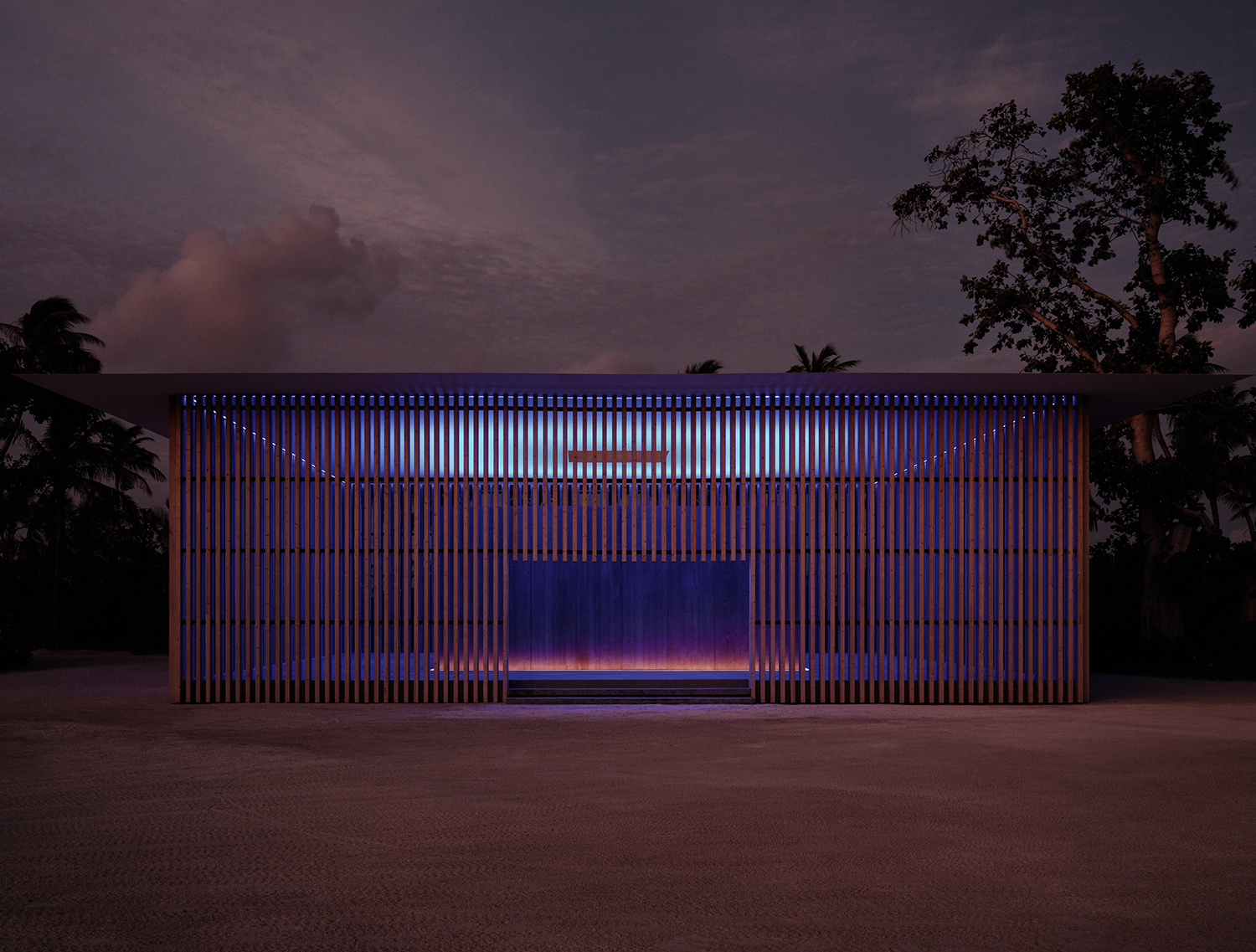 Guests can unwind in the spa, record music in the on-site studio, or explore the art gallery and installations, like textile works by Hiroko Takeda, a sculptural beach installation by Portuguese studio FAHR 021.3, and an ethereal James Turrell "Skyspace" that frames the crystal blue heavens above. "The James Turrell is a site-specific piece that was designed to be inserted in the Marina context," Furlanetto tells Galerie. "The wooden stick facade composes the building's palette, and its transparency reinforces the strong relationship between architecture and nature."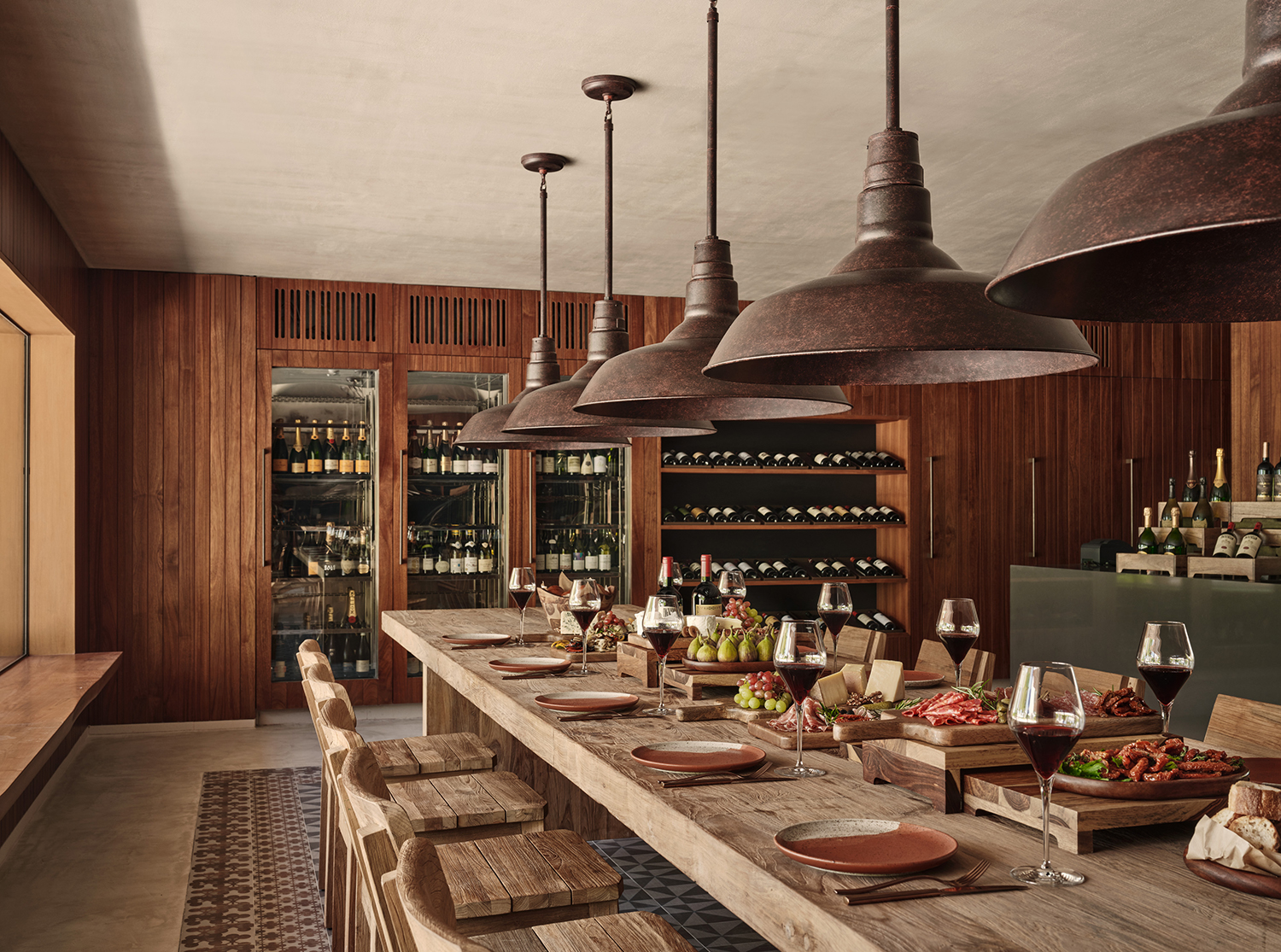 Visitors have a number of dining options, each offering a variety of eco-conscious dishes. There's a plant-based menu at Roots, a selection of Japanese-Nordic fusion meals at Kōen, spicy Latin cuisine at Brasa, Asian dishes and craft beers at Wok Society, or Mediterranean meals at Helios, where chef de Cuisine Haluk Centiner serves tantalizing Greek delights like kavurma, a casserole of octopus, tomatoes, green and red peppers, mushrooms, and soy sauce, in a casual oceanfront setting. 
Additionally, the resort is committed to being gentle on the environment, utilizing solar power, recycling water, and harvesting ingredients from an organic garden. There's even the onsite Fab Lab that lets kids transform ocean plastics into 3D art. It all contributes to Patina's overall mission of wellness—both within and with the world at large.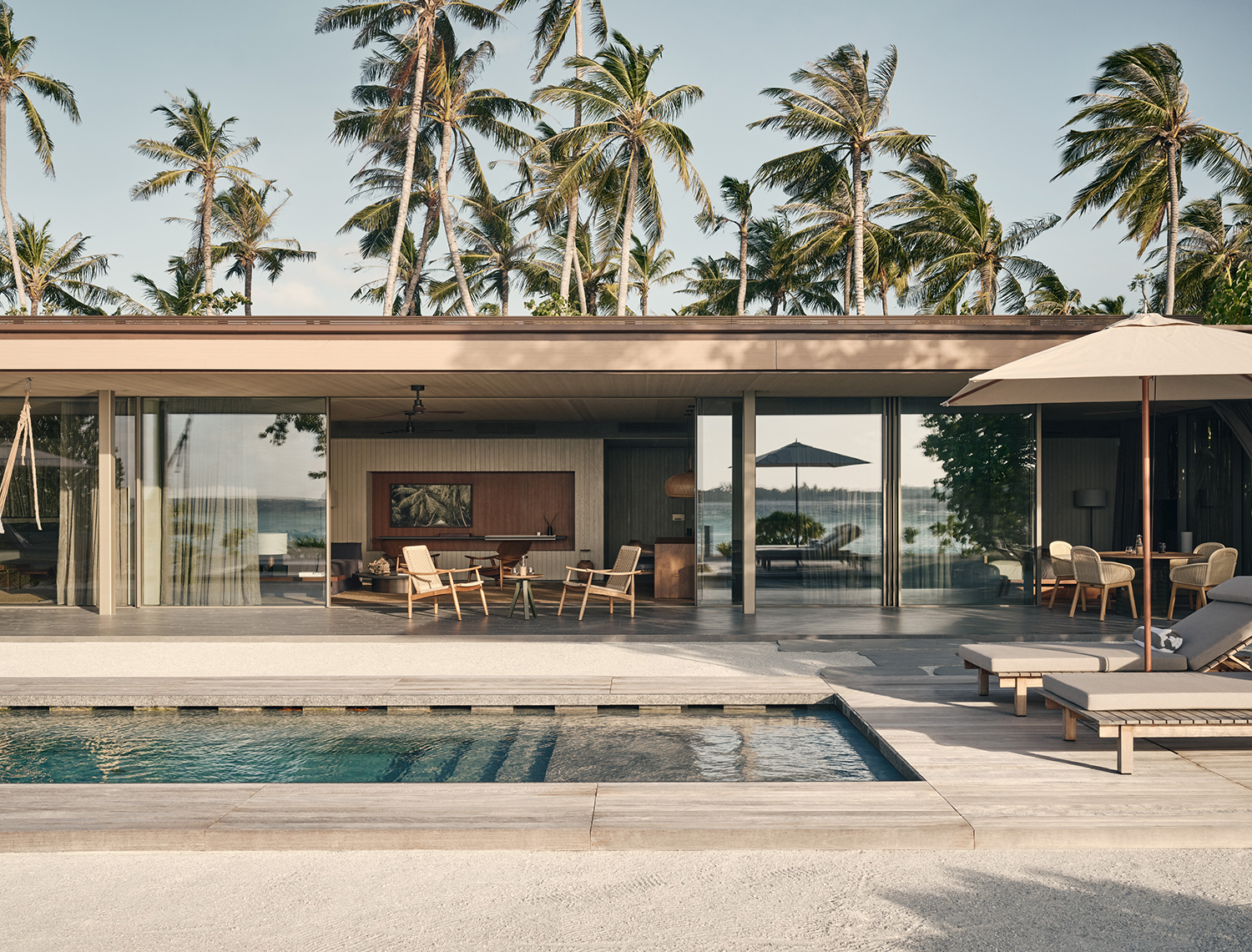 Next Post