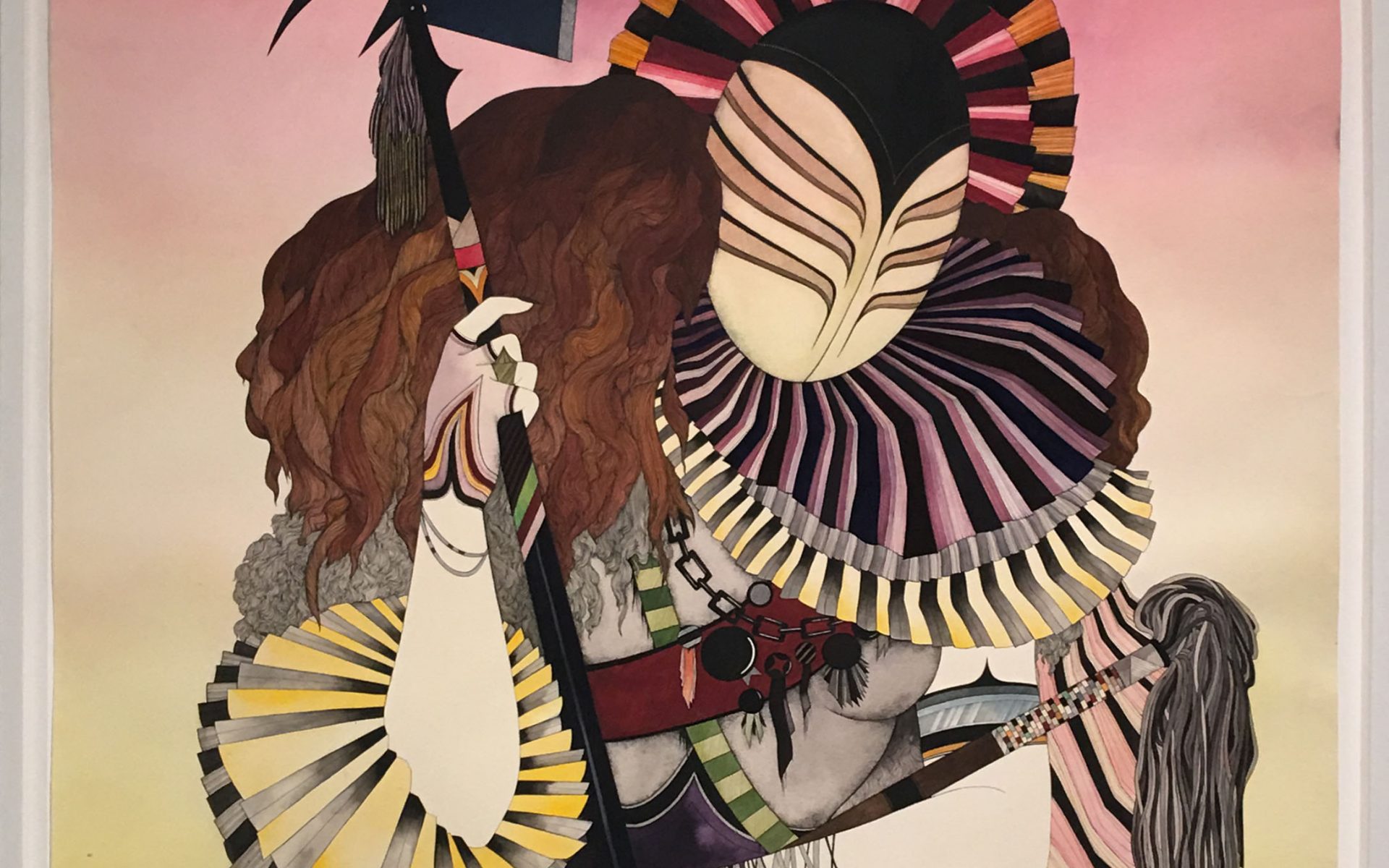 A Show that Invites Women, and Men, to Explore the Female Form
For curator Natasha Schlesinger, the gallery is the perfect place to hold a dialogue about the female body.
With the rise of the global #MeToo movement, the discourse around the female body has achieved a newfound intensity and ubiquity. Curator, art historian, and art advisor Natasha Schlesinger, who is behind "The Ideal Feminine / The Feminine Ideal?," a current exhibition at Winston Wächter Fine Art in Manhattan, sees it as her role and responsibility to tap that dialogue and bring it into her work.
"The whole conversation we've been having in the past year is about the way men look at the female body," Schlesinger told Galerie in a recent interview. "Now, it's my point of view to see how we can change it."
Schlesinger has brought together a broad roster of female artists including Zoë Buckman, Margeaux Walter, Jessica Lichtenstein, Jen Ray, and Rachel Lee Hovnanian, along with select male artists, to offer dynamic and disquieting perspectives on the role and power of the female body as well as the nature of femininity.
Works in the show take a discerning look at the female body, ranging from multimedia artist Jen Ray's warrior women to Buckman's lingerie embroidered with charged clichéd statements about women. Even painter Natasha Law, who creates bright, glossy portraits of women dressing and undressing, renders her subjects with a kind of relaxed intimacy that doesn't feel objectifying. "These women are sexy," said Schlesinger, "but not sexualized."
Recommended: 7 Incredible Public Artworks Not to Miss in New York This Summer
Schlesinger also made it a point of including a handful of male artists in the show. "I wanted to create this dynamic group conversation among the artists in a way, and I also wanted to flip the ratio that exists in galleries today, which still have a disproportionate ratio of male to female artists. But I did not want to exclude men from the table."
The purpose of including male artists like hyperrealist painter Marc Dennis and photographer/painter Sebastiaan Bremer was to see how they compared with the women artists. One of Bremer's works is a somewhat conventional, hand-painted print of a nude woman seen from behind sitting on an unmade bed with another female nude, a little more ghostly, to her left. Marc Dennis's contributions of female portraits from the shoulders up were more surprising. 'Crown,' features a very real-looking painting of a young woman staring challengingly at the camera with a gold crown painted on her chin.
"They expected women to be sexualized," Schlesinger said of gallery visitors. "I don't need to show that; we're so used to that. She's there to be devoured by the male gaze. What else have we seen but that?"
Schlesinger's exhibition is among a current crop of shows aiming to broaden the perspective on female forms. "Seed," a group show currently on view at Paul Kasmin Gallery in Manhattan, explores sexuality, fertility, spirituality, and mysticism. And at Mana Contemporary in Newark, NJ, "Please Touch: Body Boundaries" has brought together more than 50 artists seeking to examine conceptions of identity, femininity, and the sexualization of the human body.
Recommended: Artist Tauba Auerbach's 'Dazzled' Historic Fireboat, Unveiled
While furthering feminist dialogue is one aim, the success at engaging crowds, exposing new collectors to women artists, and the nature of the gallery model itself are further concerns for Schlesinger, who also runs an art consulting firm called ArtMuse, and has been hosting events at the gallery to spur conversation and hopefully sales. More and more collectors, she notes, come to her specifically looking to collect women artists. Schlesinger recently invited a group of women from the Goldman Sachs Women's Network to a cocktail hour at the gallery followed by a panel discussion with artists Jessica Lichtenstein and Jen Ray where questions touched on subjects like the market for women artists as well as more personal questions about the artists' experiences, as women, in the art world.
"I'm not just having an art show for the sake of an art show," said Schlesinger, "but as a premise for something more. As a platform."
Next Post