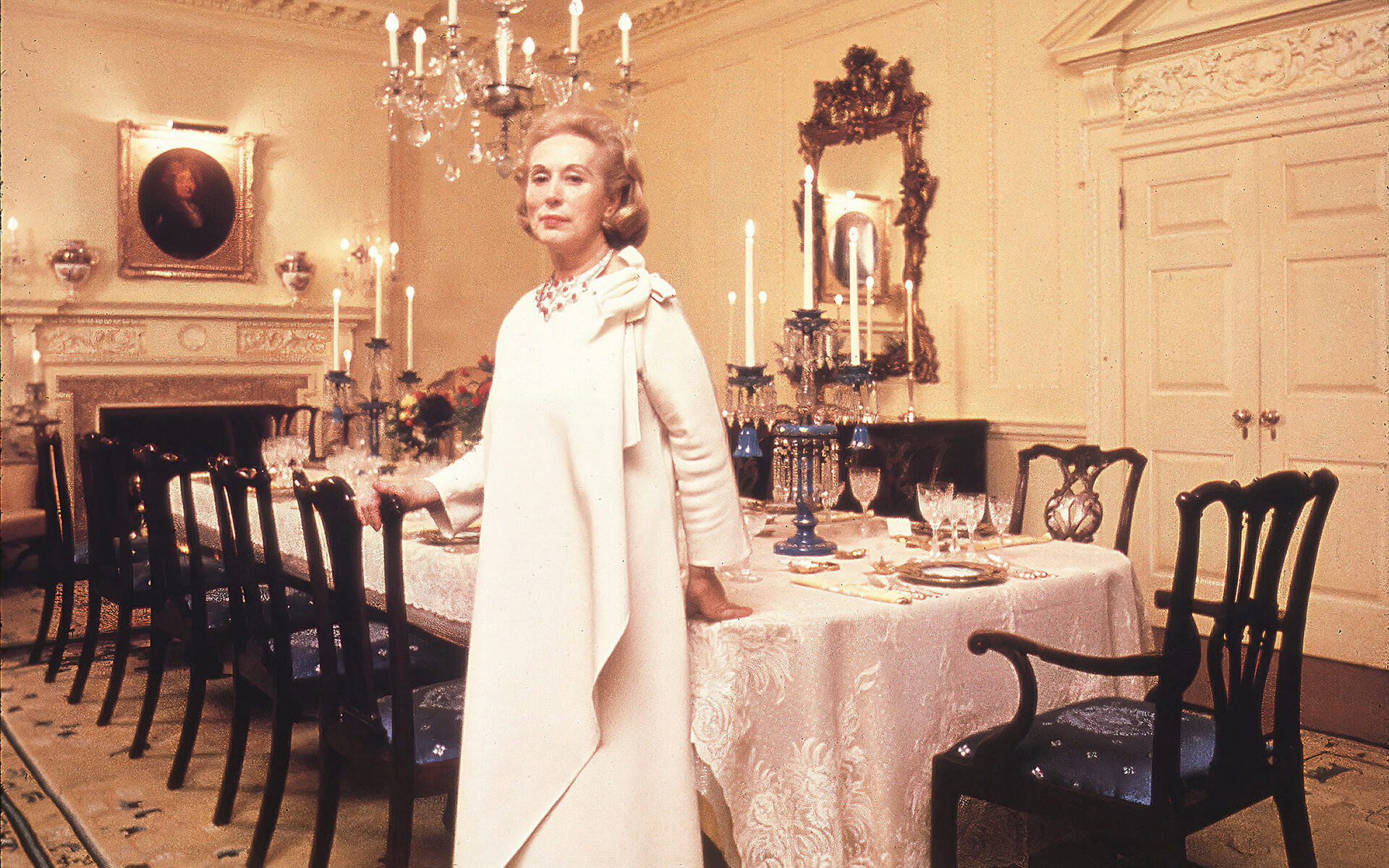 Estée Lauder's Remarkable Life Captured in Never-Before-Seen Photographs and Artifacts
Granddaughters Jane and Aerin Lauder began compiling the new book, Estée Lauder: A Beautiful Life, during quarantine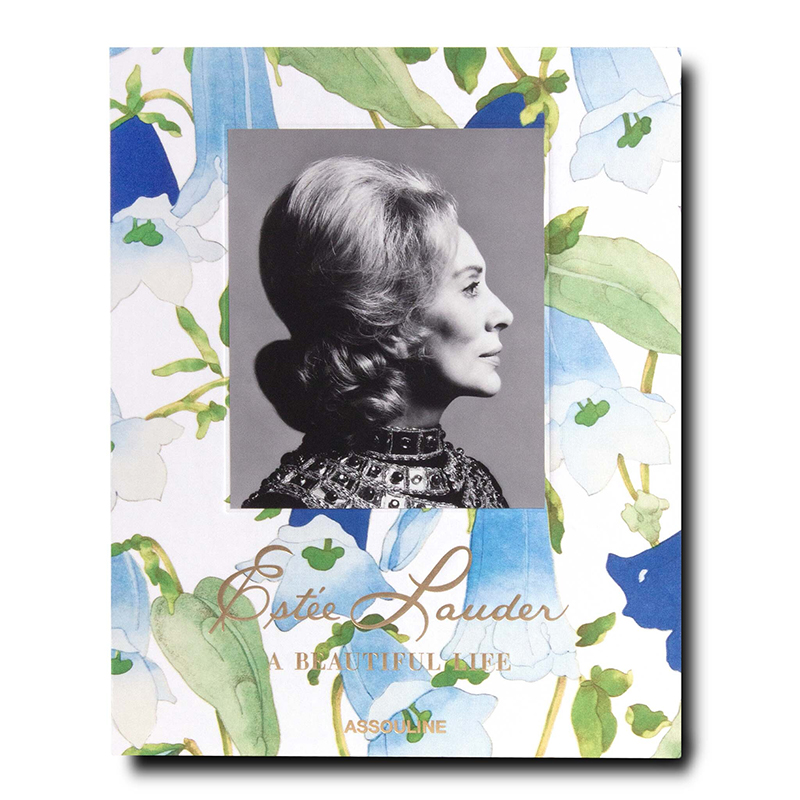 For most, Estée Lauder was a trailblazing entrepreneur who turned a small collection of skincare products, conceived in her home kitchen, into a global beauty empire at a time when few women held such powerful positions. To others, she was a glamorous style setter, heralded for her exquisite taste as well as the meticulously planned and elegantly executed parties she hosted for a list of power players and celebrities from around the world. But to a select group of people, she was a warm family matriarch, doting over her children, grandchildren, and close circle of loved ones.
Now, a new book is telling her life story in pictures—an apt avenue for a woman whose career was built upon an artfully composed appearance. Estée Lauder: A Beautiful Life (Assouline) features never-before-seen photos and artifacts from the Lauder Companies archives that trace the evolution of the brand and its eponymous founder. Granddaughters Jane and Aerin Lauder, who like many of the Lauder family members still work for the business, started the project during COVID and pen the book's forward.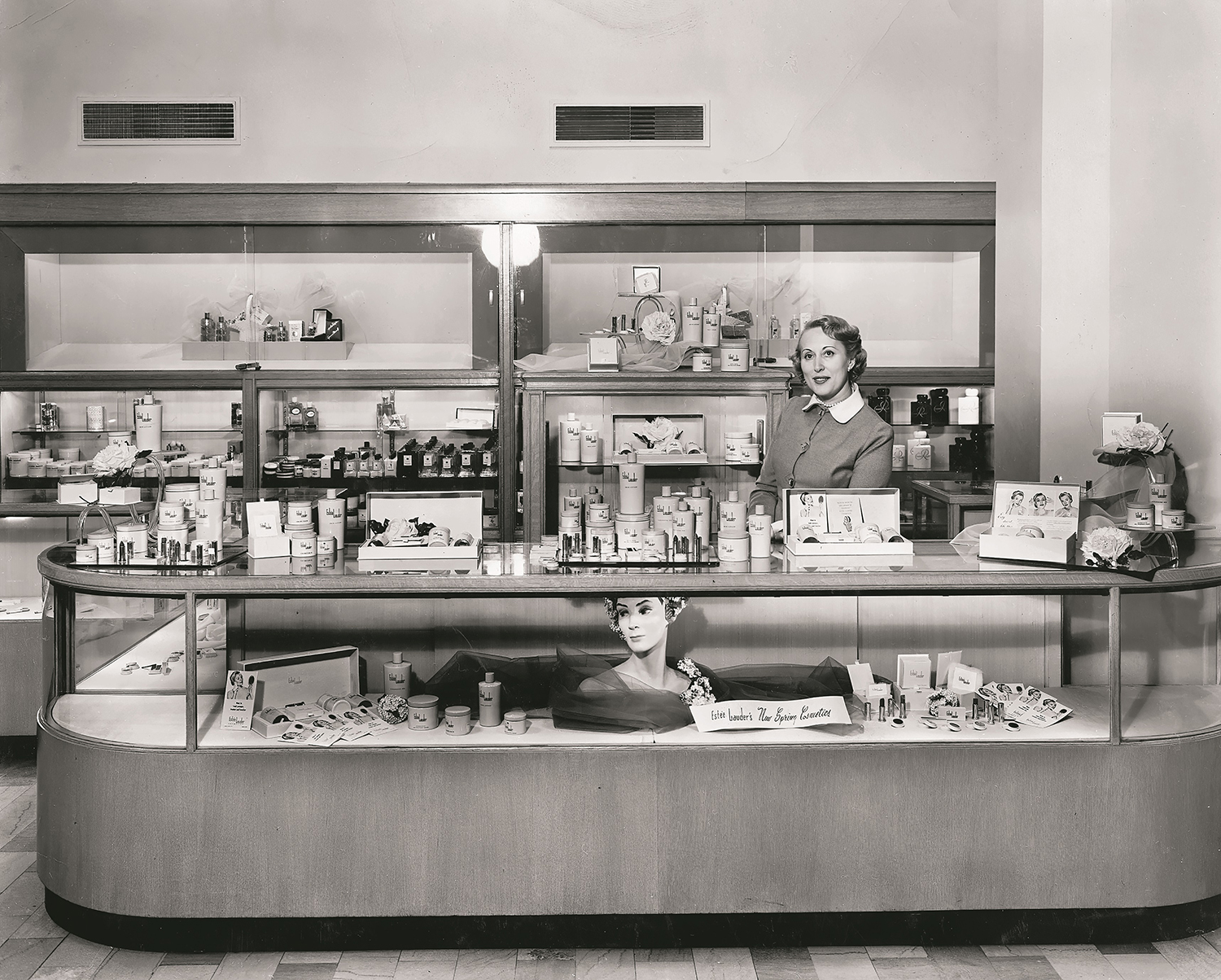 "It was an interesting project to work on because, yes, of course I know about many of the iconic ads, products, events, and friends, but going deeper into the archives and having this time to really discover and explore was so exciting," says Aerin, a tastemaker in her own right. "I really feel that her imagery, whether it was photographs of her, her tables, her packaging, even her iconic ads, were stronger without copy. Prosper Assouline was a wonderful partner on this project and he really felt the same way, that this should be a wonderful scrapbook of her brand, her business, and her life. Everything in this book she touched, whether its a menu, or a photograph, an advertisement, an order form. One thing that was really fun to put in was when she was creating the name Re-Nutriv in her handwriting, you can see her playing with the different name options."
Here, Lauder gives more insight into her pioneering grandmother: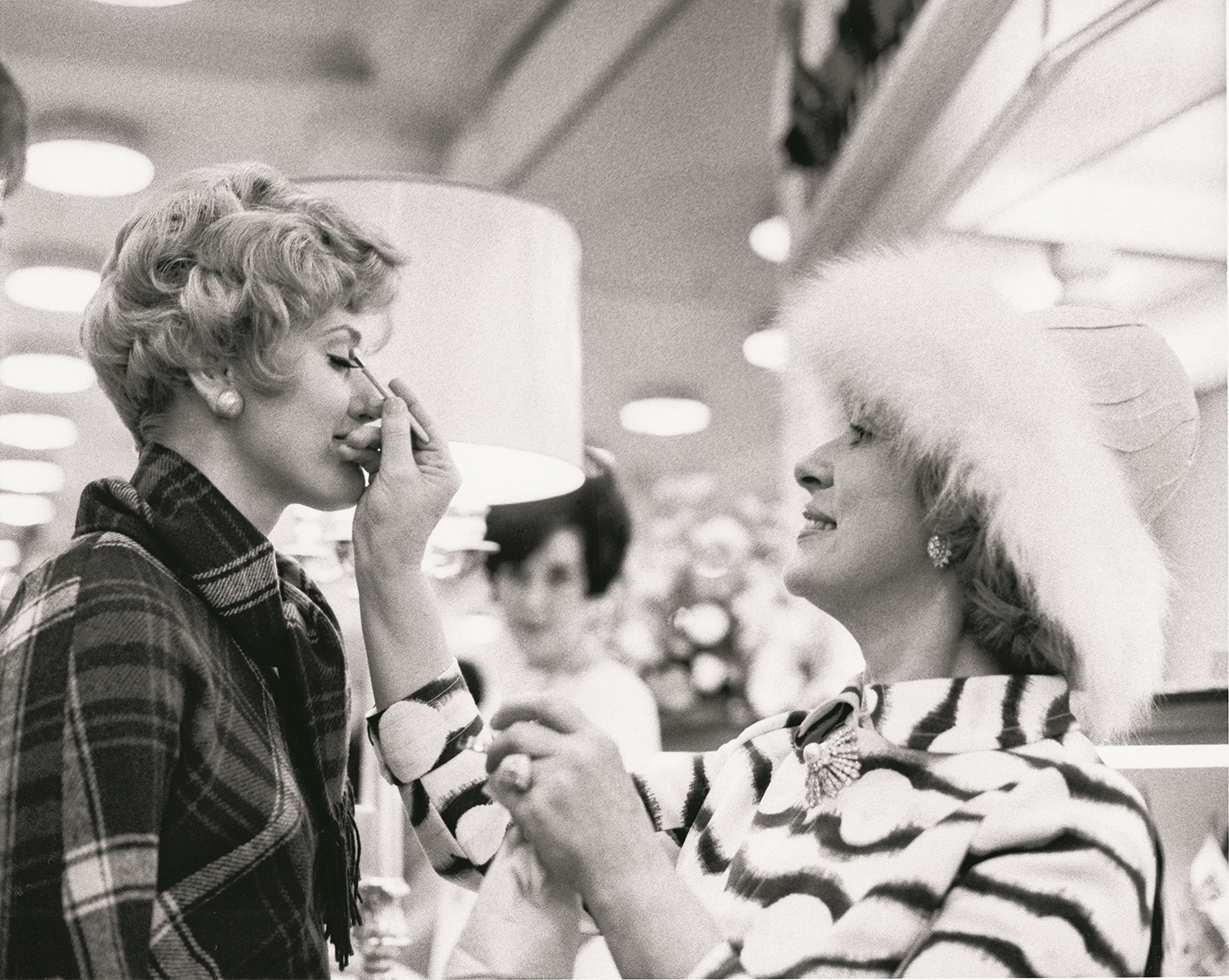 The Aerin brand was created when I was around the same age as when she started Estée Lauder, so I always say history repeats itself. She taught me a lot about following a dream, working hard, staying true to who you are. And she used to also say everything can be beautiful if you take the time. That's very much the concept of my brand today—it's a beauty lifestyle brand and it's really about attention to detail. She used to say it's her name on the package so it has to be the best it can possibly be and that's a concept I think about every day.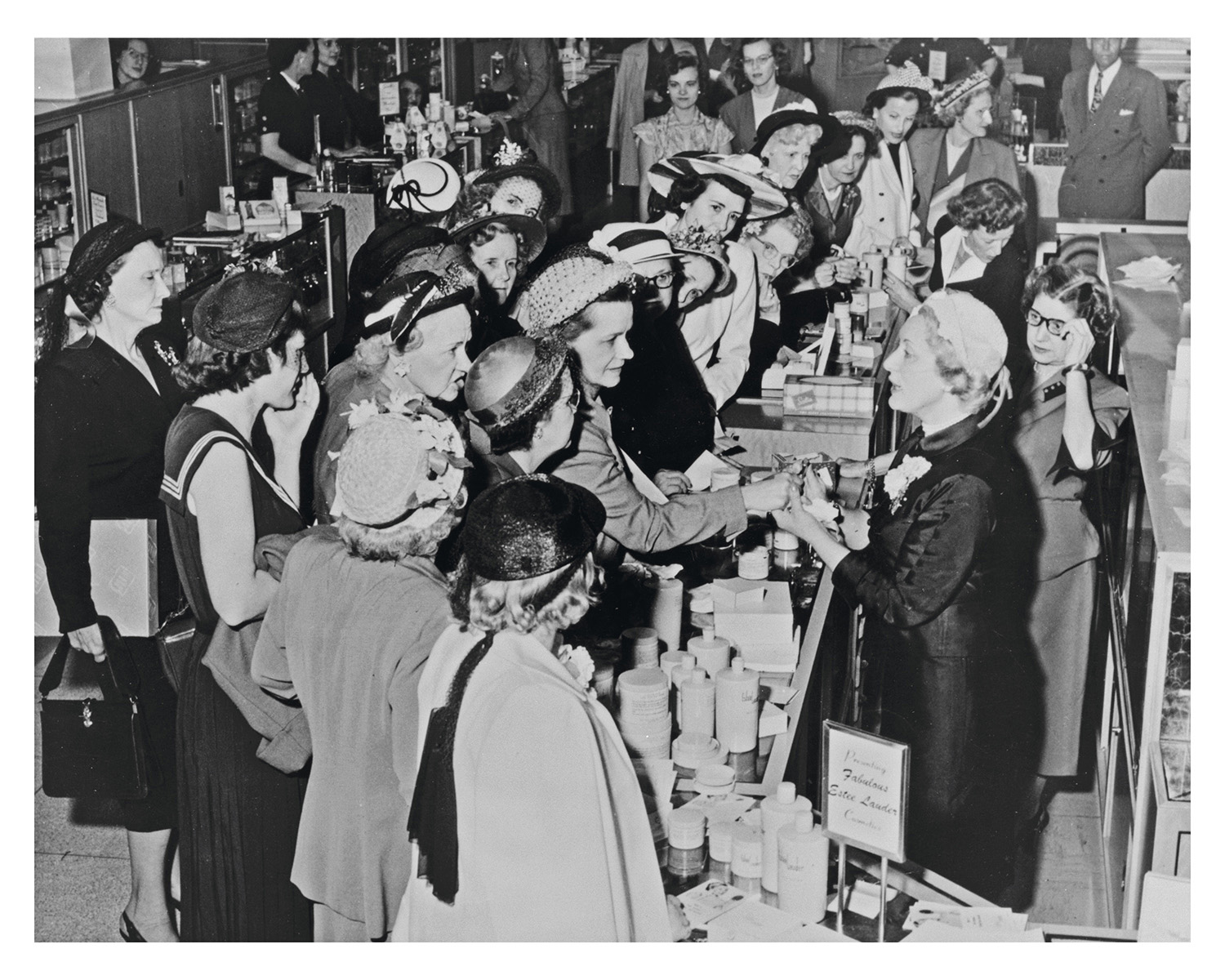 She had a really wonderful quote that she used to say: "You would never wear the same dress to play tennis in as you would to have dinner, why would you wear the same fragrance?" She really was a pioneer in this concept of having a wardrobe of fragrances and I think that's something that's very important to Aerin beauty. When we launched the brand, we launched with five fragrances and every year we add about two; we have about 22 at the moment and they're all about different stories, memories.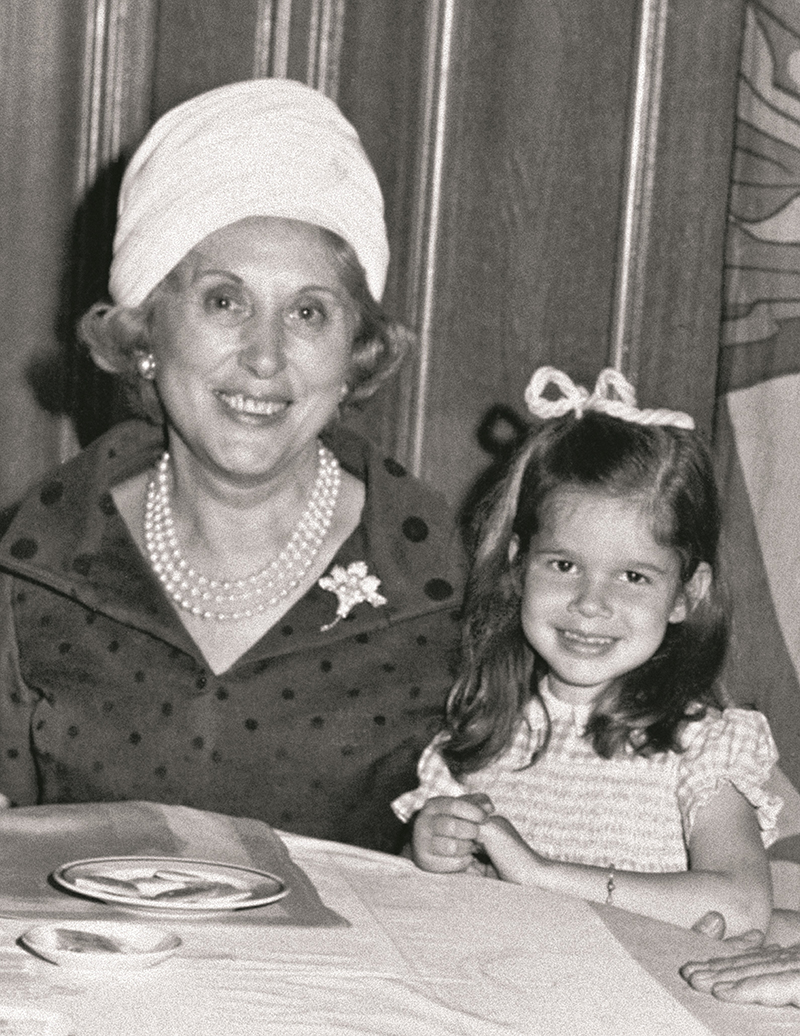 There are all these wonderful stories about the columns that were the influence for the fluted lipstick and we live in her home in East Hampton that has these big white columns—it's definitely not very Hamptons, but it's very her and very iconic. But the caps of all the Aerin fragrances, they're like this imperfect, perfect stone that you would find on the beach. I love to collect shells and stones and the inspiration for the cap really came from the endless beach walks, finding these kind of beautiful, sun-drenched, weathered stones in pale pink and beige and off white. I always think that inspiration can come from things far away and very nearby. Estée was very much inspired by her friends, her world, her travels, and the same goes for me and the Aerin brand.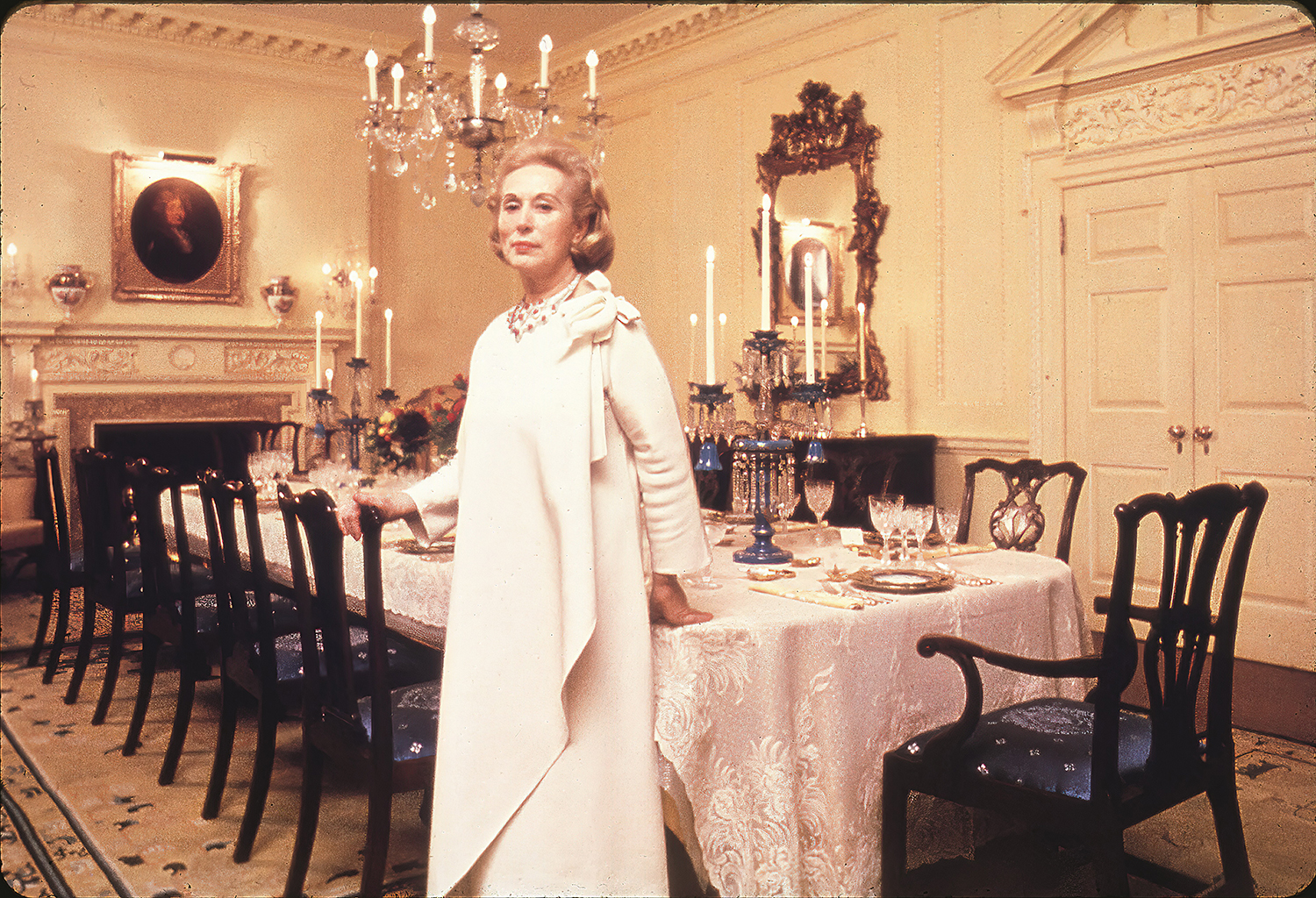 I'm so lucky to be living in her home in East Hampton that she worked on with Mark Hampton in the '70s, and all of her beautiful plates, glassware, and silver is something that I use every day—breakfast, lunch, and dinner. I love mixing her wonderful vintage plates with some of our new Murano glasses. Mixing old and new is what gives a table personality. [I love] living with her wonderful cocktail napkins from Porto or vintage sheets that I still put on the bed, but then I mix them with pieces that are more current.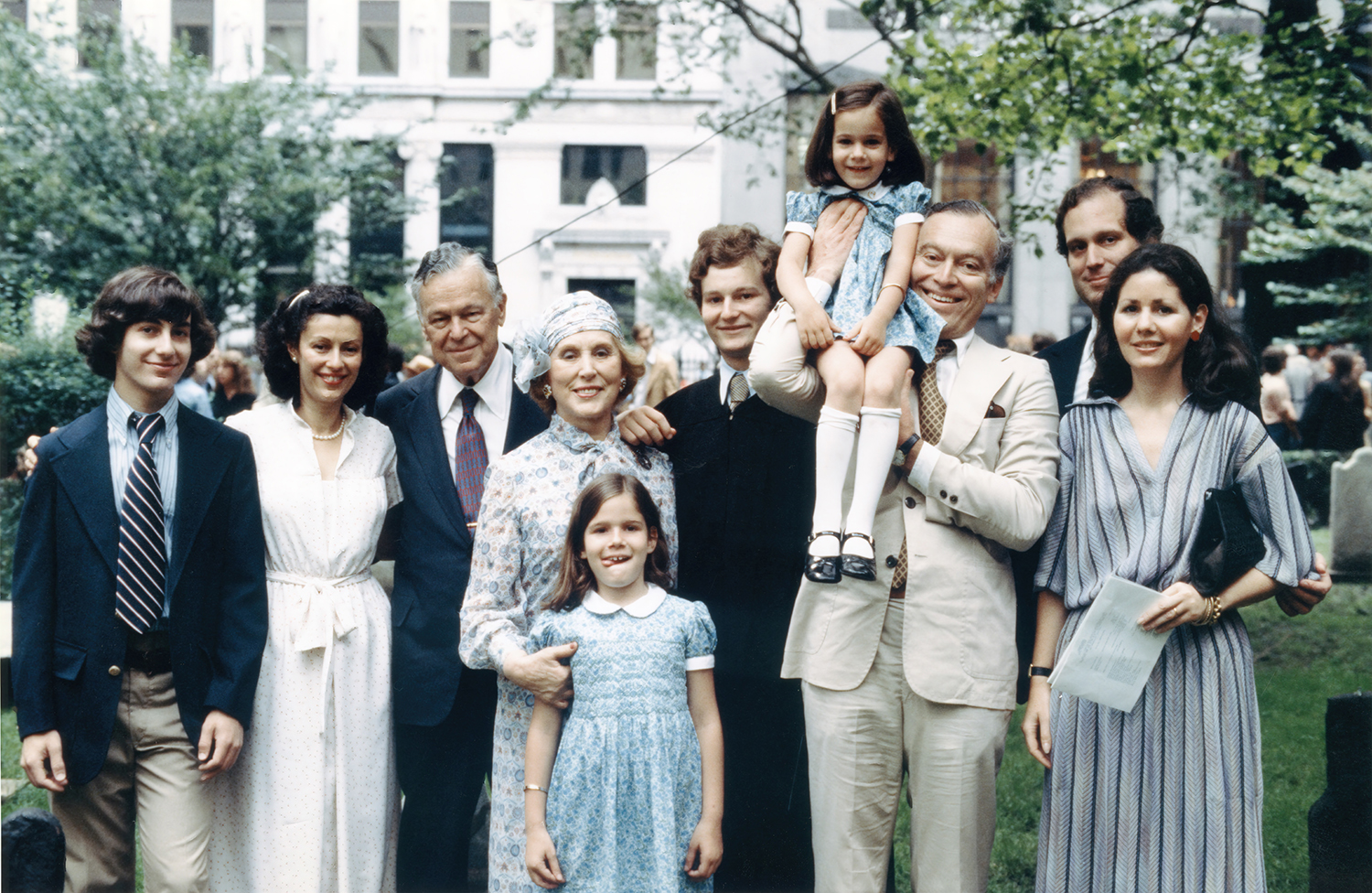 She loved fashion; a lot of the notes in the book and photographs of her are with Givenchy or from Valentino. I have a lot of her wonderful handbags and I love opening them up because I always find a handkerchief or compact and a lipstick. The other day I opened up a handbag to use and there was a Knowing sample in there. There's always a little touch of Estée still in her bags. A lot of the jewelry that she had, she left to my sister. In the book, she's wearing a gold necklace in a shot of her mixing a lipstick—I have that necklace and I wear it with jeans. I think it's fun to live with her wonderful pieces in a different way.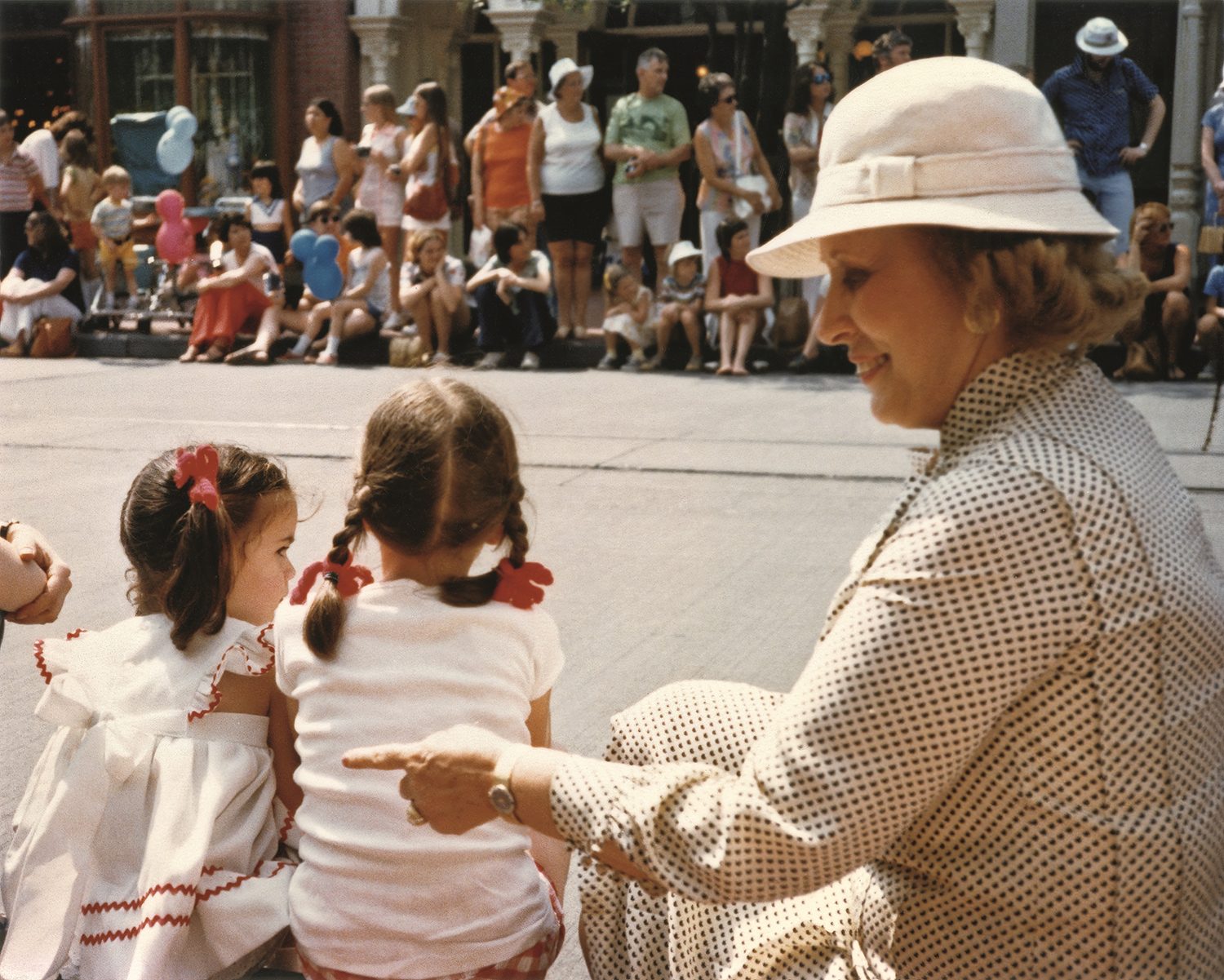 She had two sons ten years apart. Estée was so feminine and loved everything beautiful, but I think there is something really special between a mother and son and you can definitely see it in their smiles in the book. My grandparents were always a part of our lives; we went to Disney World for the first time with my grandparents. There's a great picture of her sitting watching the parade with me and my sister. She's probably the only person at the parade with a David Webb cocktail ring and a silk shirt, but she still participated and loved the Magic Kingdom.
Next Post