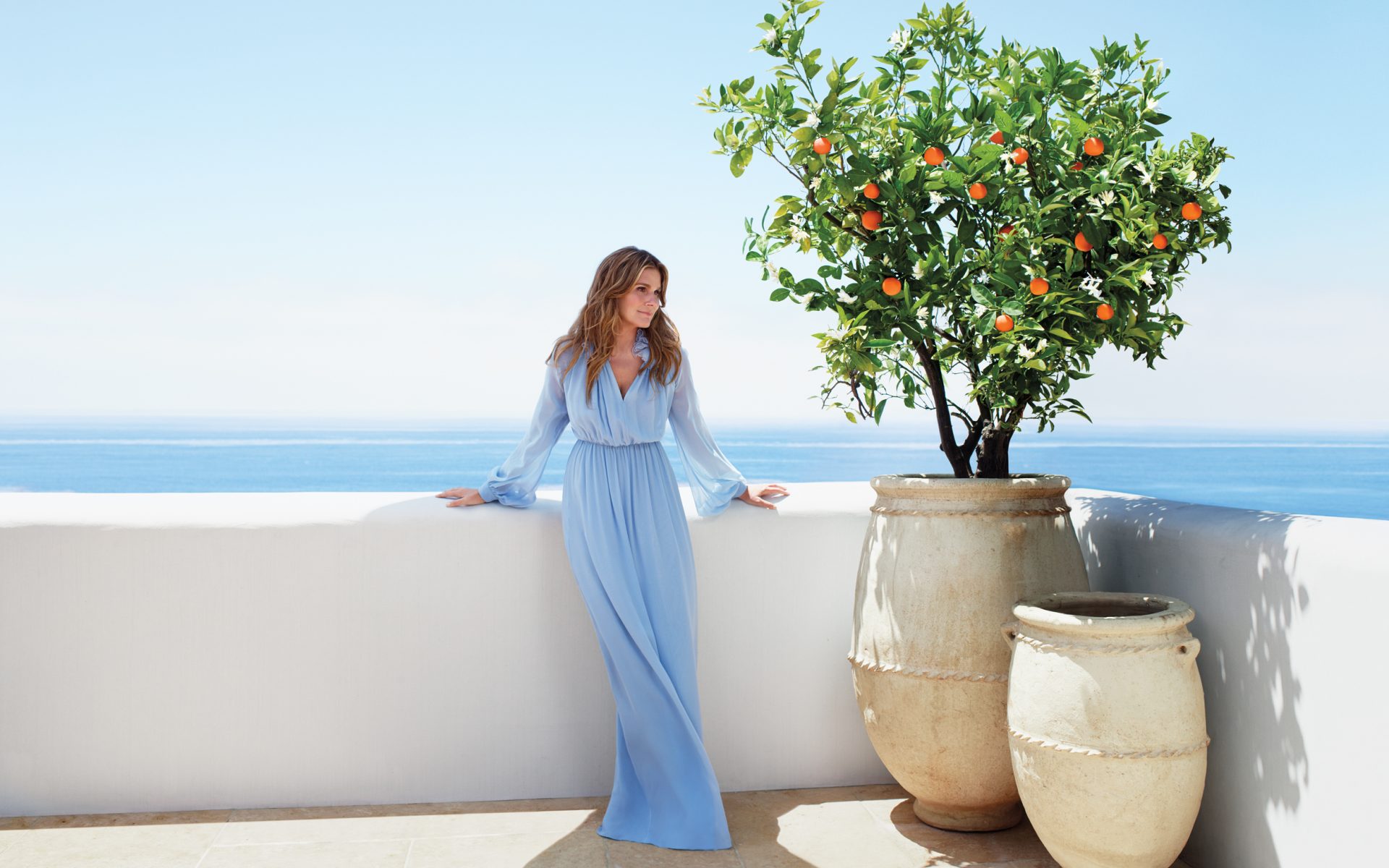 Aerin Lauder Debuts Grecian Pottery Collection with Ceramist Frances Palmer
The limited-edition plates and vases were inspired by Lauder's latest fragrance, Aegea Blossom
When Aerin Lauder chose the Aegean Sea as the inspiration for her latest eau de parfum, she wanted to create more than just a fragrance. So she reached out to esteemed Connecticut ceramist Frances Palmer, known for her romantic shapes and range of historical references, to collaborate on a limited-edition collection of Cycladic pottery to complement Lauder's aromatic creation Aegea Blossom.
The result: a seven-piece collection, Aerin x Frances Palmer, which translates classic Greek shapes and motifs into white earthenware plates, vases, and bowls, including four hand-painted designs with cobalt swirls and crocuses. "There's something whimsical and fun about these patterns," says Lauder of the pieces, which easily meld with her brand's breadth of tableware. "They're very versatile."
Wanting to channel more than the expected Greek conventions, Palmer referred to her own copy of the 1979 Metropolitan Museum of Art catalogue Greek Art of the Aegean Islands, where she discovered incredible shapes from 3200 b.c. to 2700 b.c. and patterns dating back to 1600 b.c. "That's the thing about Cycladic pottery that I love so much—it's incredibly modern," says Palmer, a trained art historian who is self-taught in ceramics. "It's very exciting for me to be able to make these ancient shapes that I love that still have a contemporary feel to them."
Recommended: 1stdibs Opens Sprawling New Gallery in Manhattan
Each piece takes Palmer weeks to make, assemble, and paint by hand, and requires multiple firings in a kiln, which only add to an item's uniqueness. The collection, available in Aerin's East Hampton and Southampton boutiques as well as its online store, will be produced in a limited edition of each design. "We really wanted to keep it special," says Lauder, "so quantities are very, very small." Making them certain to quickly become classics themselves. 
A version of this article first appeared in print in our 2019 Spring issue under the headline "Greek Philosophy." Subscribe to the magazine.
Next Post