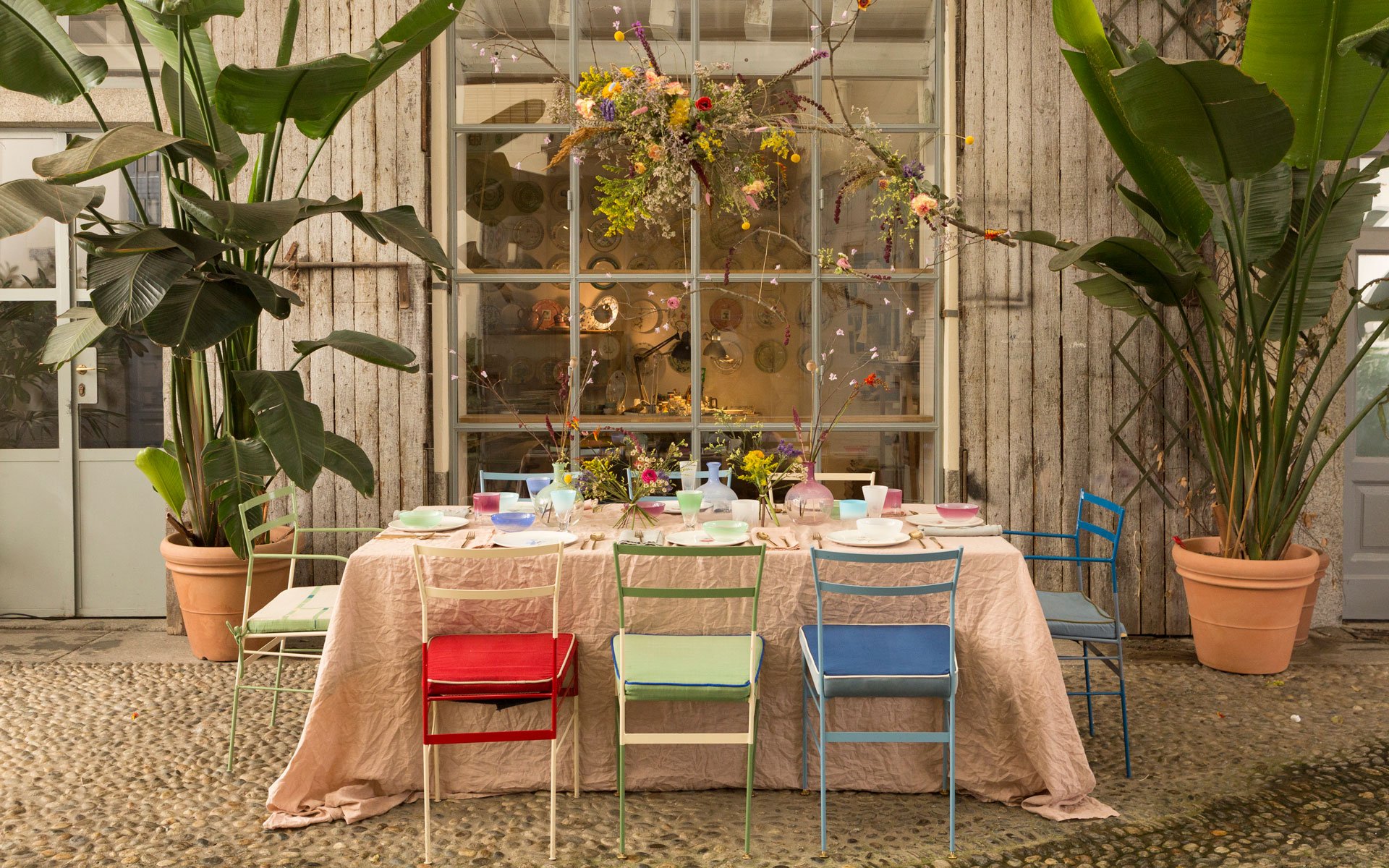 Meet the Sisters Turning Their Passion for Italian Hospitality into Two Collections of Artisanal Tableware
Carla Sersale and Costanza Paravicini translate their love for setting the table into Emporio Sirenuse's new array of glassware and the chic Laboratorio Paravicini collection Bloom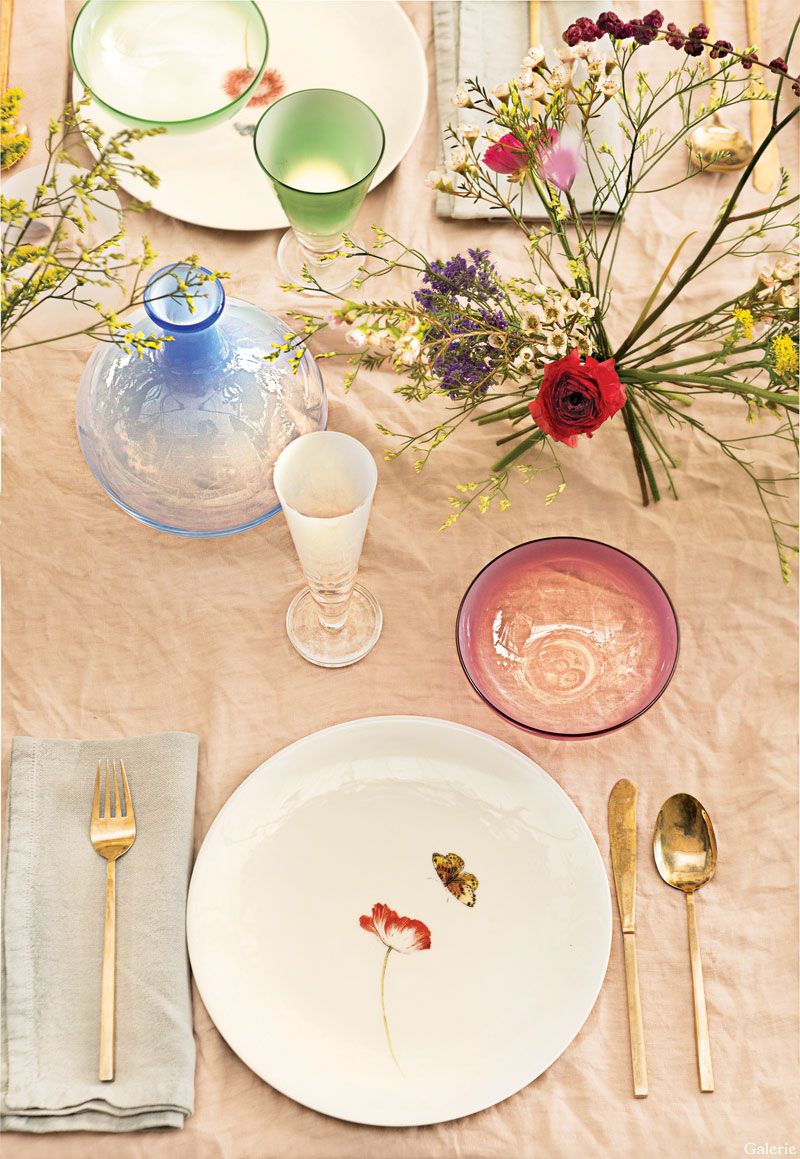 Italians are renowned for their hospitality, especially at mealtime, but for Milanese sisters Carla Sersale and Costanza Paravicini, gathering friends and family around the table also exists as a form of artful expression. Always ready to entertain, they developed a love for setting the table with their large brood during their childhoods; years later, that passion has grown into flourishing artisanal businesses.
The hotelier behind the beloved Le Sirenuse in Positano, Sersale is now launching a line of tableware to join her fashion collection under the brand Emporio Sirenuse. Both embody the spirit of the hotel that she runs along with her husband, Antonio. Celebrated for its extraordinary design, the cliffside retreat overlooking the sparkling Tyrrhenian Sea also boasts an exceptional arts acquisition program with works by Martin Creed, Rita Ackermann, and Alex Israel on view.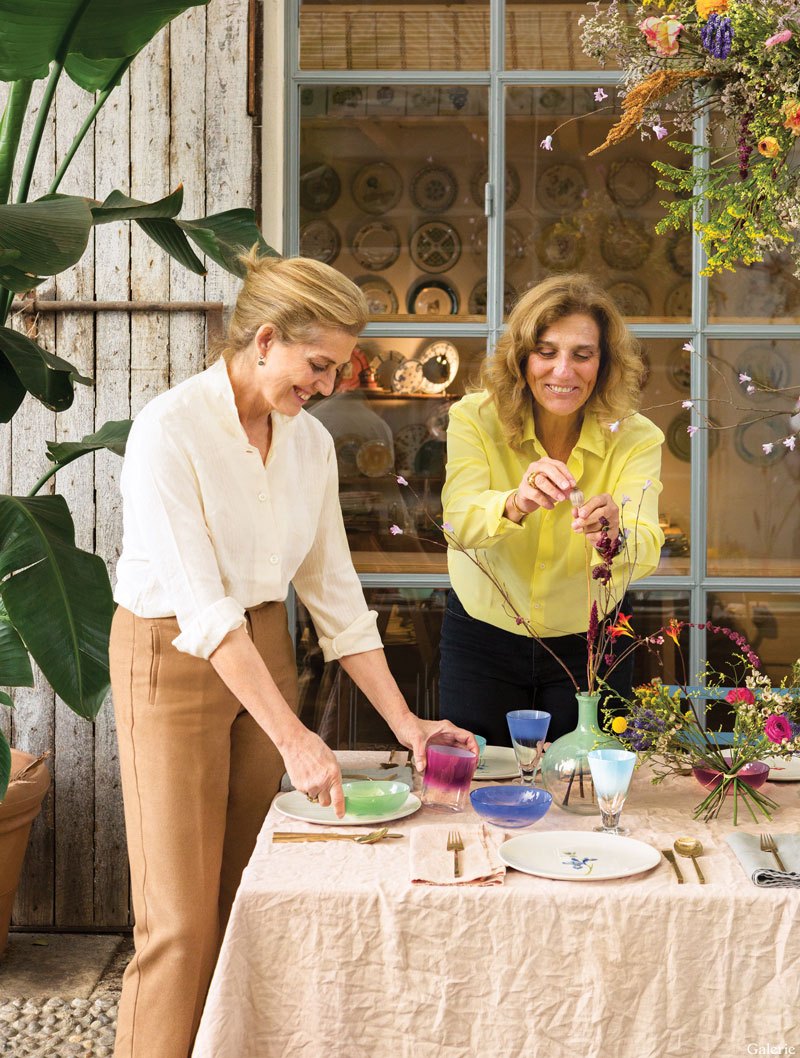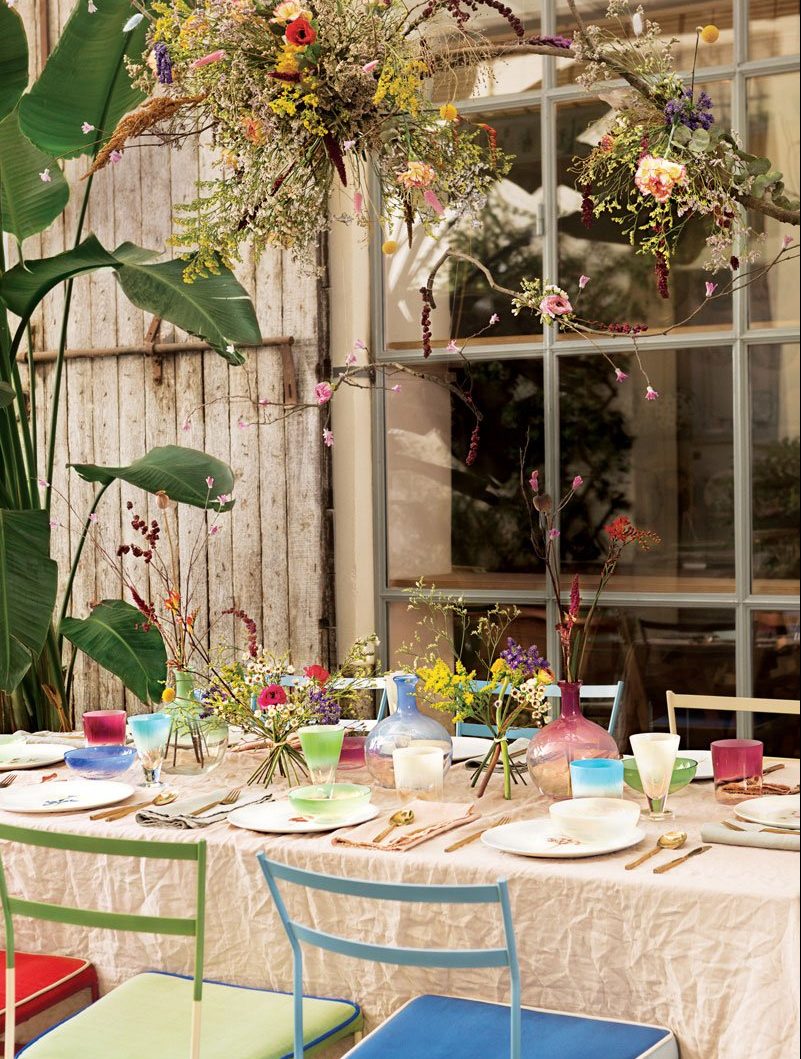 After two years of experimenting and tweaking the technique, Sersale finally perfected the look she wanted for her own masterpiece: the Aria collection. The stem glasses, bowls, pitchers, and tumblers that make it up are all handblown in Murano at Nason Moretti. "We might be slower than other people," she says with a laugh, "but we weren't going to compromise on the result." The outcome is a clear glass with a frosted hue that gradually fades into a selection of six shades, including cobalt, turquoise, soft green, and a deep pink. "I love color, and Positano is colorful," says Sersale. "I knew I wanted a clear glass, because you need to see what you're drinking."
"Conversations happen around the table. Life happens around the table"

Carla Sersale
That level of dedication and precision runs in the family: Paravicini, who works with two of her four daughters at her company, Laboratorio Paravicini, creates some of the most coveted and distinctive tableware. Located in Milan, her studio hand paints one-of-a-kind ceramic plates in a range of vivacious, colorful patterns, including signs of the zodiac, tropical birds, and Ottoman-inspired motifs. Her most recent collection, Bloom, features 12 different incredibly detailed and poetic flowers and brings a unique perspective to floral dinnerware.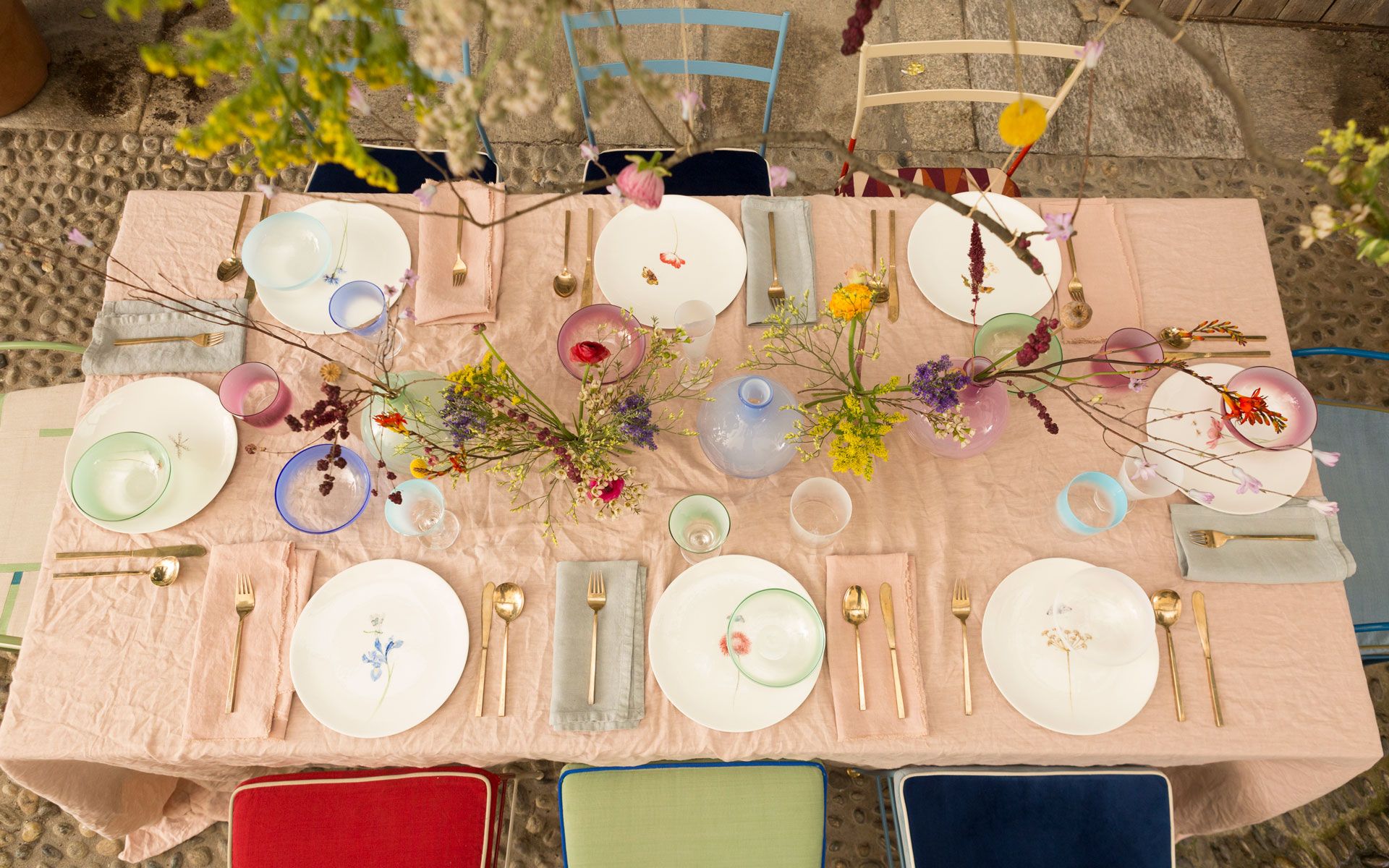 "We don't follow trends," says Sersale. "We're both very independent in terms of taste." Of course, the similarities go beyond that. The sisters have workshops in various areas of the house and grounds where they grew up, the courtyard of which serves as the ideal place for hosting intimate dinners. Together, they enjoy planning and executing details for gatherings—both casual and formal. "For the centerpiece, I prefer small, light ones," says Paravicini. "Centerpieces should never be very tall, so you can speak with your guests."
But no matter how beautiful the place settings may be, guests remain the most important factor. "We're Italian," says Sersale. "Conversations happen around the table. Life happens around the table."
A version of this article first appeared in print in our 2021 Spring Issue under the headline "Sibling Revelry." Subscribe to the magazine.
Next Post