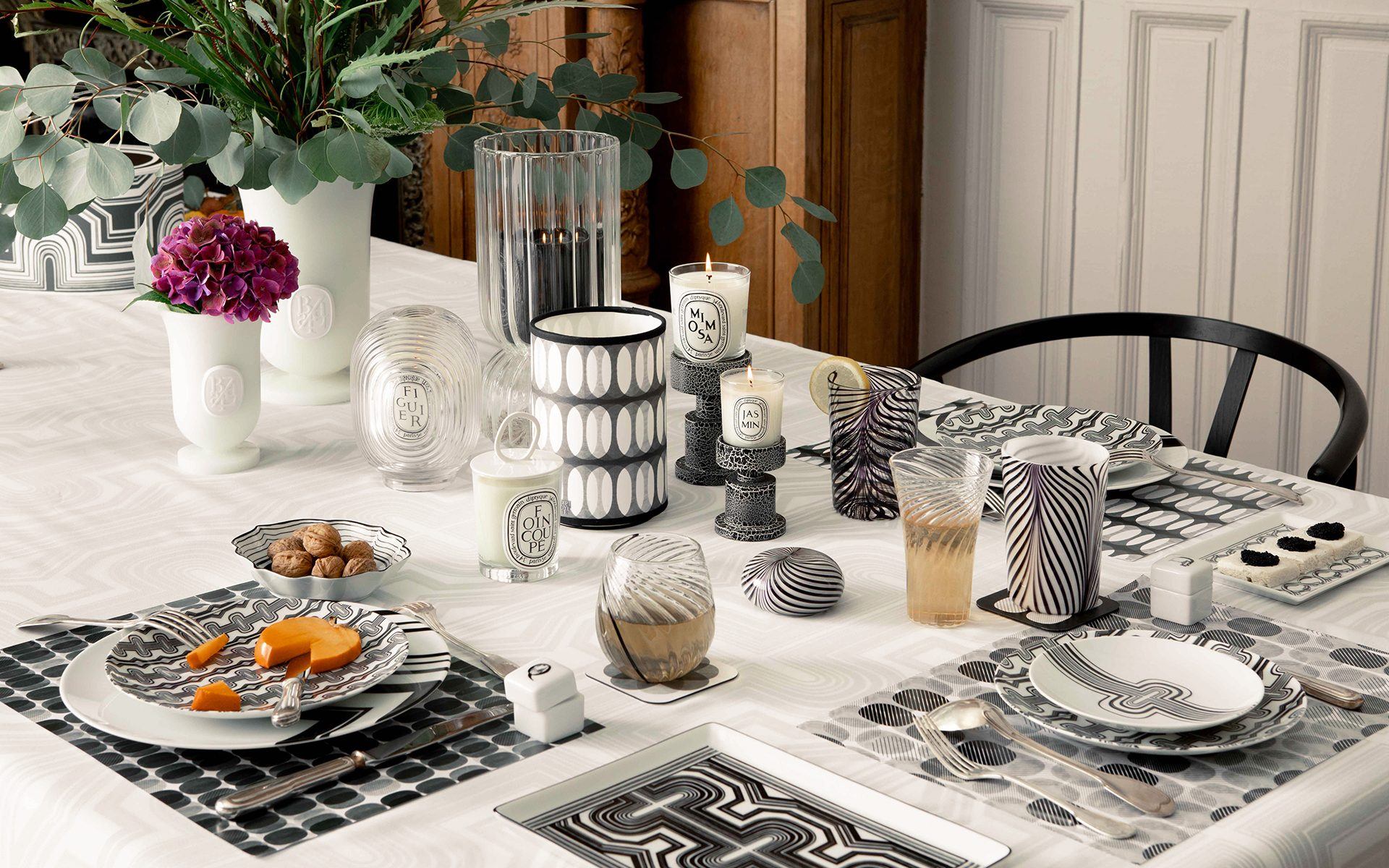 Diptyque Is Celebrating Its 60th Anniversary with a Year of Artist Collaborations
The first decorating collection features tableware, glassware, vases, and candleholders handcrafted by artisans around the globe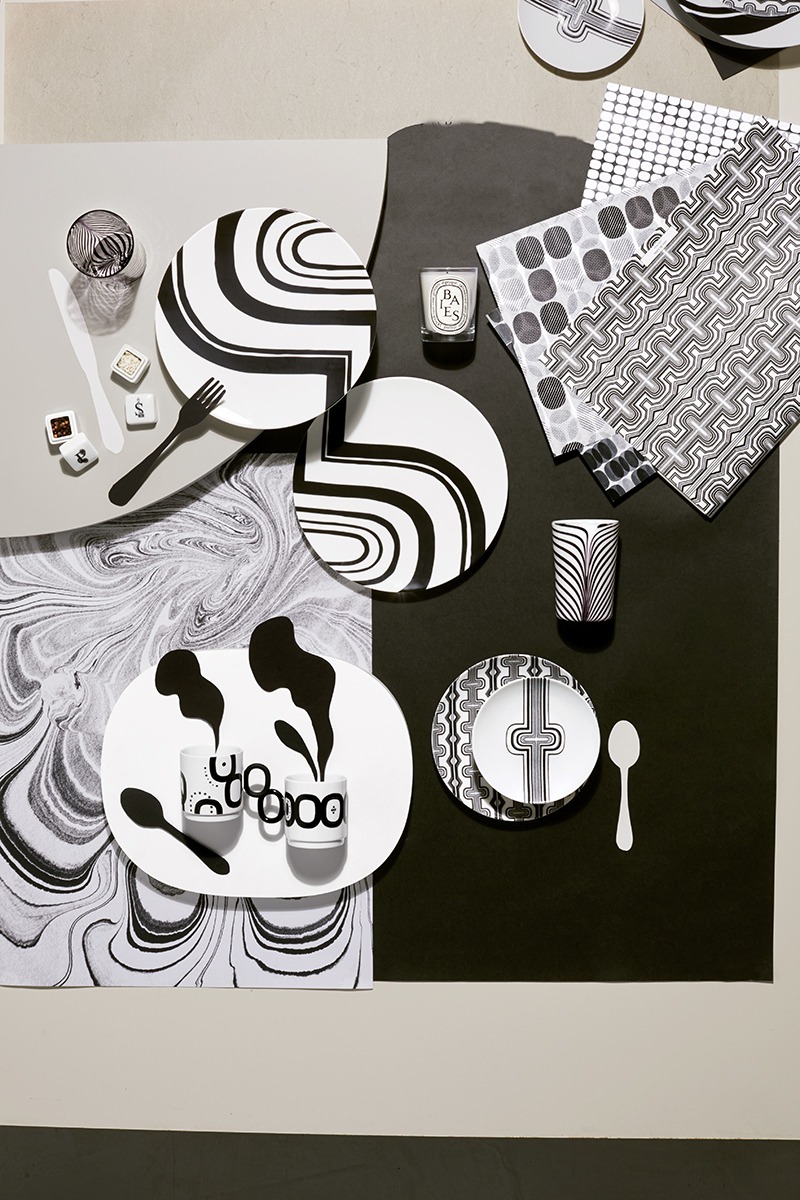 Long before Diptyque was Hollywood's favorite candle purveyor, with famous fans like Meghan Markle, Beyoncé, Lebron James, and Victoria Beckham, the atelier was a popular design destination on Paris's Boulevard Saint-Germain. Launched in 1961 by architect Christiane Gauterot, Yves Coueslant, a theater set designer, and Desmond Knox Leet, an artist who also made fabric and wallpaper, the boutique lured tastemakers with their array of home goods and other decorative objets.
Now, to celebrate their 60th anniversary, Diptyque is introducing an expansive collection of tableware, vessels, and of course, candleholders, that harken back to their founders' creative past. "All year long we will celebrate the uniqueness and richness of the Diptyque universe, highlighting its heritage and story," says Myriam Badault, the brand's senior vice president of decoration and lifestyle. "Interior design is in our DNA and was rooted in the founders' skills, so in a way, we are going back to our roots."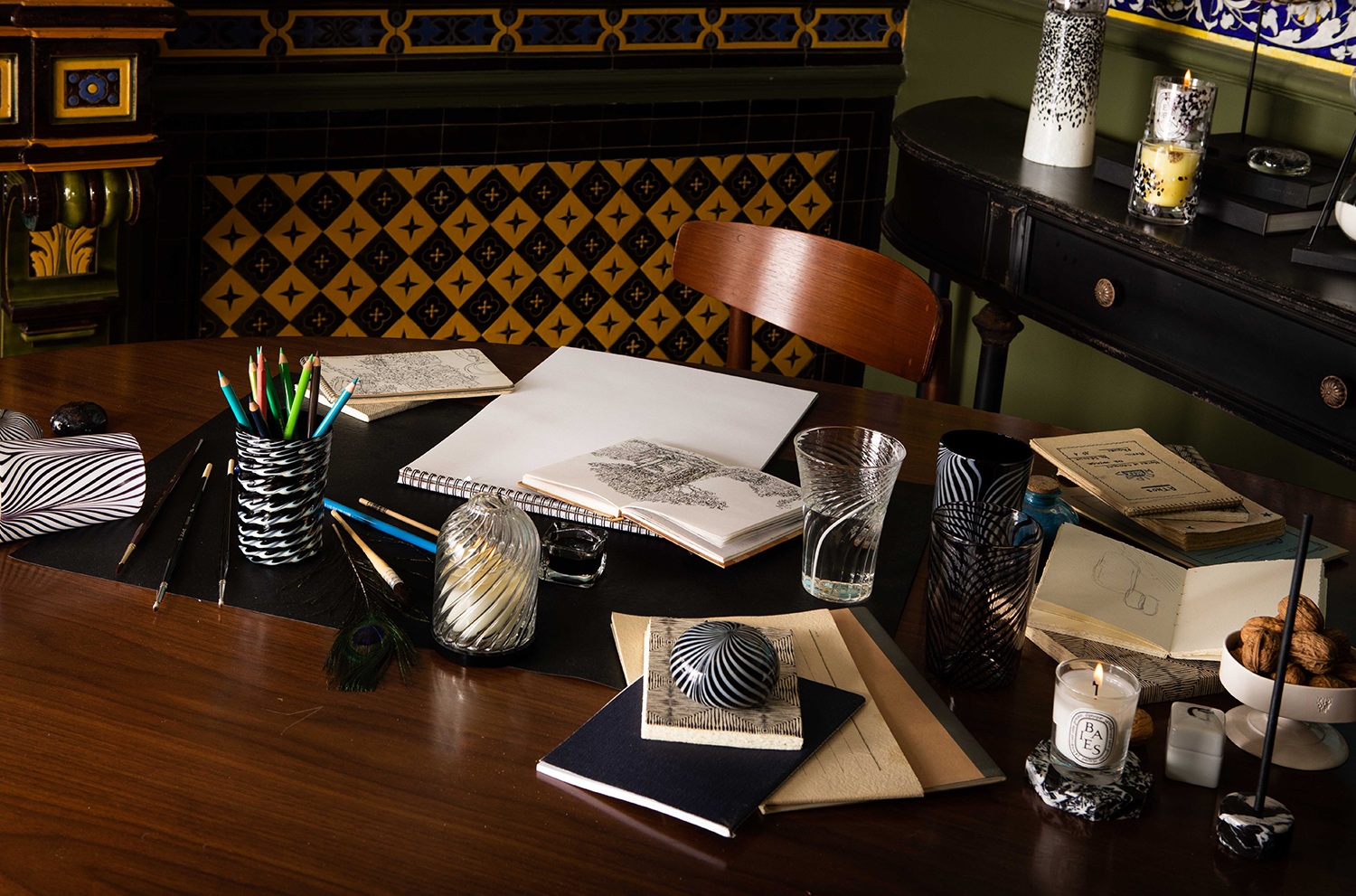 Following this winter's Graphic Collection, a limited-edition assortment of candles in popular scents like Baies and Tuberuse, presented in a bold geometric vessel, Diptyque has just launched Entertaining Geometry. This 60-piece array of unique items is offered in small batches, crafted by talented artisans from around the globe. Each design offers a creative interpretation of the brand's iconic black-and-white oval logo.
"It is very important for me to keep this eclectic feeling which makes Diptyque's signature style," Badault tells Galerie. "The starting point is always in the past, pulling inspiration from archival drawings and objects. I then invite contemporary artists or designers to play with this rich graphic material. And at the end of development I do my own editing. If I cannot mix and match the pieces and stage them beautifully in an interior, I go back to work. One of the core strengths of Diptyque's style is its anchorage in the decorative arts, along with its distinct design aesthetic and graphic modernity."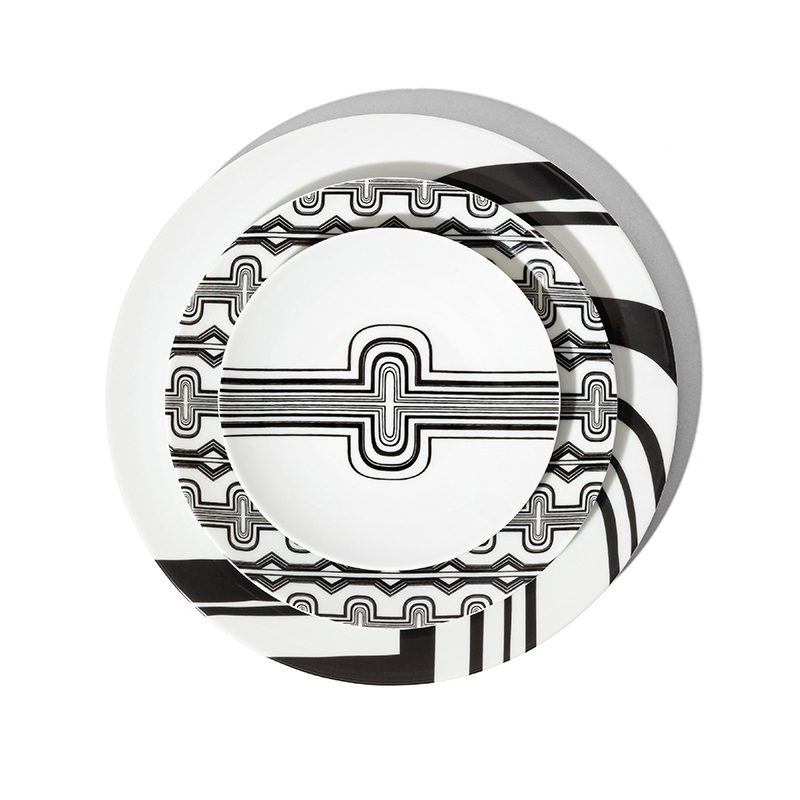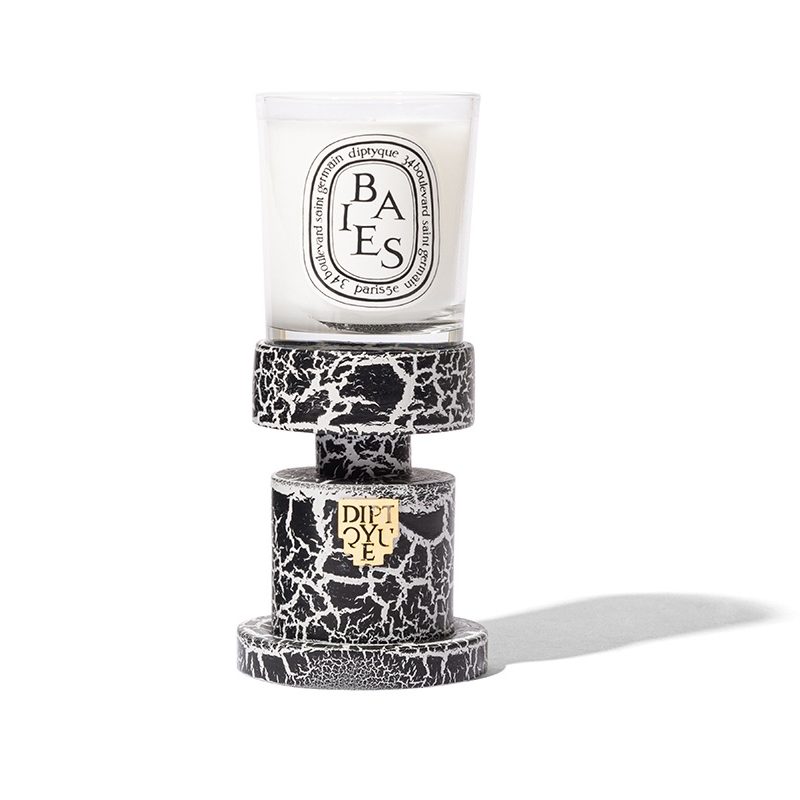 For the collection, Diptyque worked with Parisian ceramist Toma Blok, who handcrafted a series of cups, candle lids, and soap holders while Stories of Italy, the Milan-based studio of Matilde Antonacci and Bario Buratto created the Murano glass macchia su macchia candle holders.
"It is a mix of serendipity, curiosity and also the magic of Diptyque's family and friends—a blend of beautiful human encounters," says Badault of their collaborators. "We are very proud to protect artisans and craftsmanship through these wonderful projects. We share with them values of creativity, innovation, know-how, and the unexpected. They are all very talented and open to experimentation."

Rounding out the roster of creators is Portuguese family business Manulena, who is renowned for their wax objects; marble artisan Serge Binotto, who heads the firm Sergiotto; glass-blowing workshop Nivyne, based in Vendée, France; and illustrator Gianpaolo Pagni, who translated the iconic oval onto a series of shade lanterns. Developed over the past 18 months, the pieces not only reconnect to Diptyque's exquisite heritage but propel the brand forward, with even more introductions to come.
"What inspires me the most is this idea of Bazaar Chic, a place that celebrates curiosity and where you always find something unexpected. What I also particularly enjoy is the creative freedom behind this project," Badault tells Galerie. "Entertaining Geometry is just the tip of the iceberg for what we have in store for our Decoration category expansions this year!"
Next Post